I couldn't wait to kick off the wedding season being Ricky and Dave's Epic Yoga DC wedding photographer, and it was everything I hoped for and more!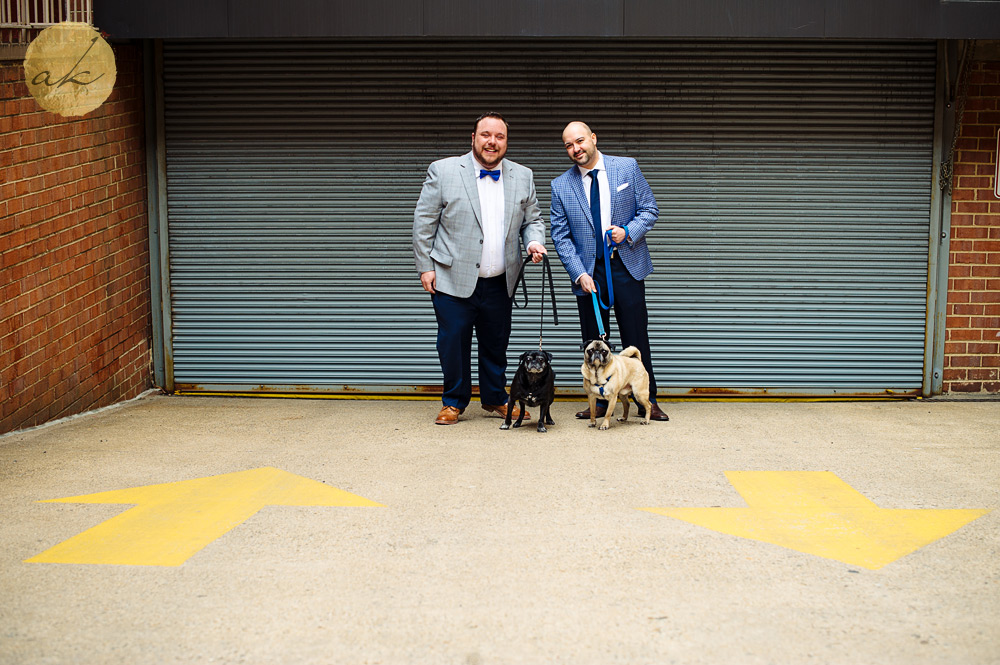 When I first talked to Dave, Ricky and Amanda – their officiant and friend – they knew exactly what they wanted and were ready to rock and roll! It was the fastest meeting to date! Ricky and Dave have been together for quite awhile and were ready to be able to tie the knot officially.
They wanted something intimate for family at the dog friendly Hotel Palomar followed by the ceremony and reception for all guests at Epic Yoga DC. In their words, "We are pretty social guys and like big parties. This is going to be a big party!" And boy was it!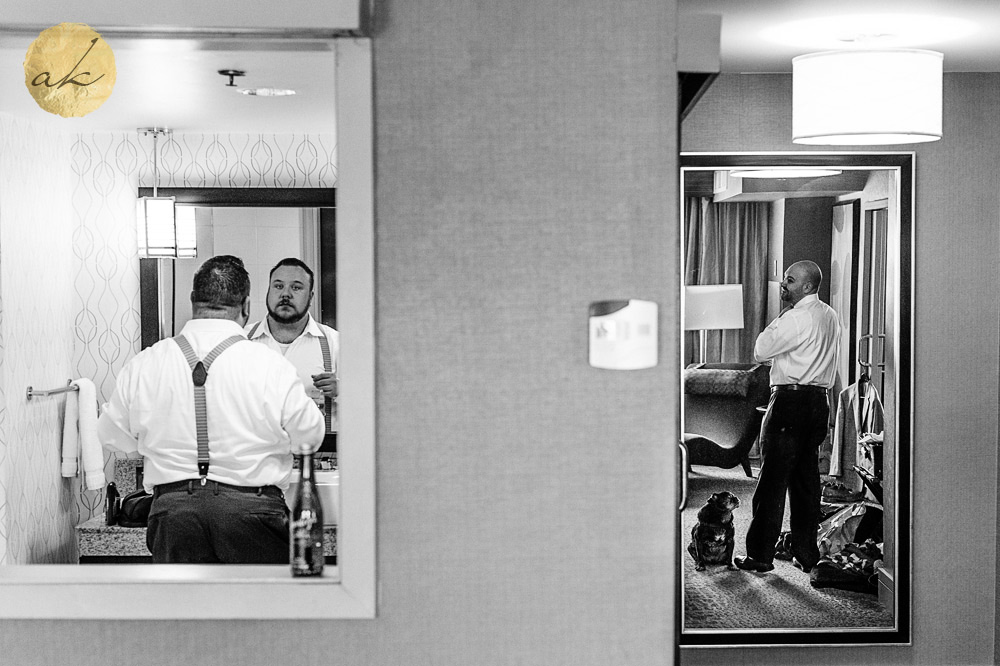 These two cuties are Dave and Ricky's beloved pugs. They were ready to steal the show, and didn't want to leave their dad's side. They knew something special was going on and wanted to be part of the excitement. 🙂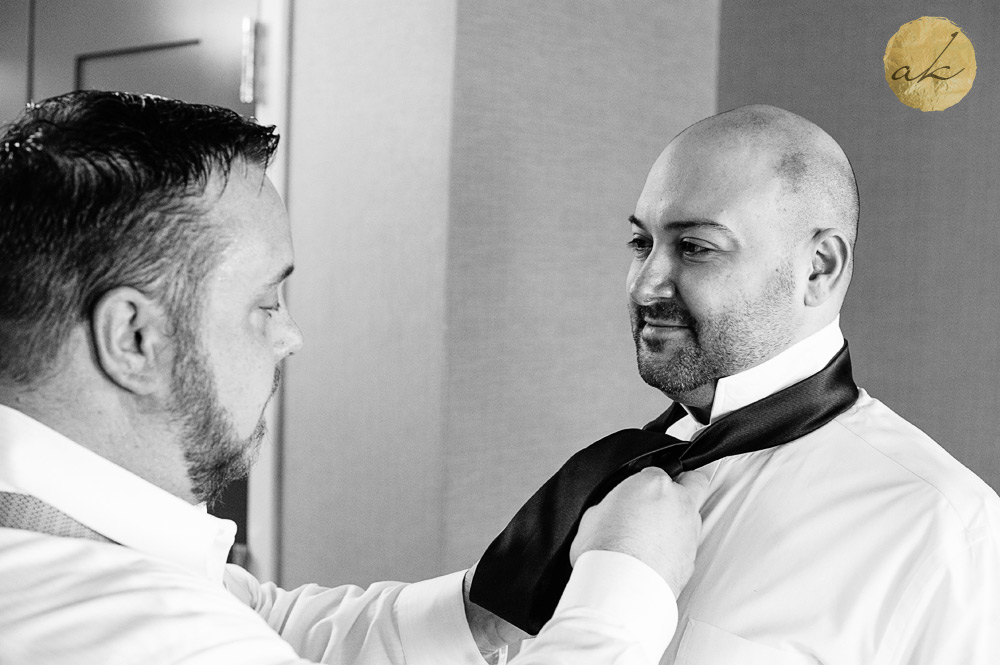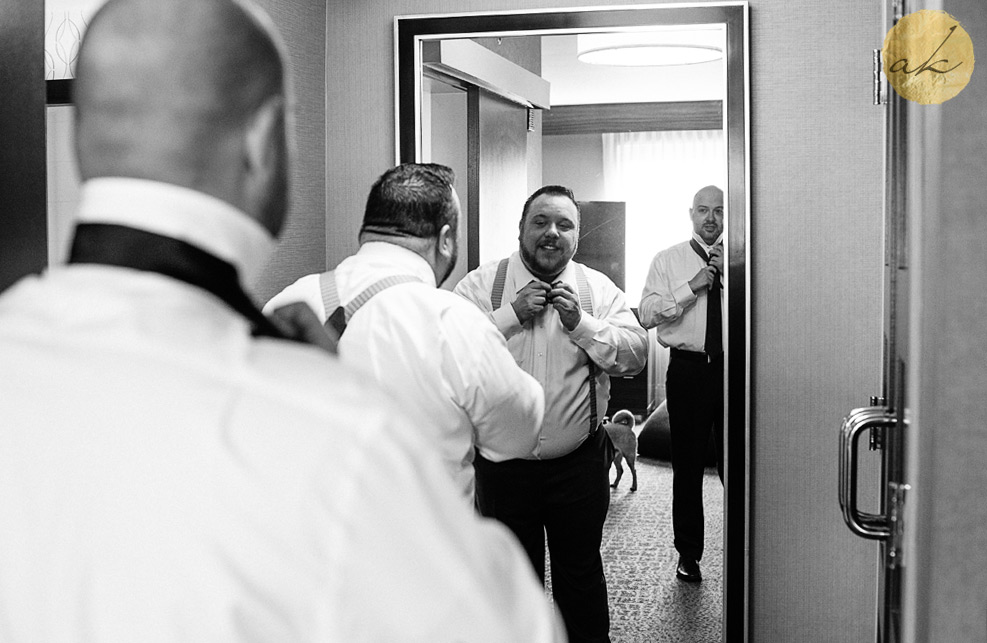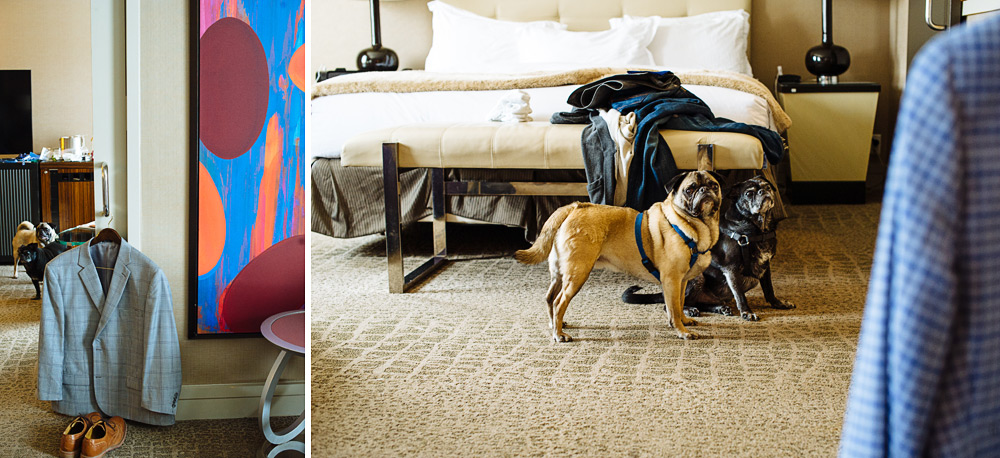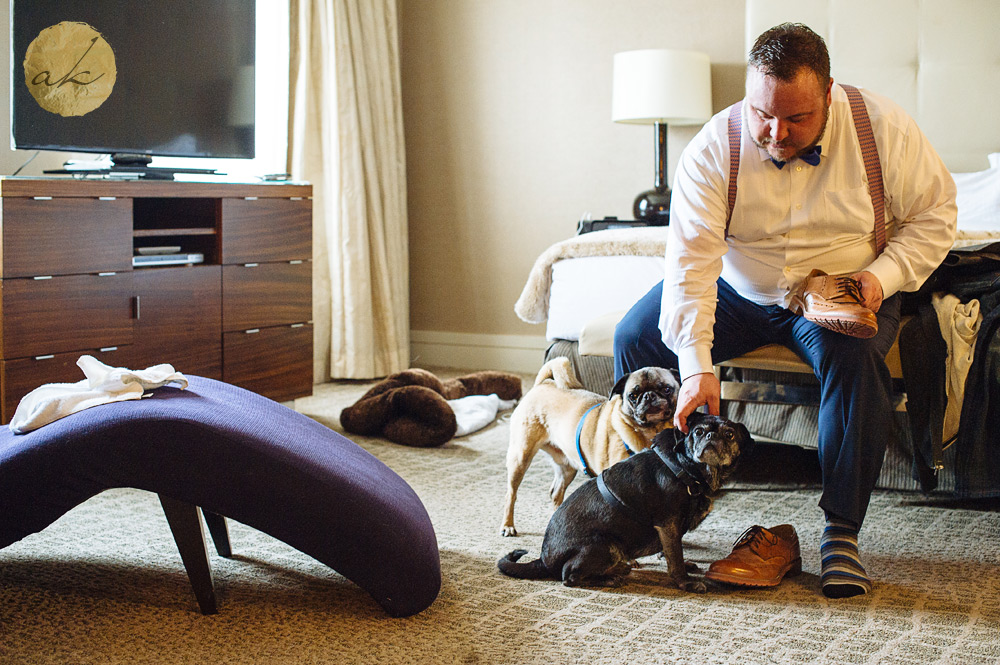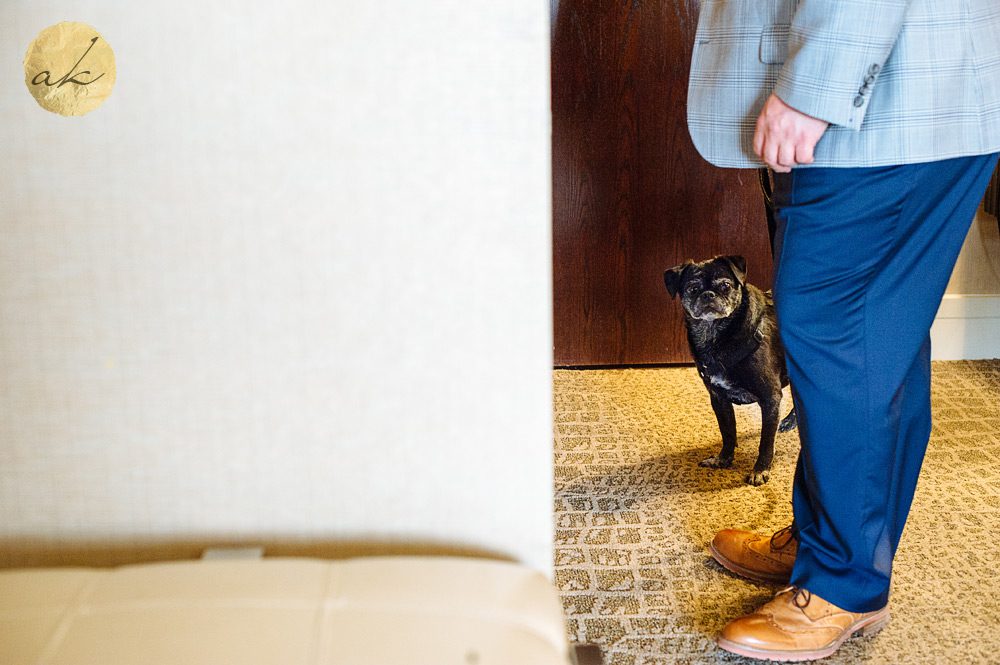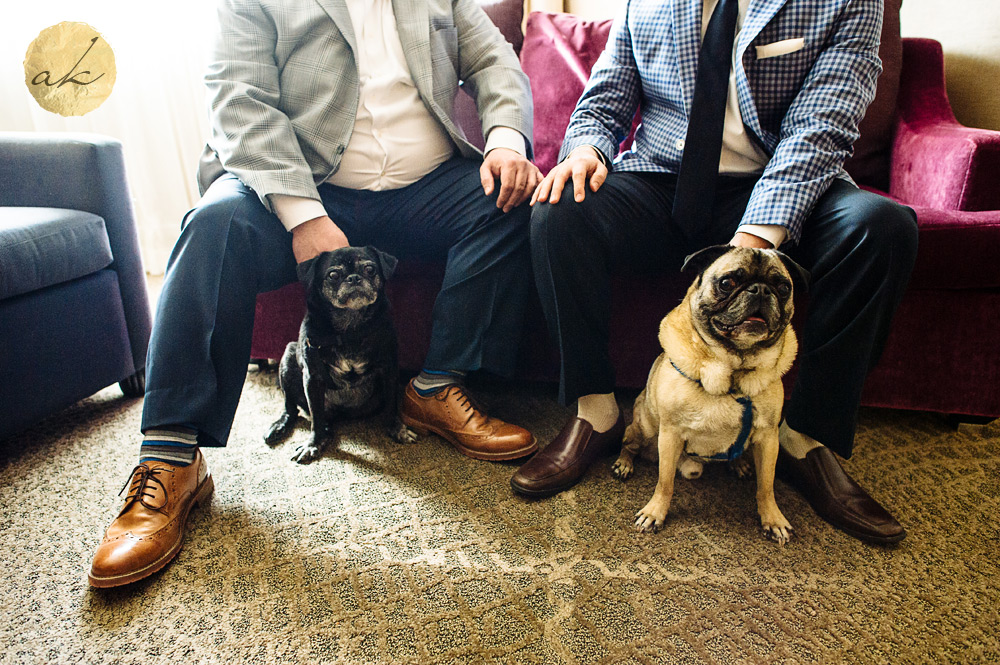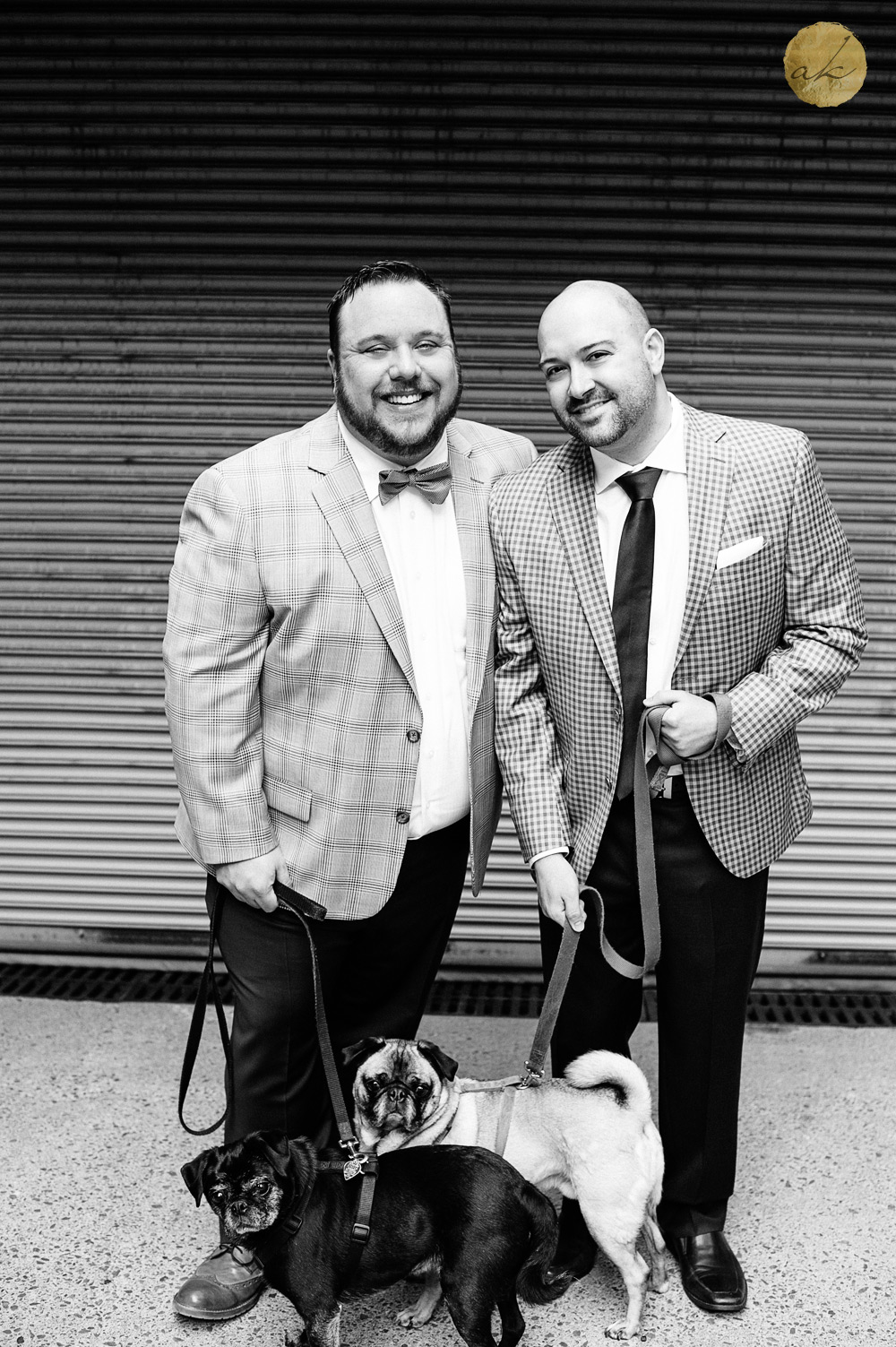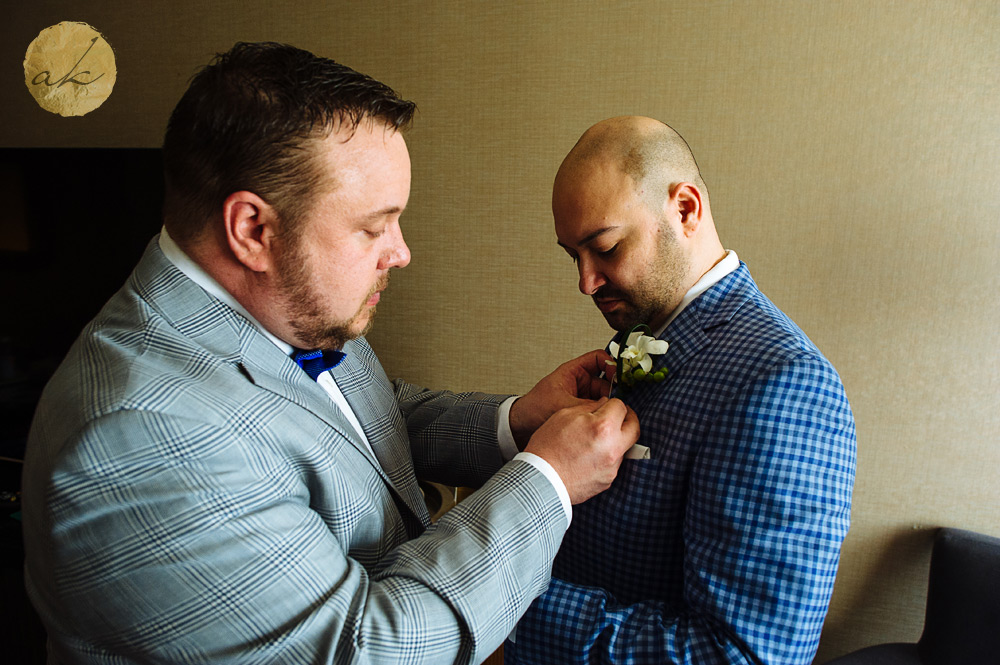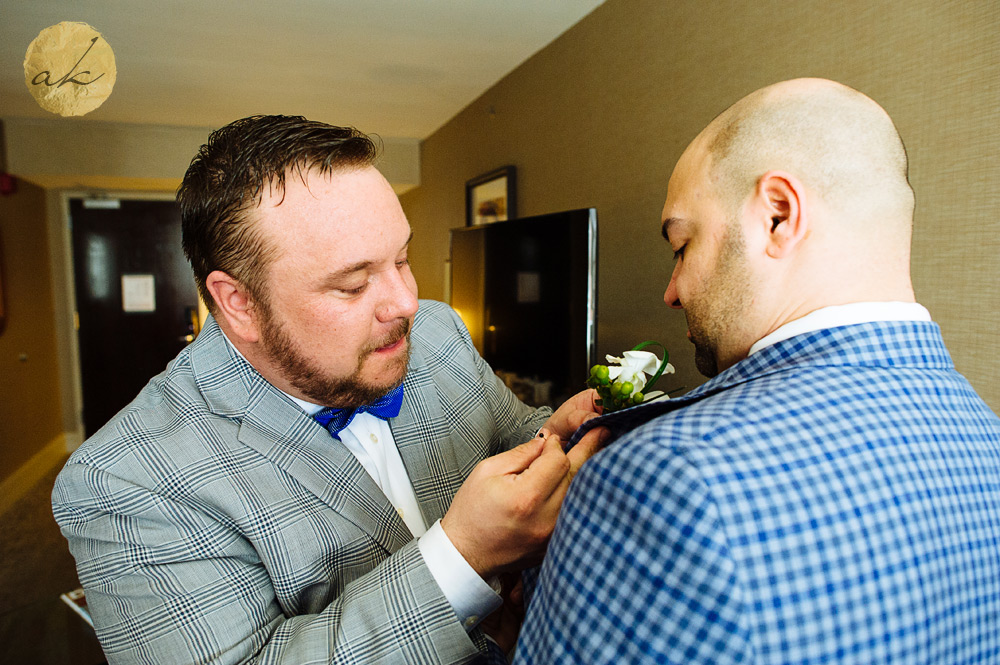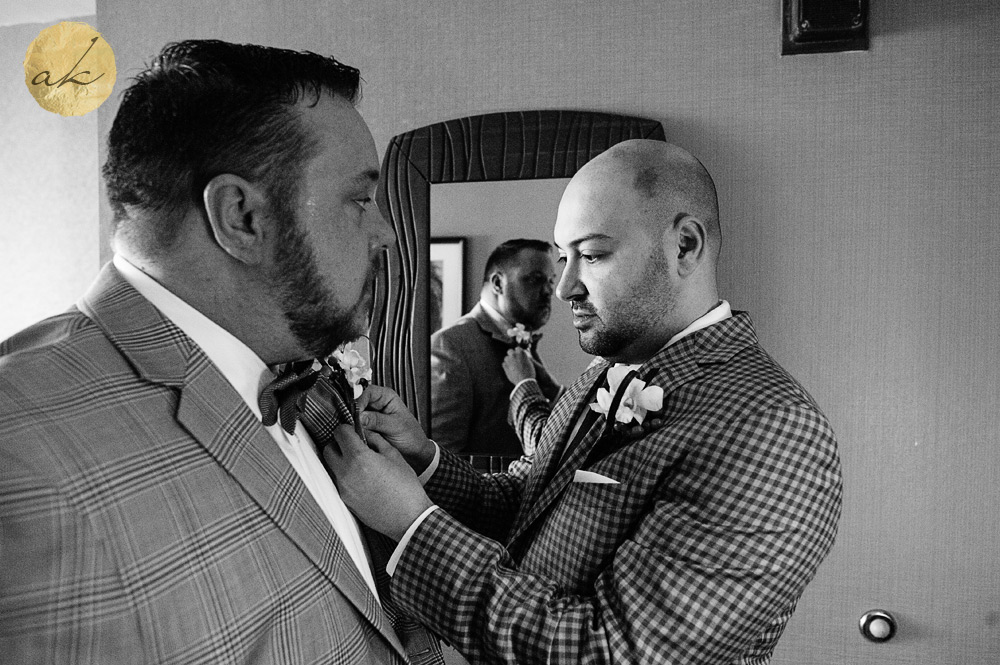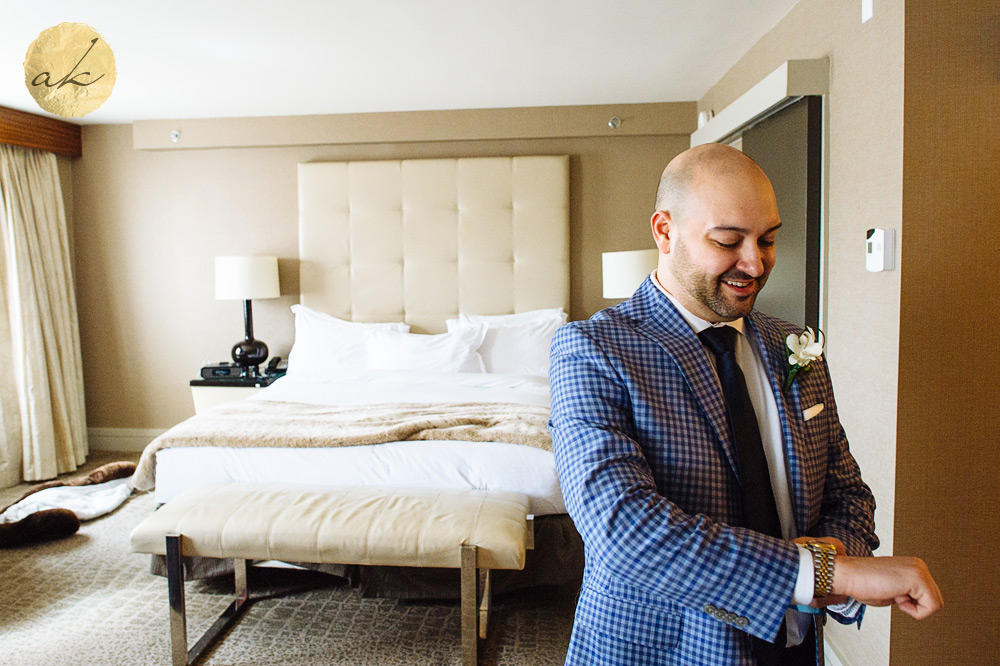 The puppies had to stay behind, but not before a special treat. Don't worry, they had some pose digs to stay and relax while they waited for their people to return.

The intimate dinner with family was a nice relaxing time. A perfect chance to fuel up for the big party.

This my friends, is Epic Yoga DC. Take in all it's coolness.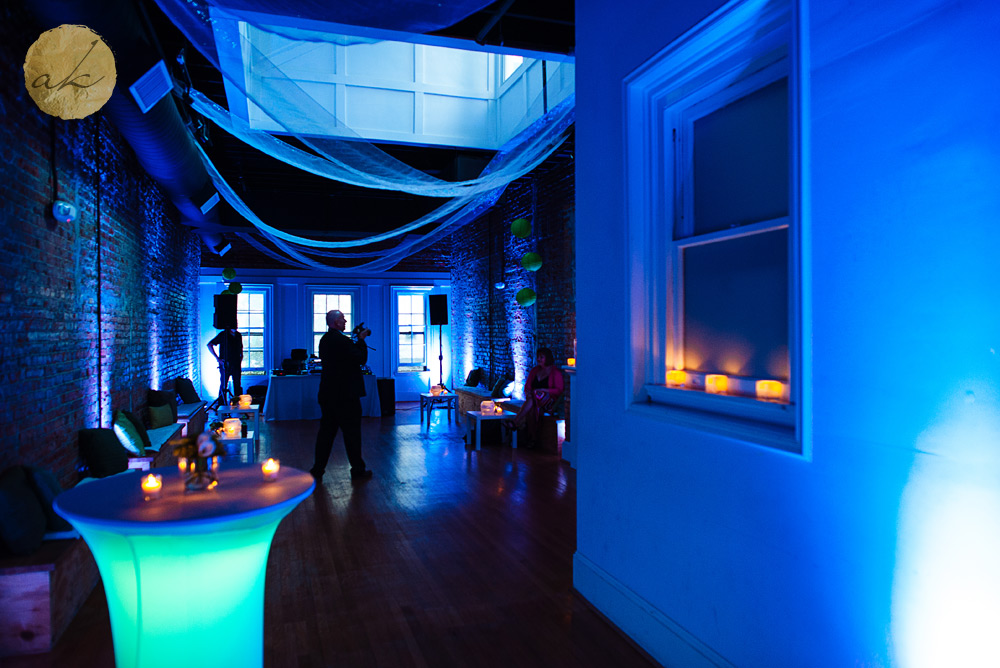 A small army worked on pulling this all together for Ricky and Dave. I was fortunate enough to work with Kristi of GLOW Weddings and Events, Aaron Howell of JJ Cummings Floral Co., and DJ D-Mac & Associates. They transformed the space into a colorful nightclub environment with dramatic ever-changing lighting and elegant decorations.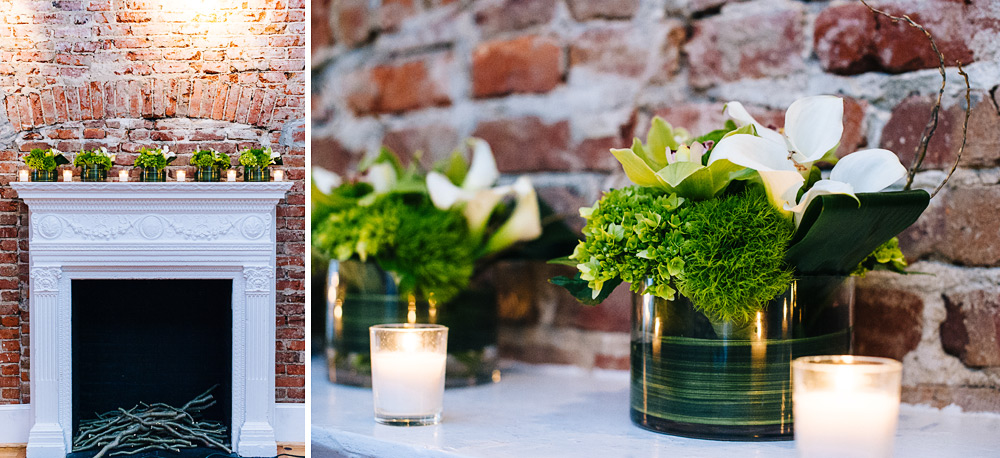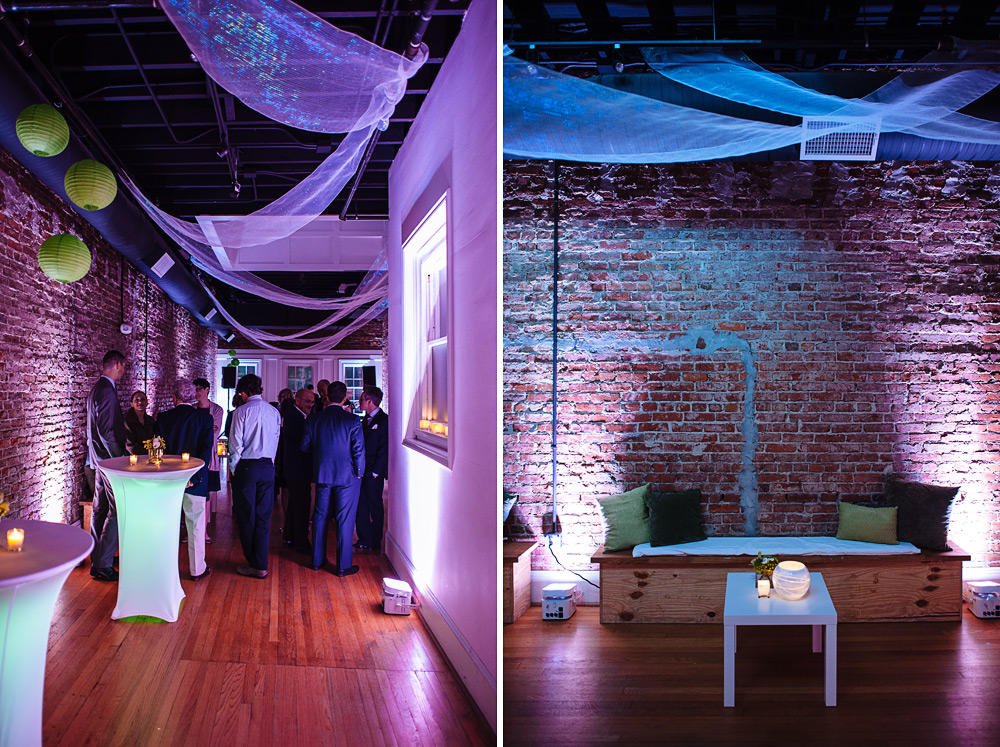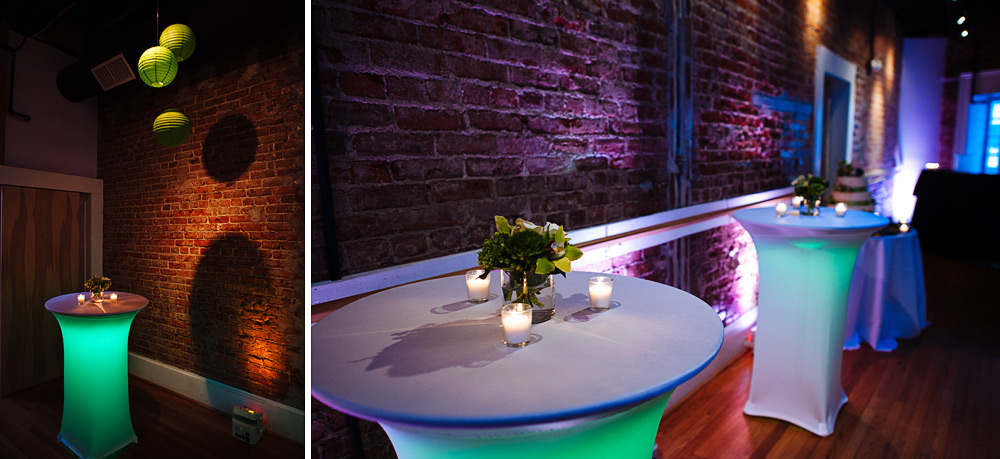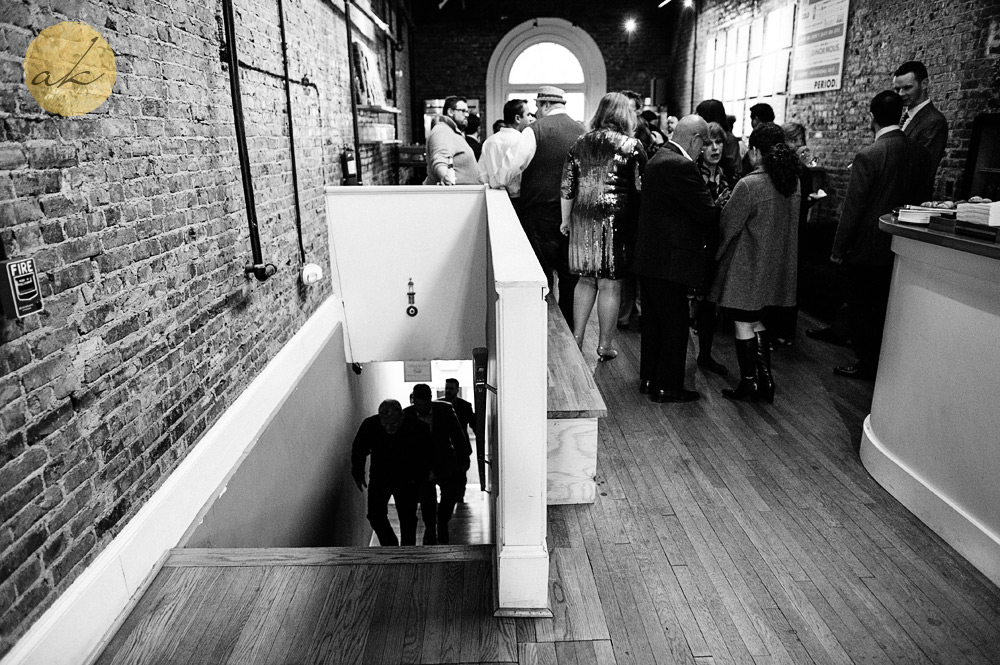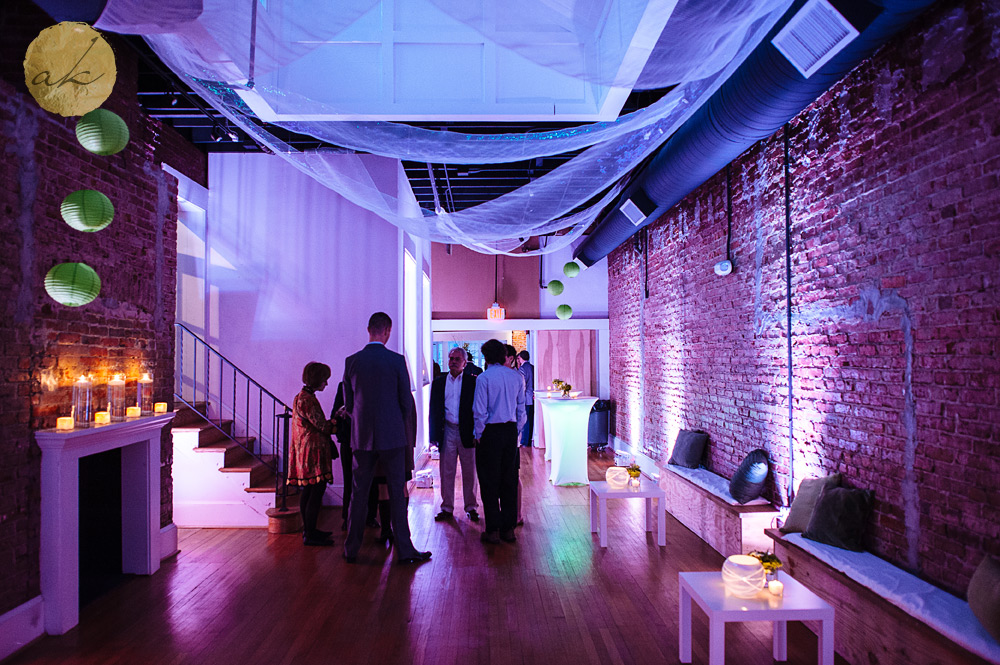 They got to have a quick peek before this space was filled with all their loving family and friends.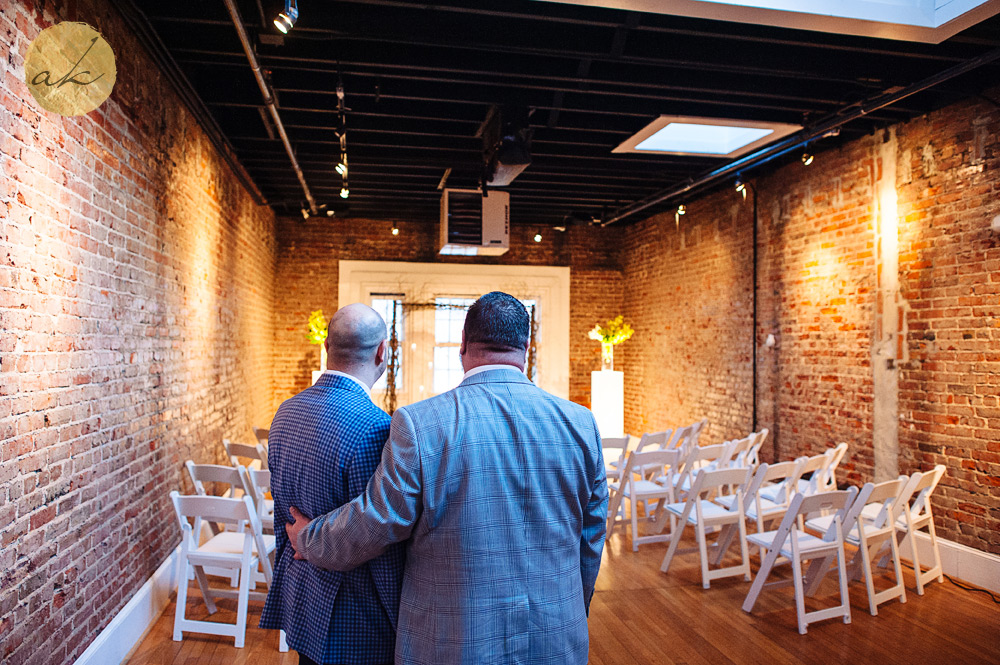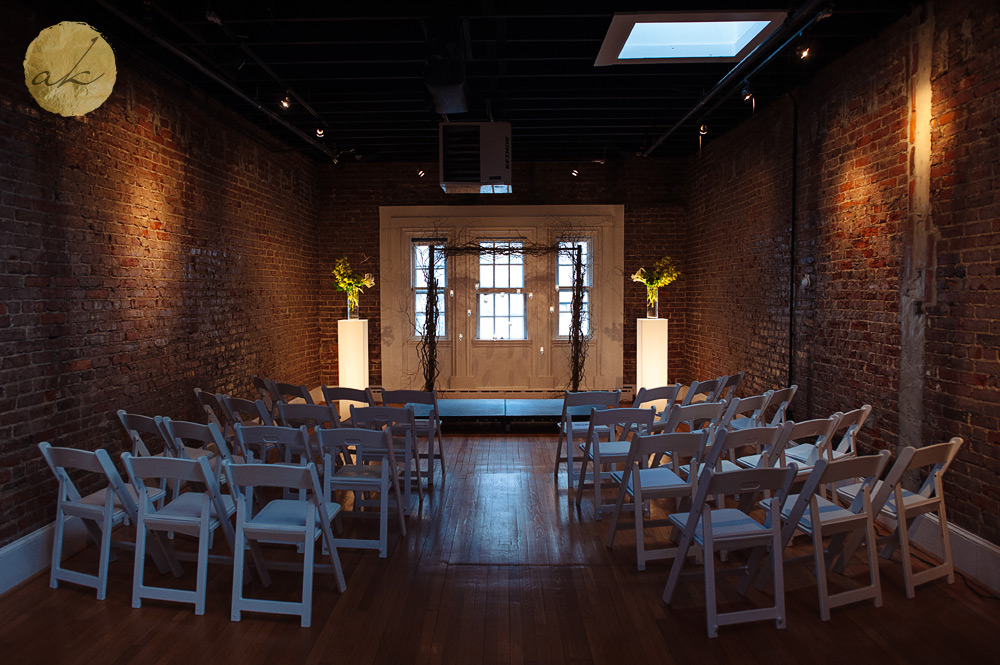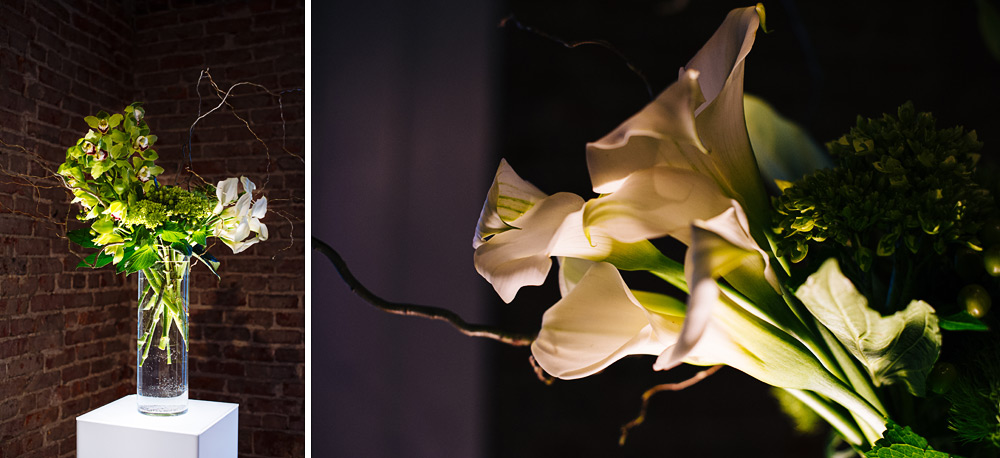 Go time! Amanda their friend and internet certified officiant. 🙂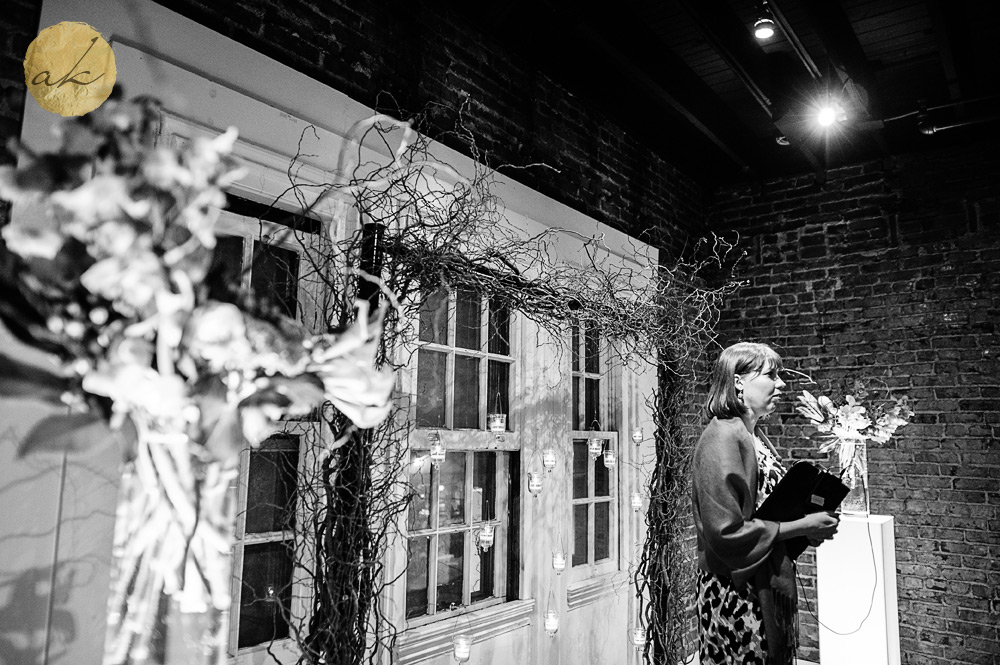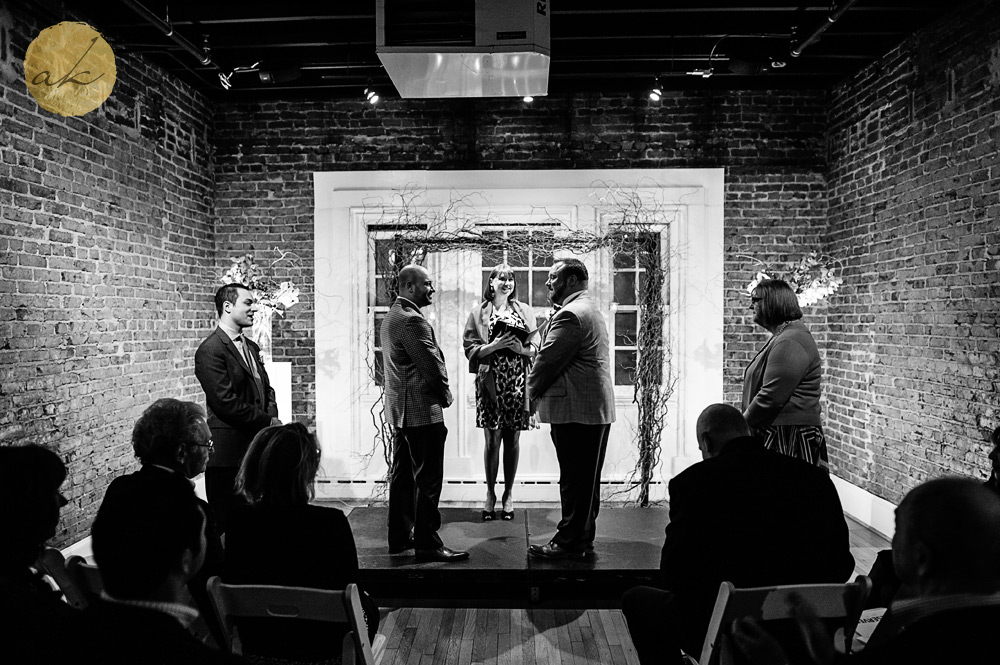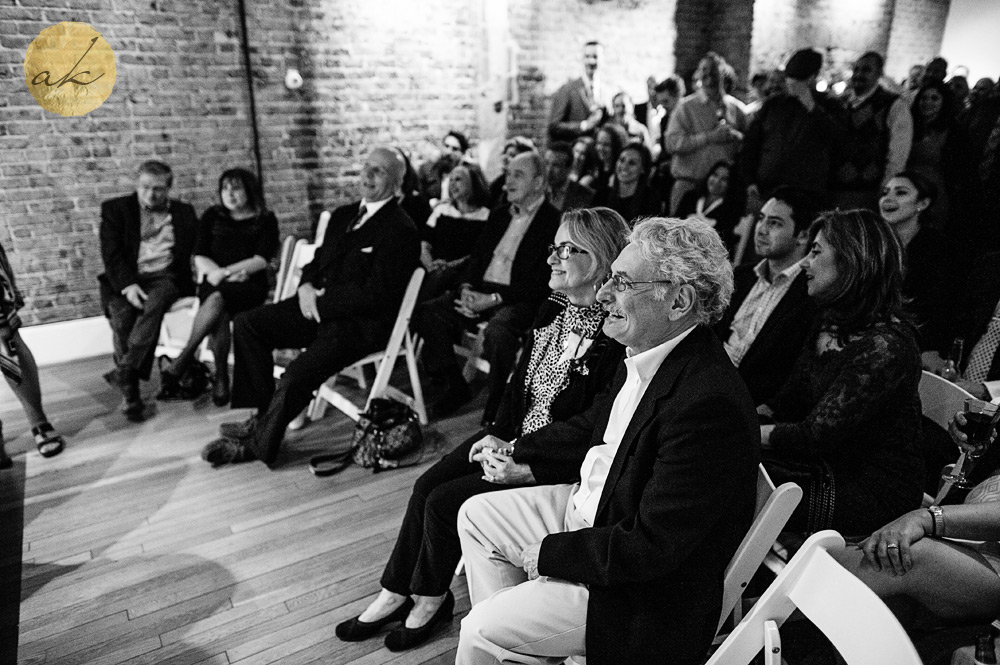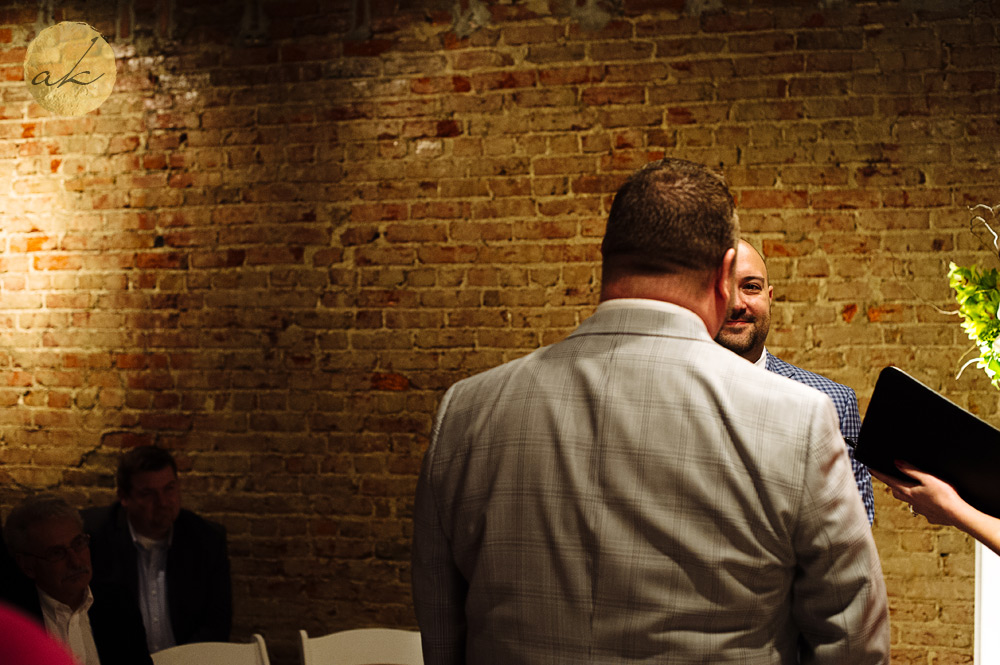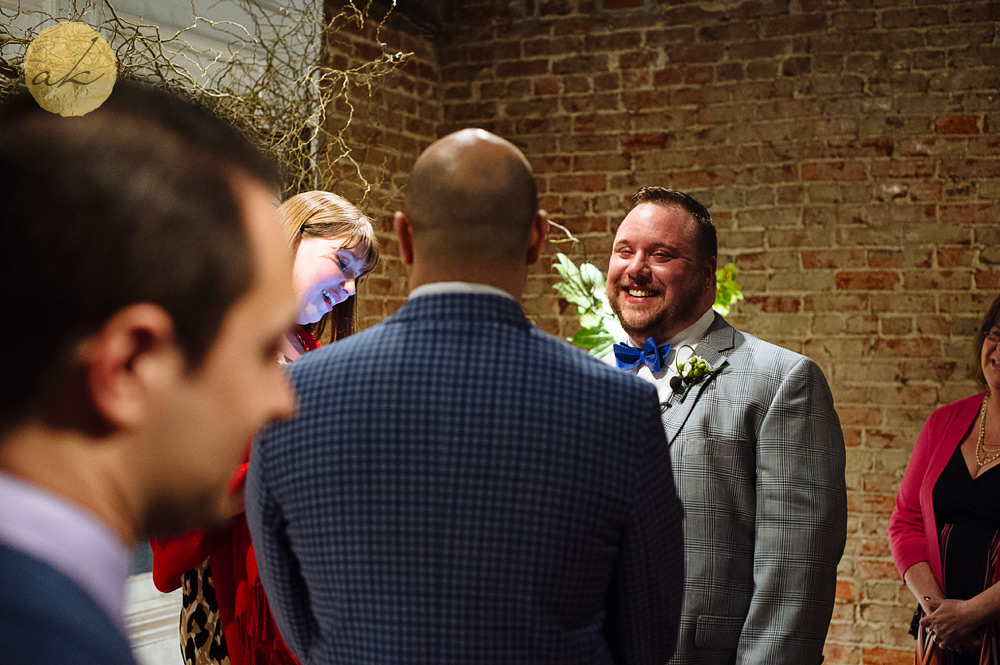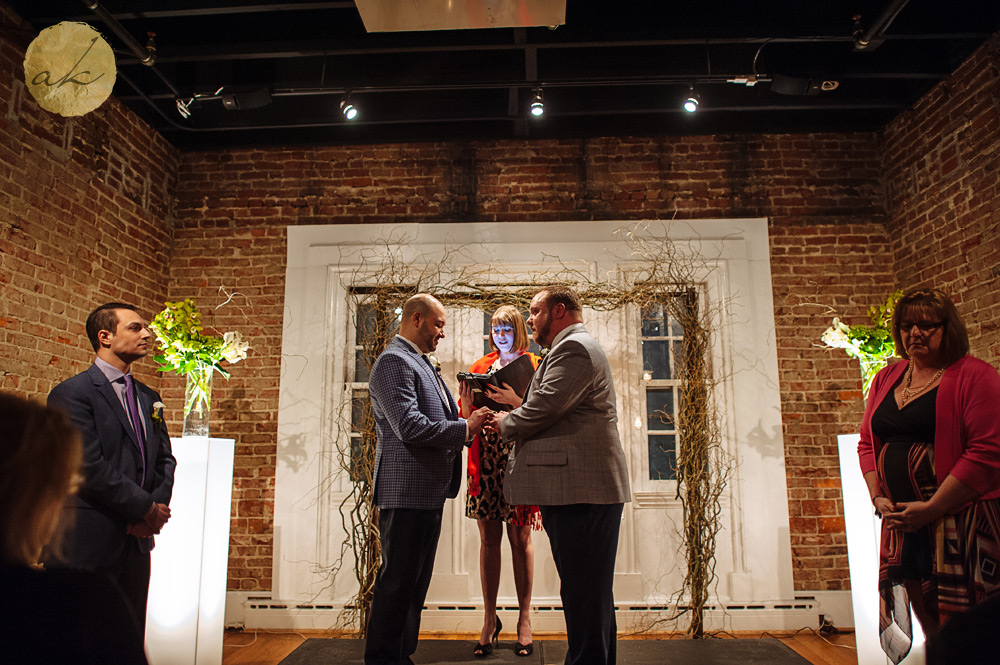 Ricky and Dave's friends and family lined up to greet the newly married couple. I loved seeing the pure joy on each and everyone's face as they embraced and congratulated them.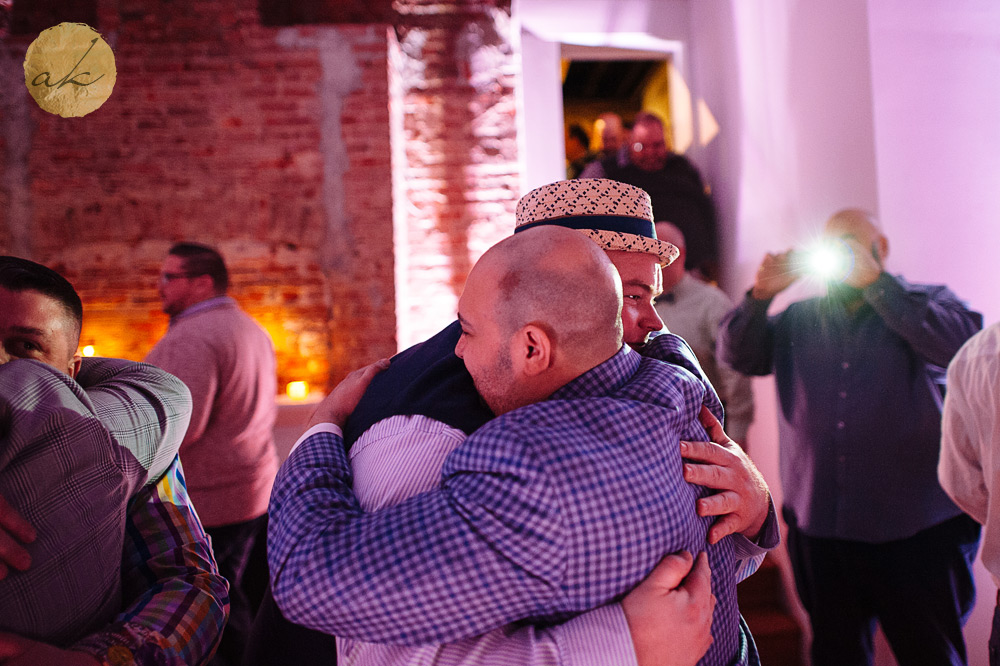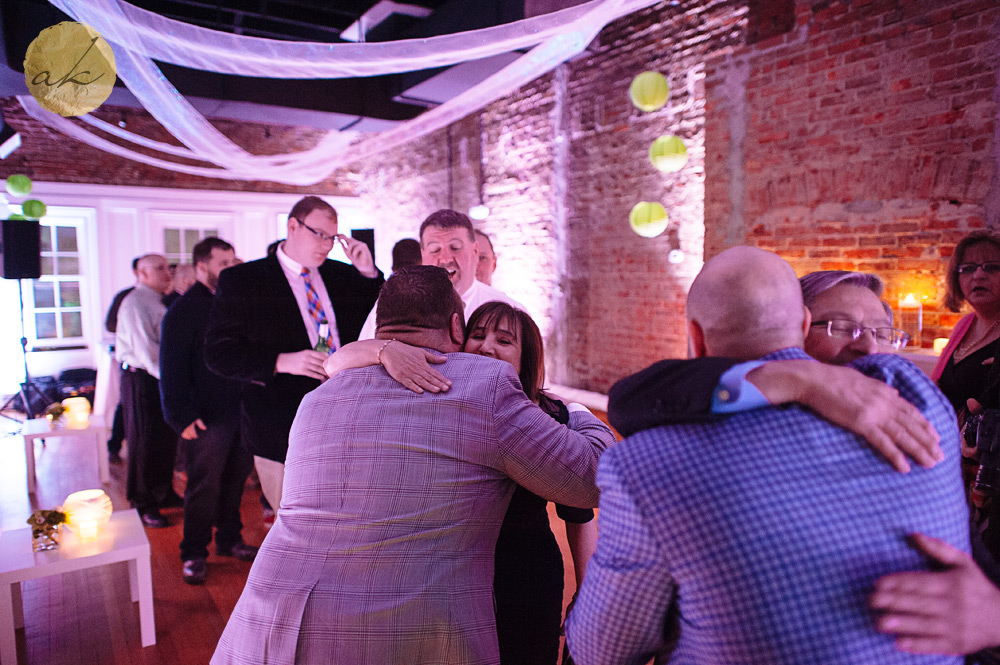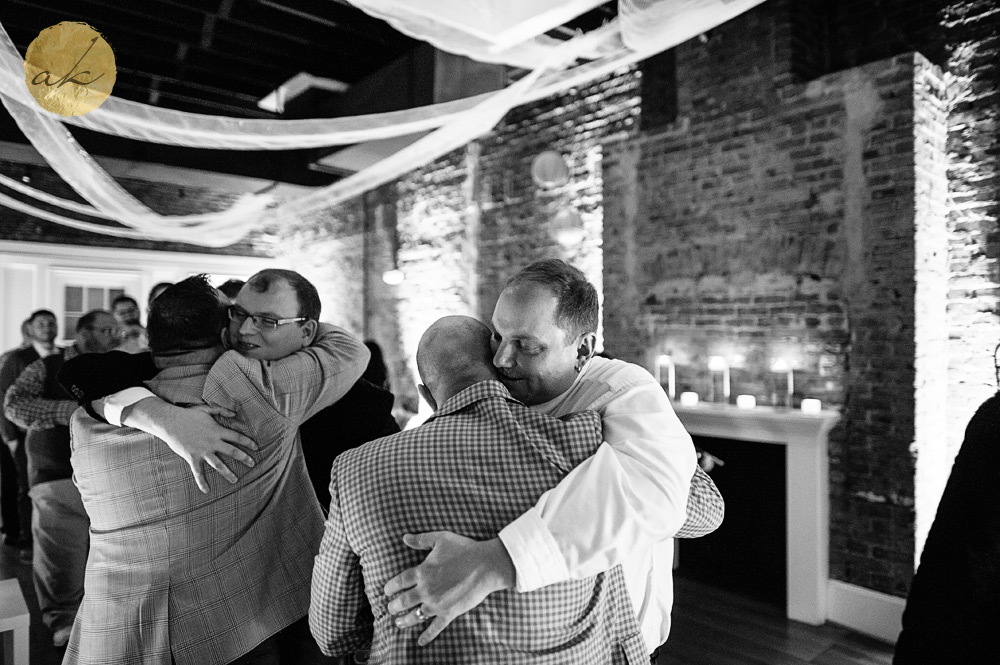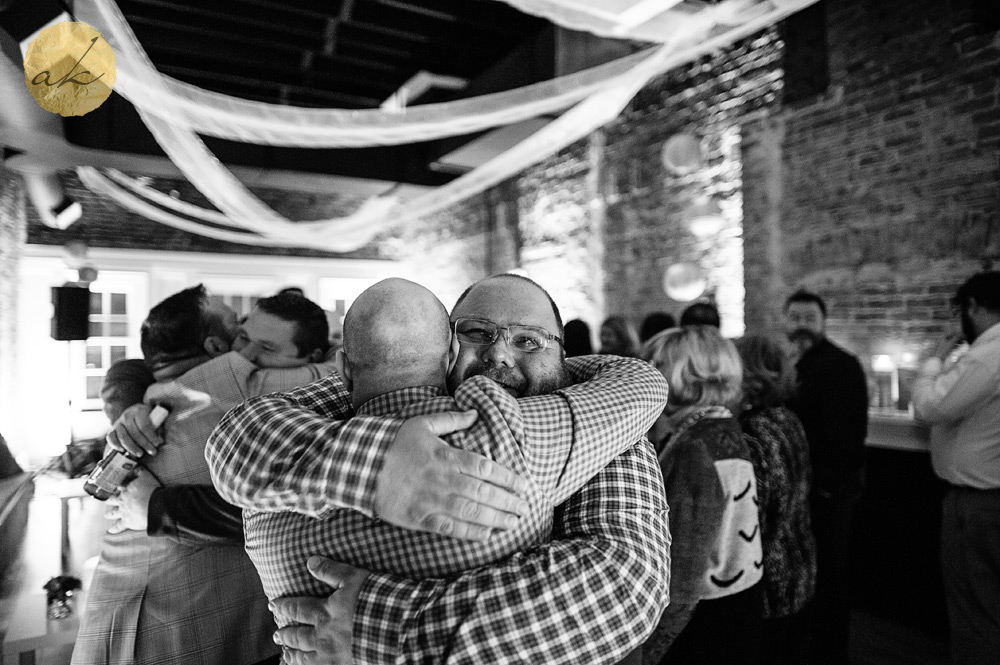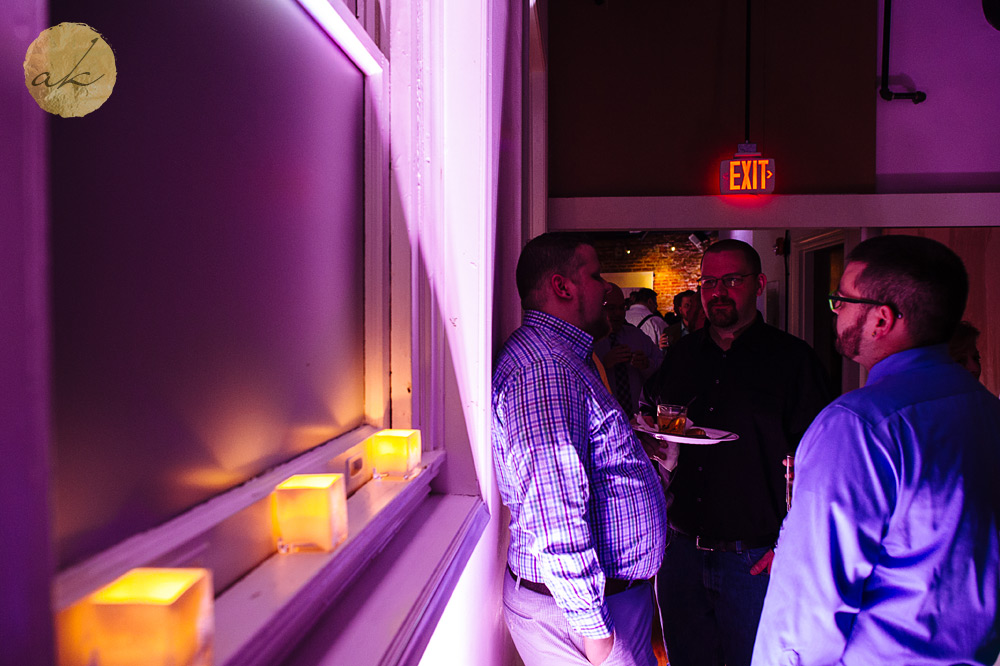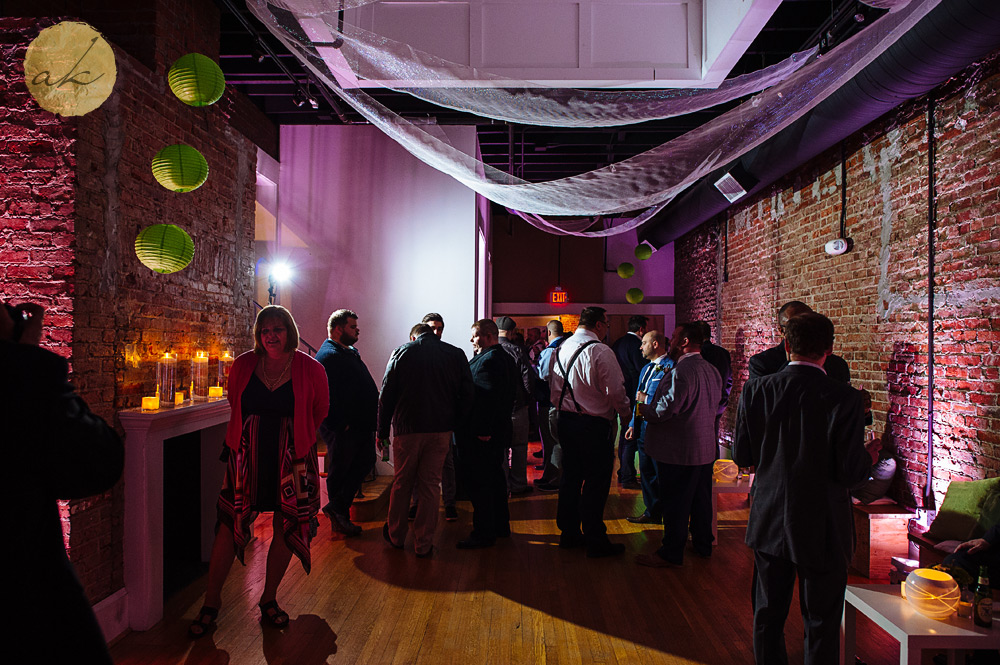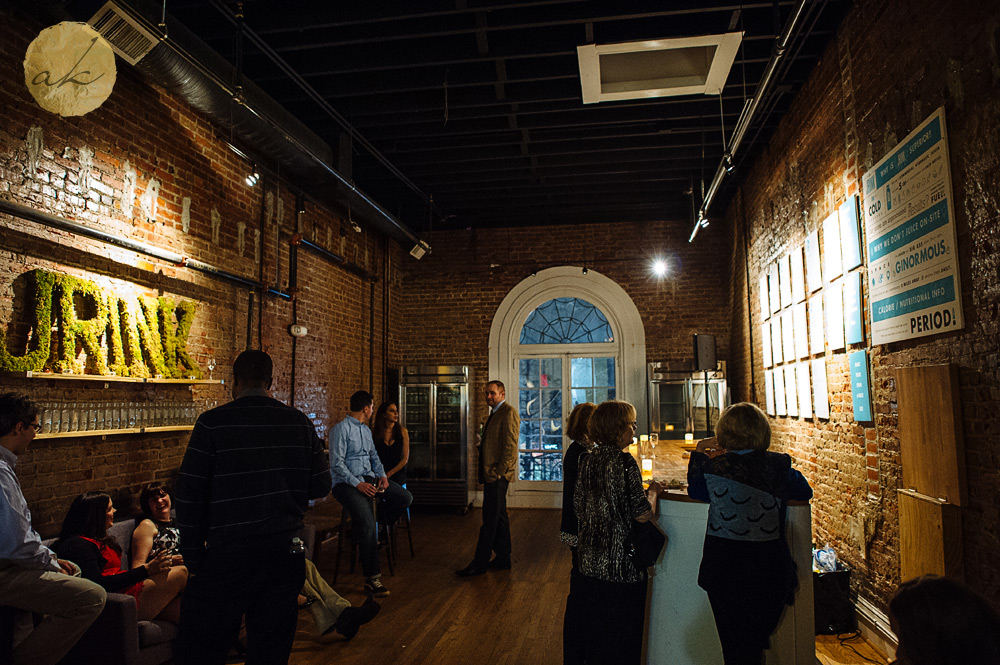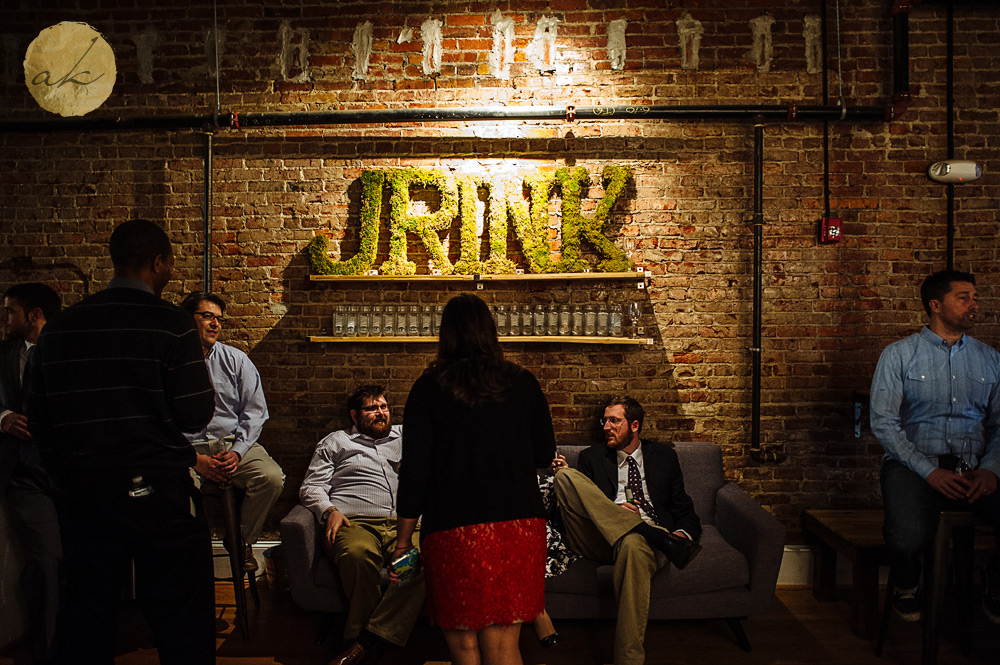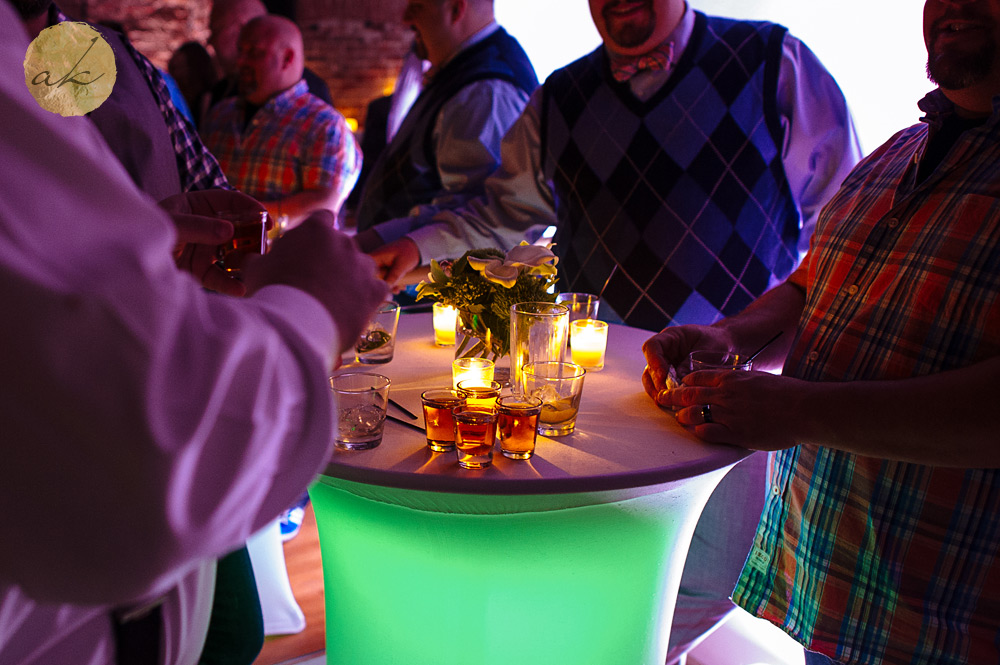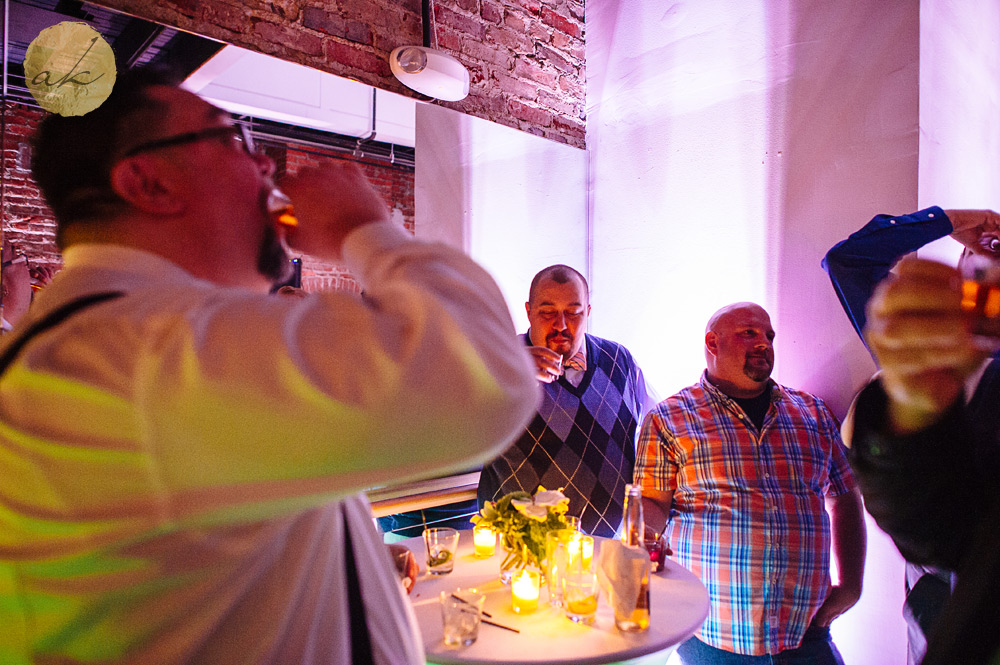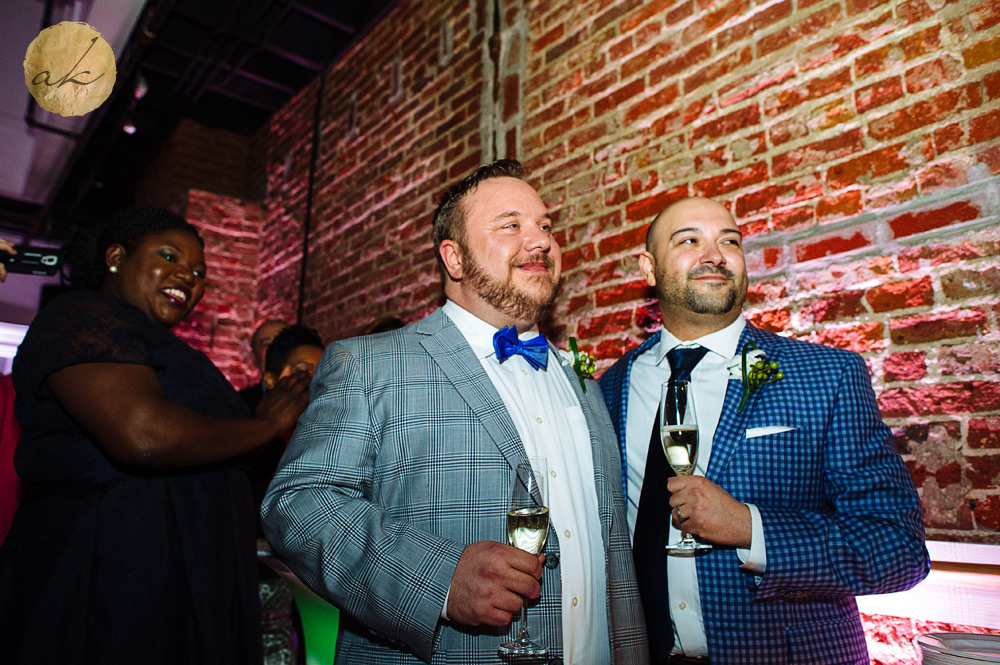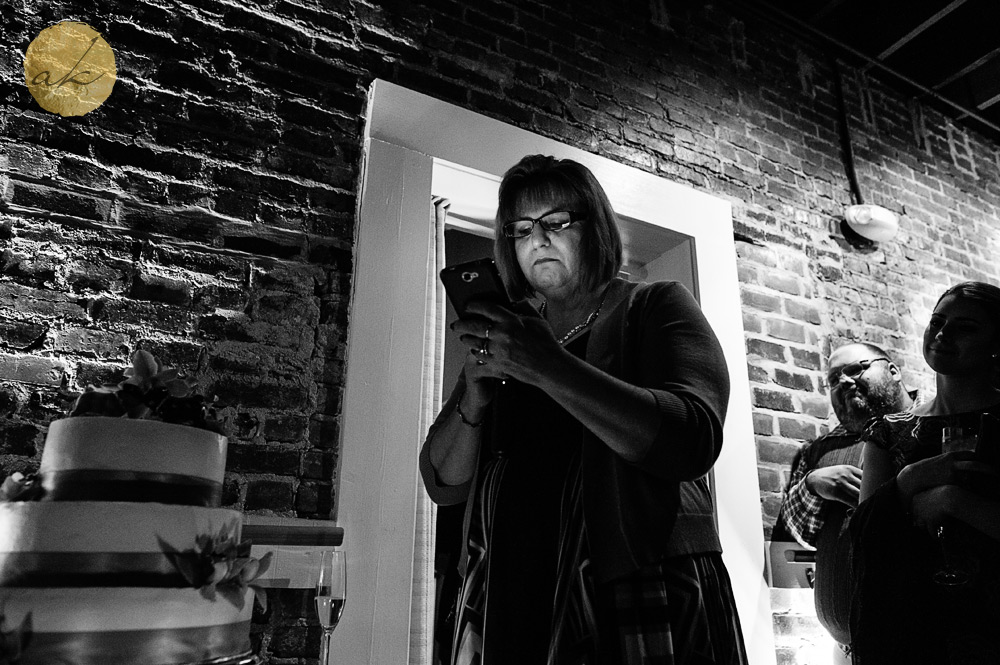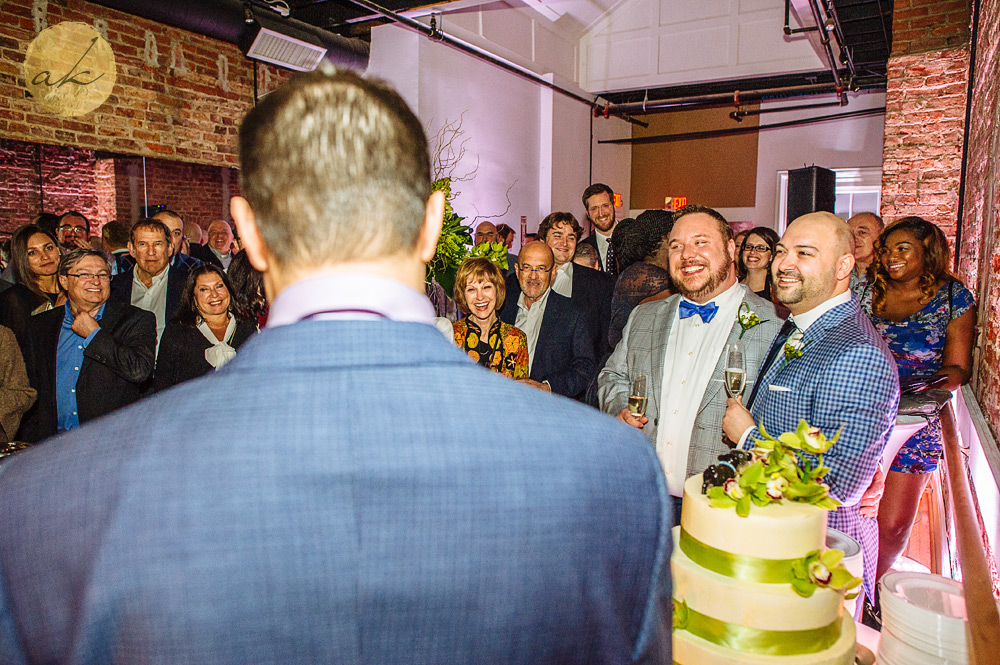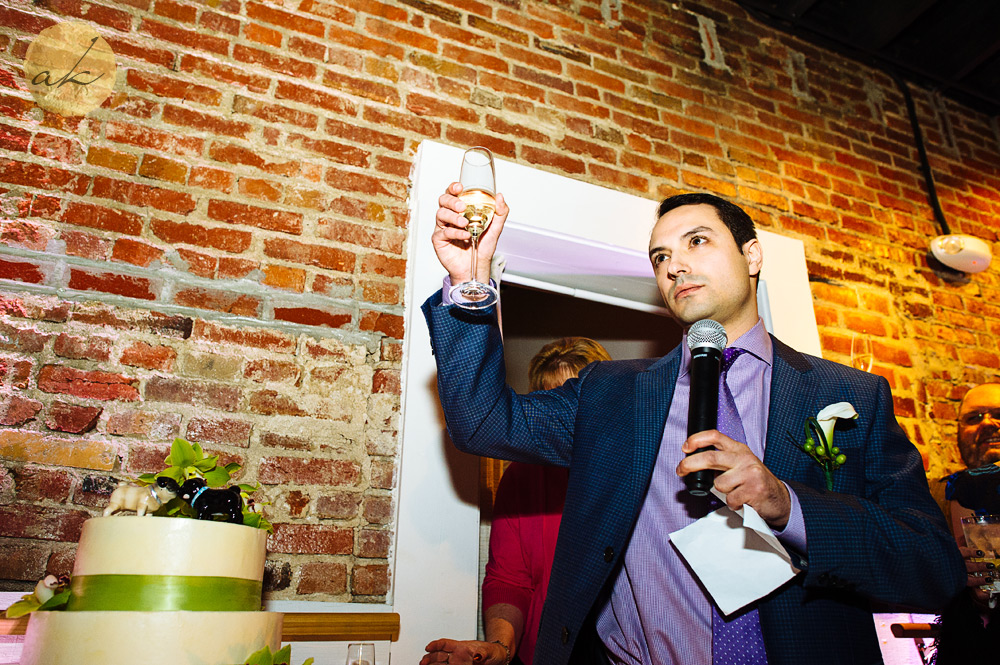 Kissing pugs cake topper!!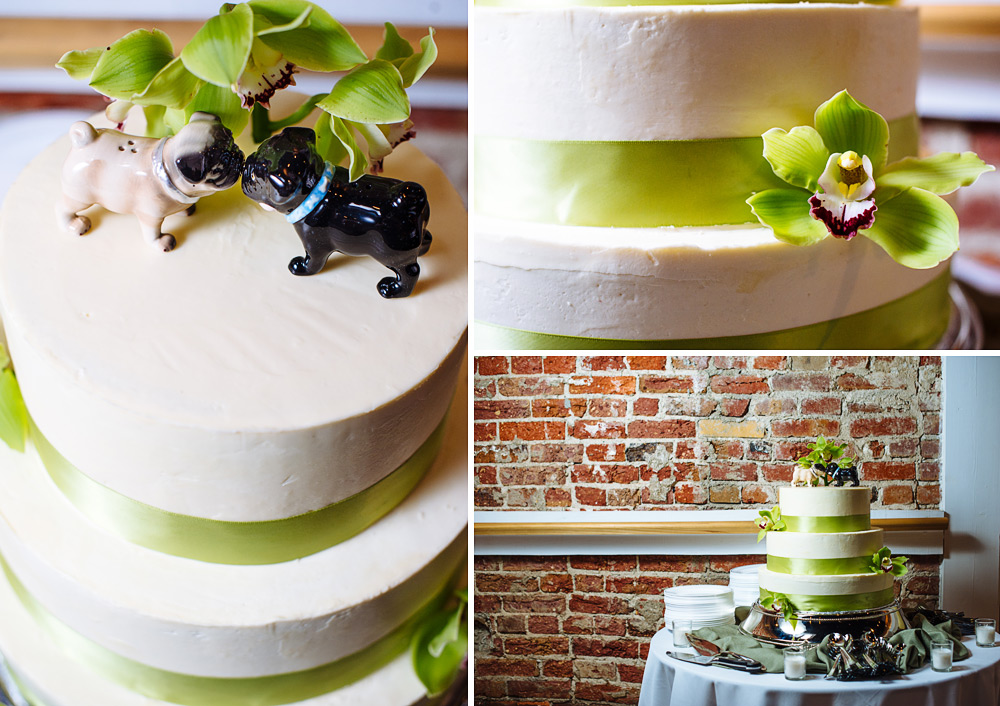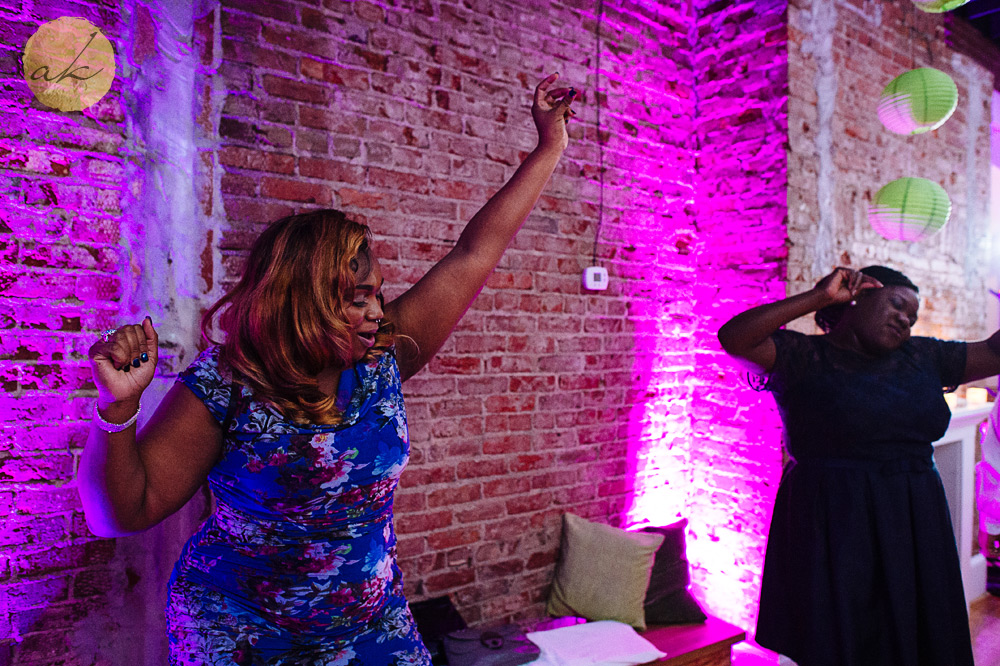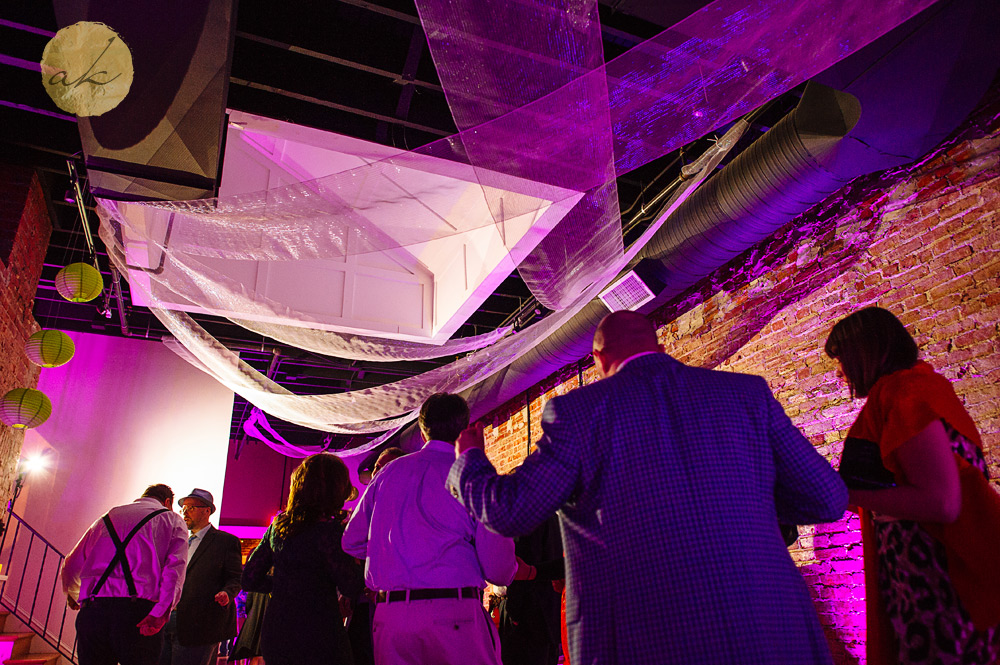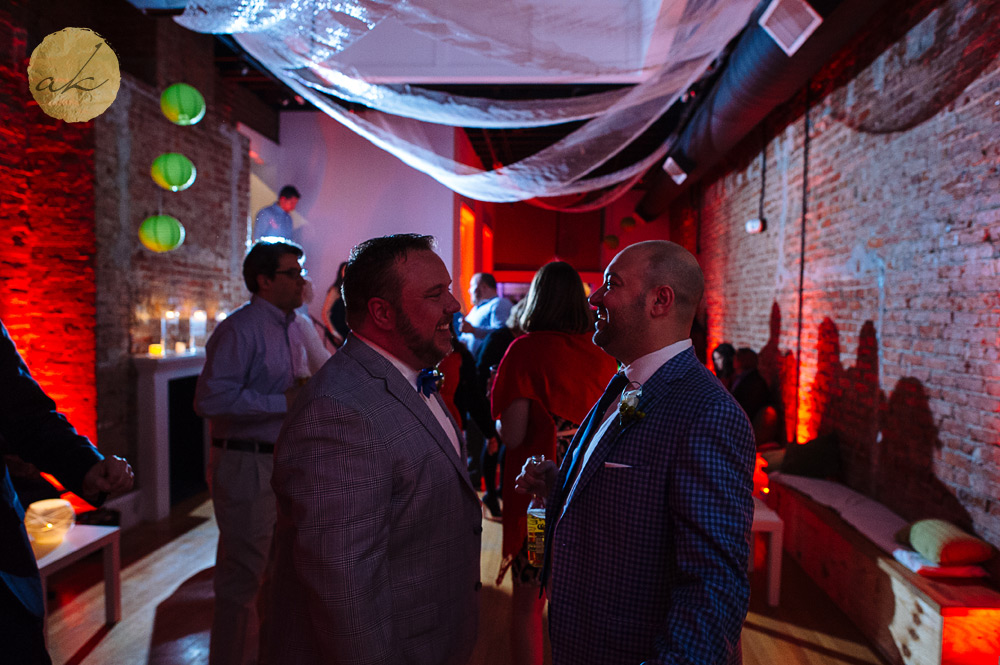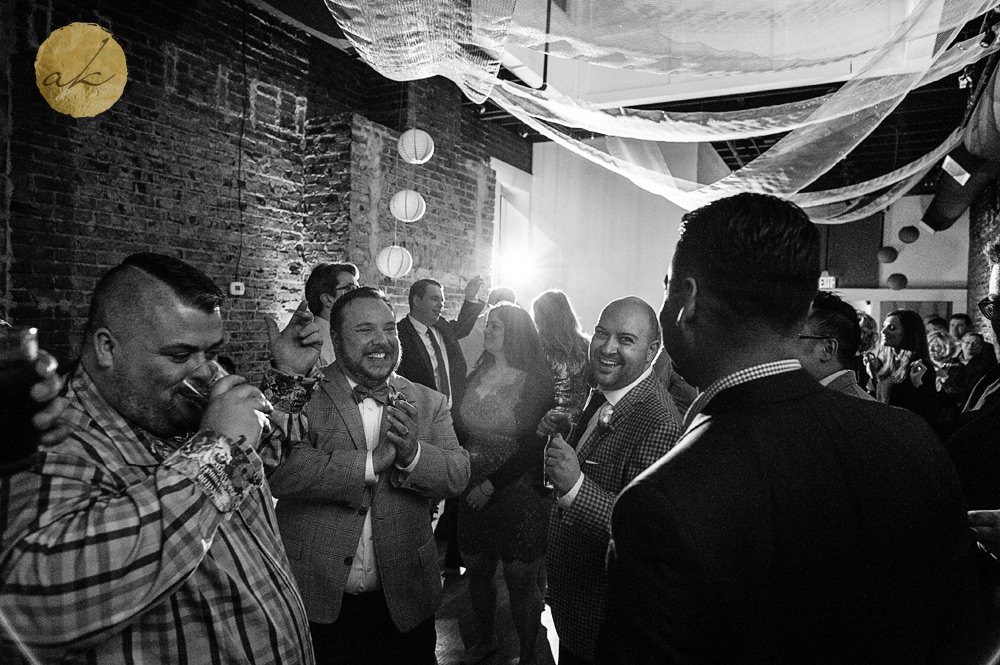 Are you getting married? I'd love to work with you! Contact me to see if I'm available for your wedding date!