Katie and Matt gathered their family and friends at the lovely Kurtz's Beach waterfront wedding venue with views of the Chesapeake Bay in Maryland.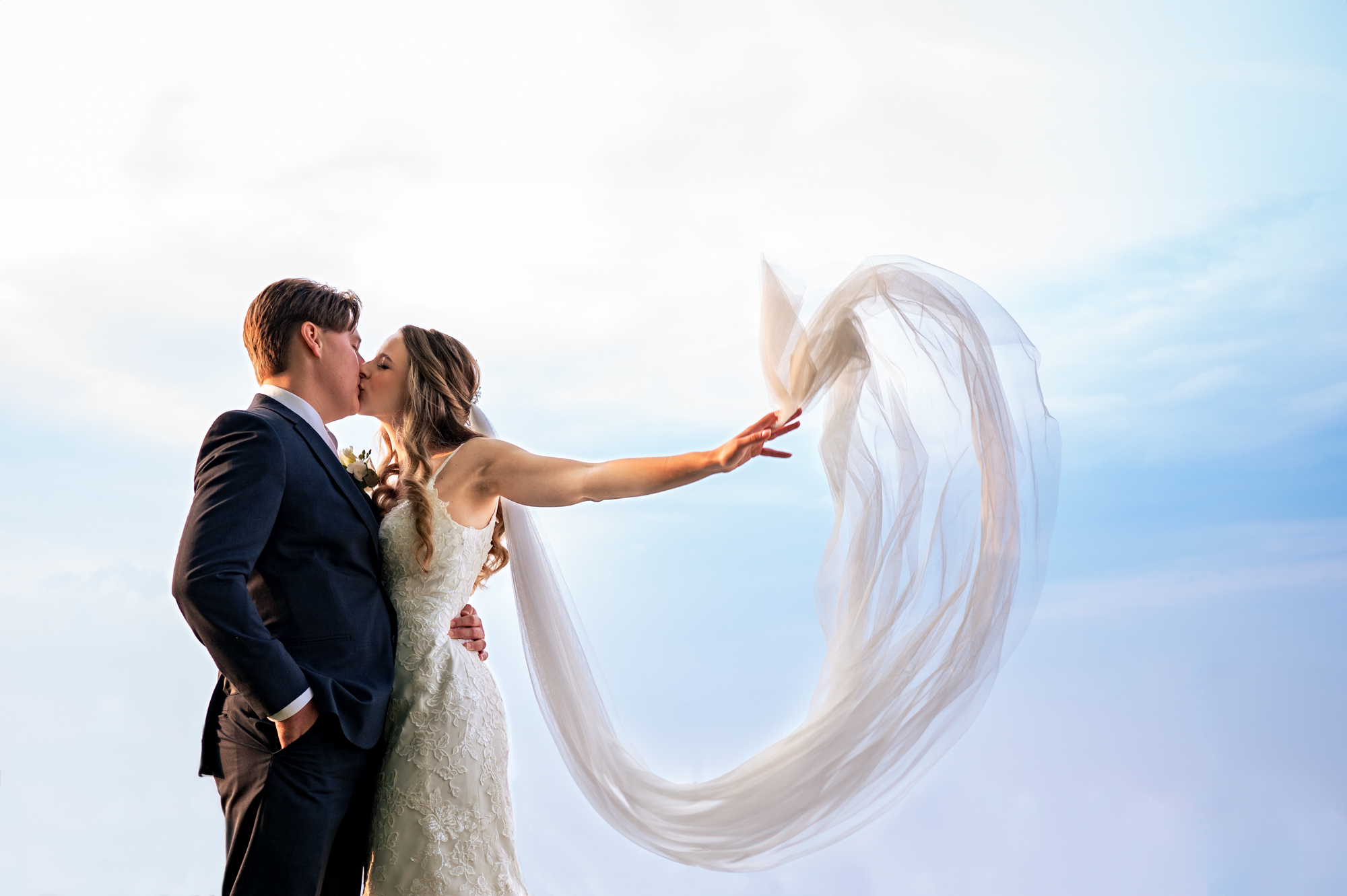 Katie and Matt met on the University of Maryland campus by sharing a love of music and travel. The band-mates and explores decided the go all in during the pandemic, and as they say, the rest is history.
The wedding day started at the Dressing Cottage near Kurtz's Beach. We had perfect spring weather, and the cottage worked out perfectly for their first look and wedding party photos. Two gem photos to look for in this post, Matt's bestman baked homemade chocolate chip cookie for them to snack on, and Katie requested a silhouette photo in the dressing room of the cottage. Be sure to notice her reflection in the mirror:).
The ceremony and reception was held at the main waterfront area of Kurtz's Beach. The gazebo was a beautiful backdrop for the ceremony. They chose to have an unplugged ceremony, but gave their guests a unique opportunity to get their clicks in for a moment before the ceremony officially started. Katie and Matt also took the extra step to choreograph their first dance, and I would totally recommend this to any couple if they want to put a little extra sparkle on their first dance.
The dance floor was never empty thanks to Dance Masters Entertainment. A special shout out to the people of Kurtz's Beach who are always so helpful and organized from beginning to end.
Congratulations to Katie and Matt!