I first met Sydney and Sam when they were high school sweethearts, and I took their prom pictures. Little did I know, several years later I would be photographing their wedding! After their Brookside Gardens engagement session, I knew I couldn't wait to photograph them again.
Sydney and Sam had the most perfect autumn day for their wedding at the Belmont Manor & Historic Park. Belmont Manor provided a lovely area for the wedding party to put the finishing touches on, and an incredible backdrop for the outdoor ceremony. Do not miss the photos of Sam's surprise ring-bearer. The surprise experience will certainly be one of my favorite wedding day stories to tell! Not to mention the dance floor that was never empty!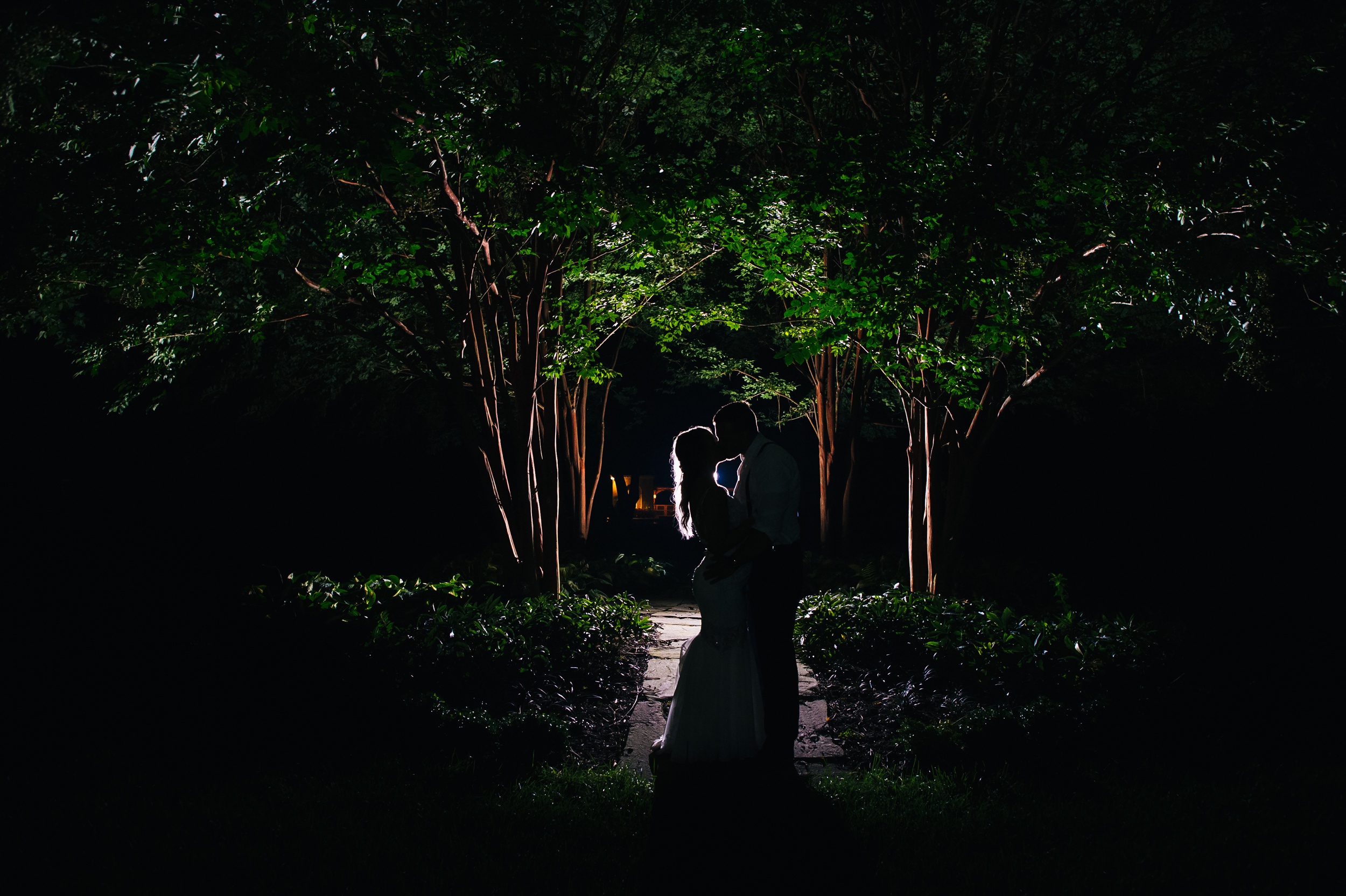 Wedding Venue: Belmont Manor & Historic Park
Photographer: Angel Kidwell Photography
Wedding Planner: Elle Ellinghaus Designs
Caterer: Eleven Courses Catering & Event Co
DJ: Shew-sical Entertainment Services
Reception Caricature Artist: The Nose Caricature Company
Hair: PSC Hair Artistry
Makeup: Malia Rafaie – Malia's Makeup Artistry
Wedding Rentals and Flowers: Vintage Prop House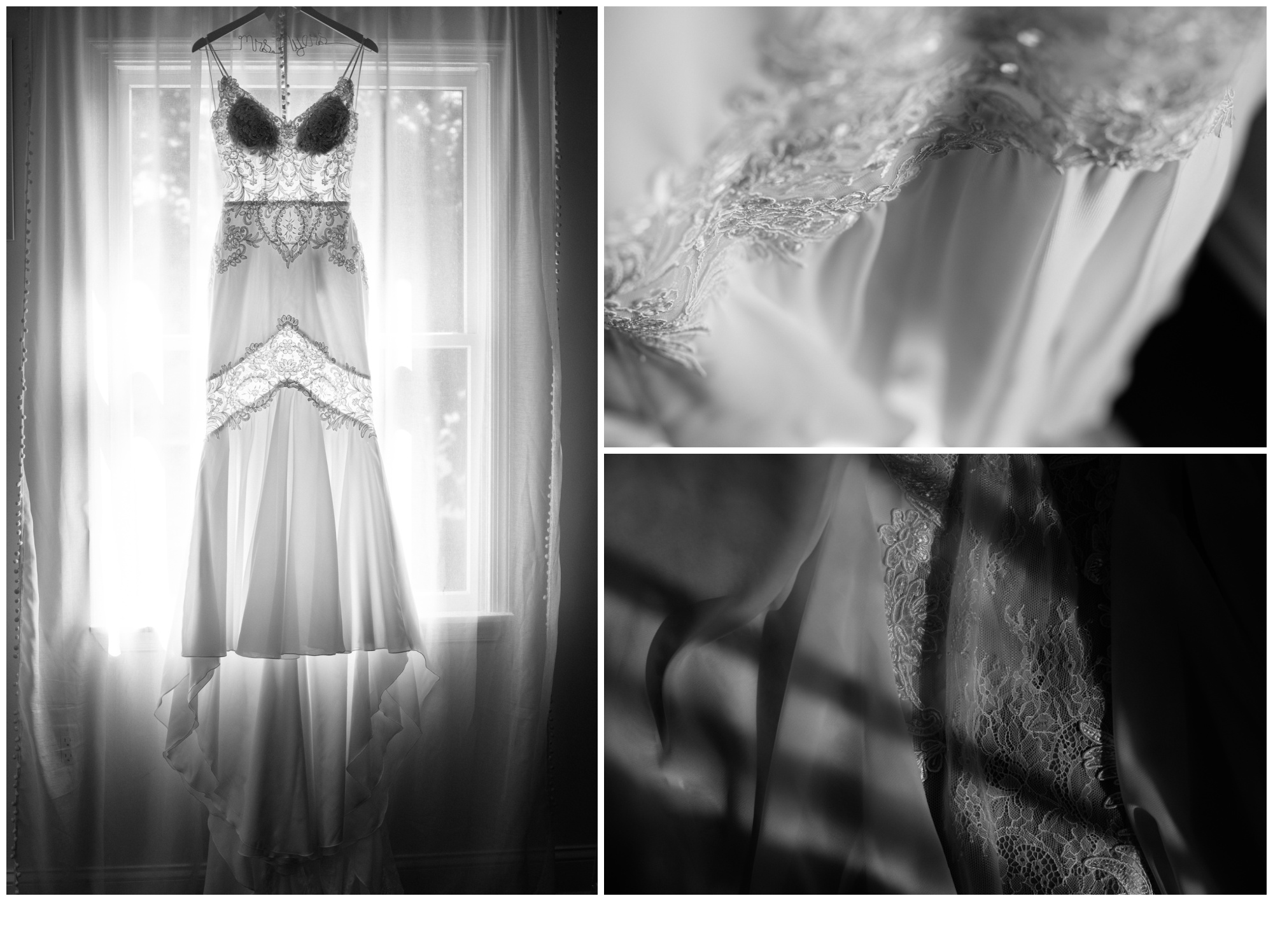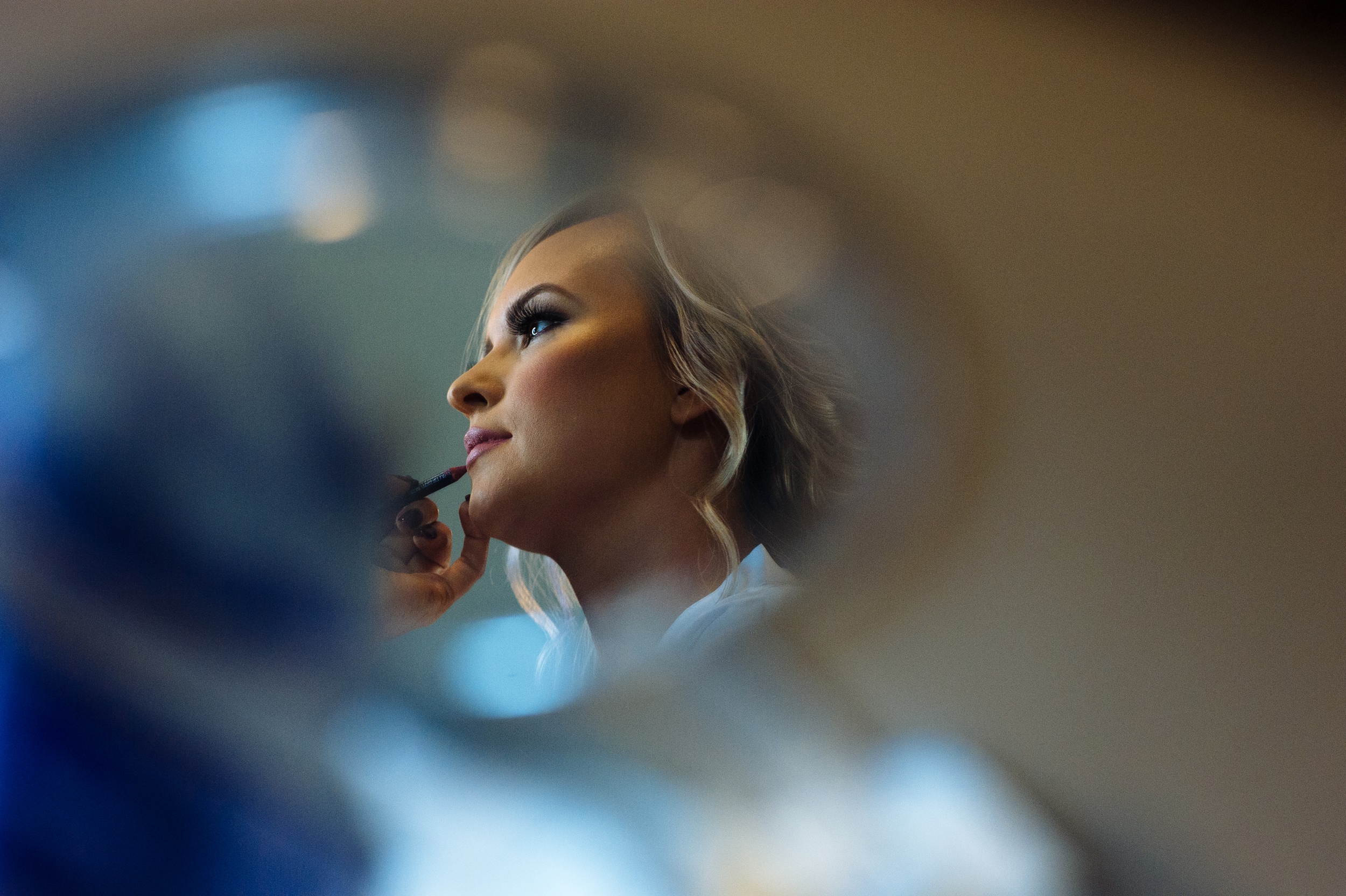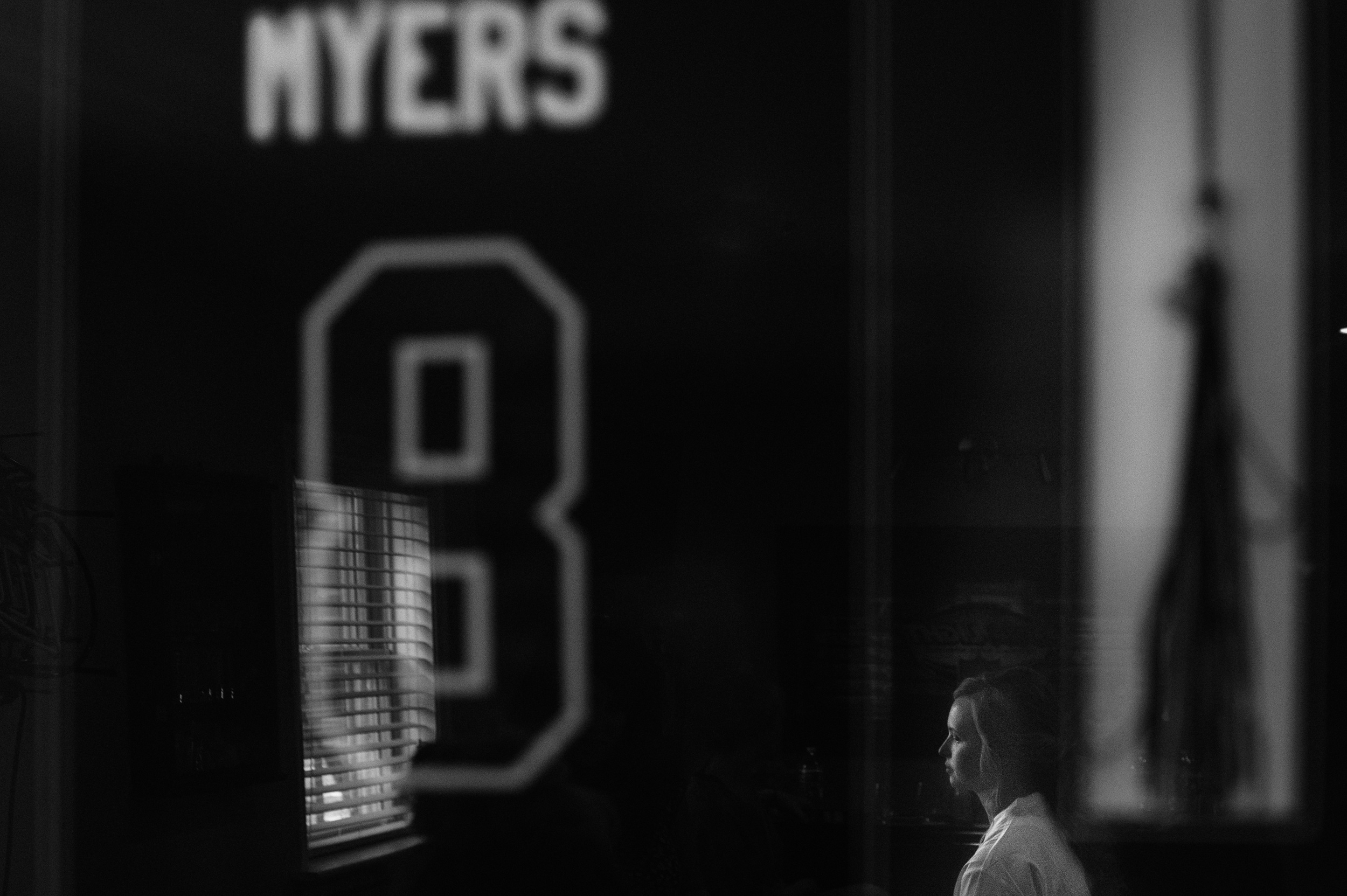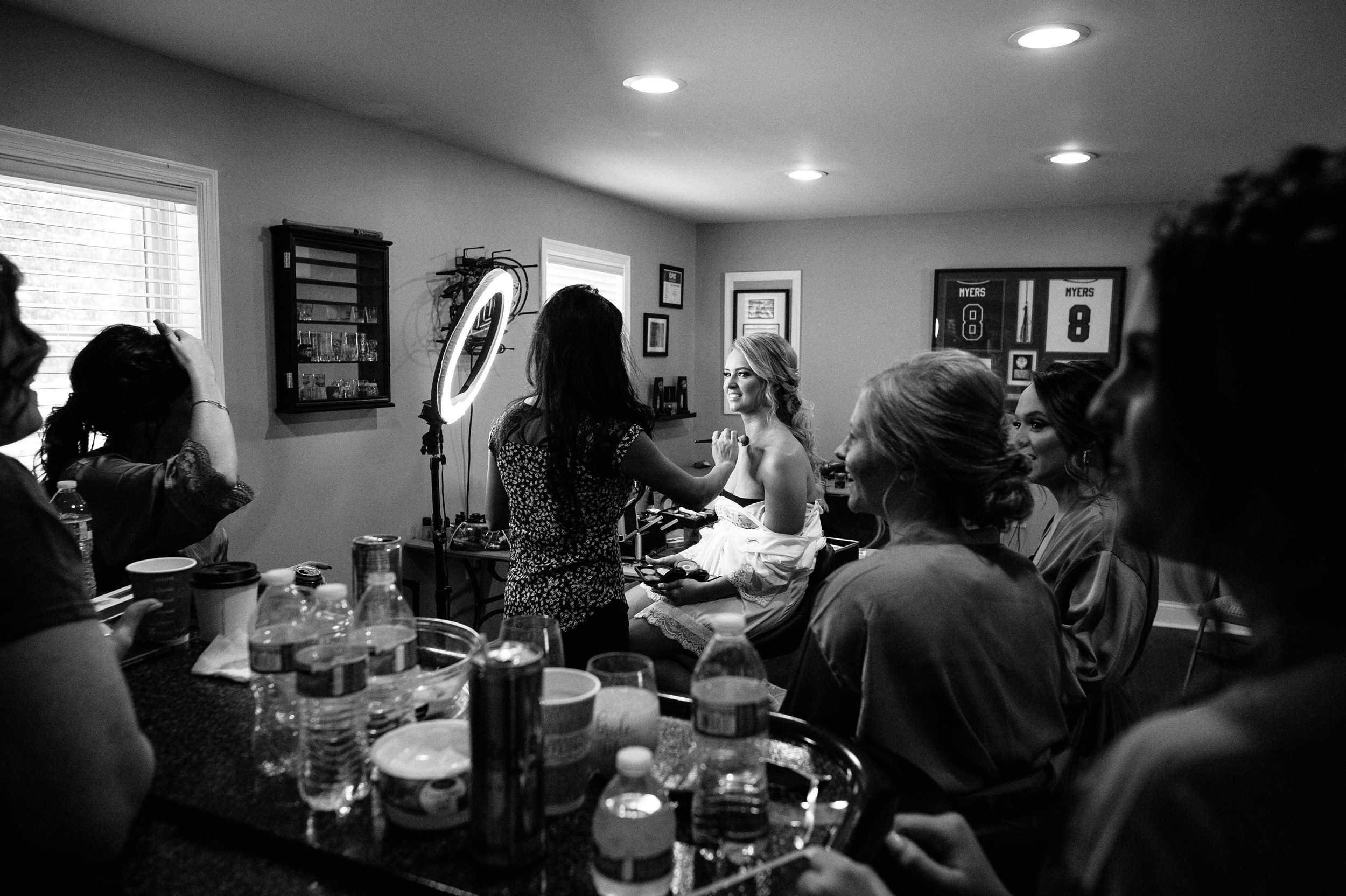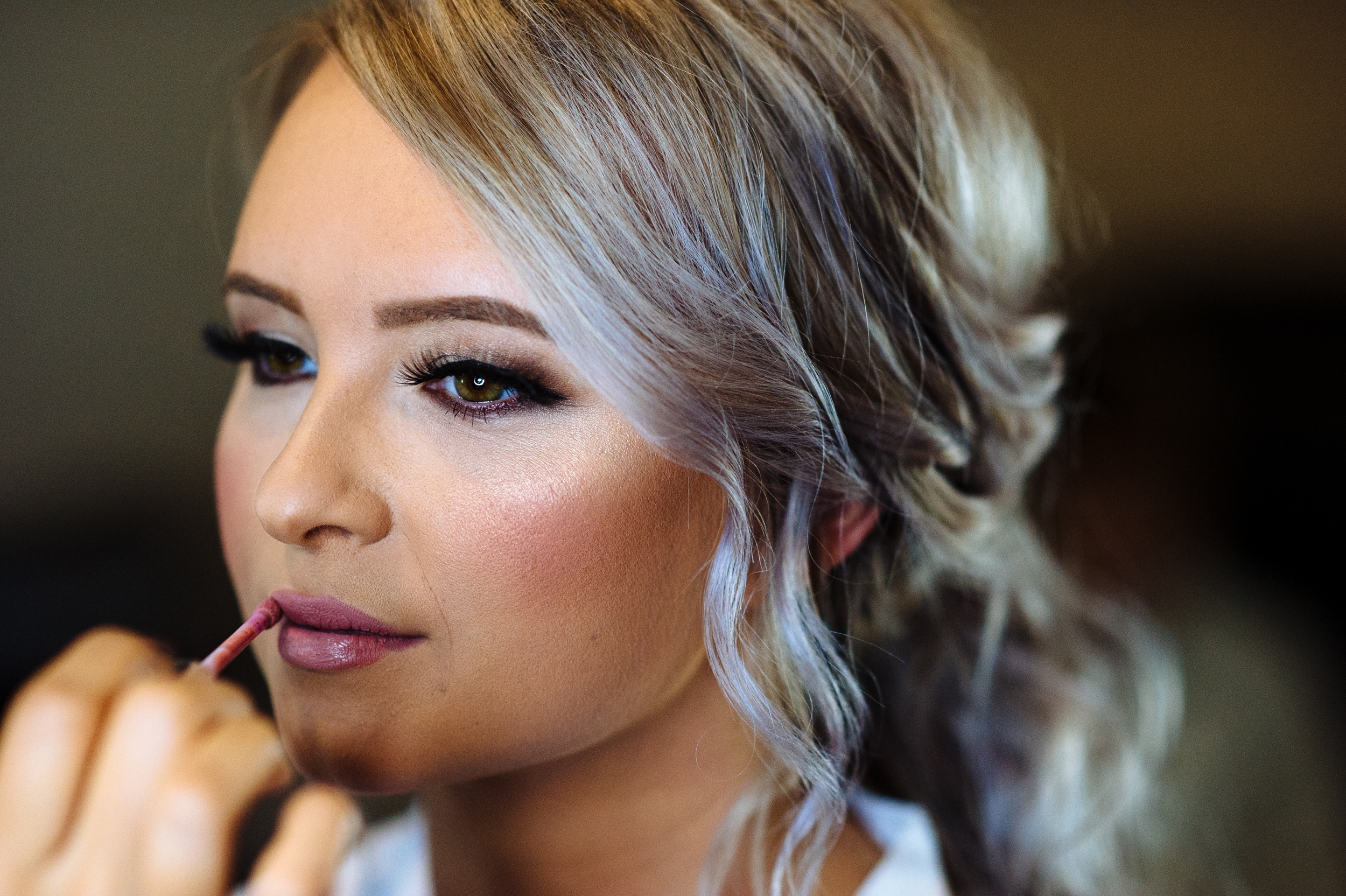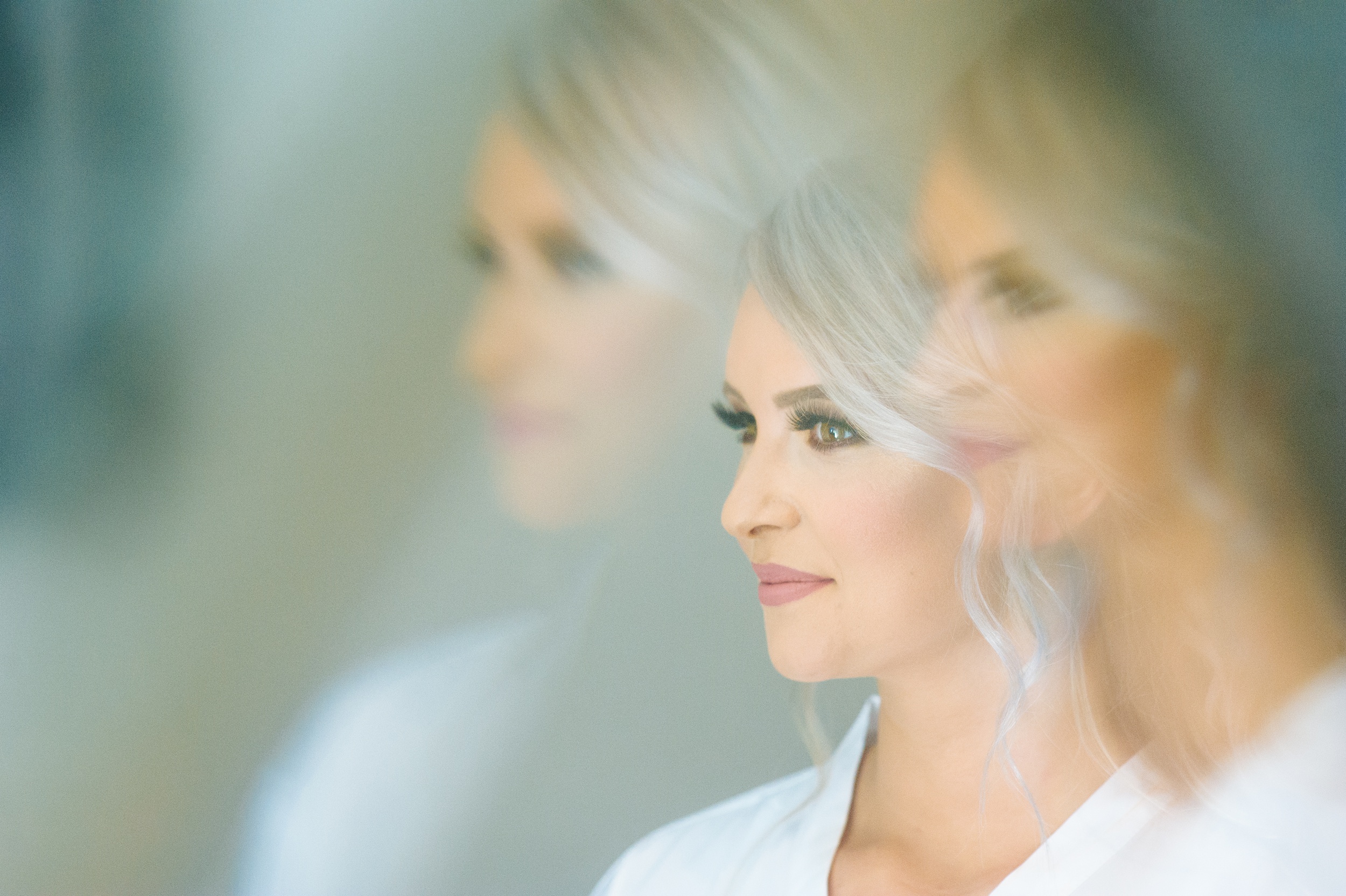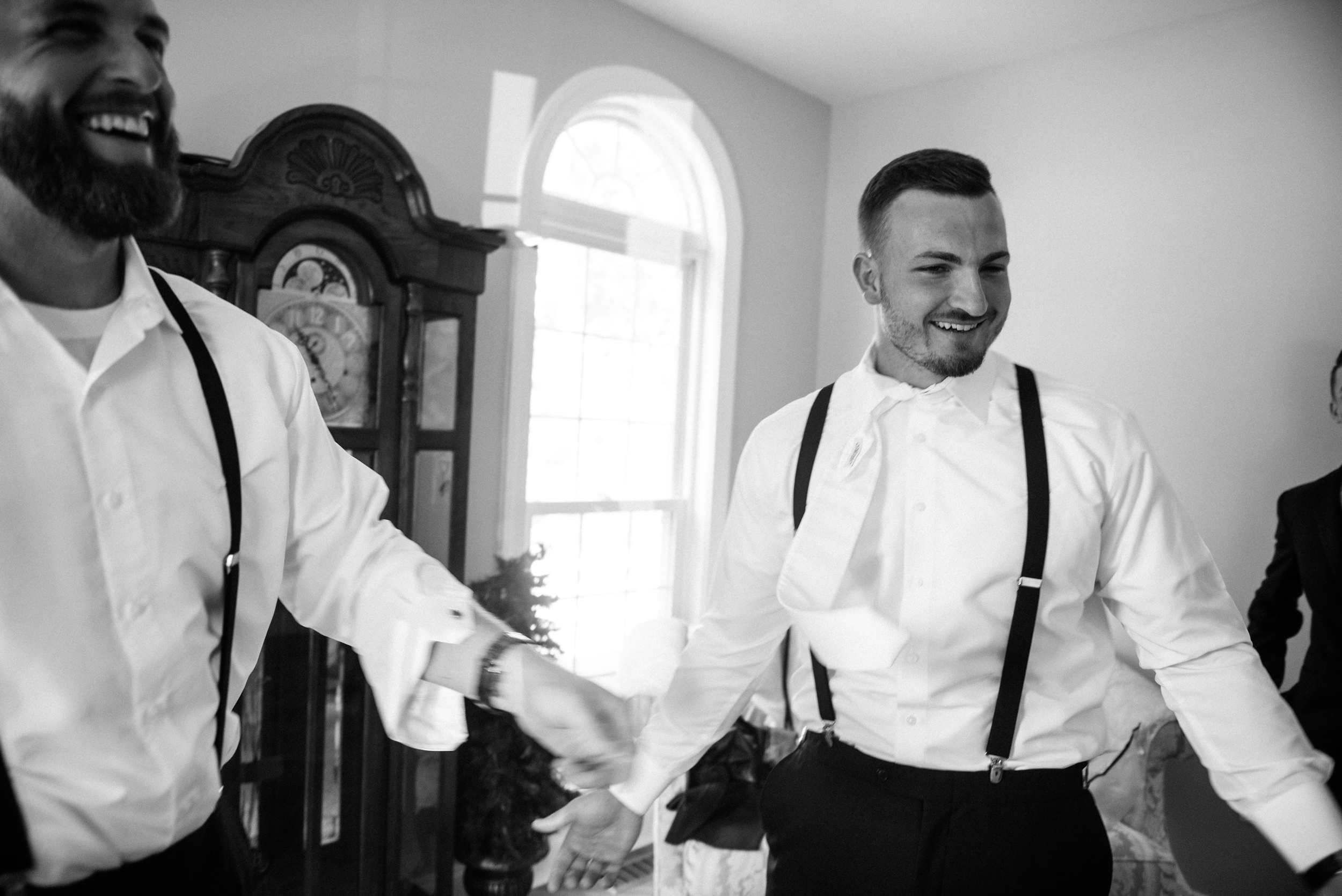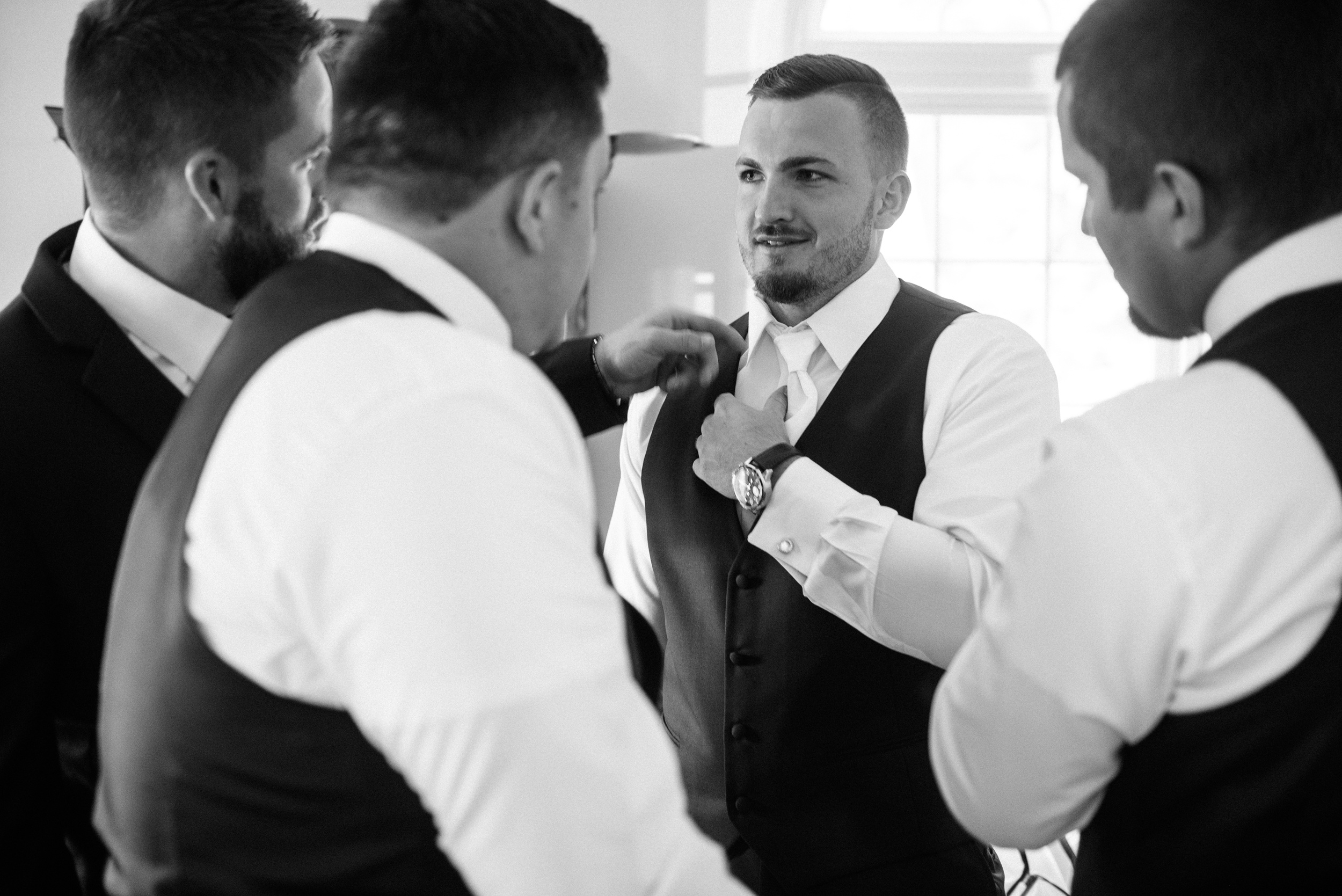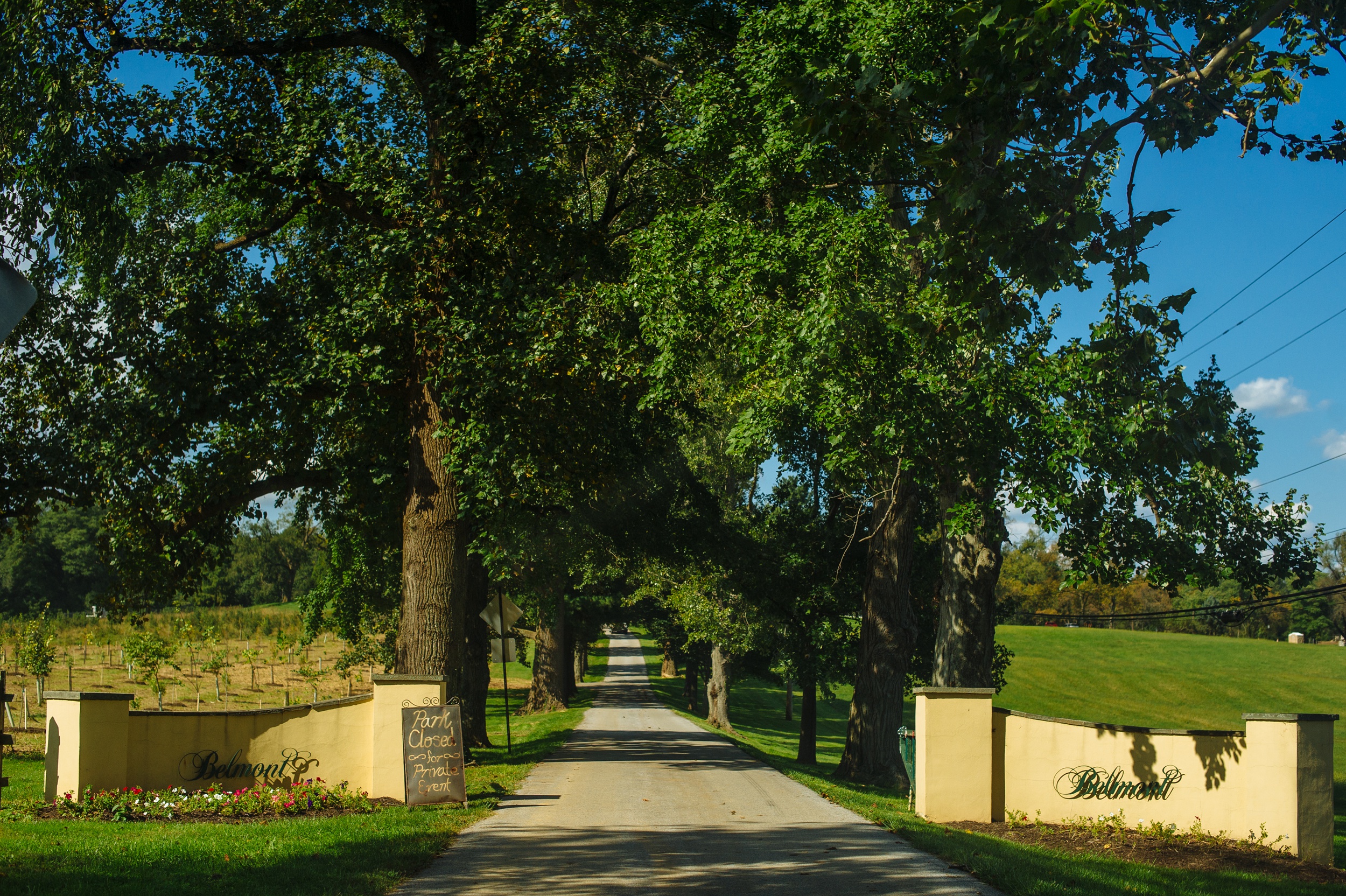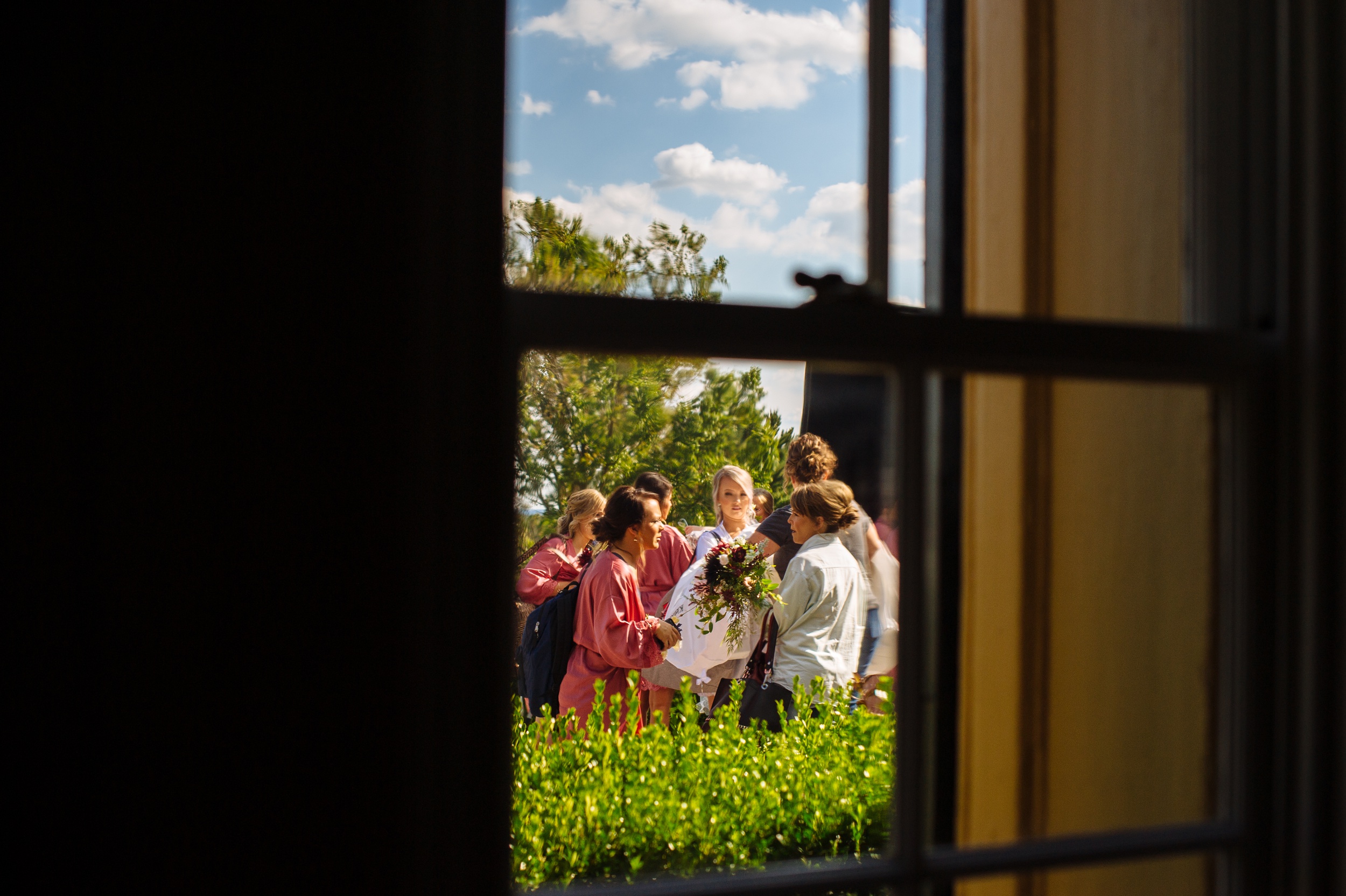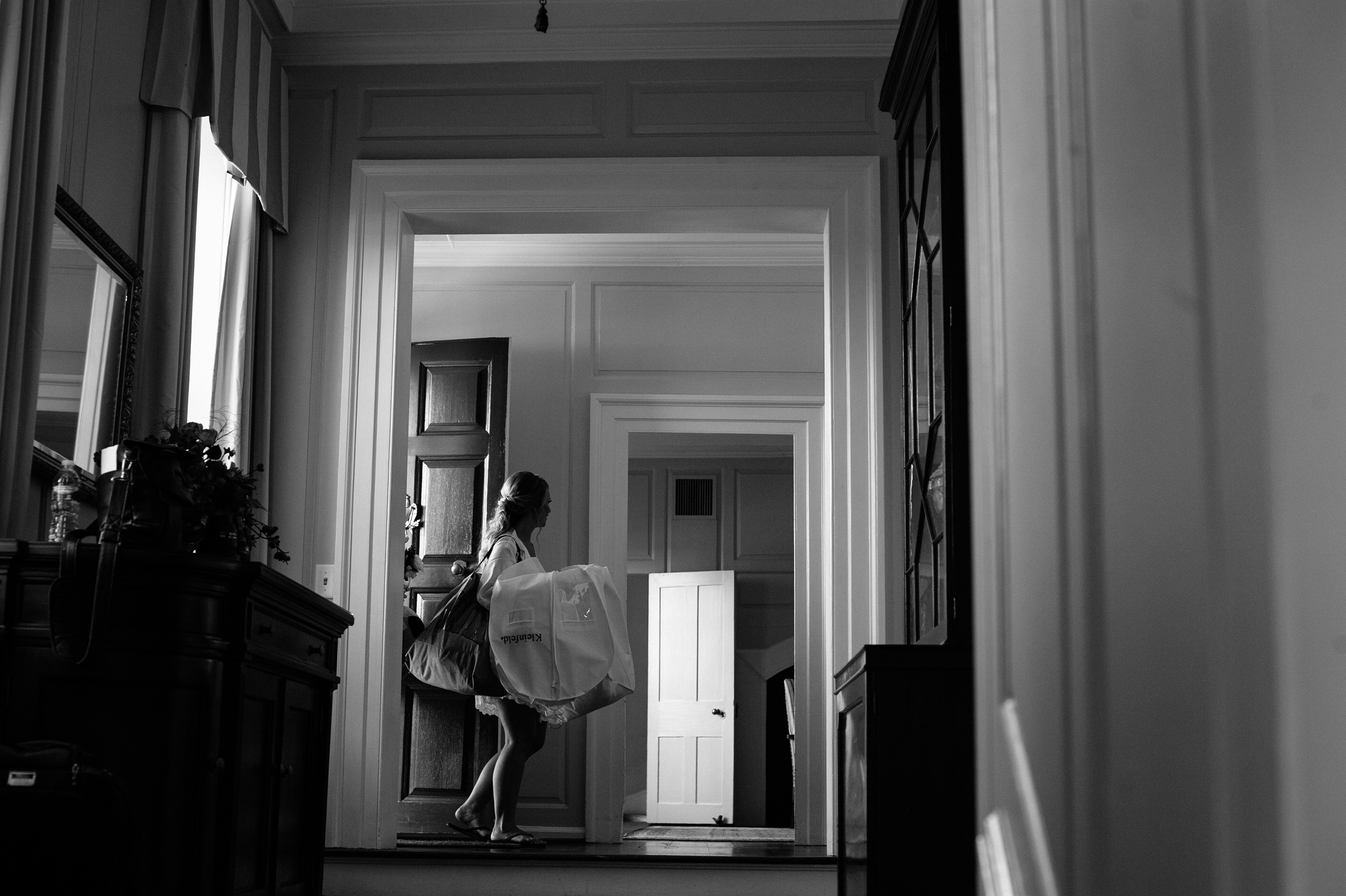 The dressing room at Belmont Manor provided beautiful light for getting ready.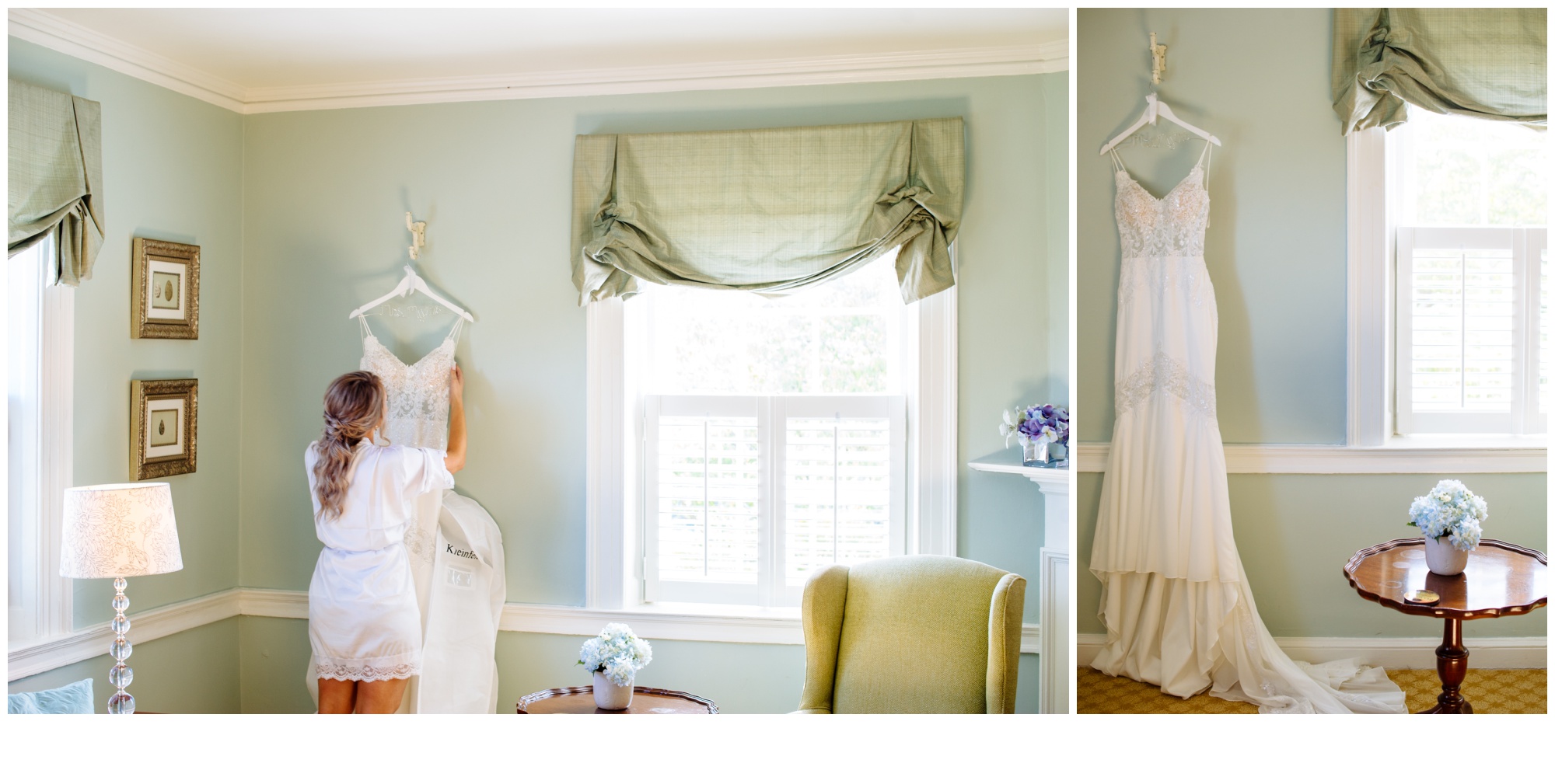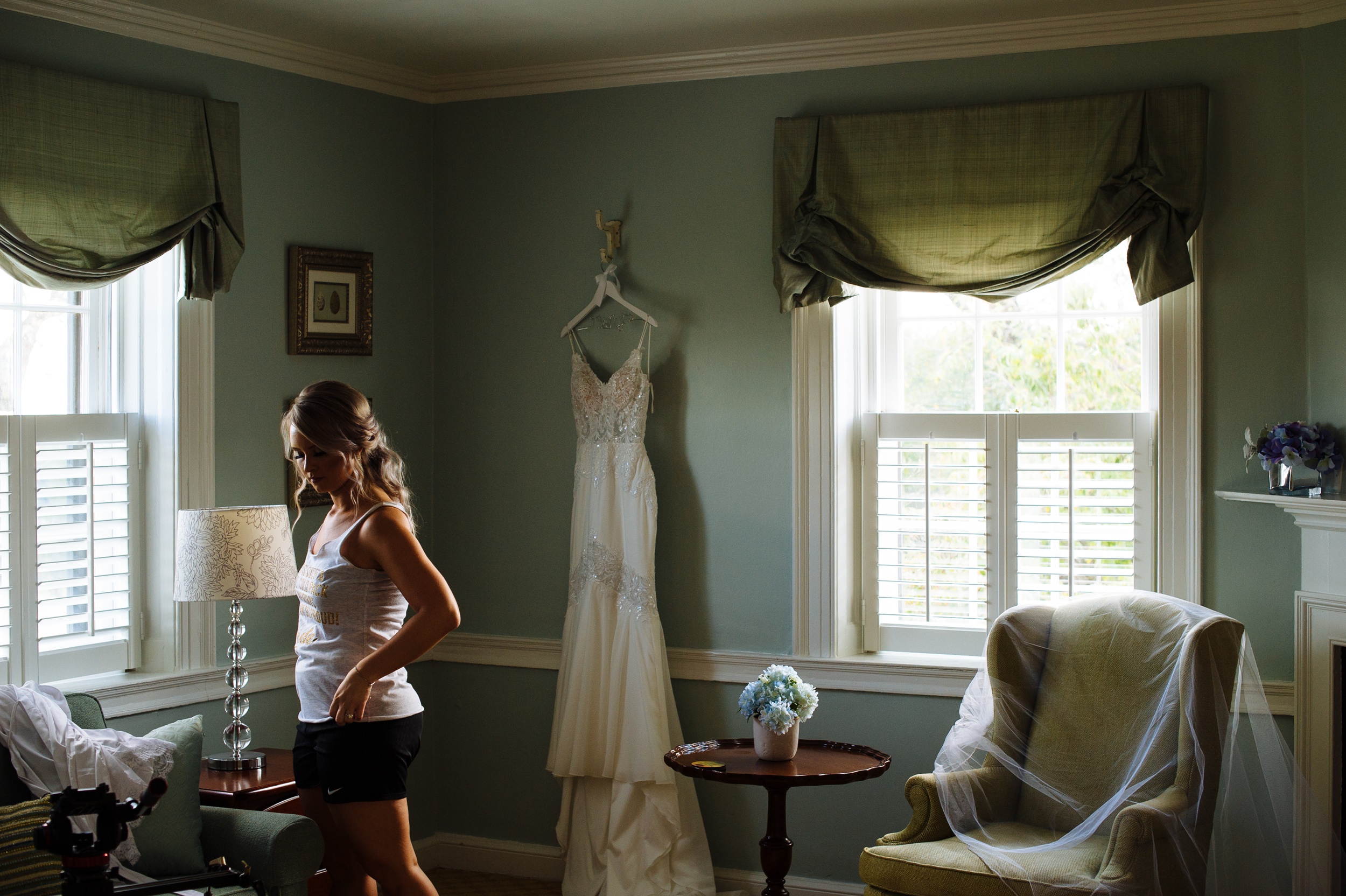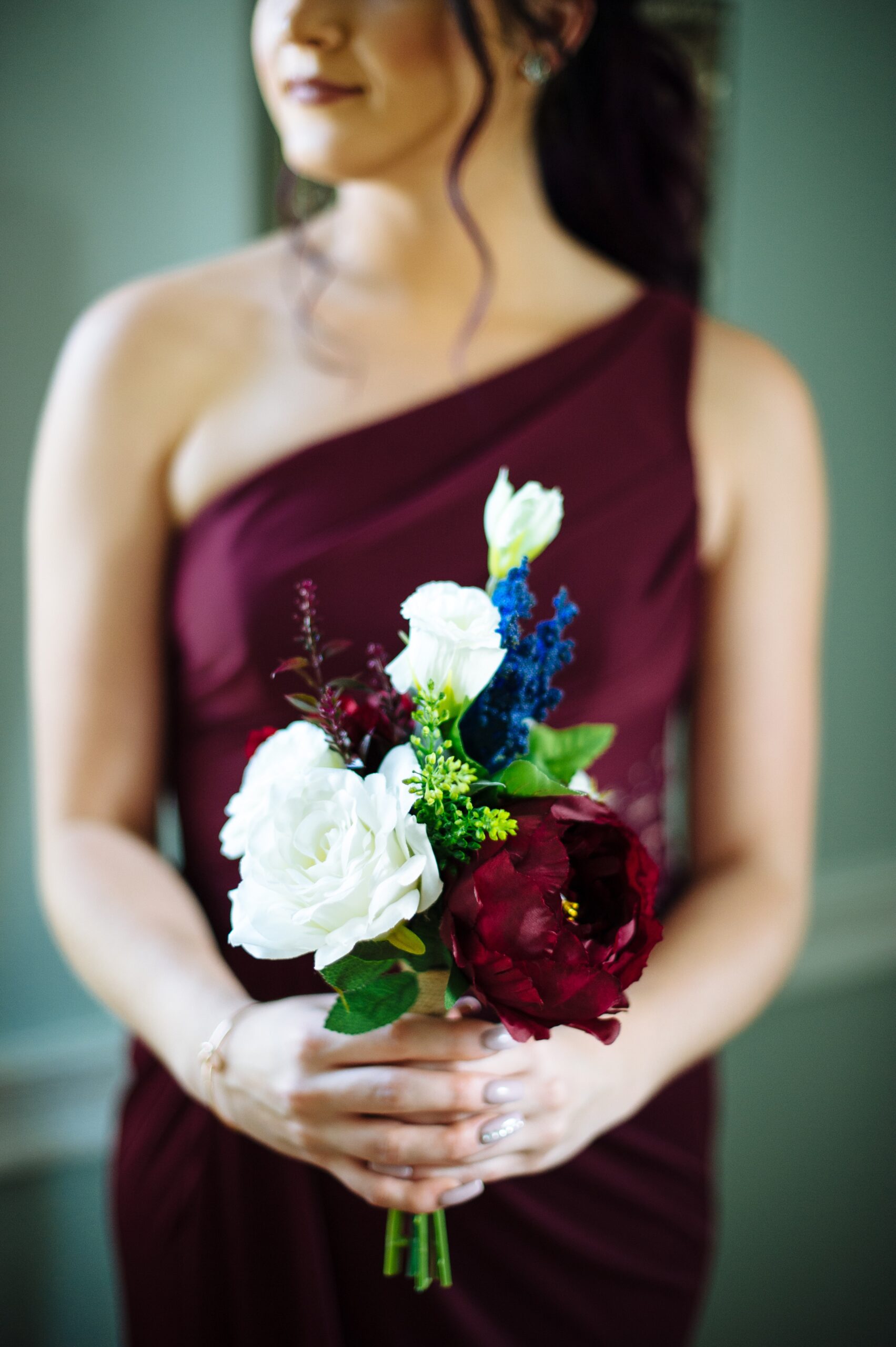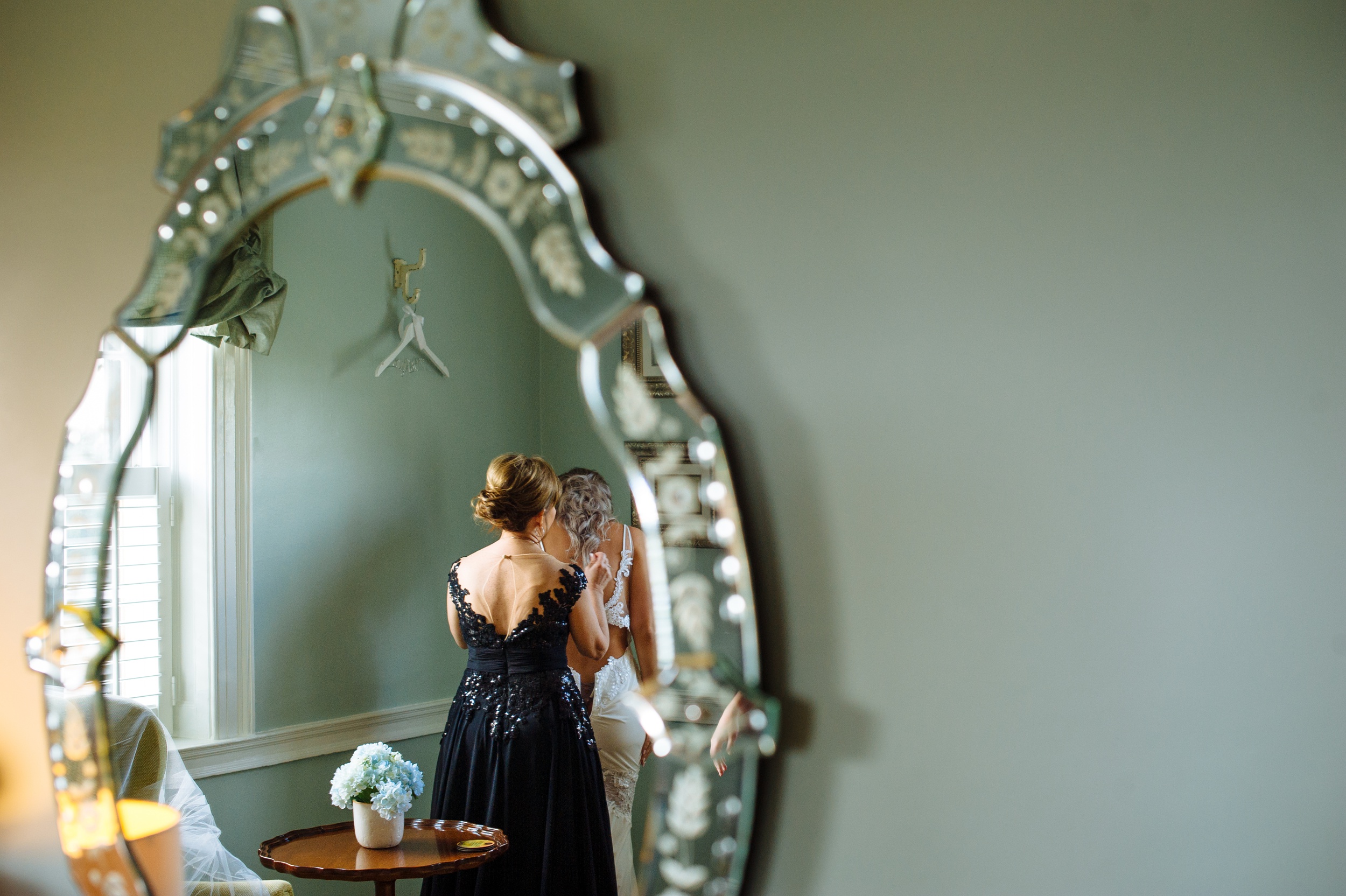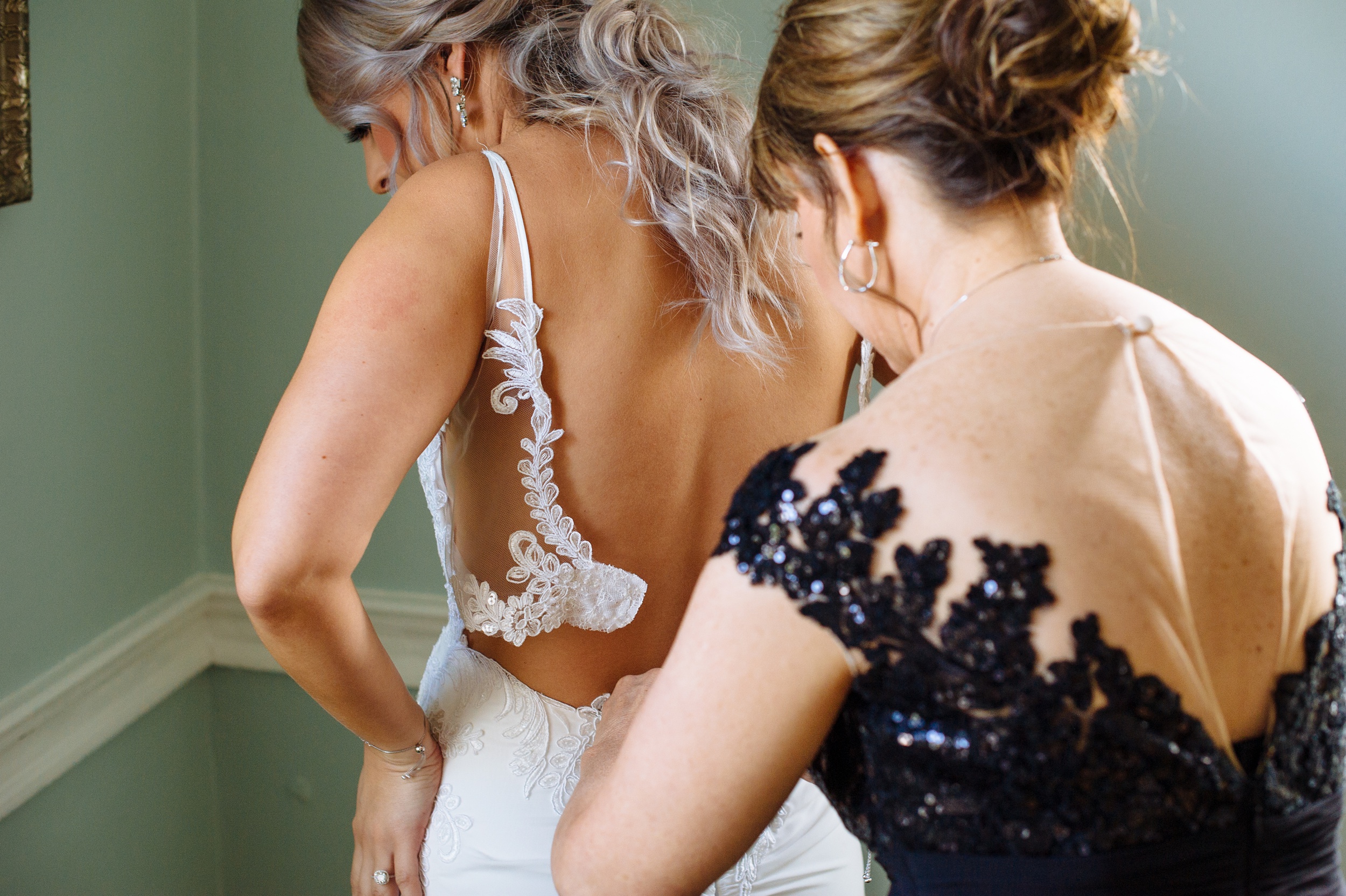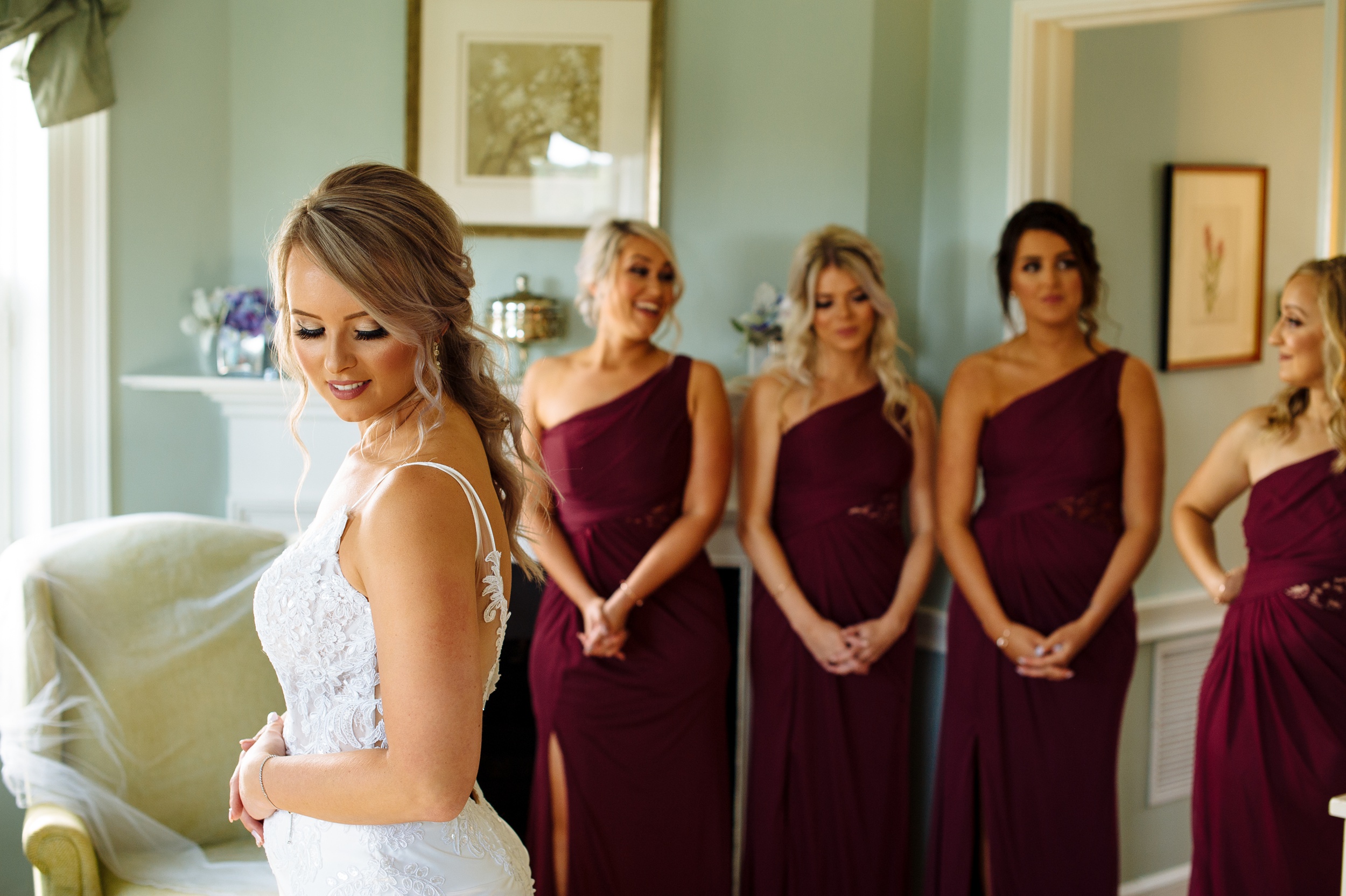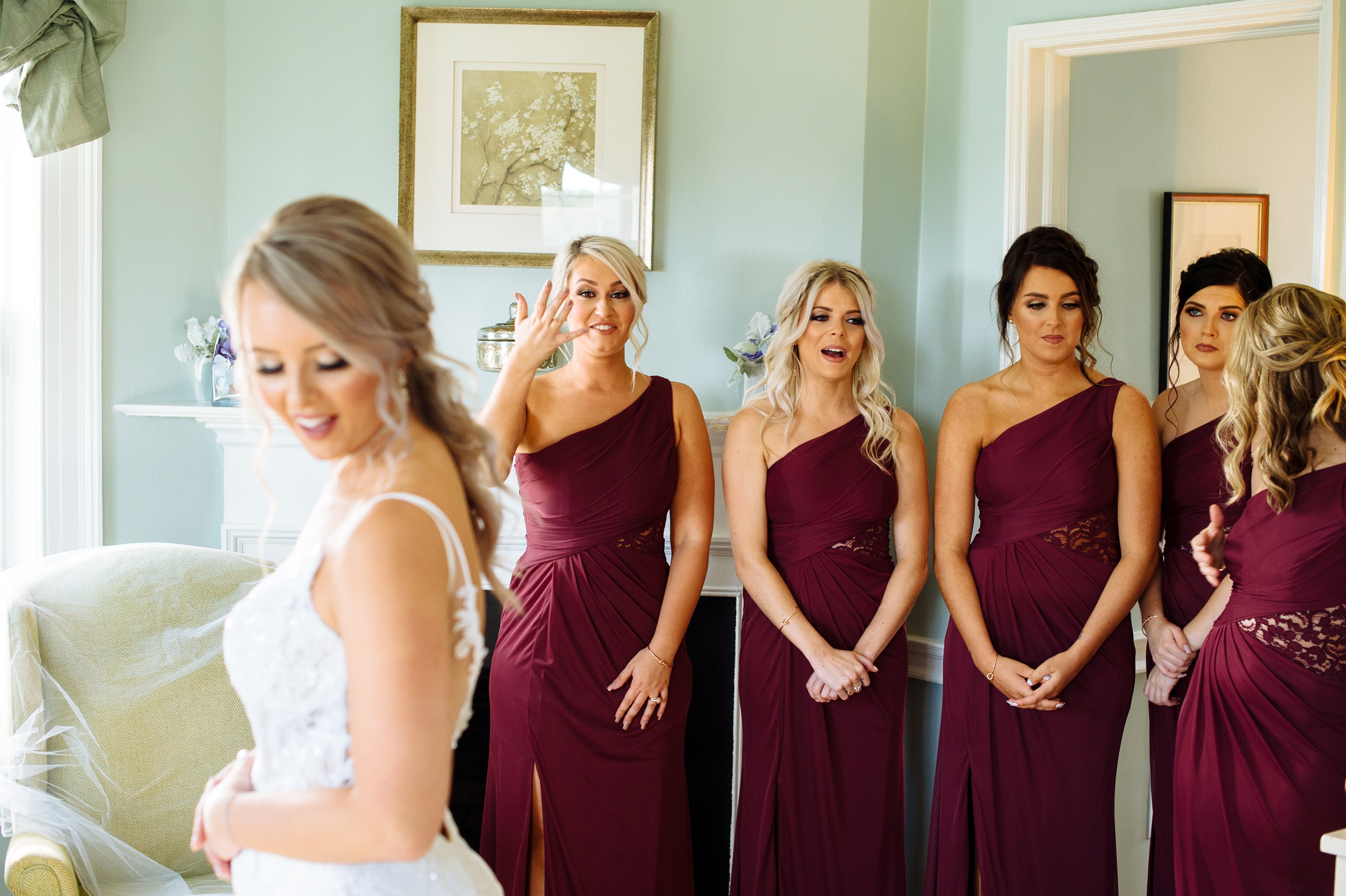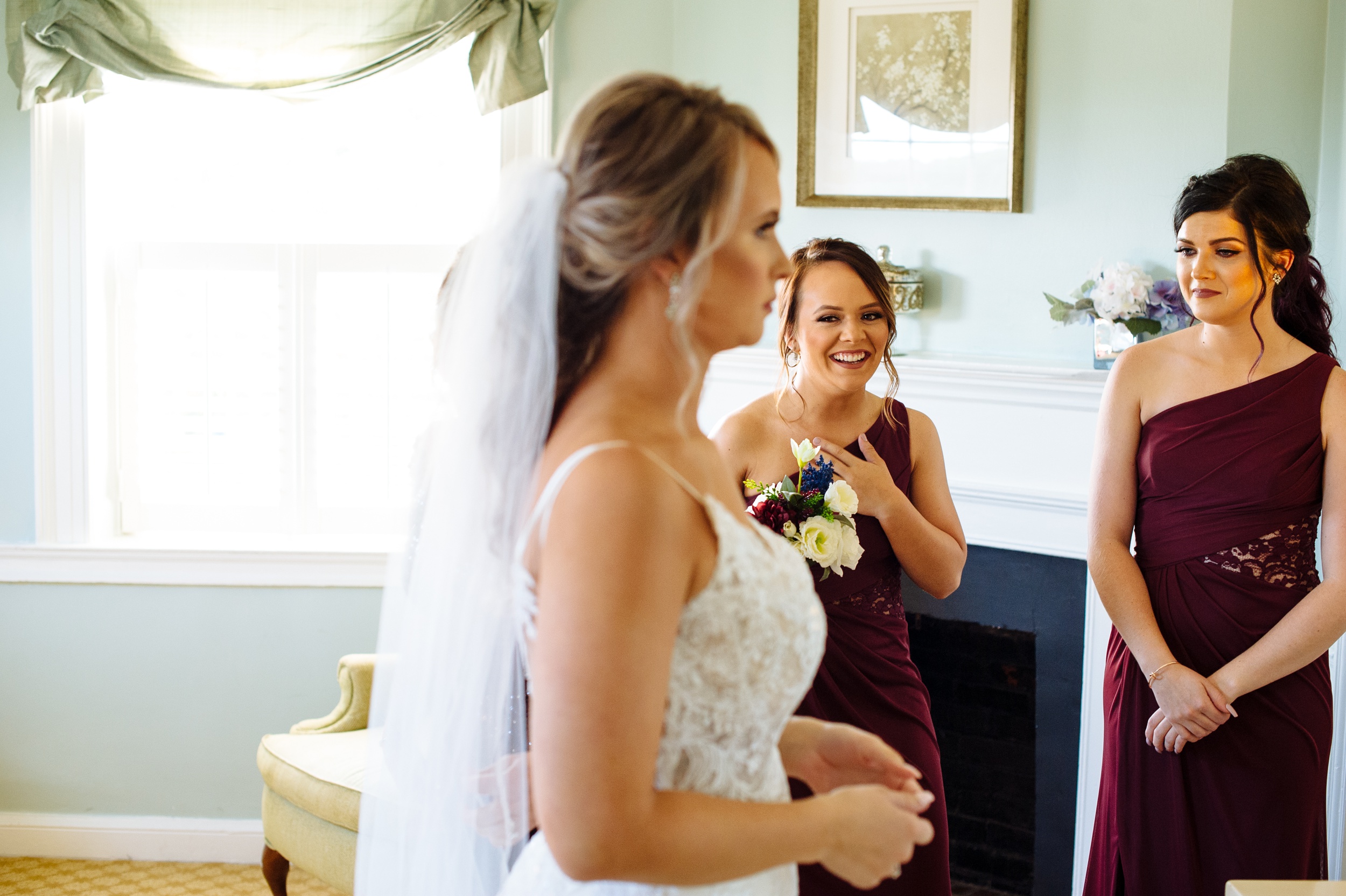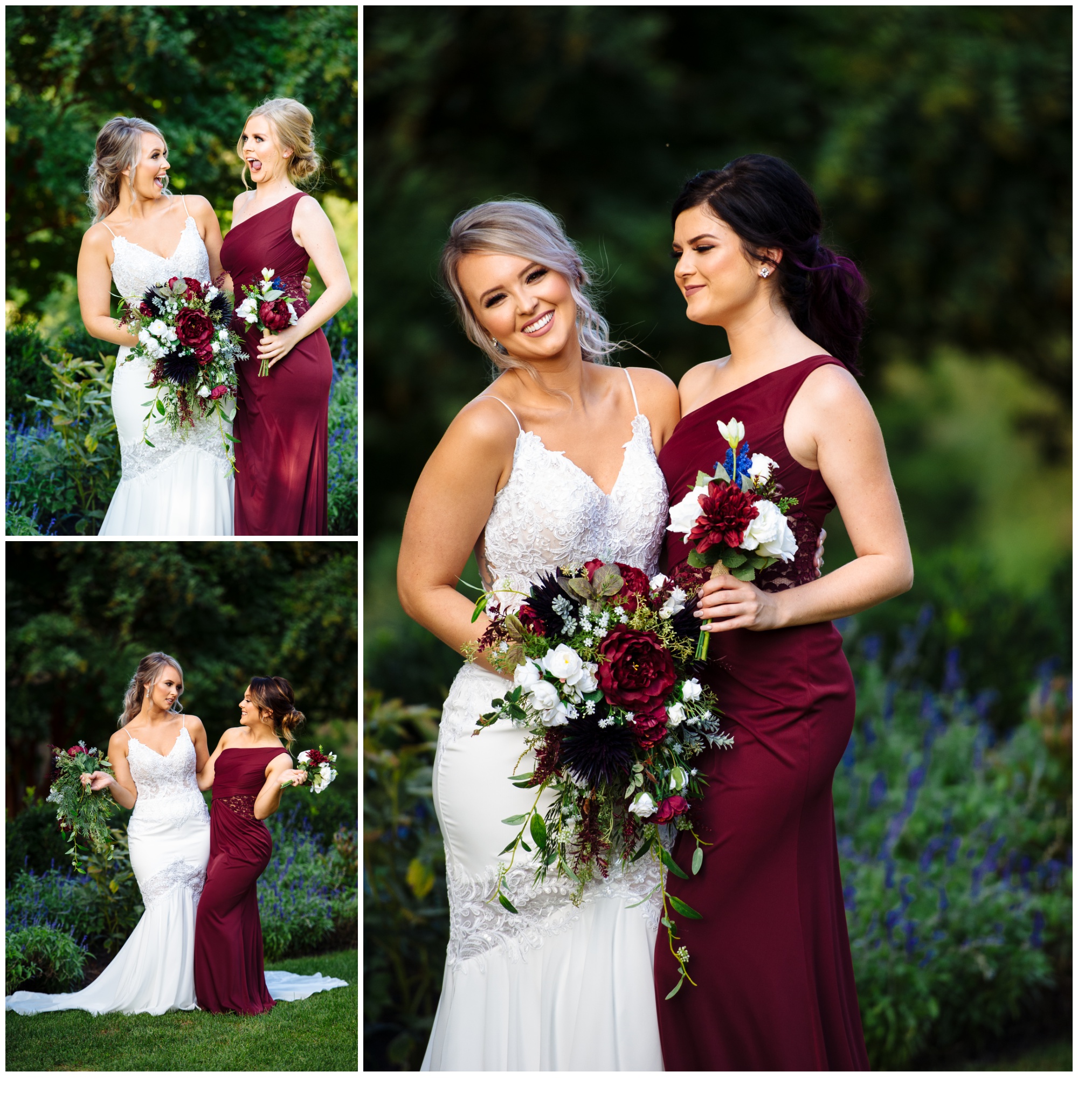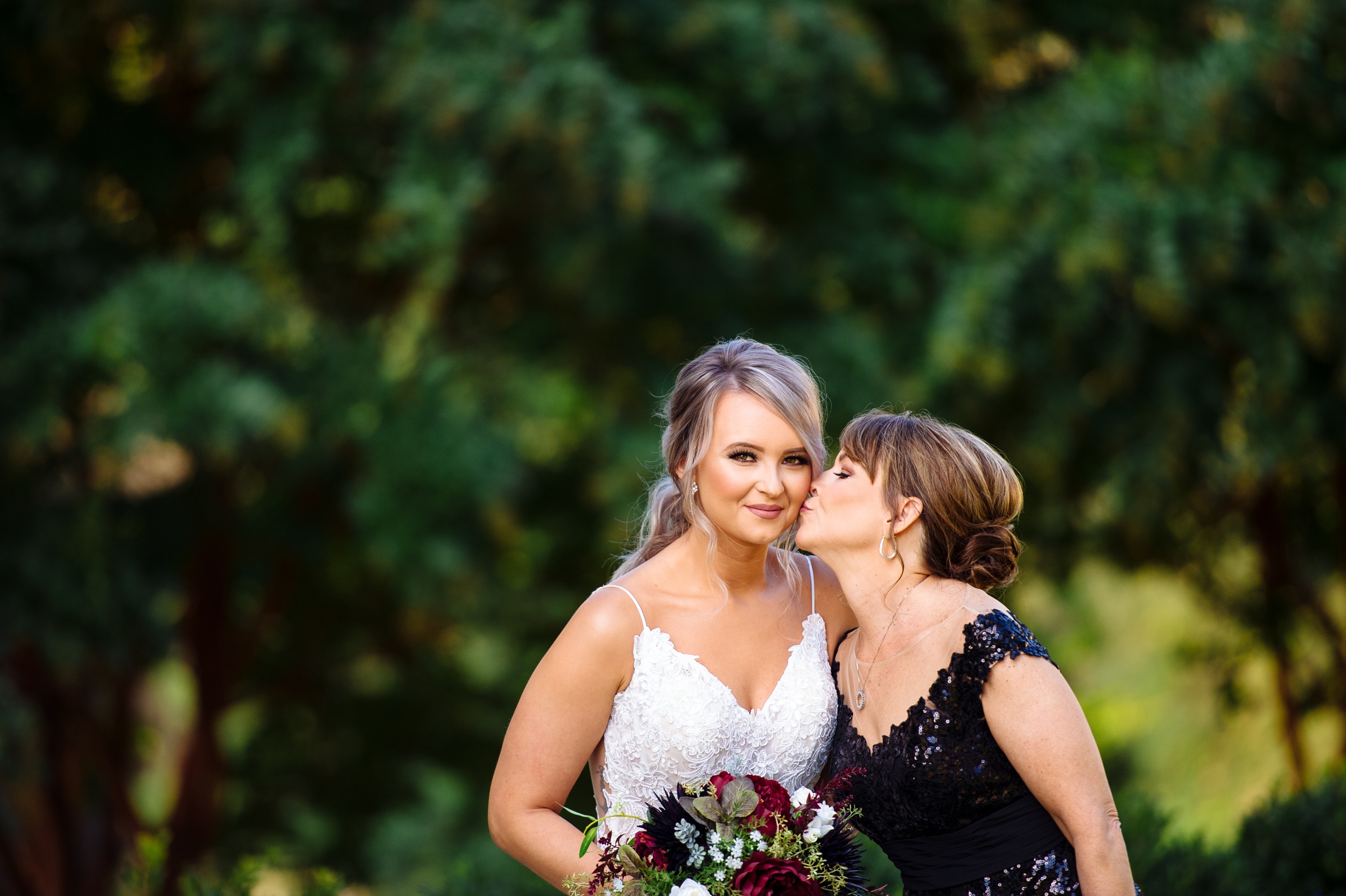 Sydney and Sam had a cool custom Snapchat filter for their guests to use.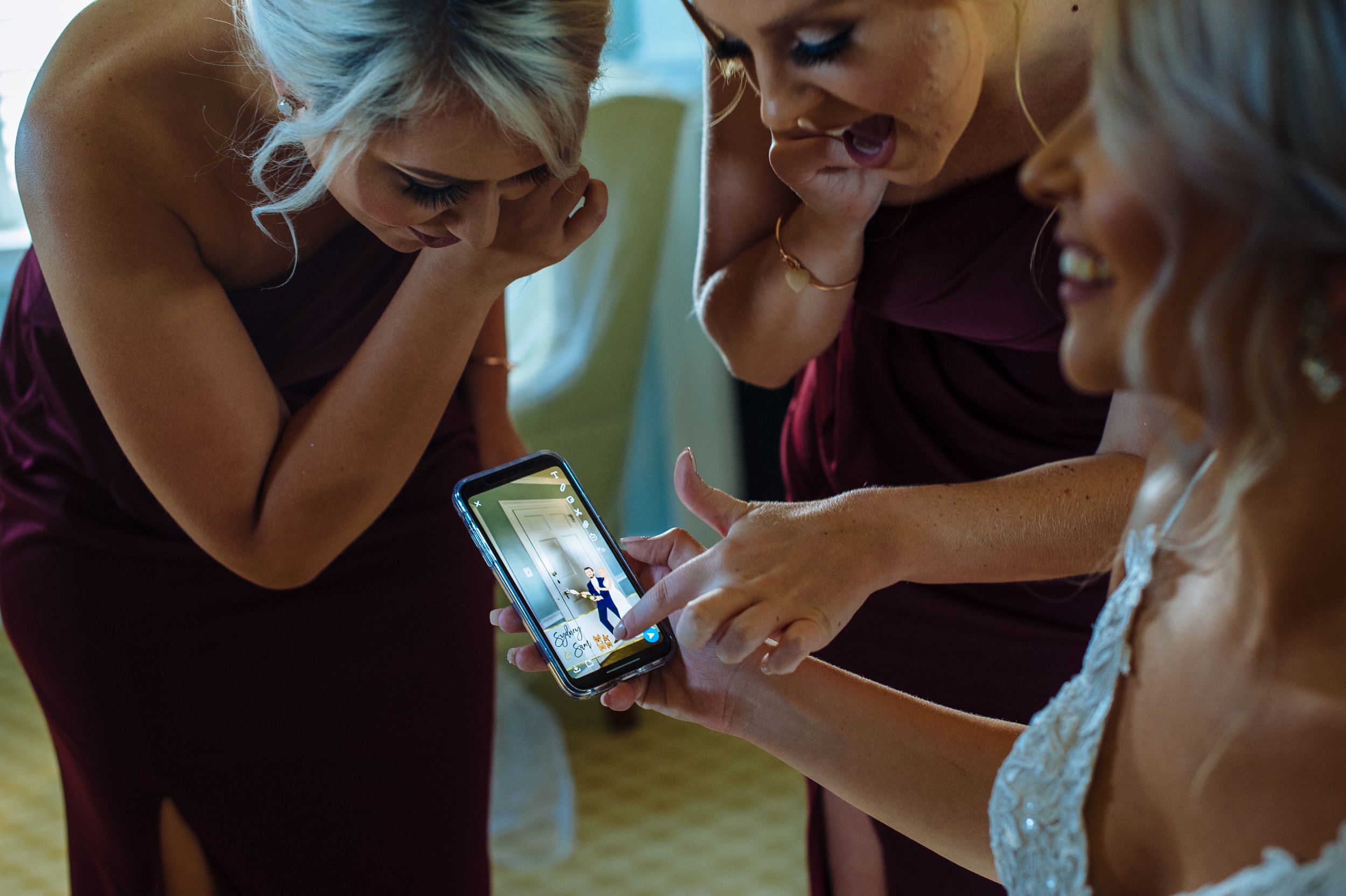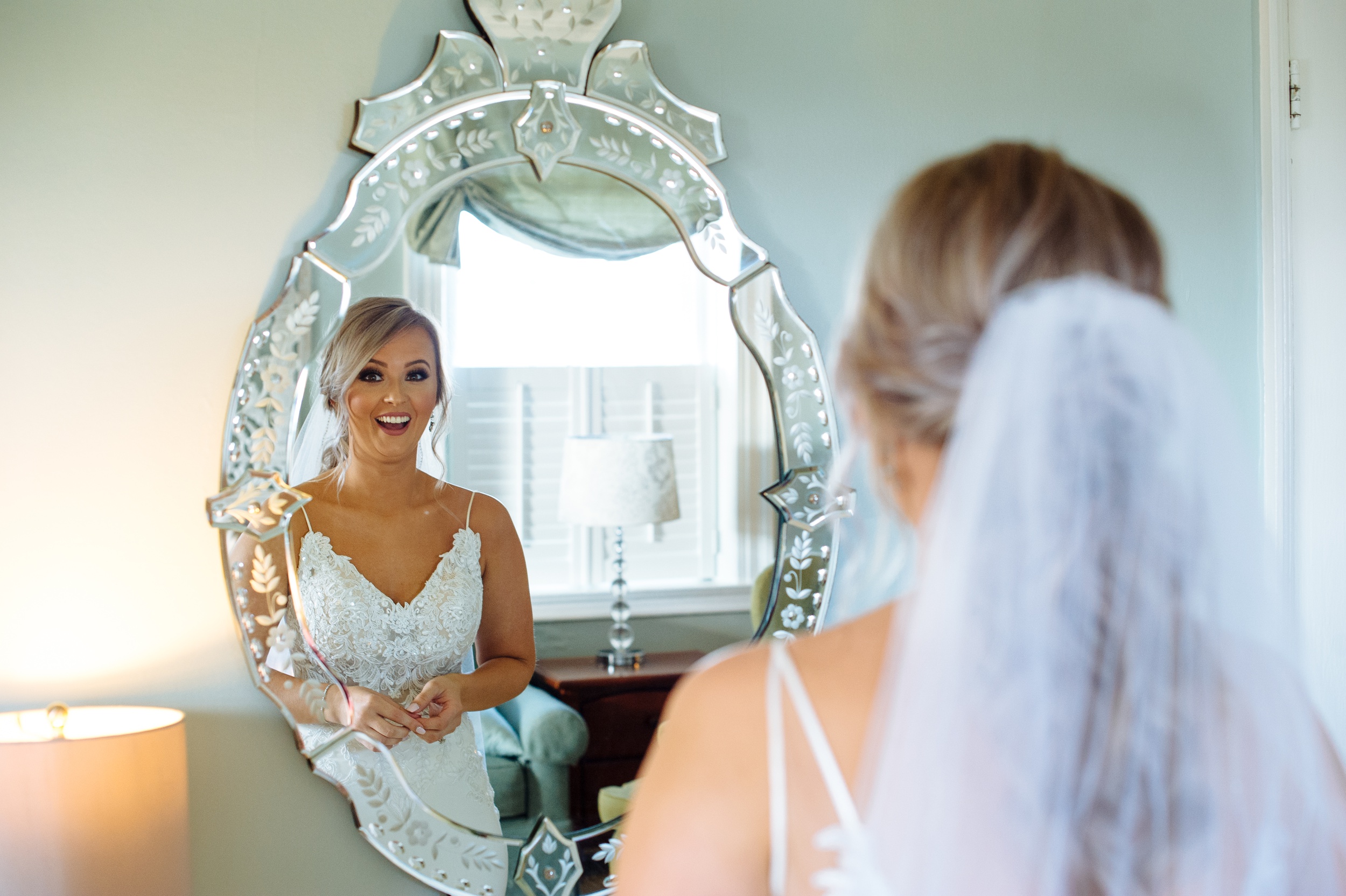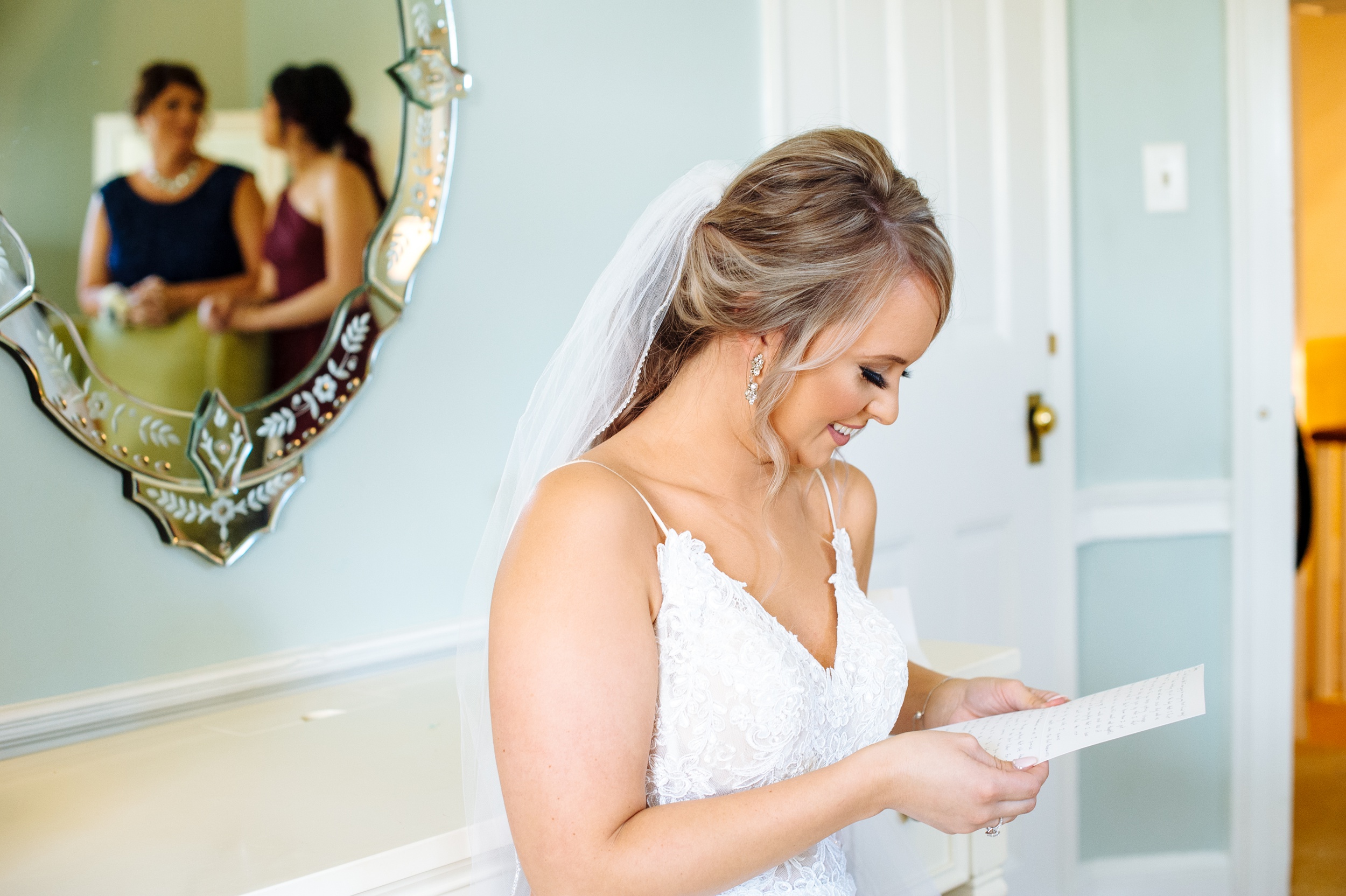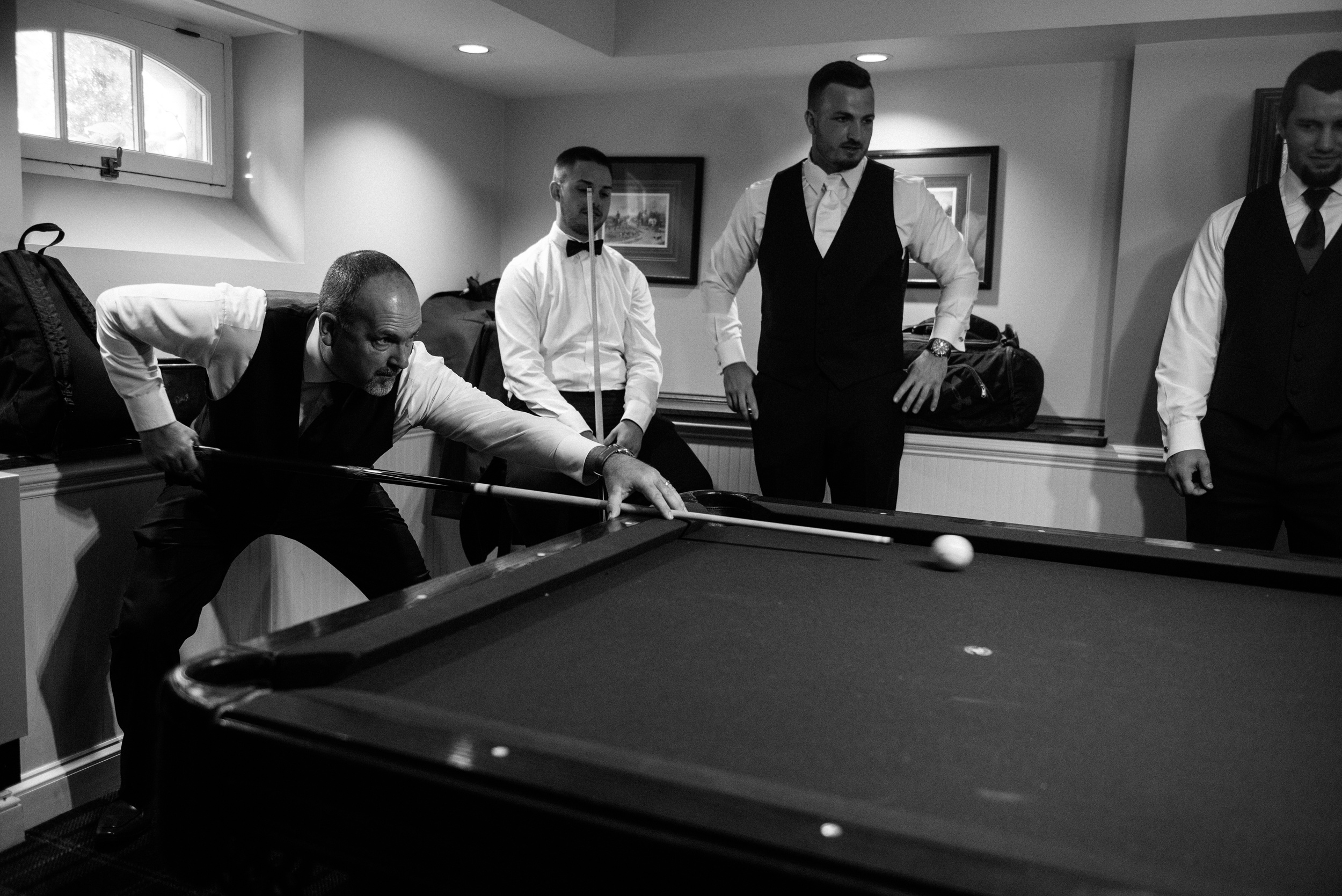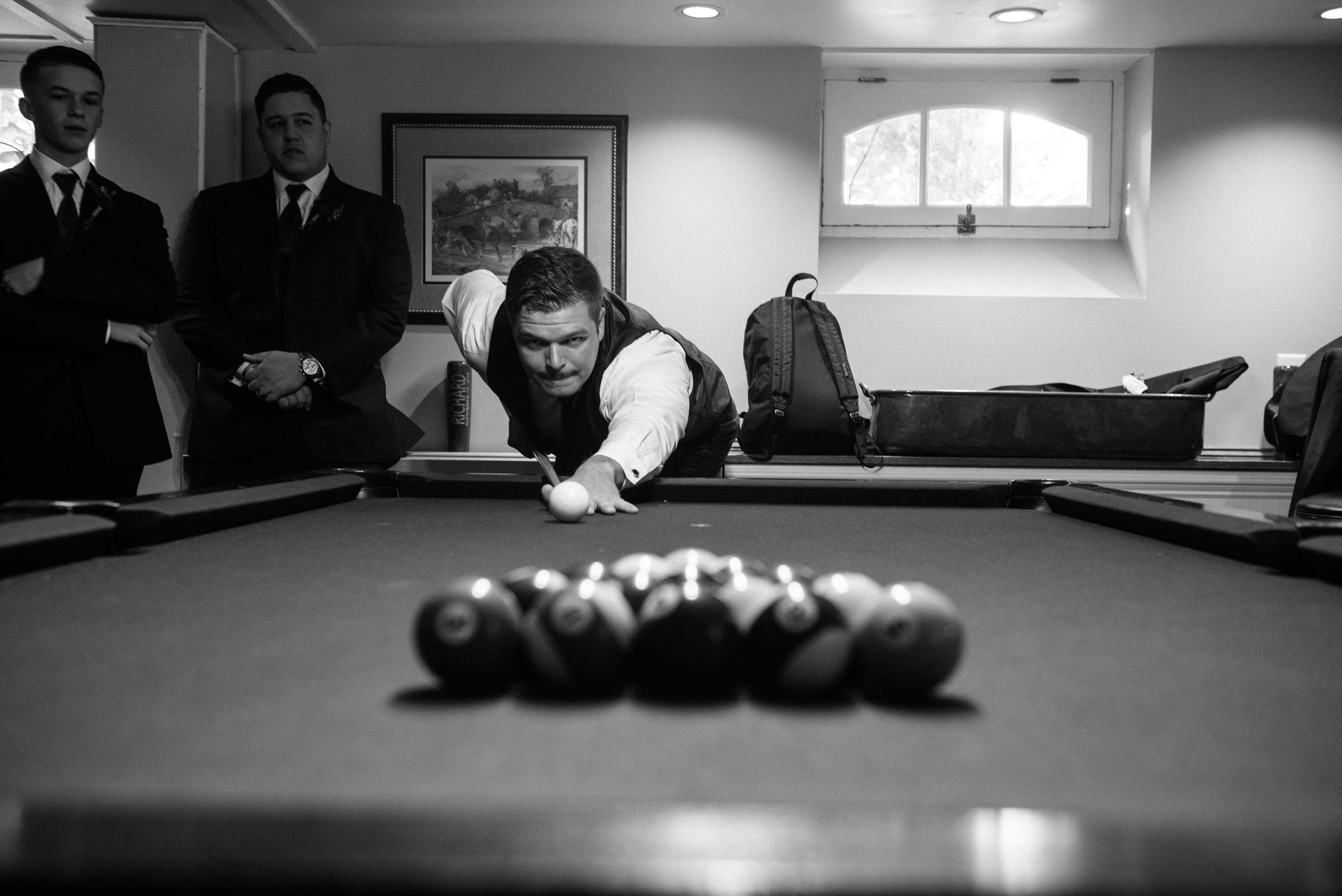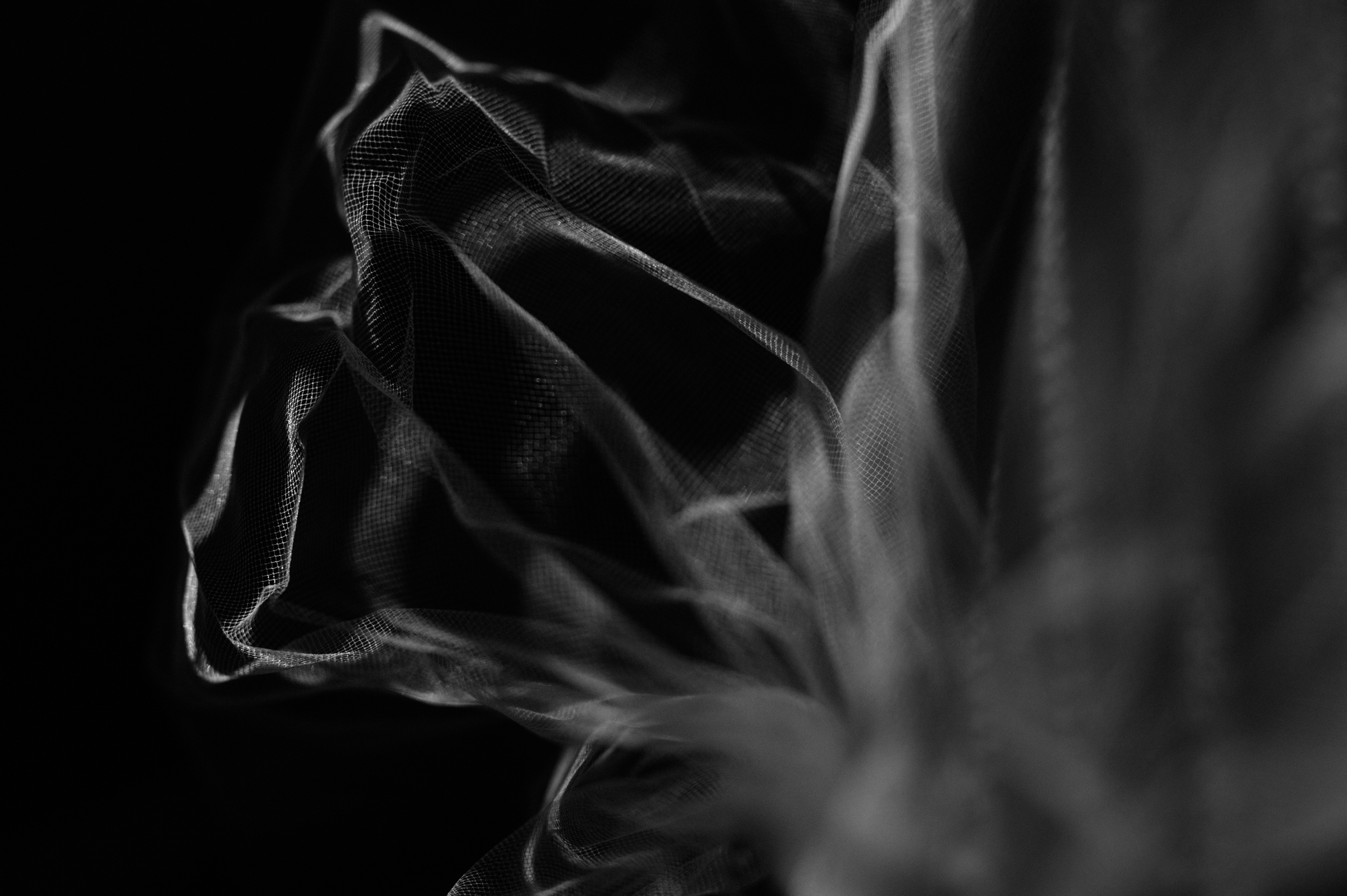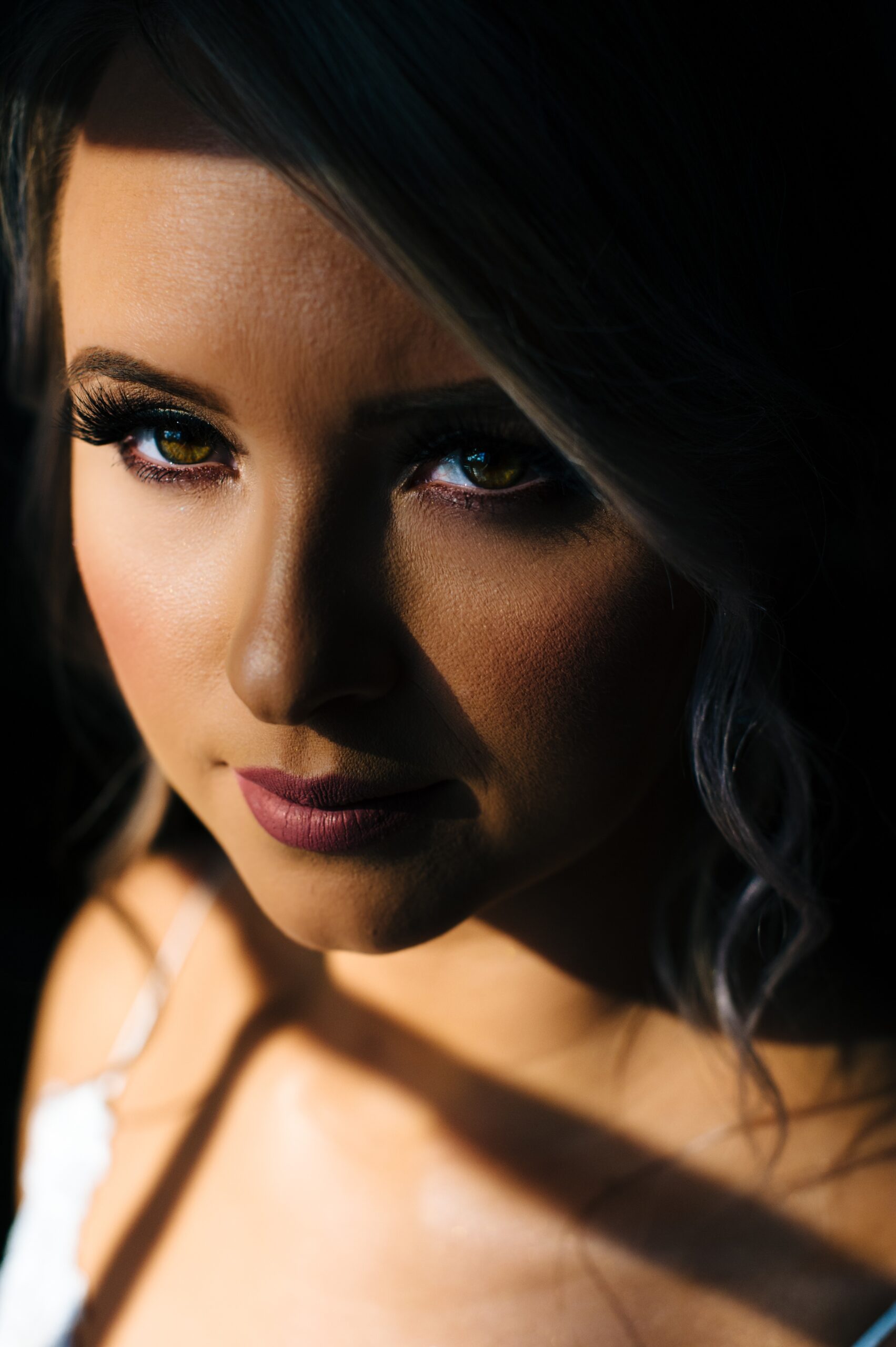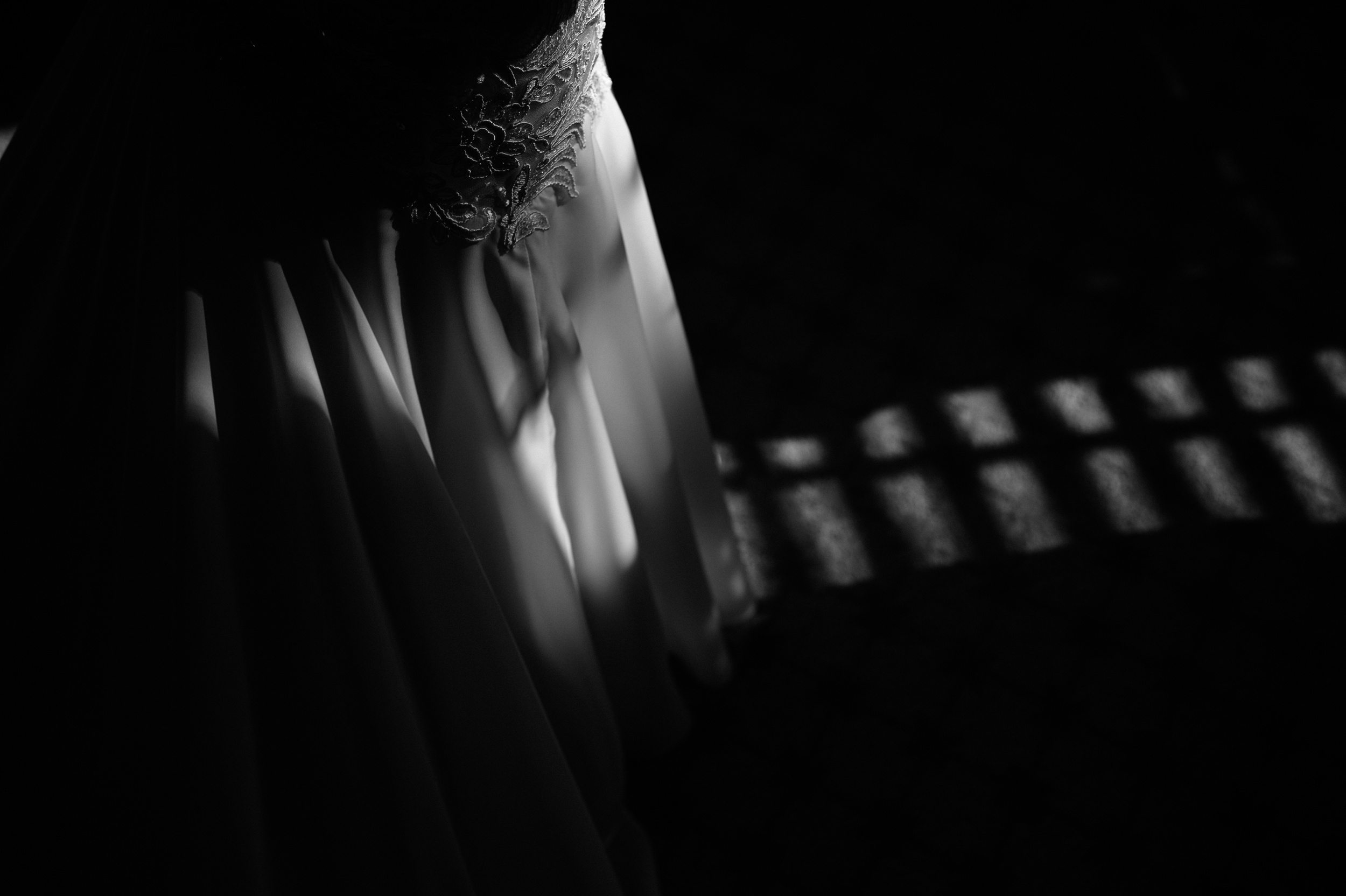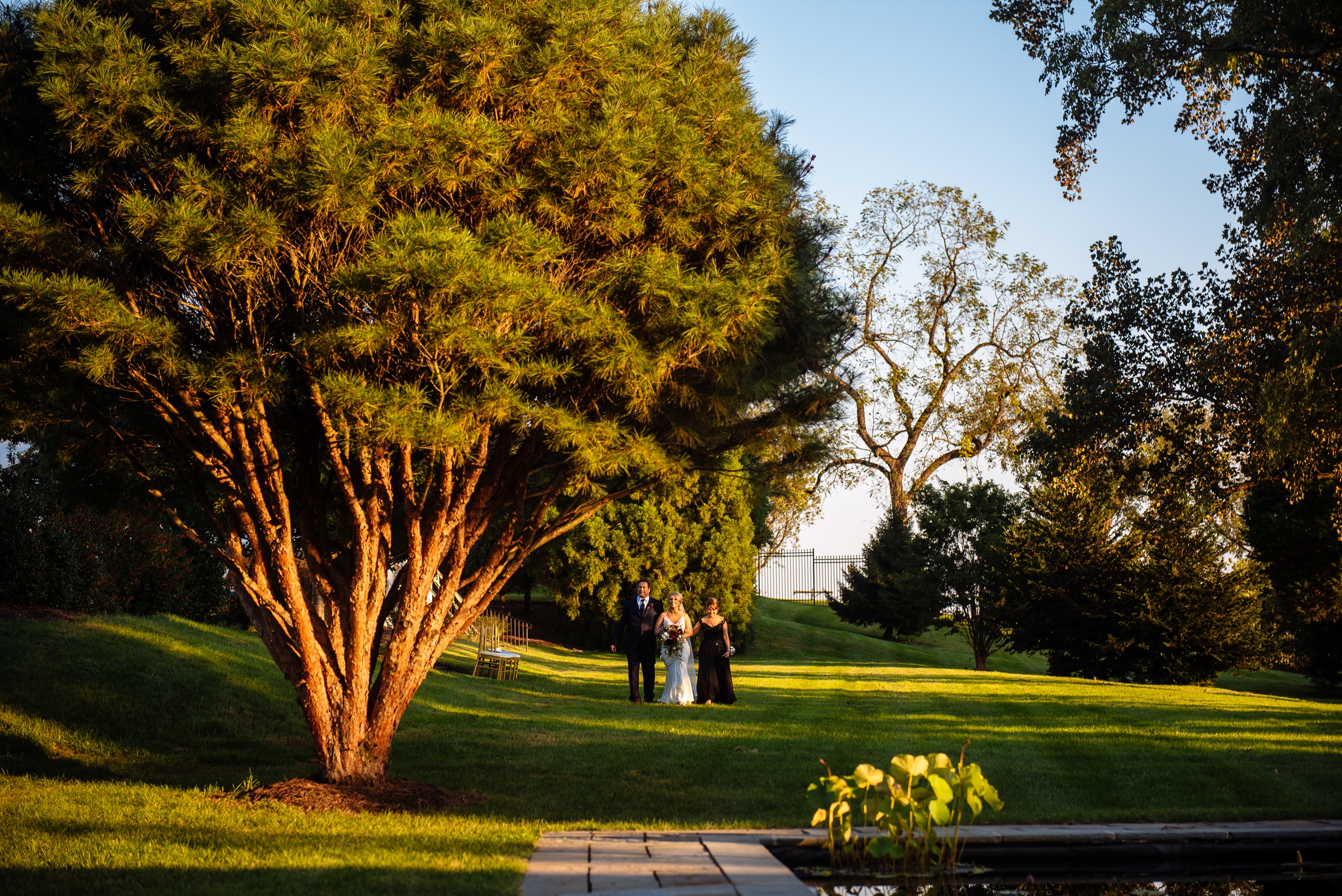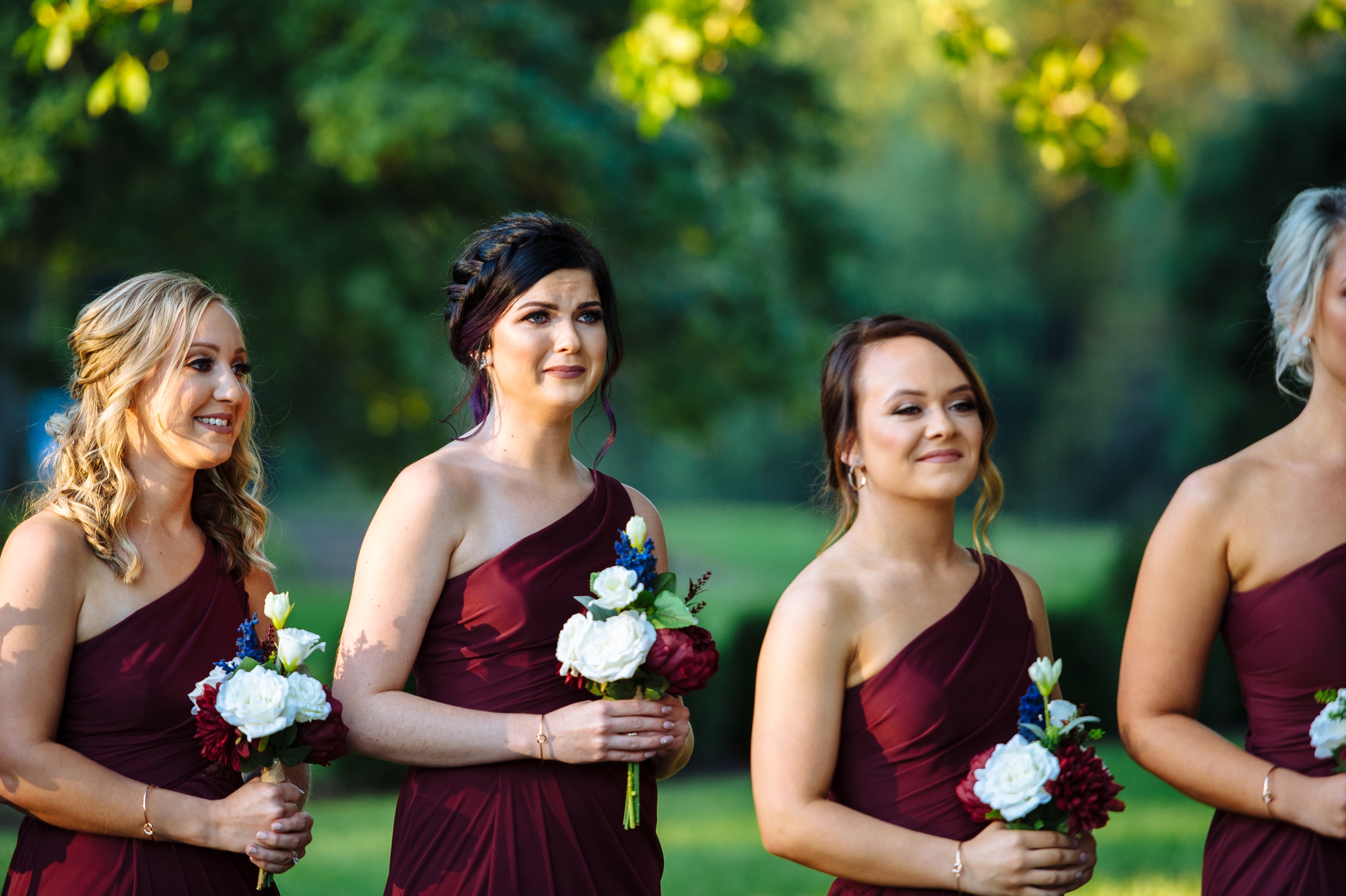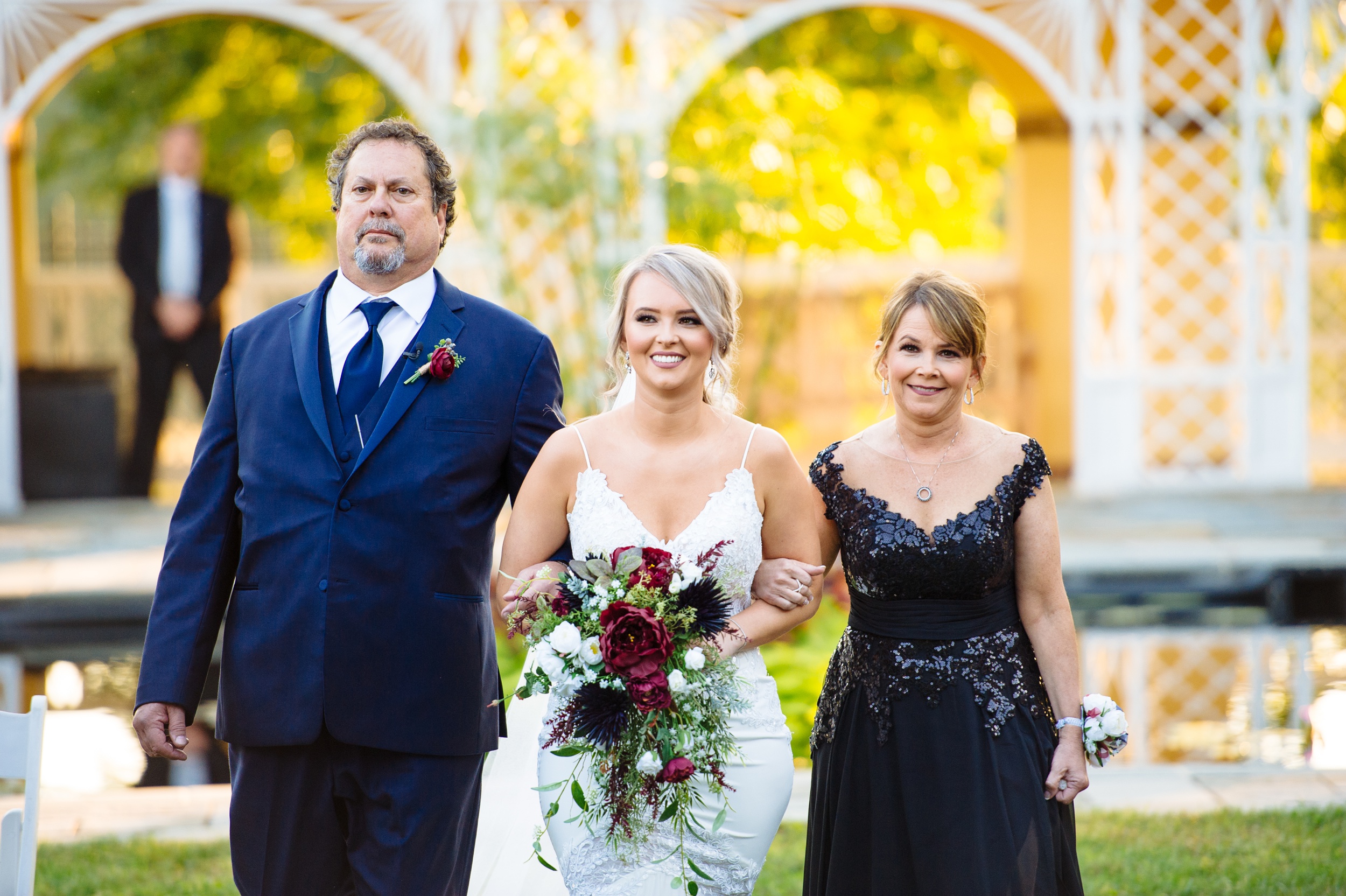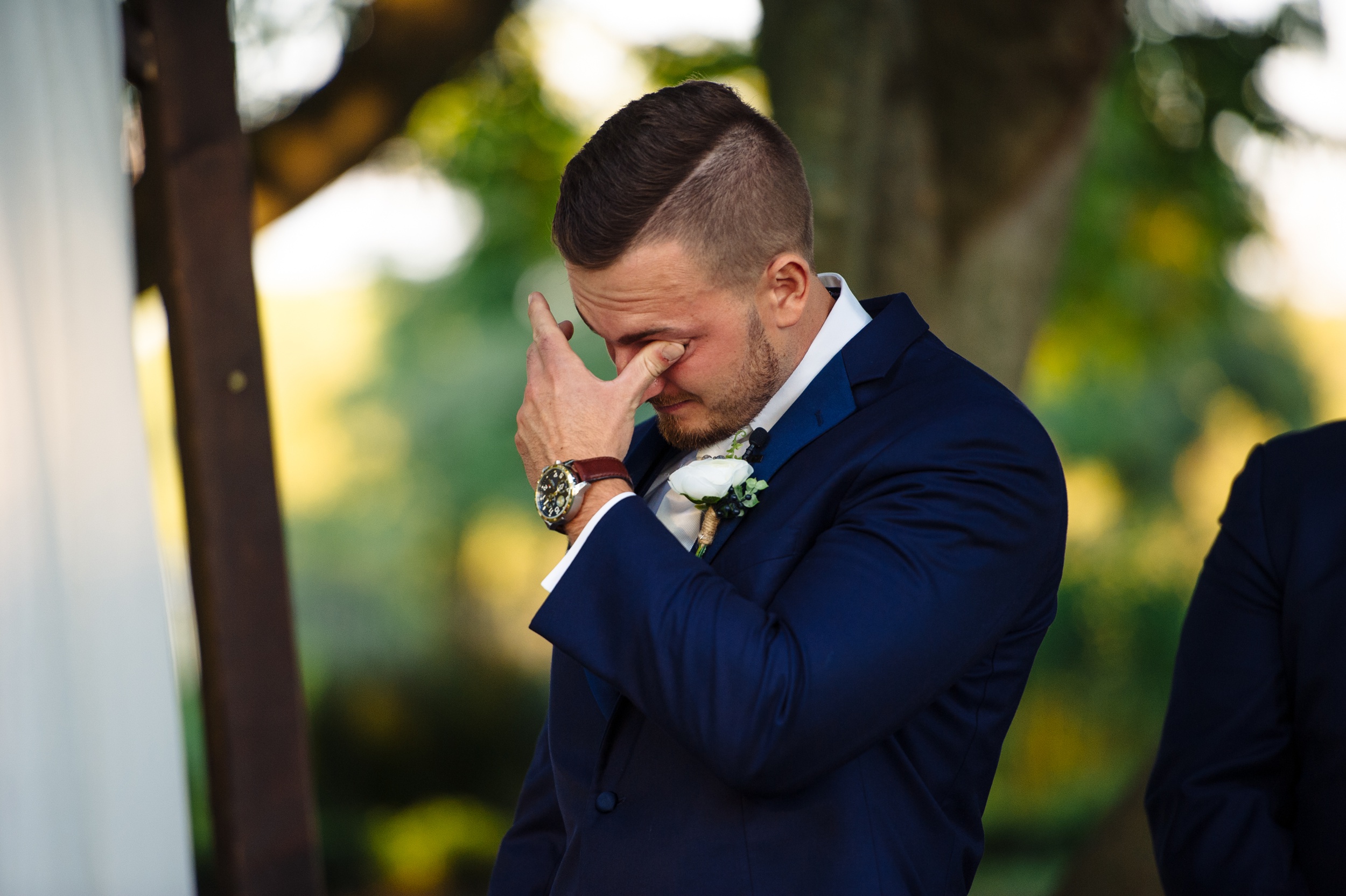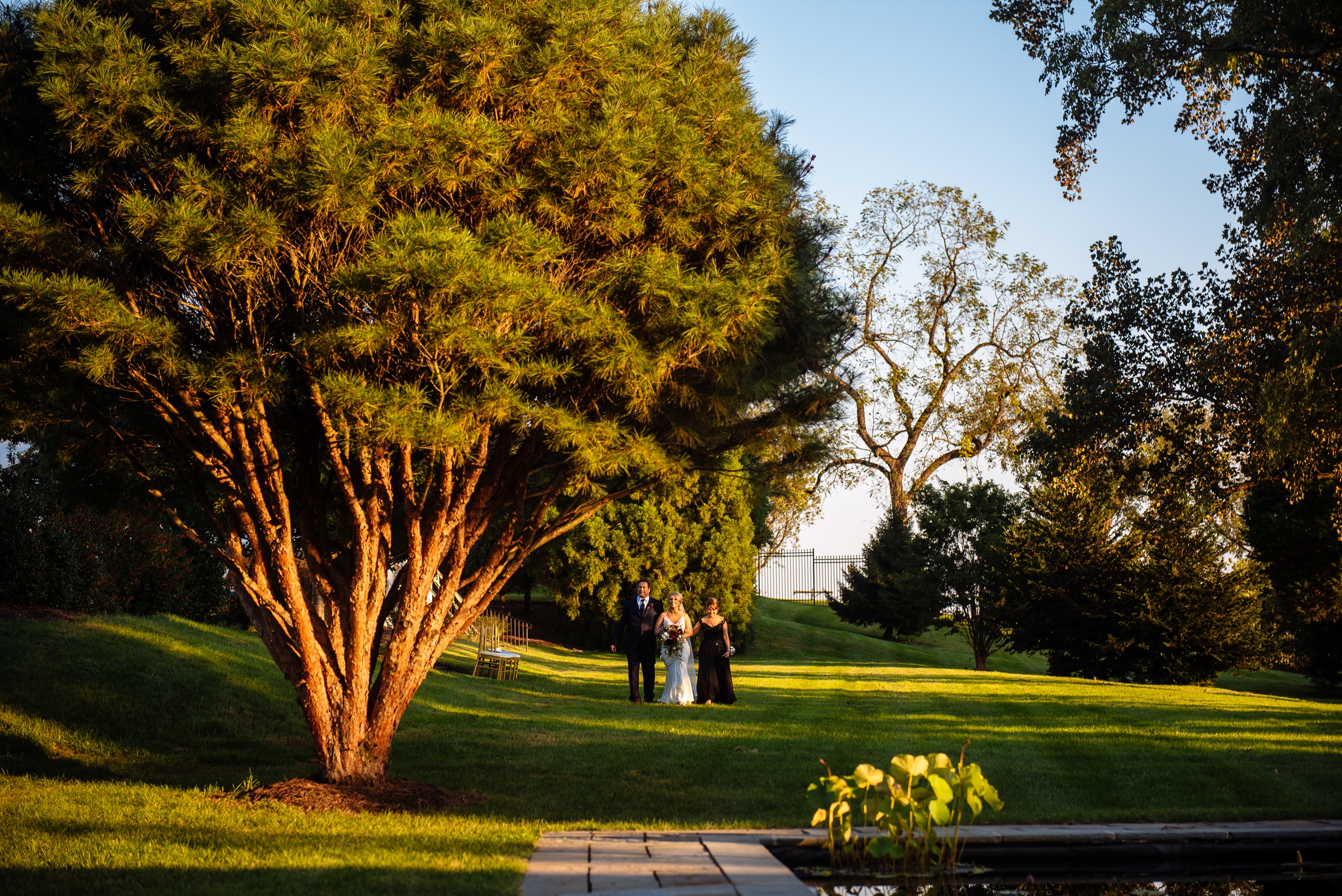 And so starts the ruse of the best man forgetting the rings…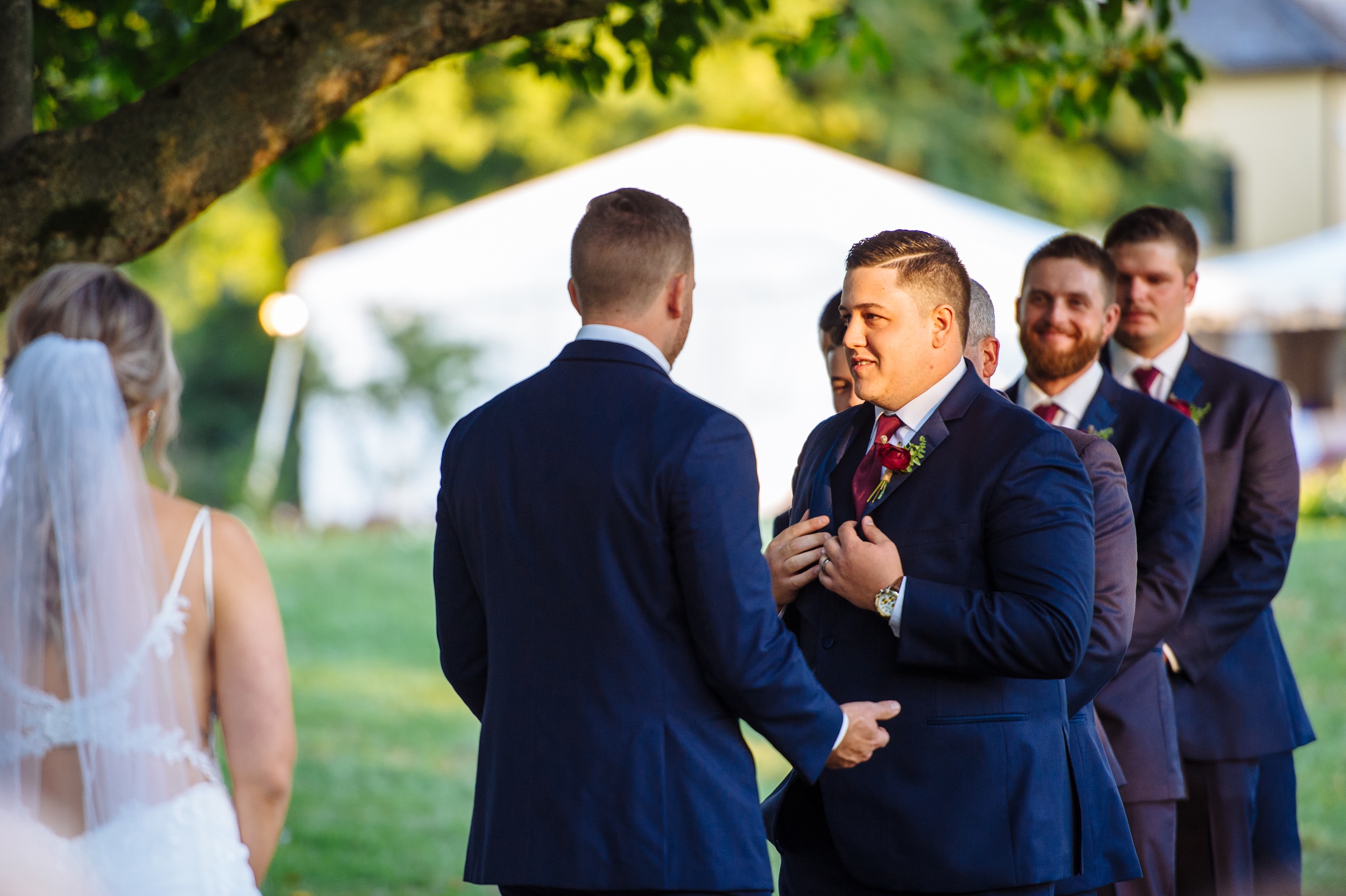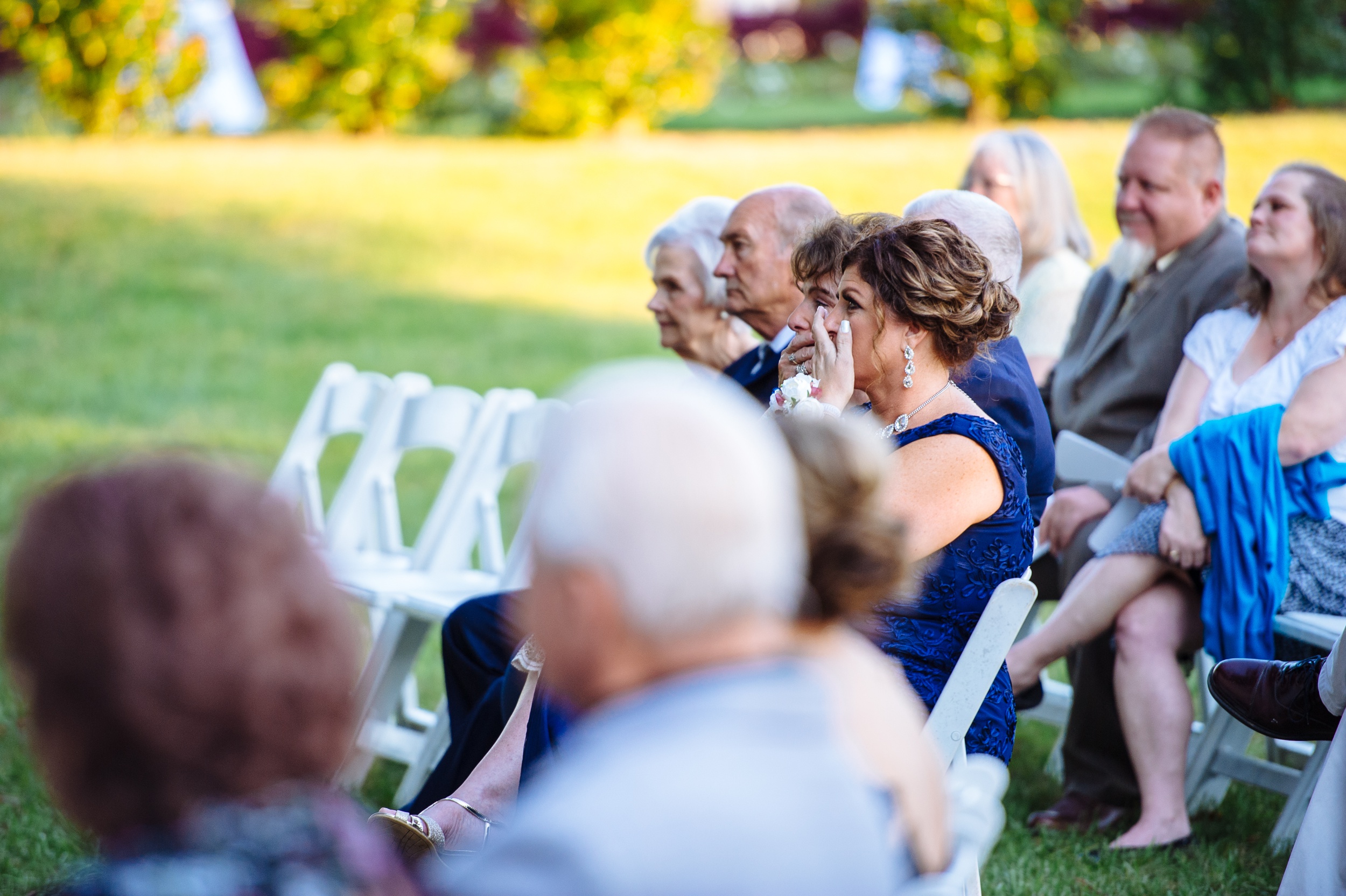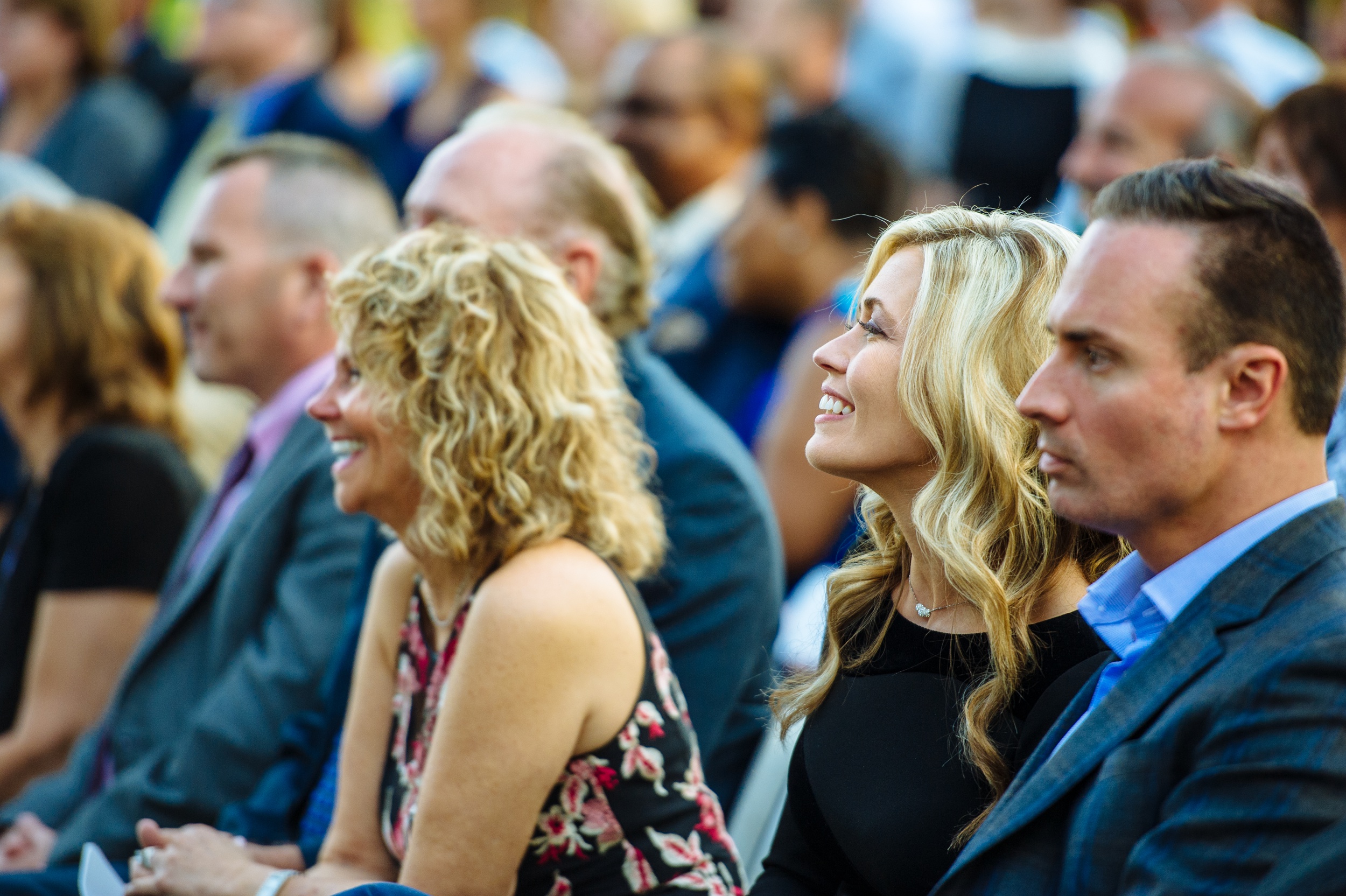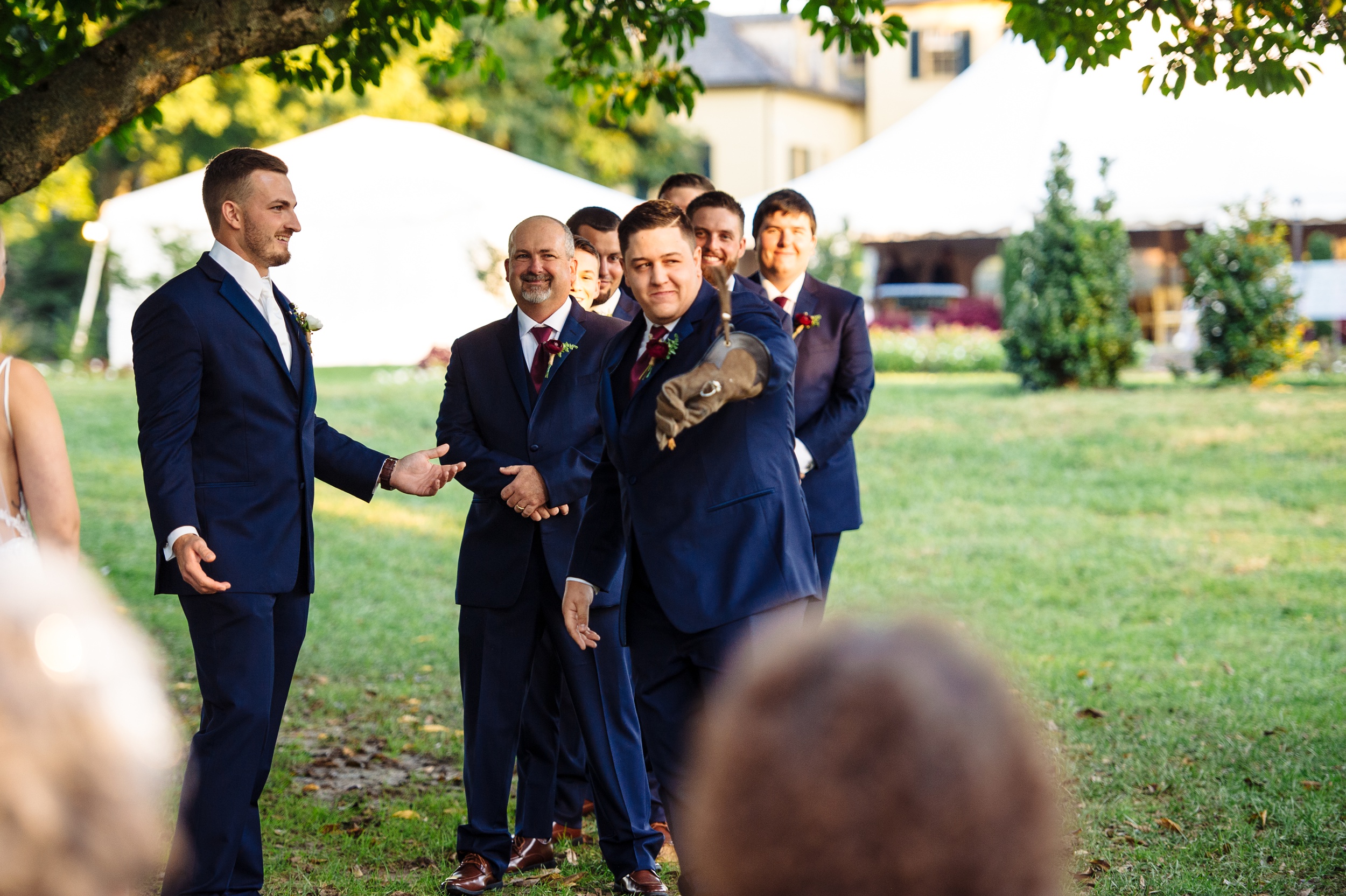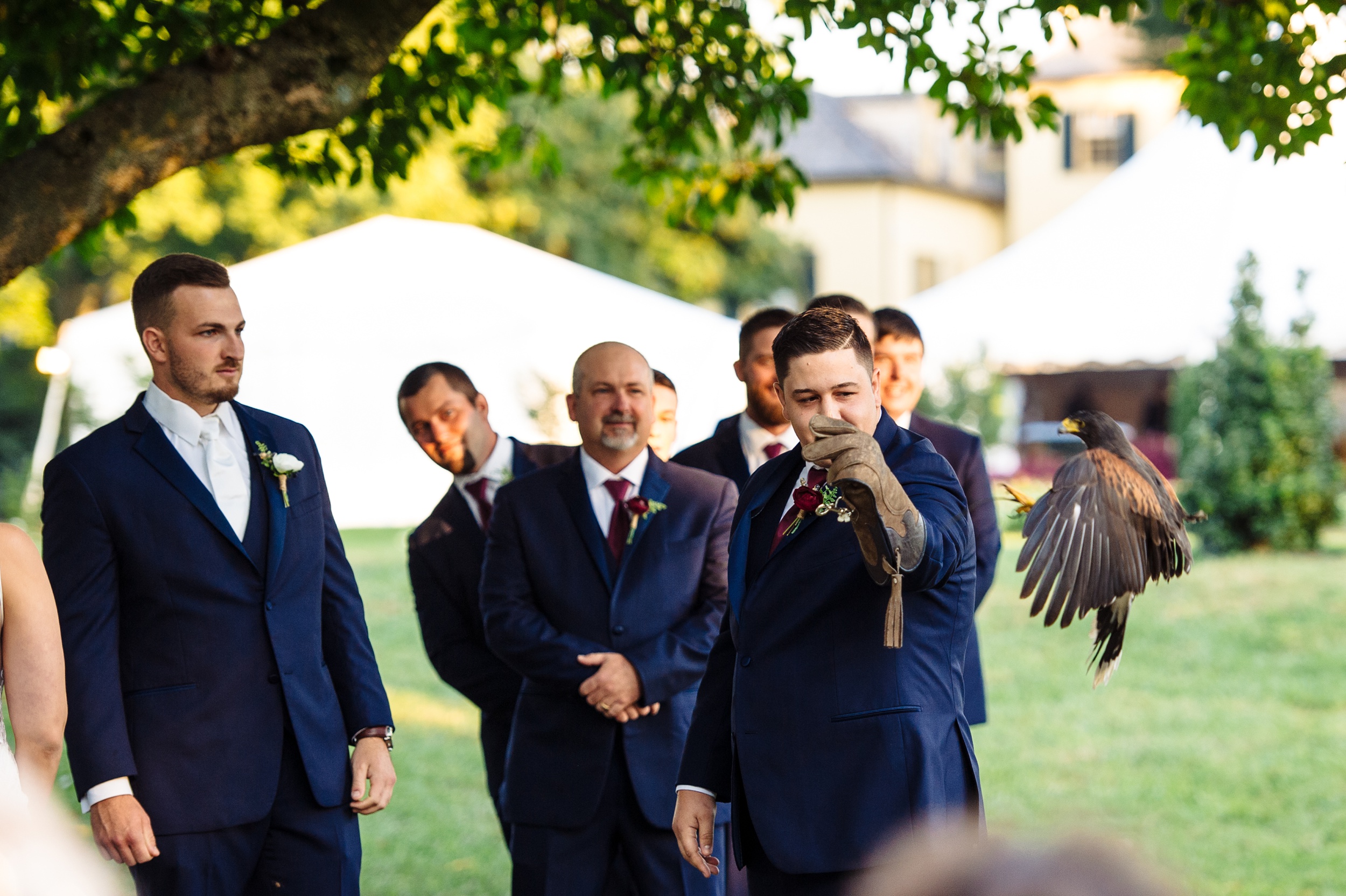 A very special ring bearer! This is where the handler instructed us not to move a muscle!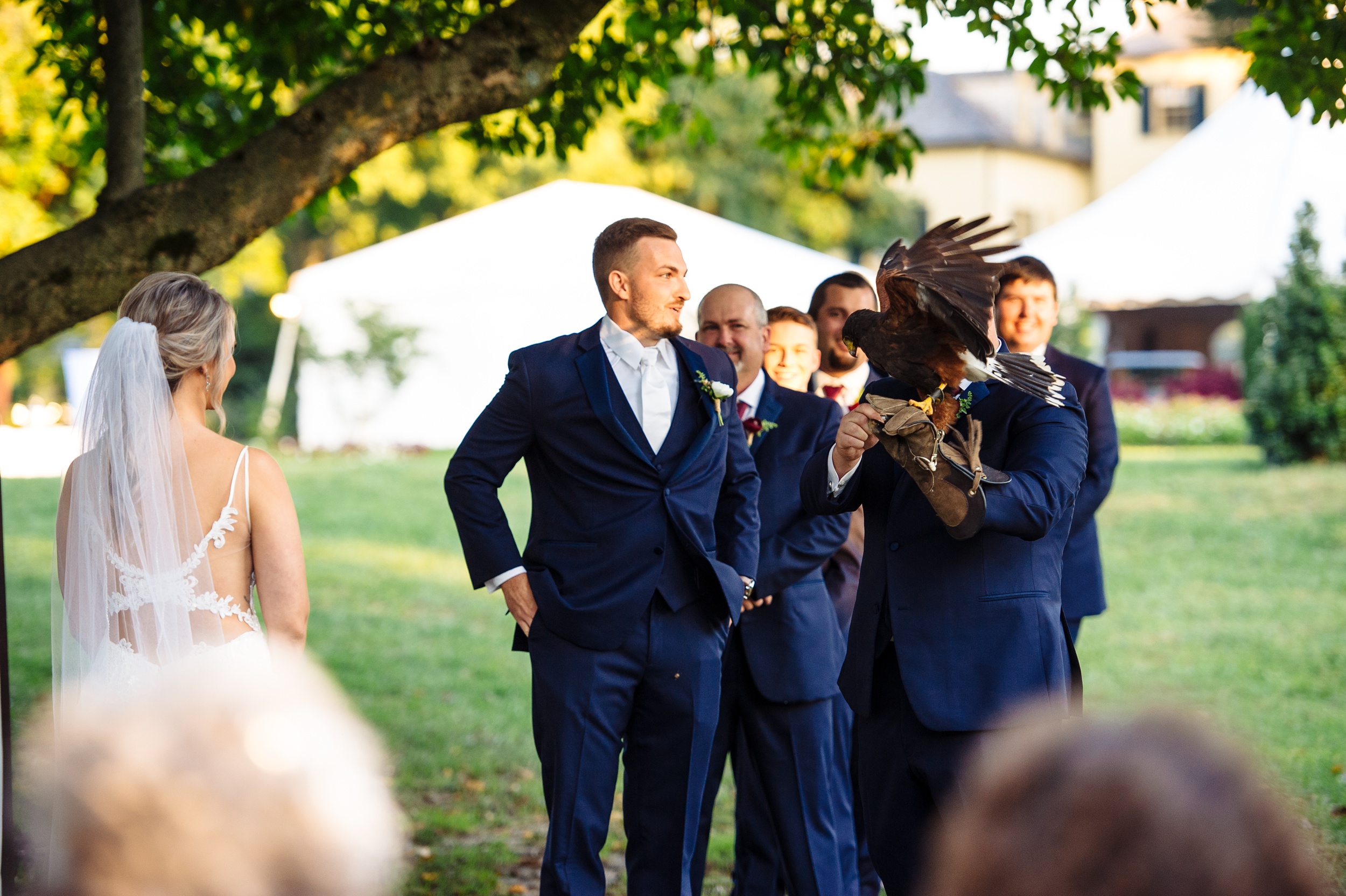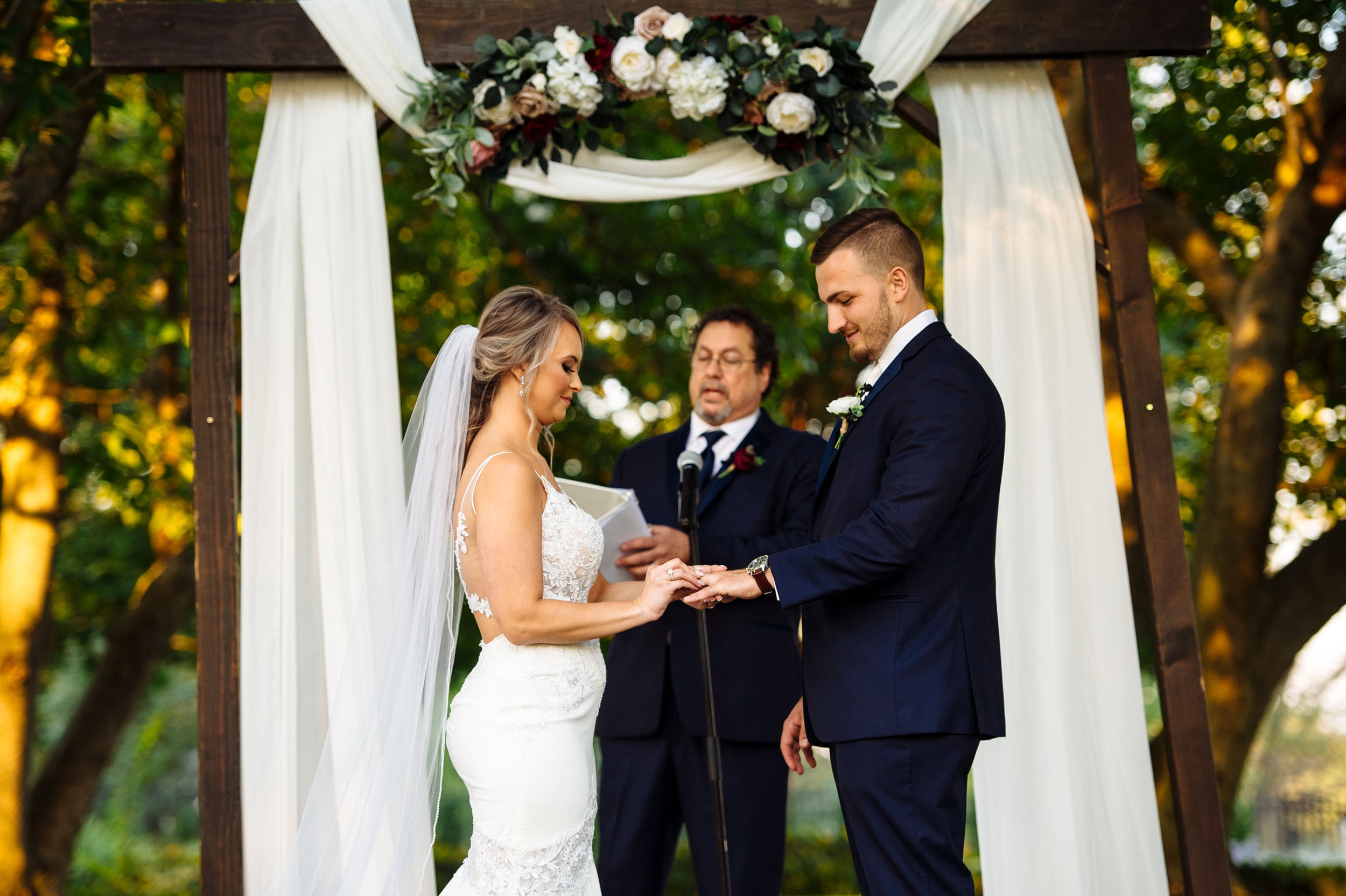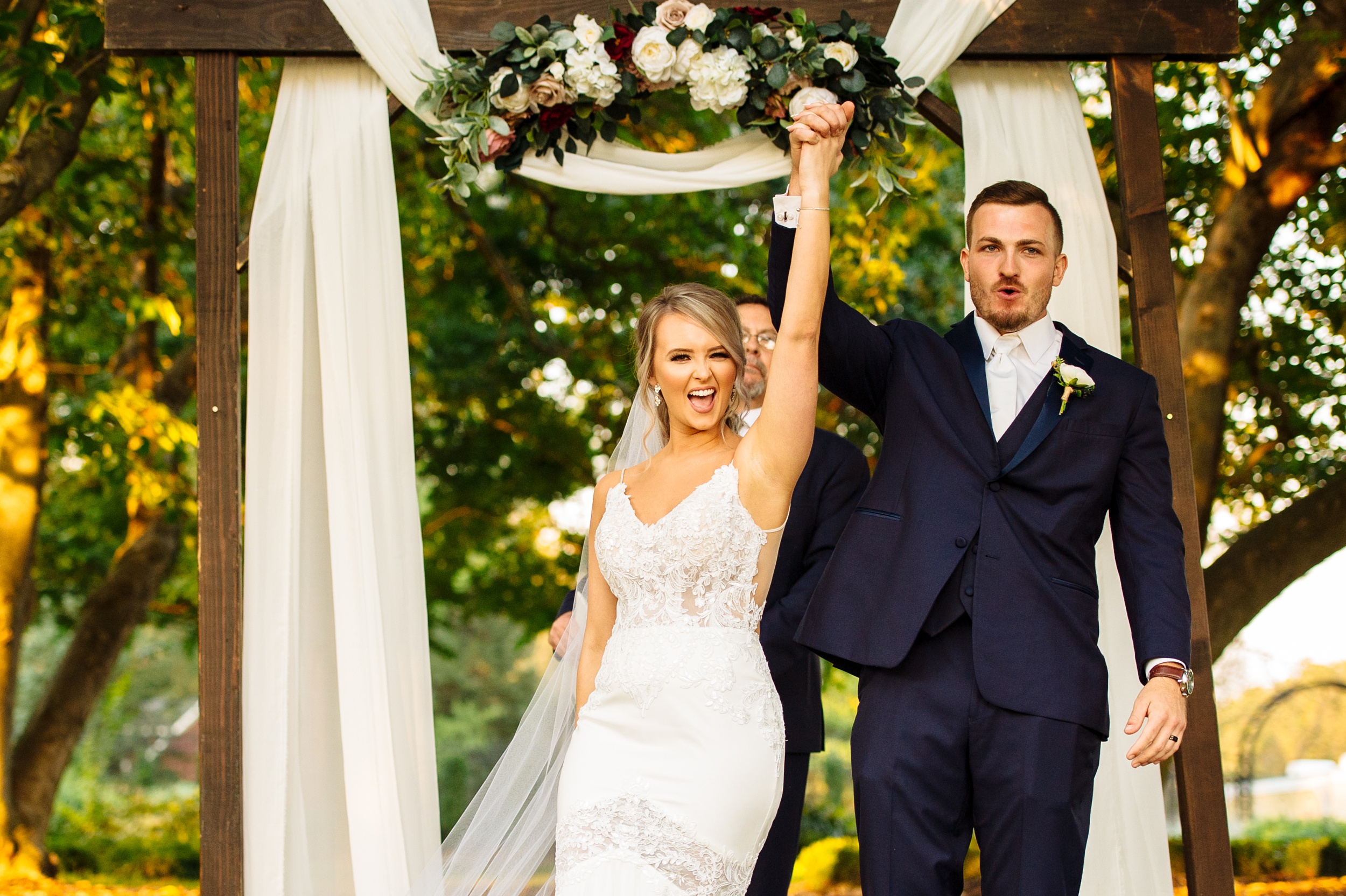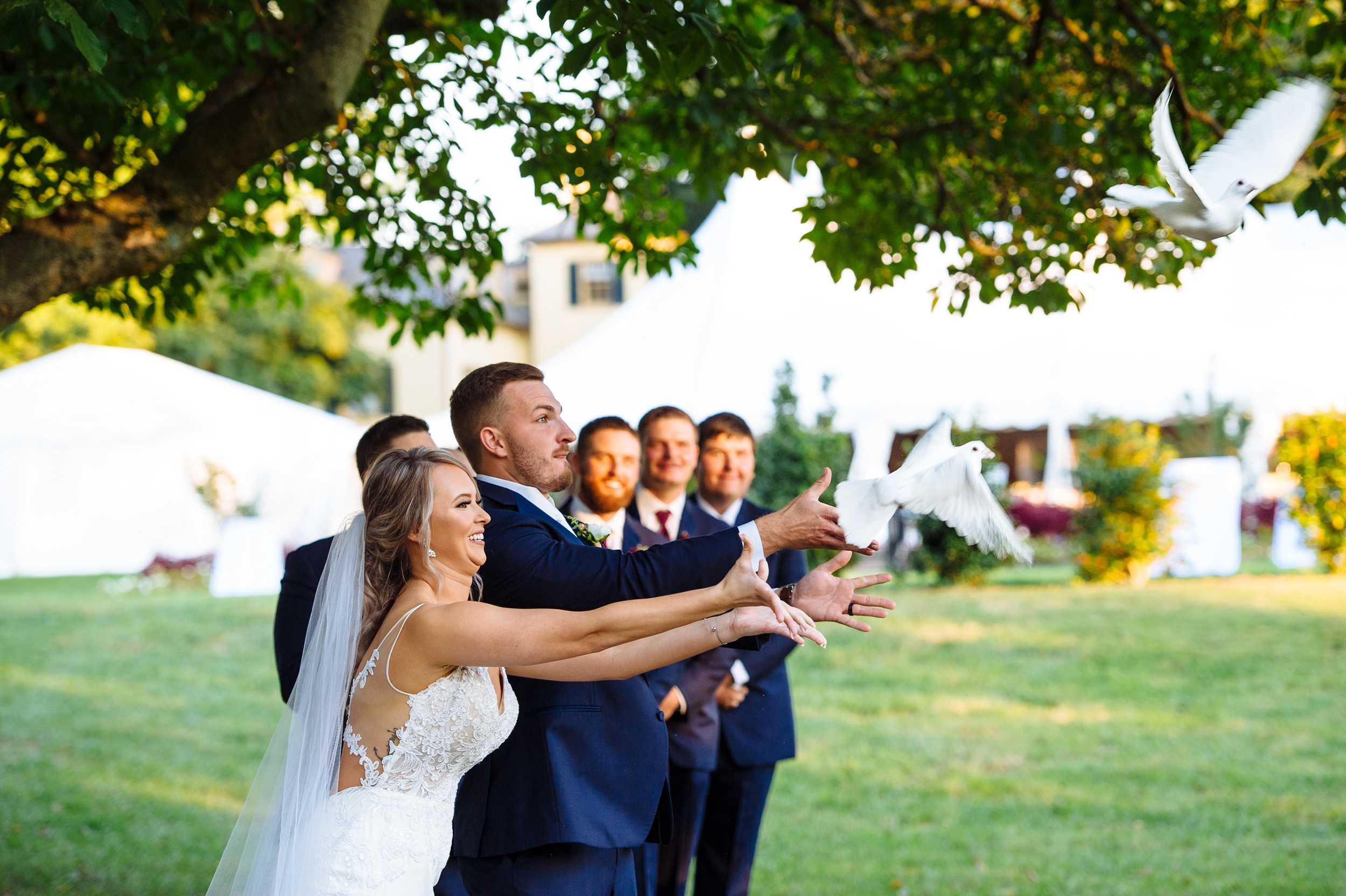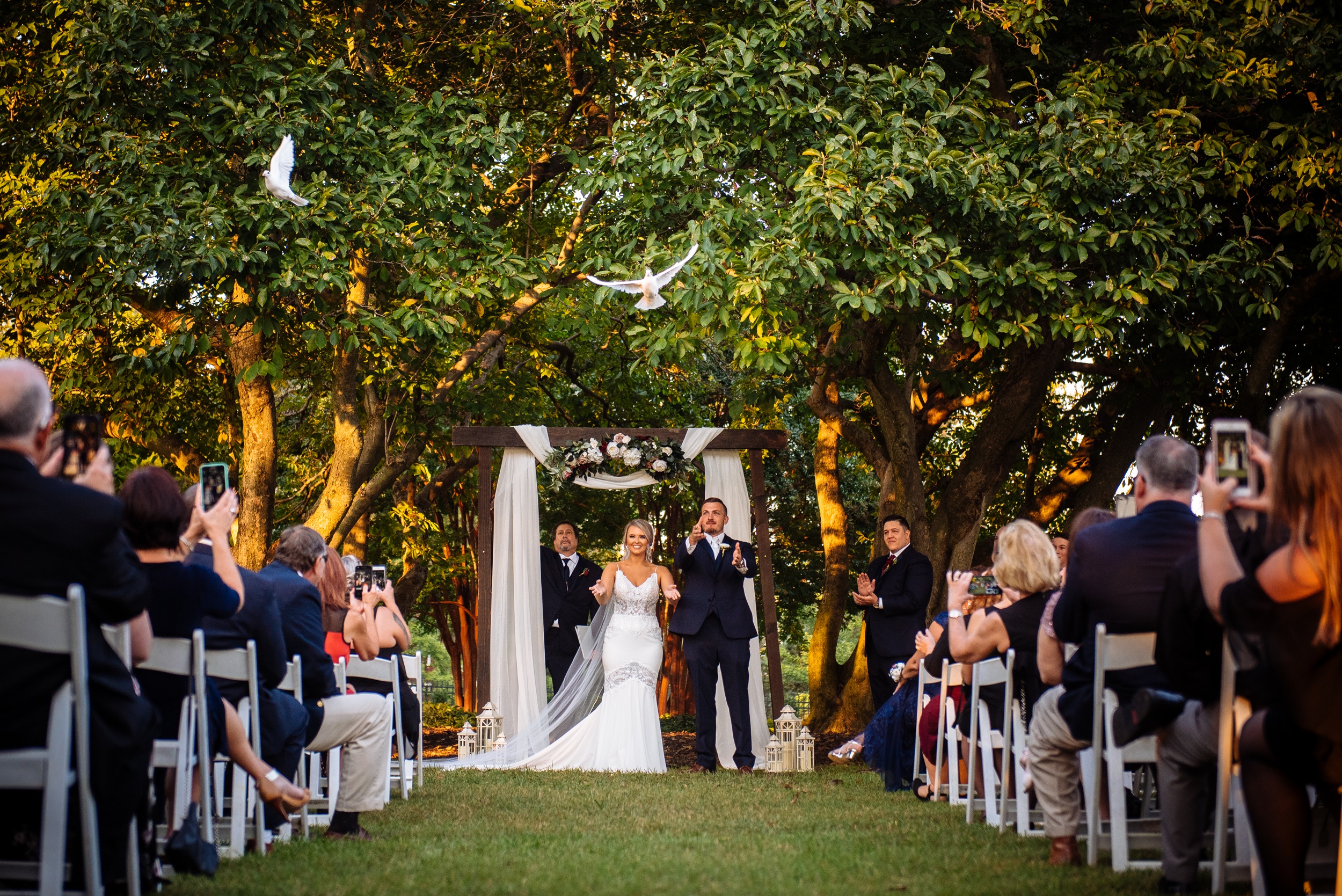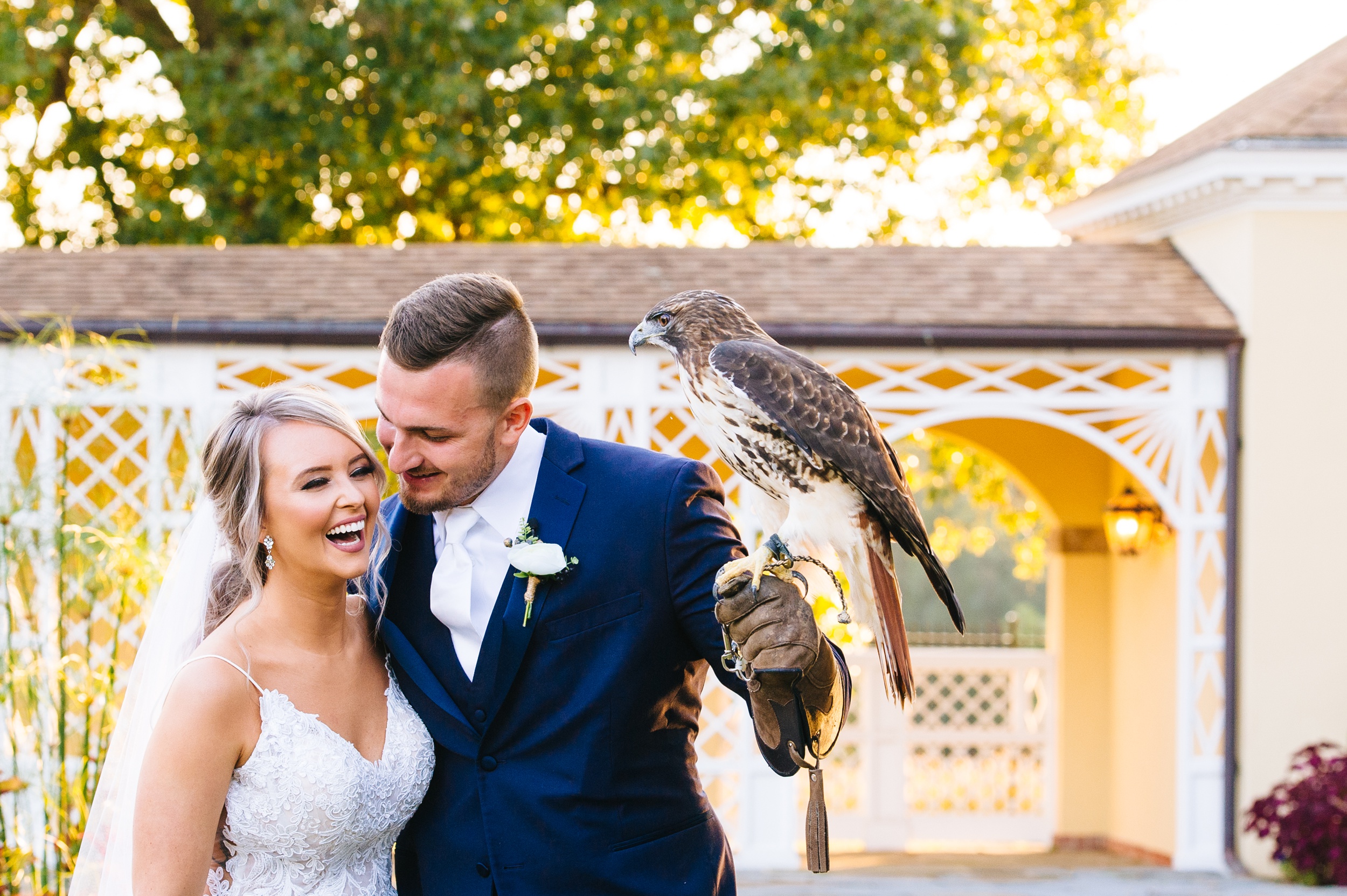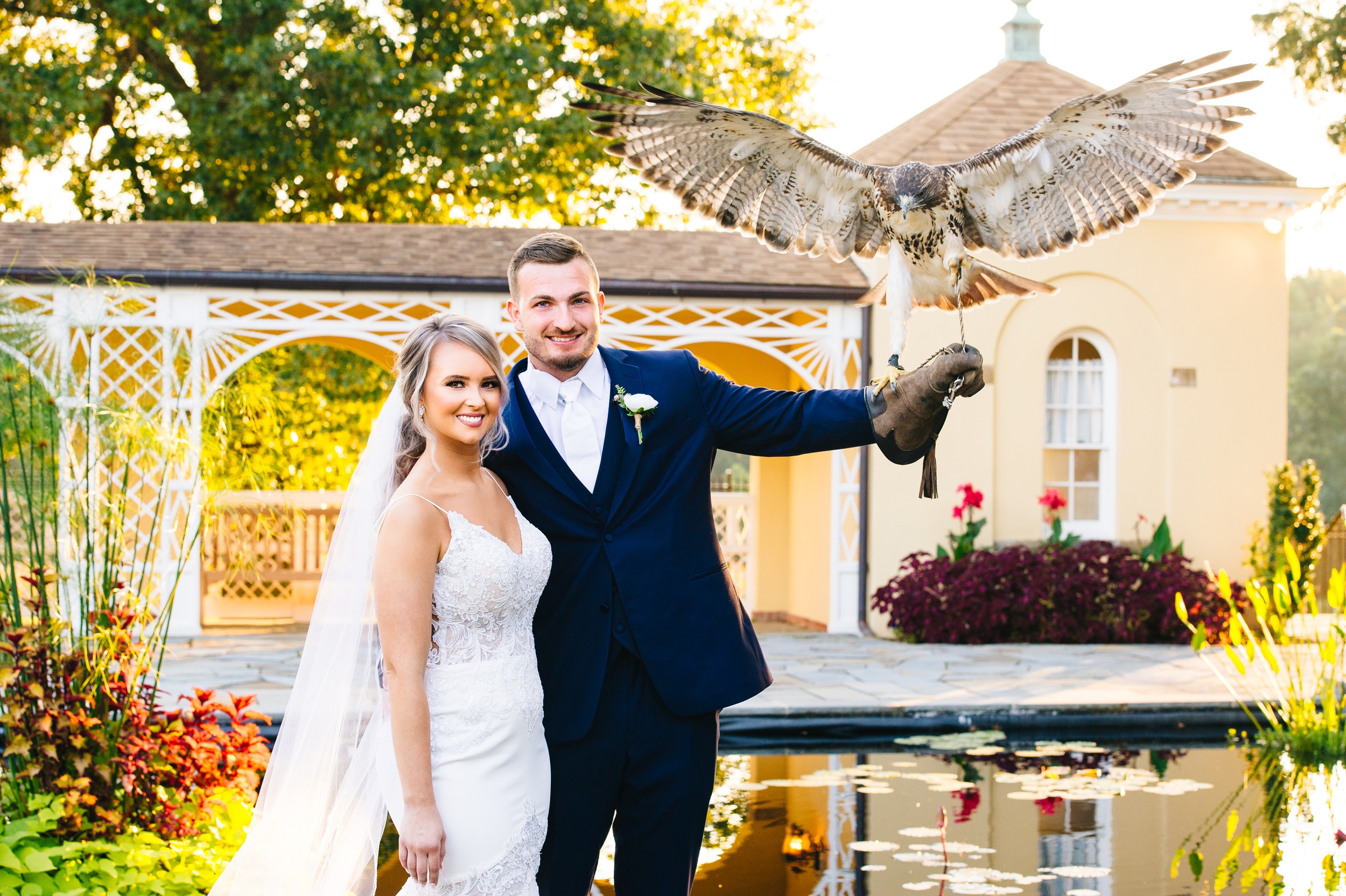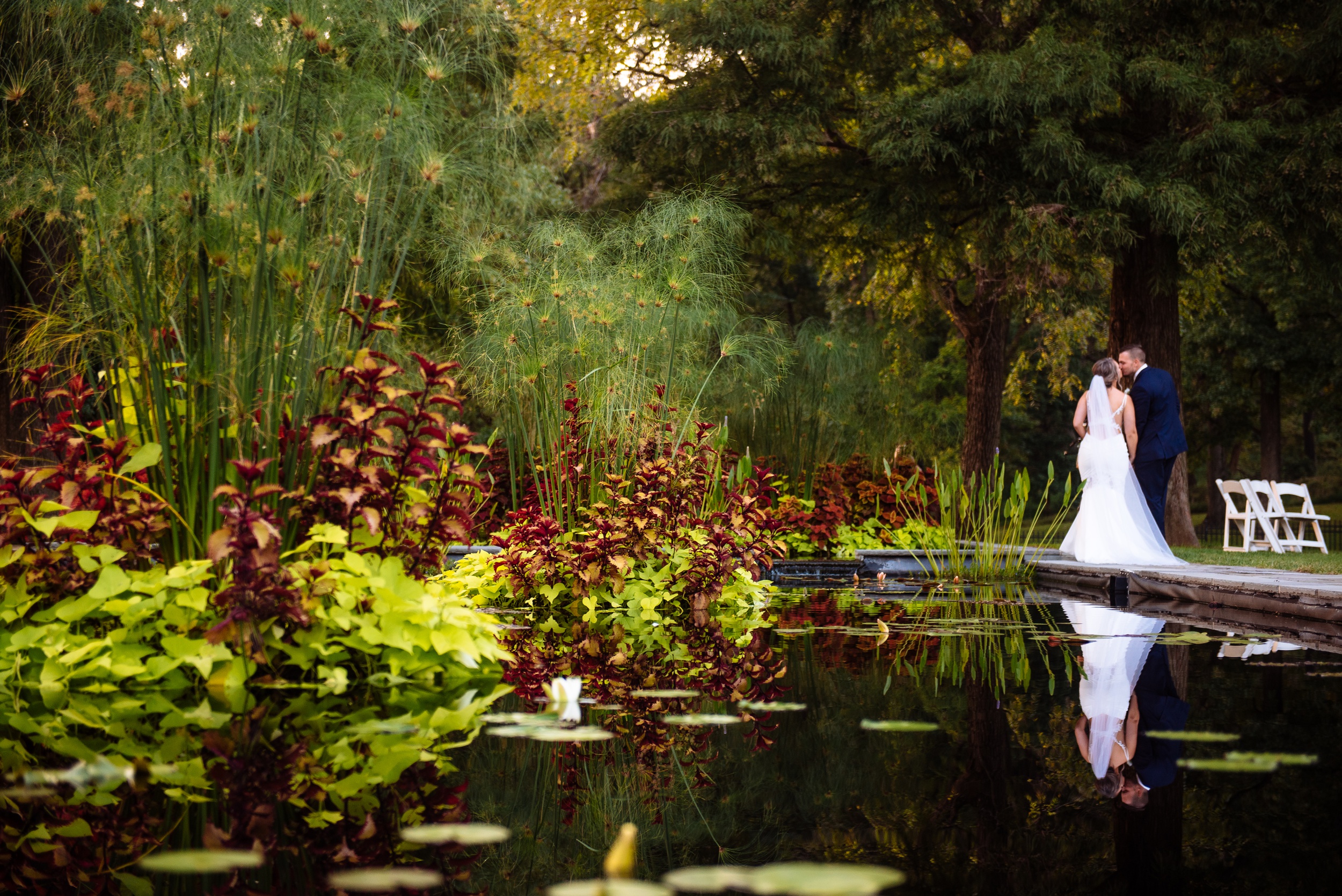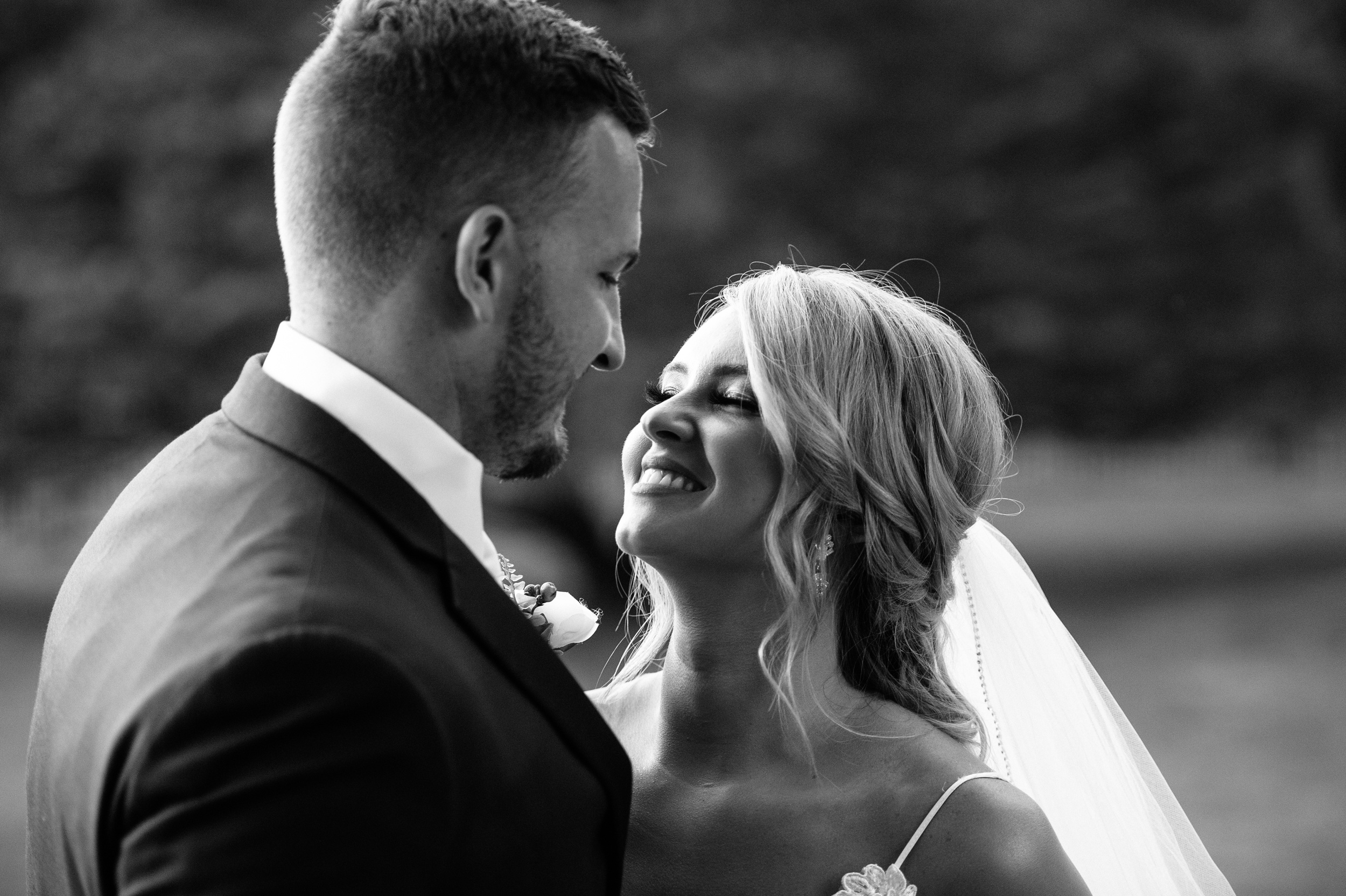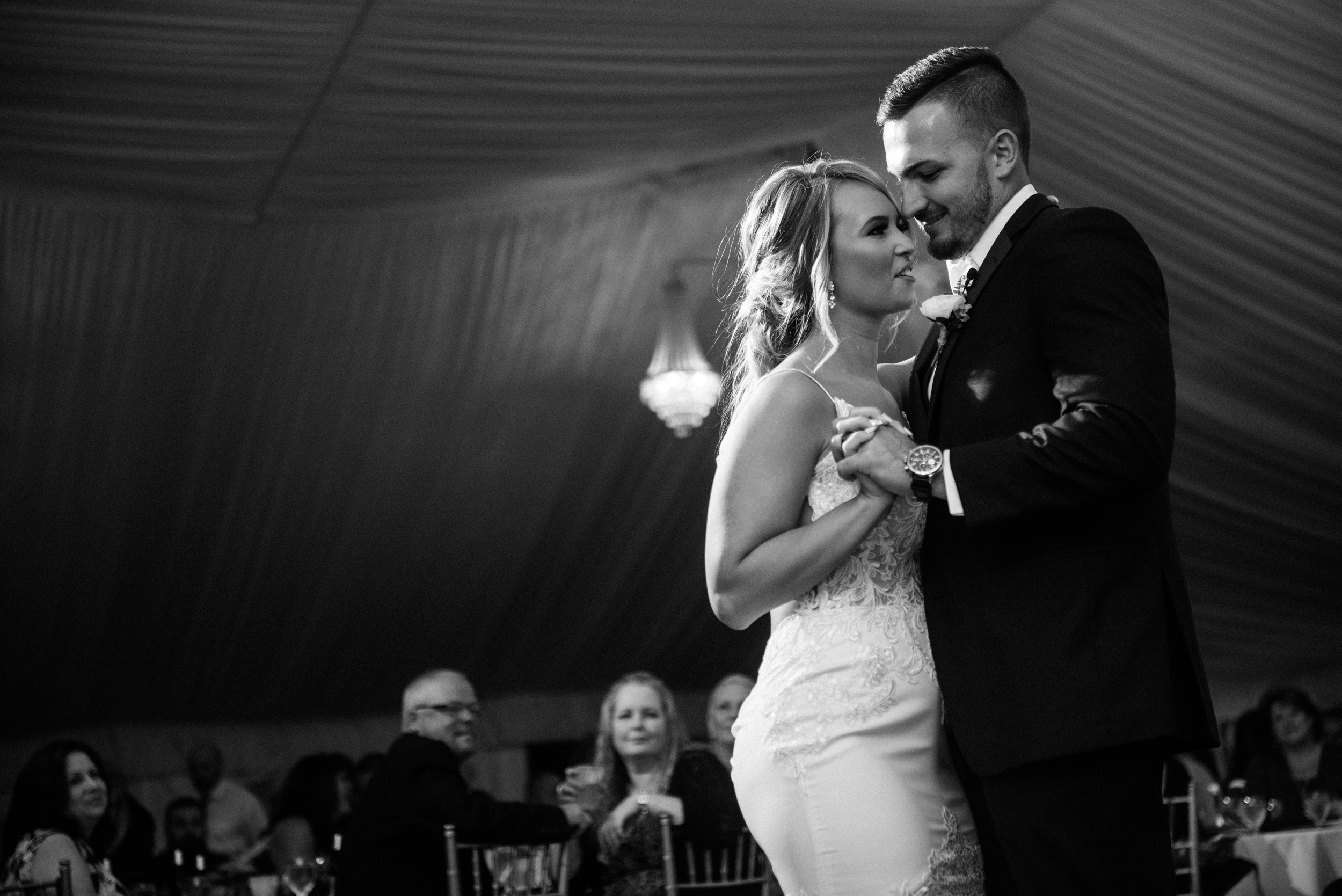 Sam was full of surprises. He learned to play the guitar just to serenade his new bride.