Becky and Devin chose the romantic with a touch of retro, Vandiver Inn, for their wedding. And boy, was it a hot one in more ways than one!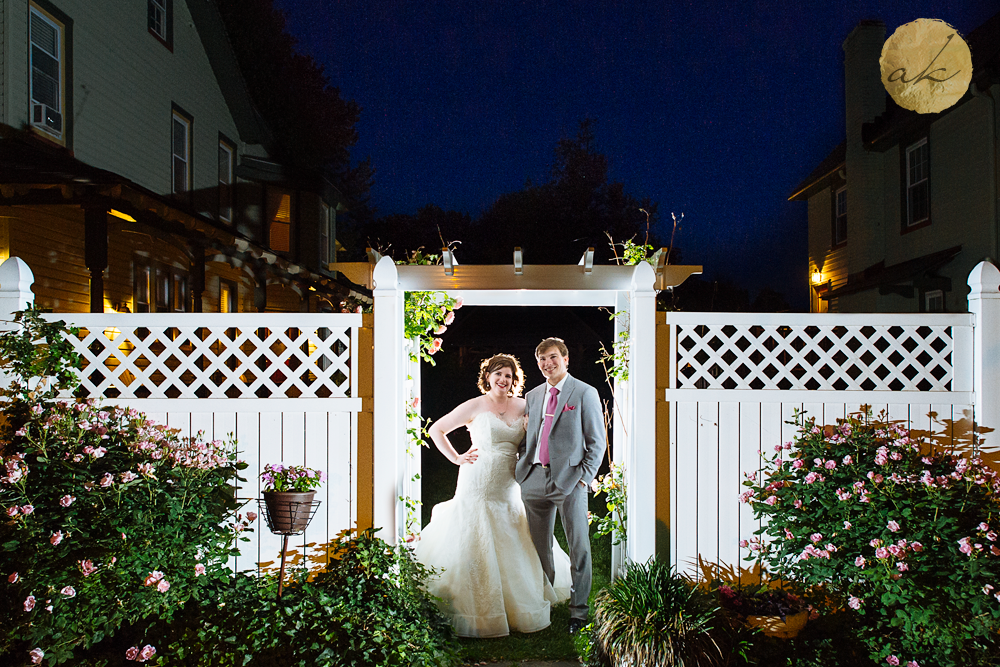 With every blog post I sit down, and wonder what am I going to write about. I hem and haw, and think I'll never be able to do them justice. That's why I'm a photographer and not a writer!:) I have the opportunity to tell a story – their story – with pictures. I get to show you how Devin gazes at Becky when she's not aware of it, and the way Becky tilts her head coyly and flirtatiously while talking to Devin. So take this journey with us while we stroll through Becky and Devin's wedding day.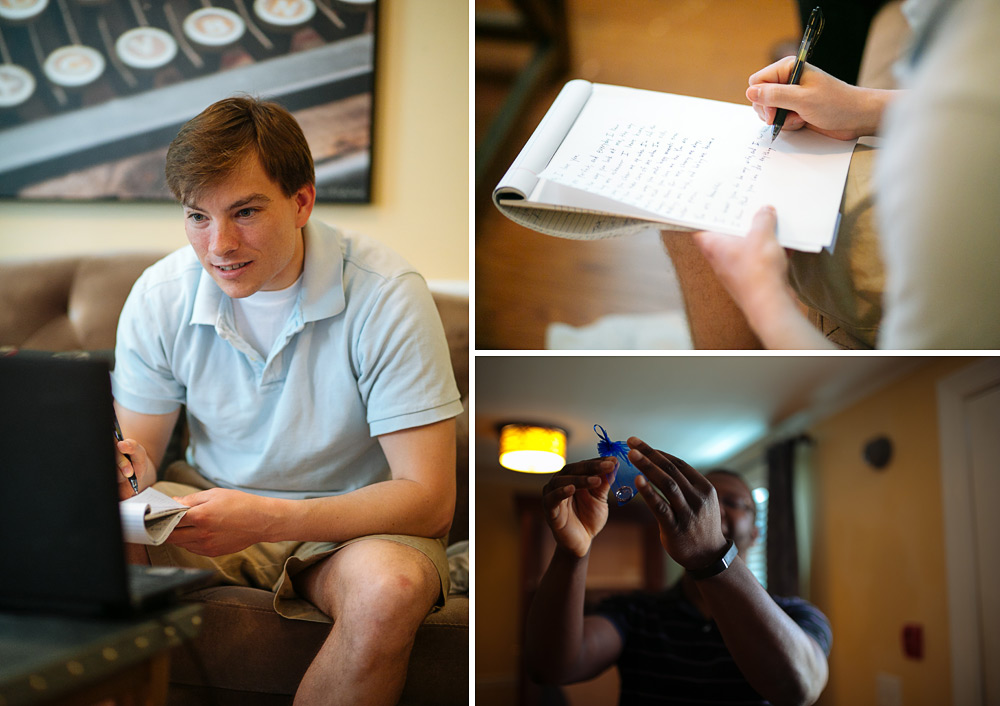 The Vandiver Inn in the picturesque town of Havre de Grace served Becky and Devin's needs perfectly. They're family and friends stayed at the inn for the perfect wedding weekend giving everyone a place to relax, primp and enjoy each others company. I was fortunate enough to have Ayesha Ahmad at my side to create and to help document the day. She hung out with Devin and his people while I had my way with the ladies. 😉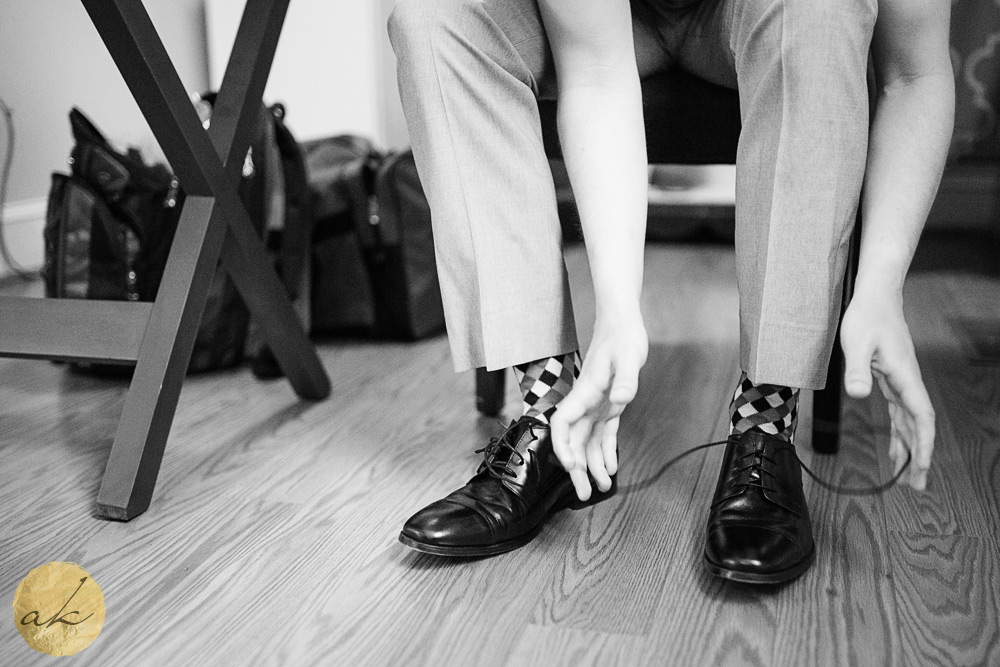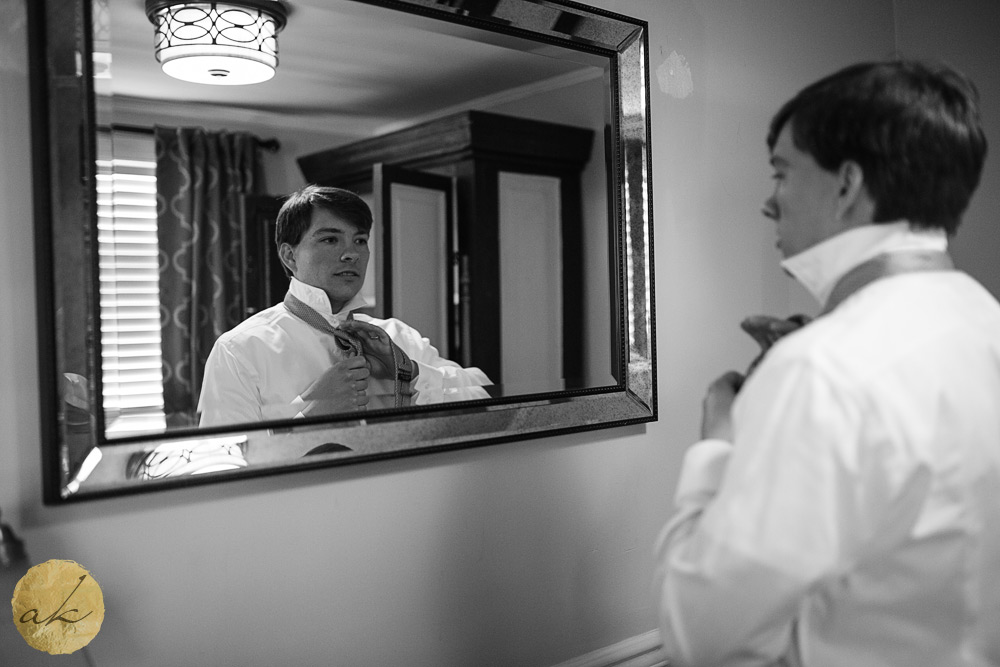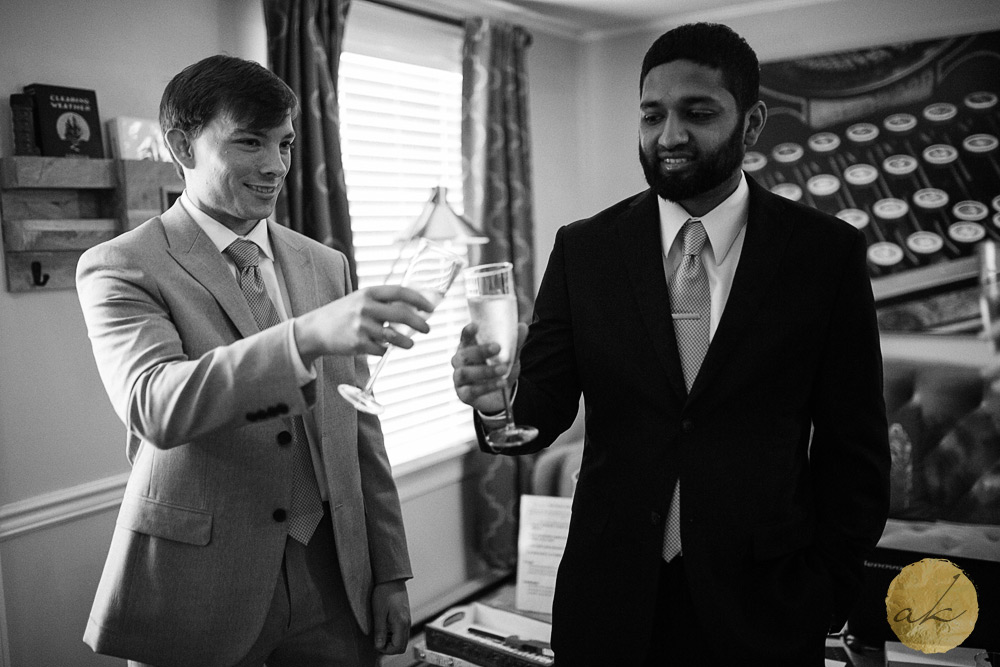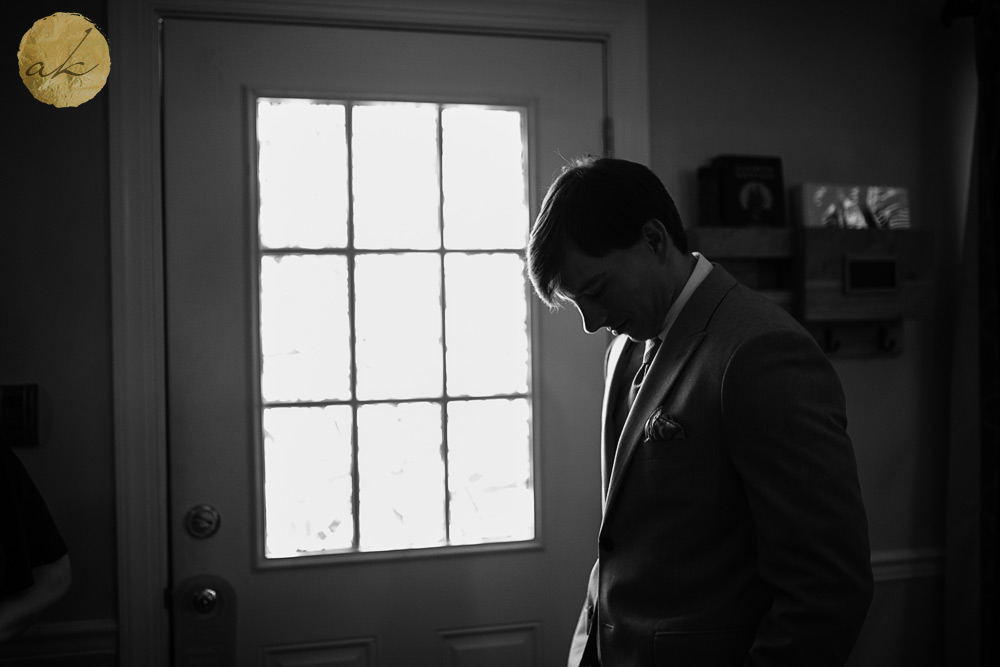 Family played a big part in their wedding day. Becky pinned her great-grandmothers handkerchief to the insider of her dress. Devin's parents participated in a wine ceremony as well as burning up the dance floor.:)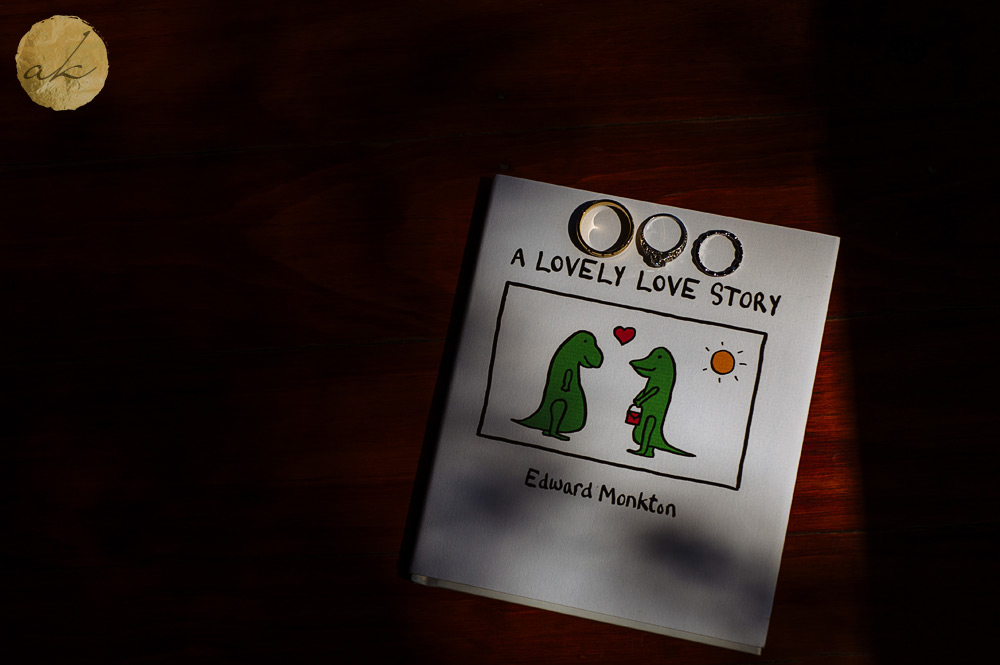 Becky and Devin took their love for dinosaurs and incorporated it into the day. Becky's parents read the book A Lovely Love Story as a ceremony reading, and Becky and Devin spray painted little plastic dinos. They made appearances everywhere!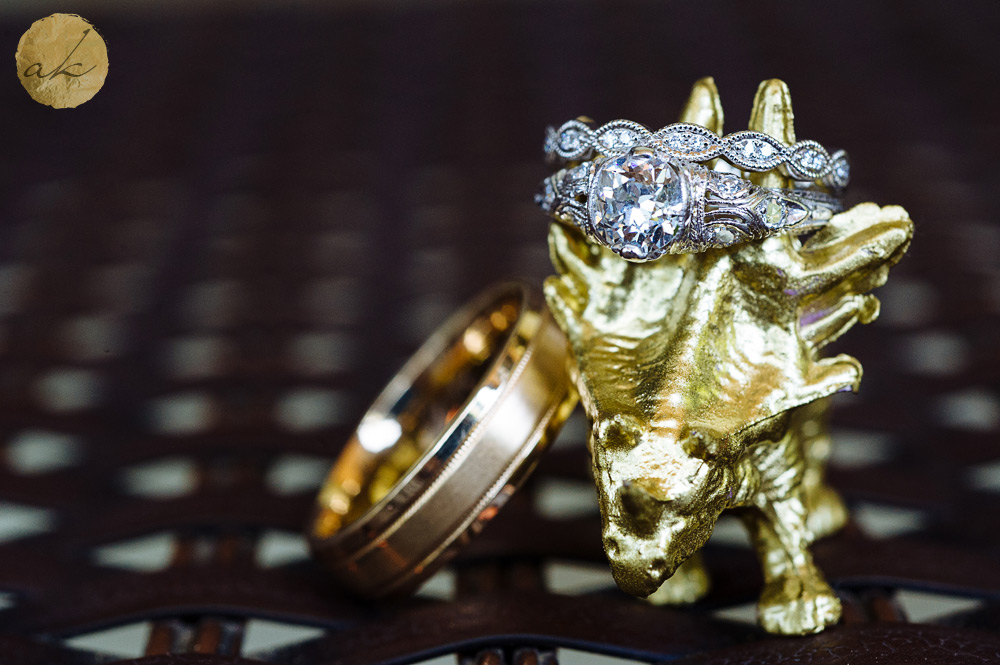 It should also be noted that Becky is a writer and a jewelery aficionado with a thing for books and bling. She had the hook-up with Lang Antique & Estate Jewelry, and her "something borrow" were these beauties. Be sure to check out Becky's blog, Diamonds in the Library!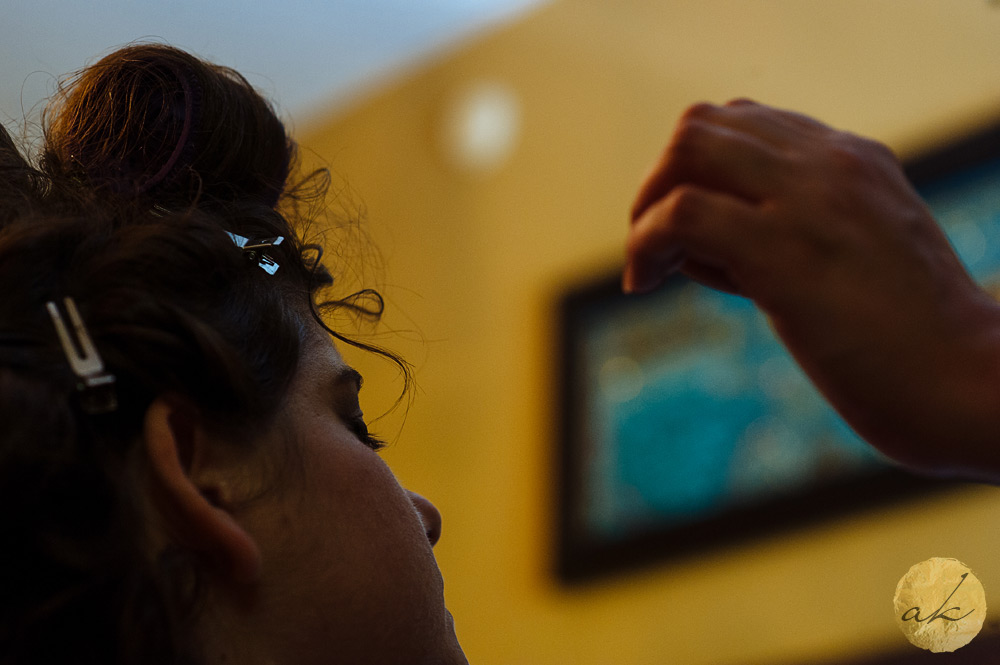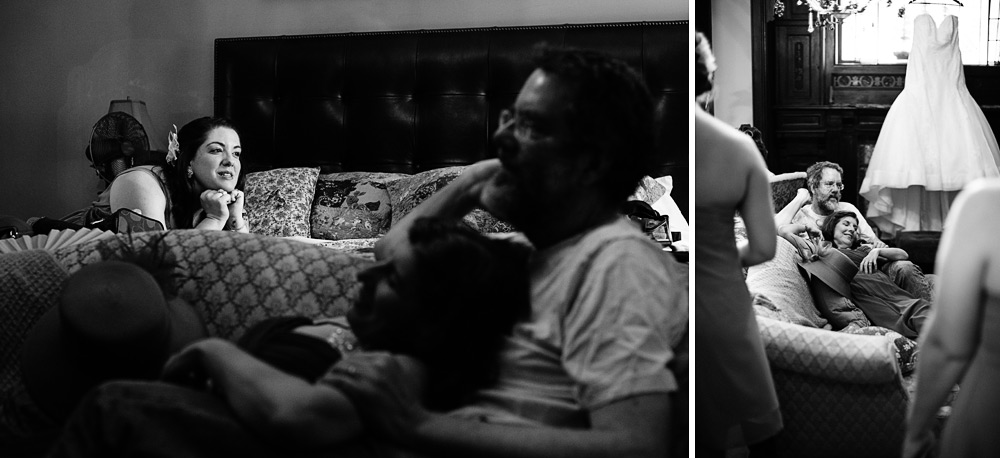 Sister looks on while Bridal Artistry does Becky up.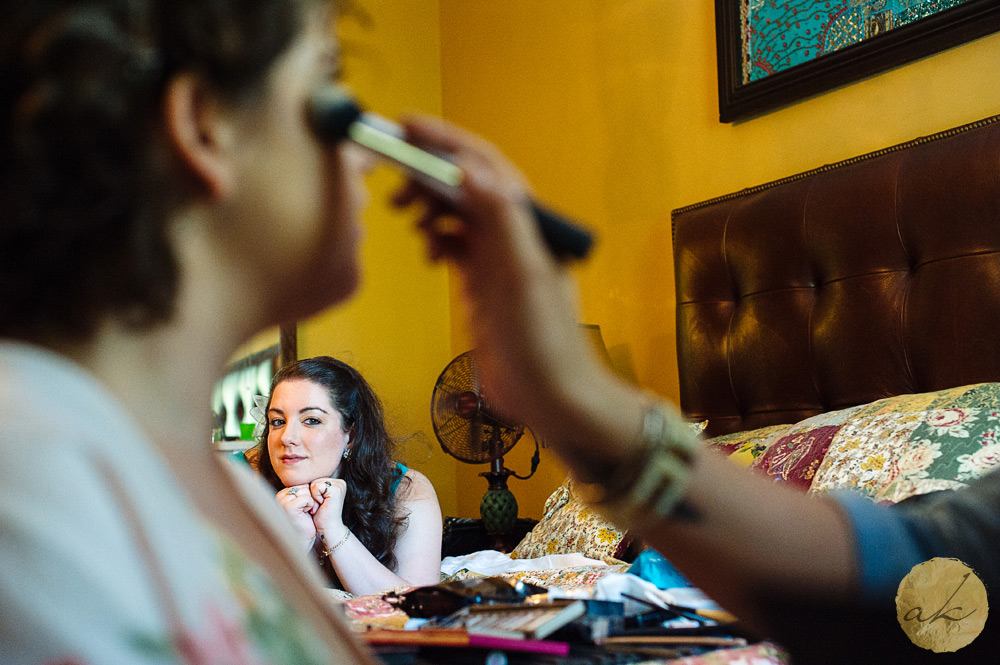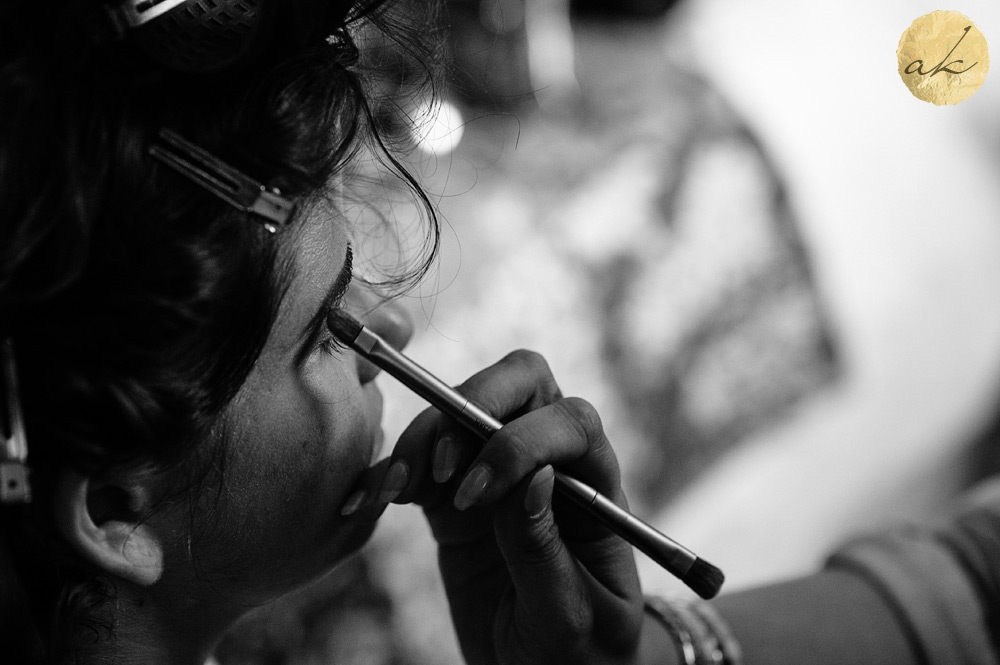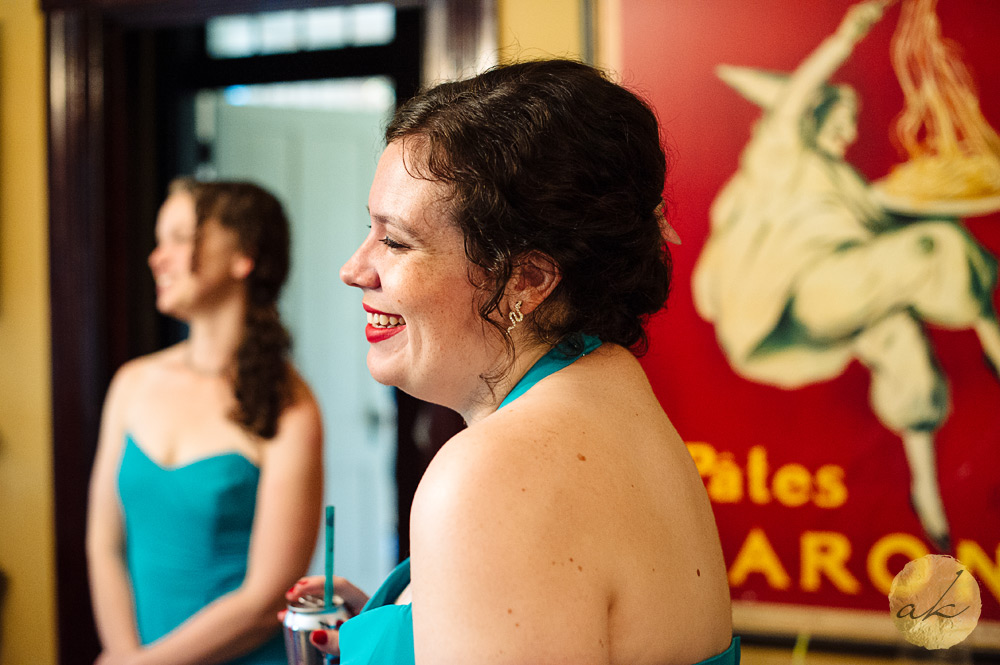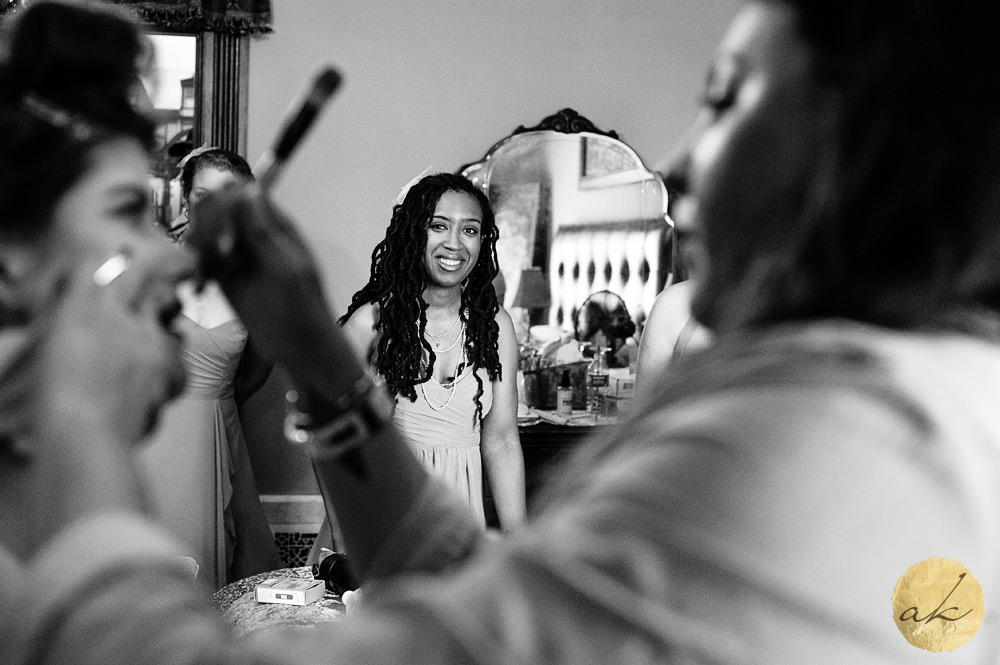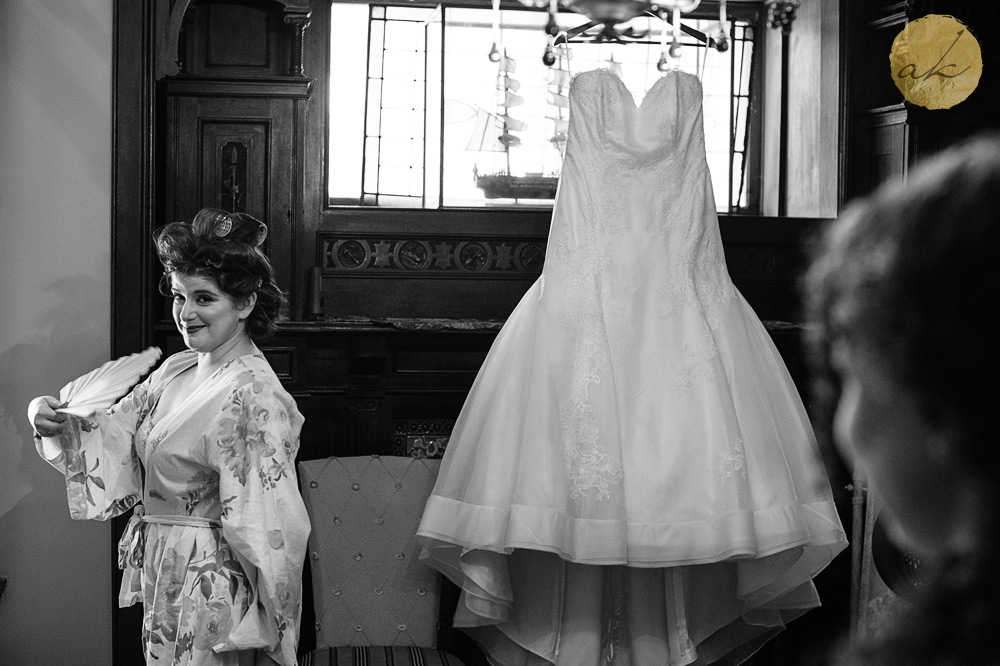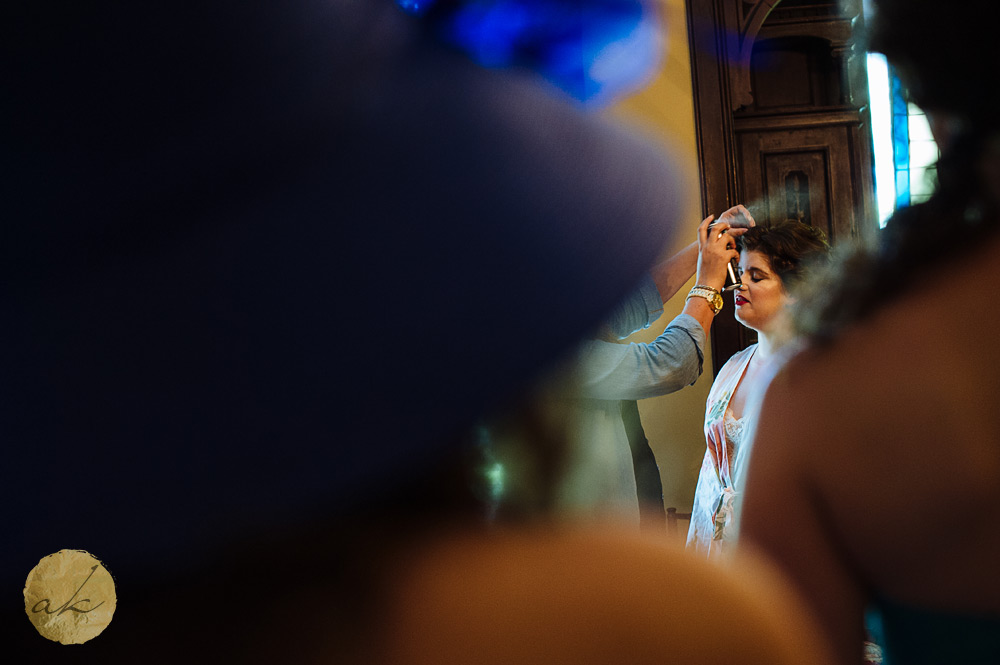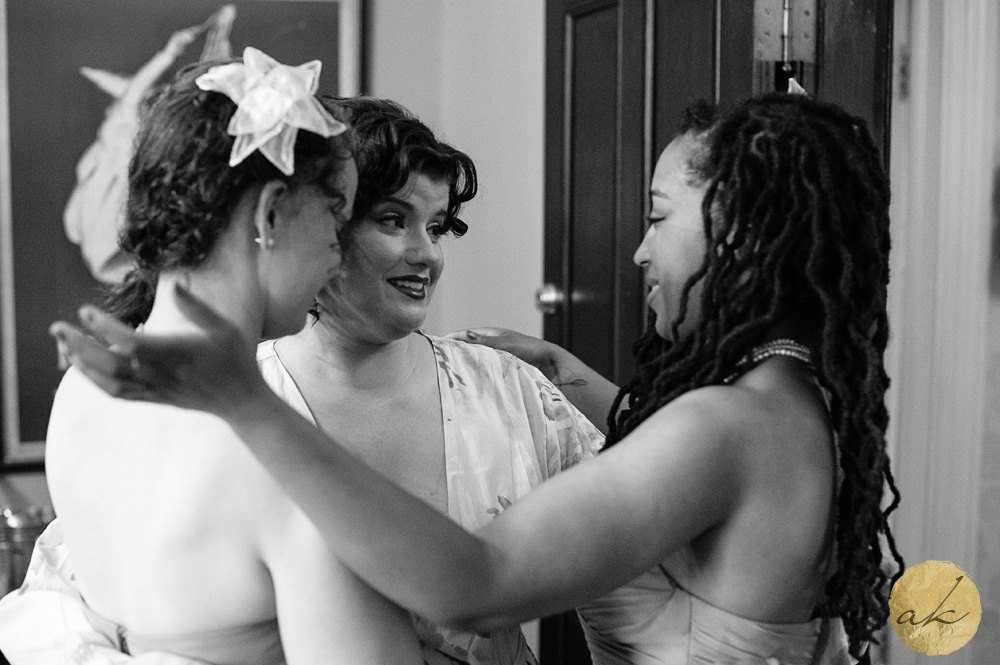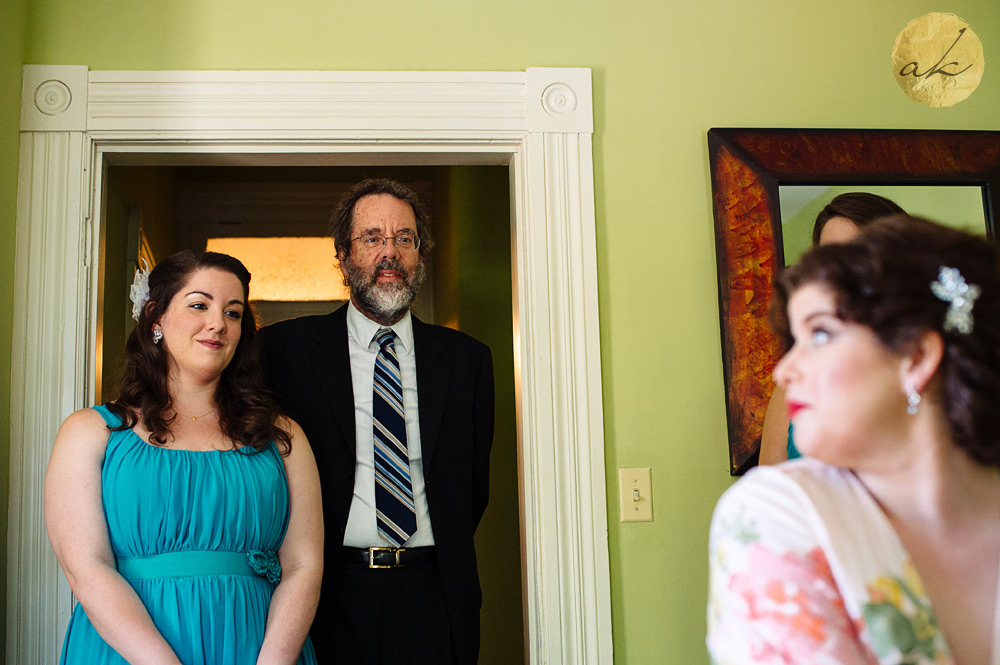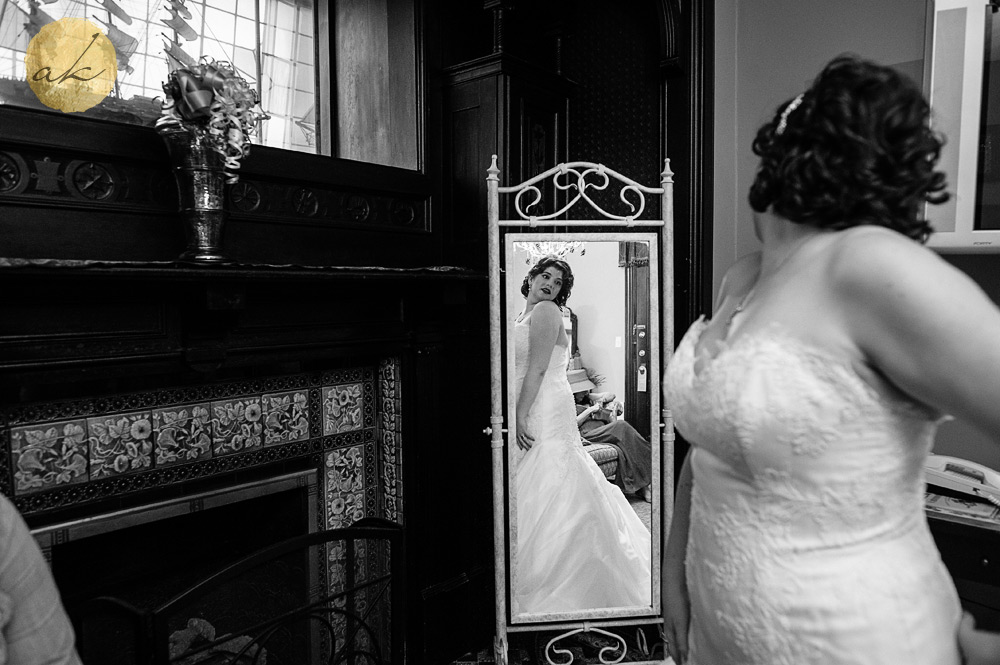 Becky and Devin decided to have a first look to make sure they had plenty of time to party later on. That is a basketball tie you see on Devin's face. It's Becky's favorite. 🙂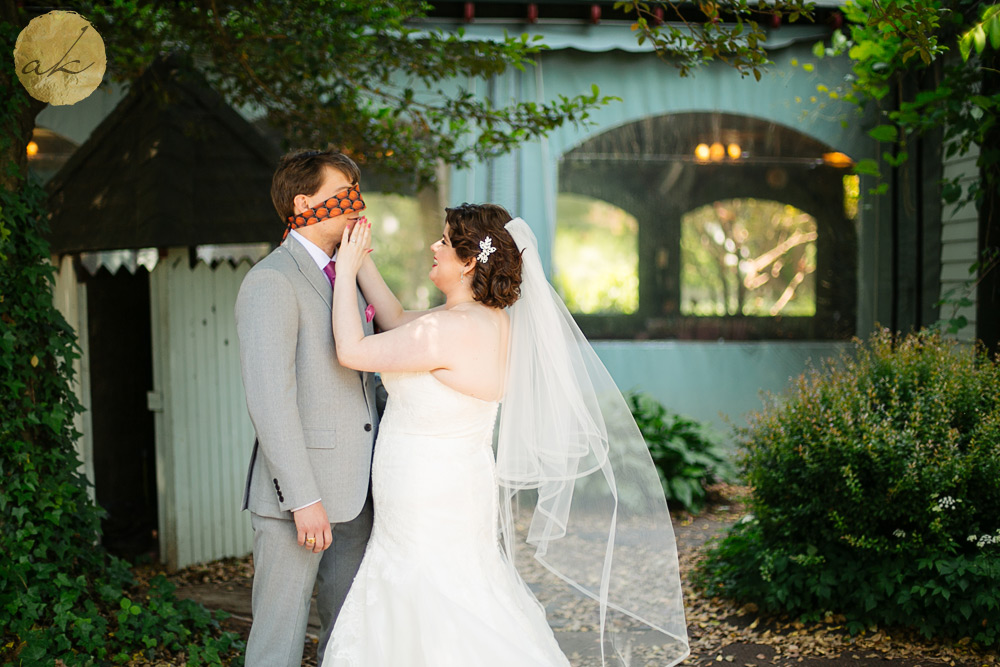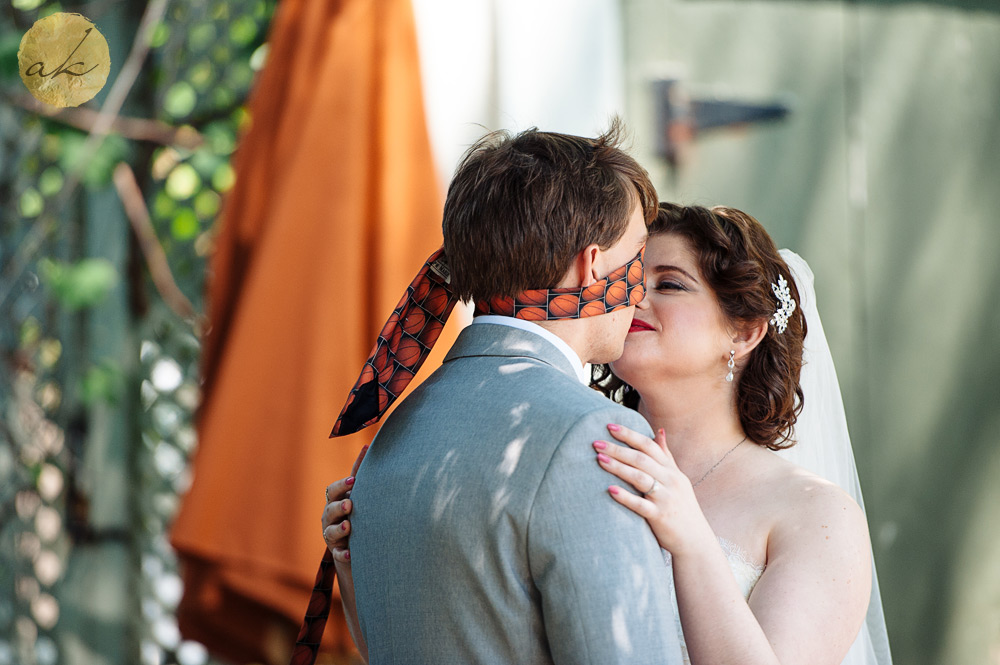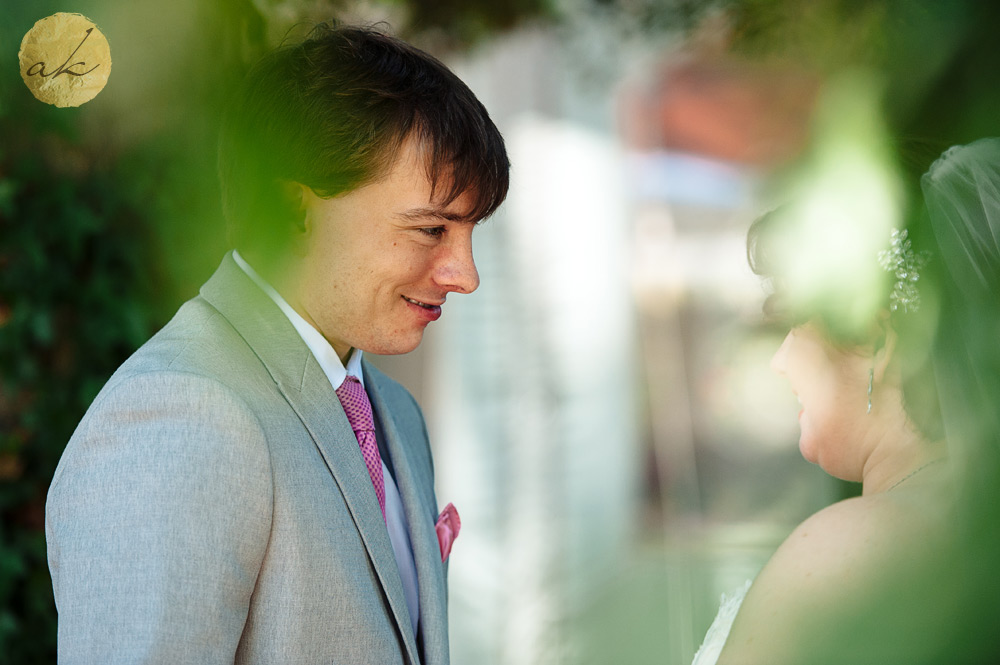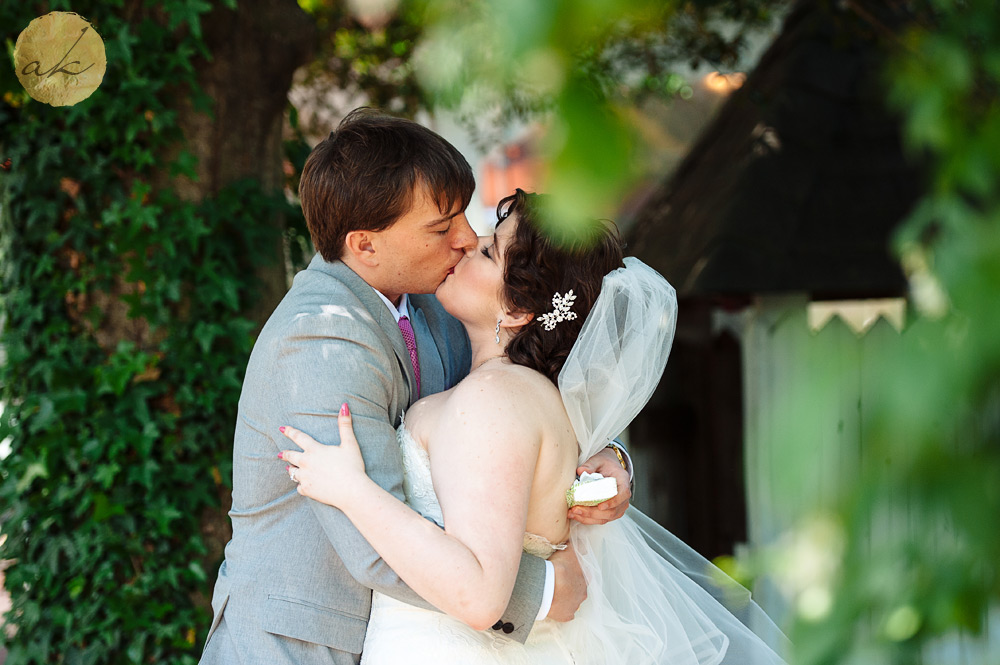 Va-va VOOM!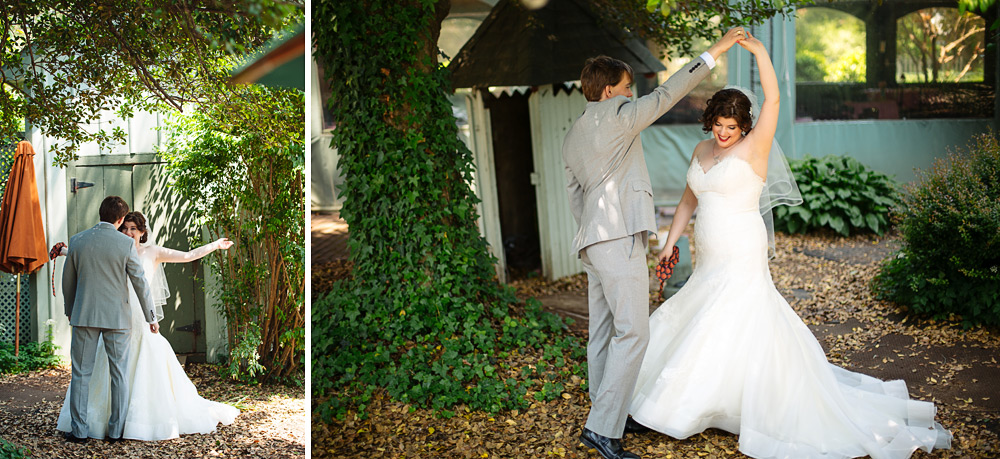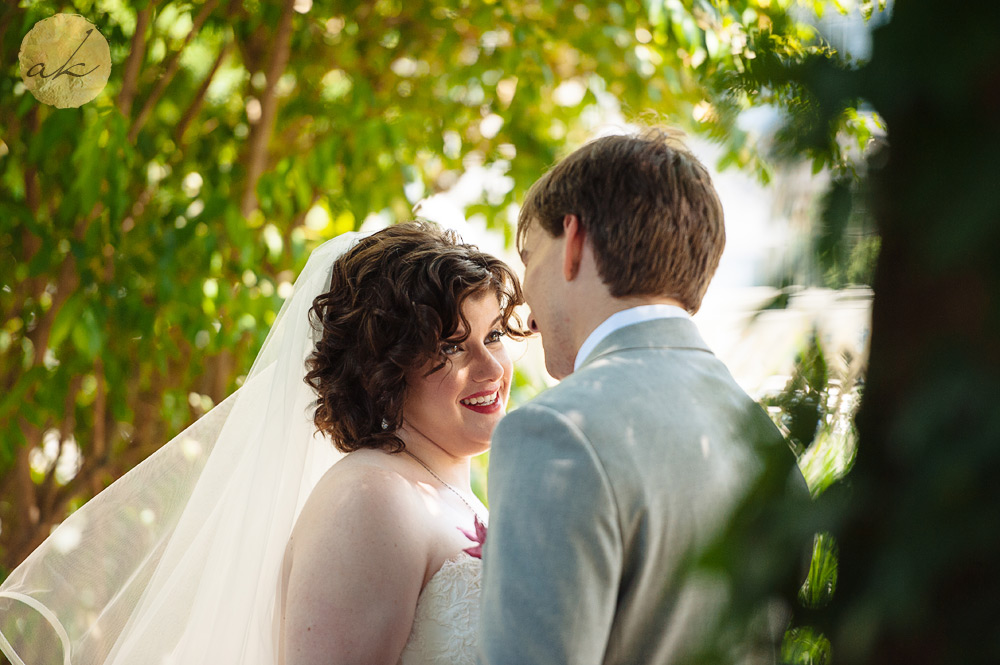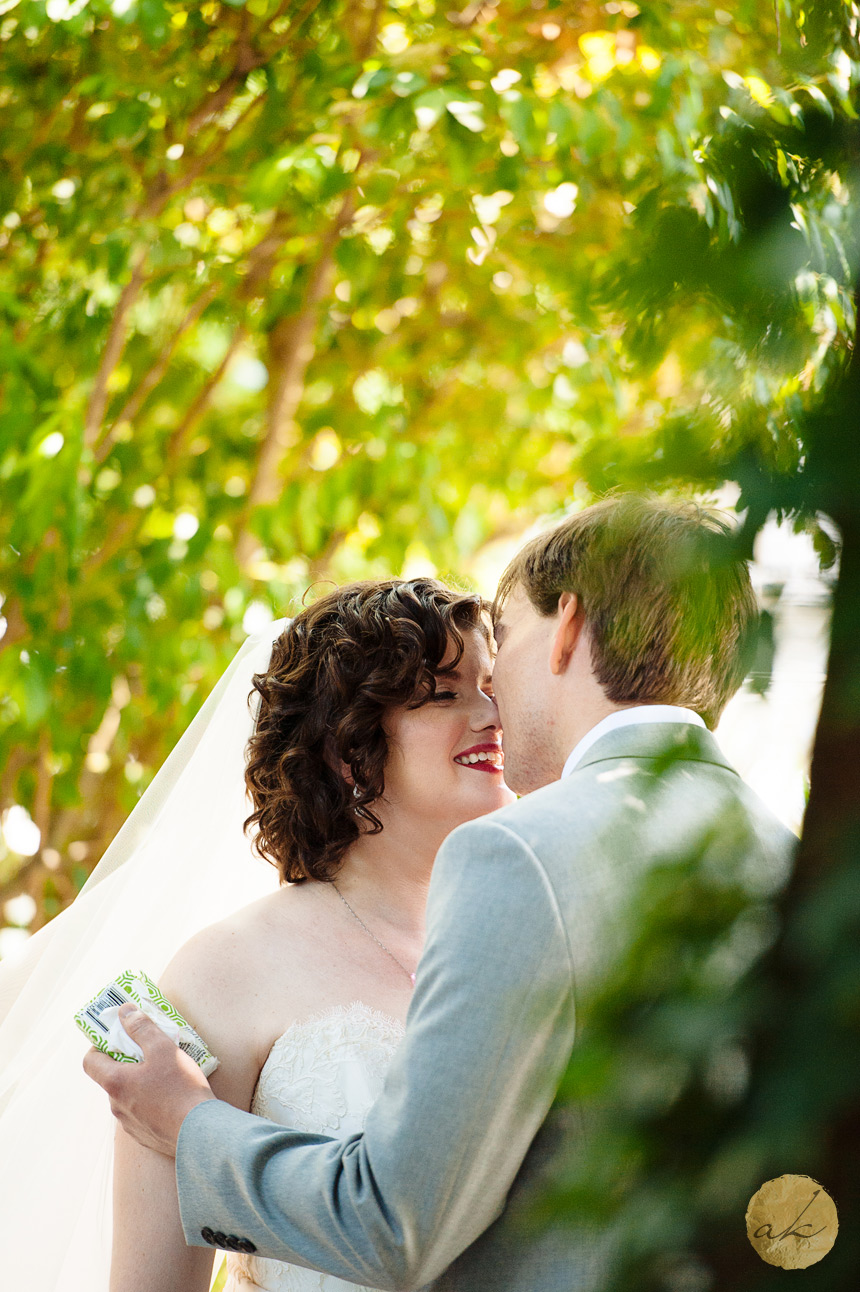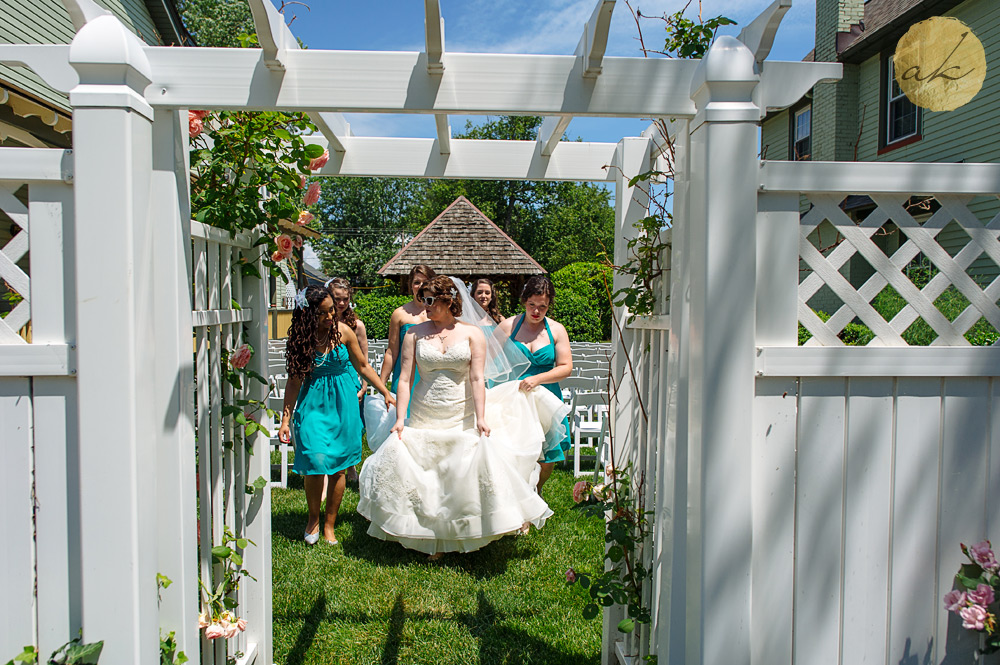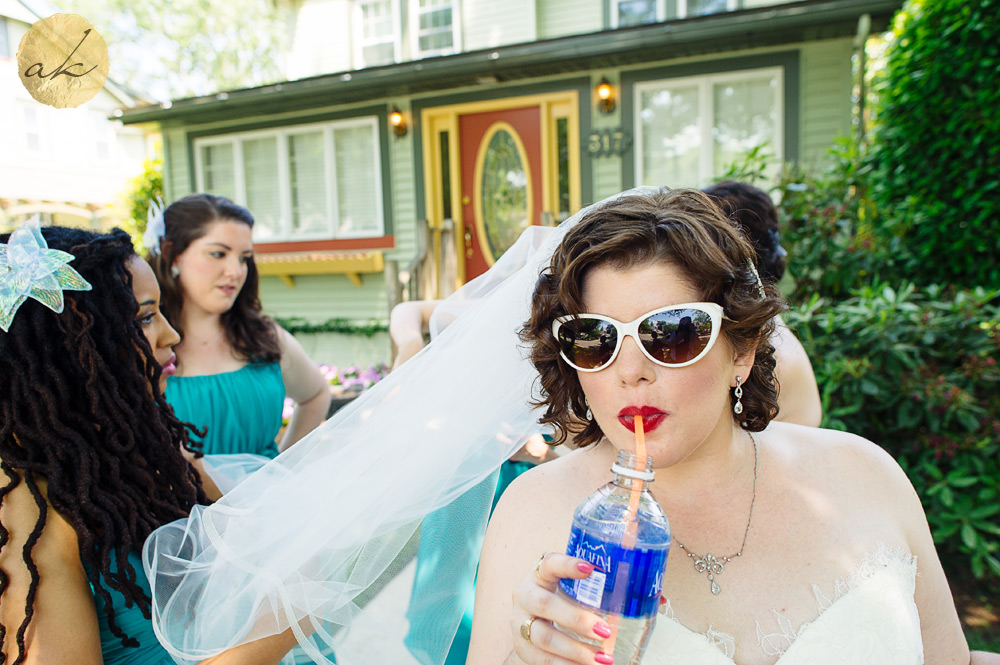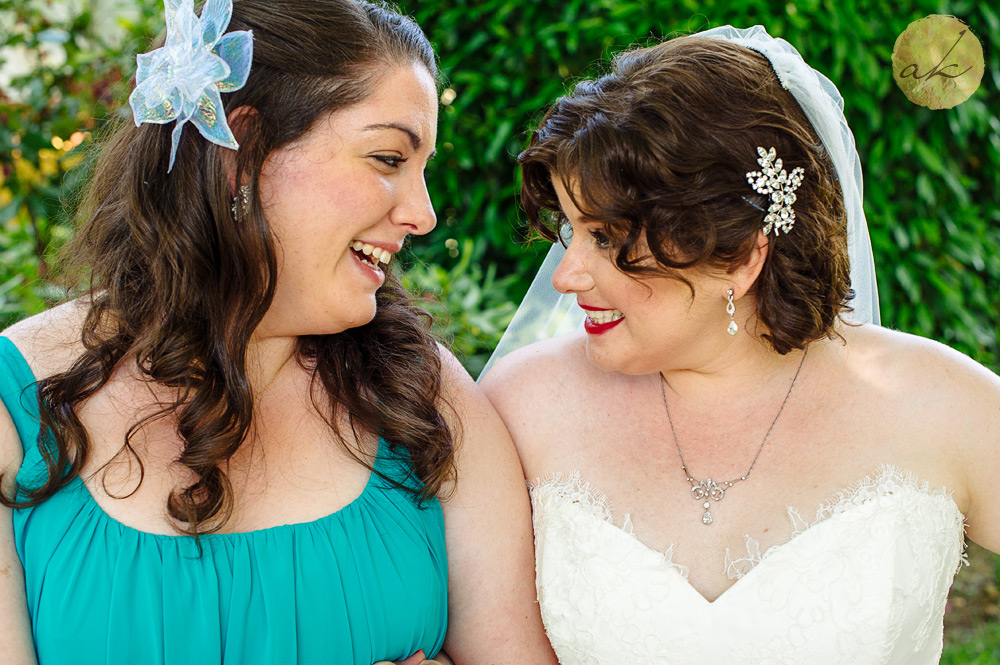 Runaway flower girl!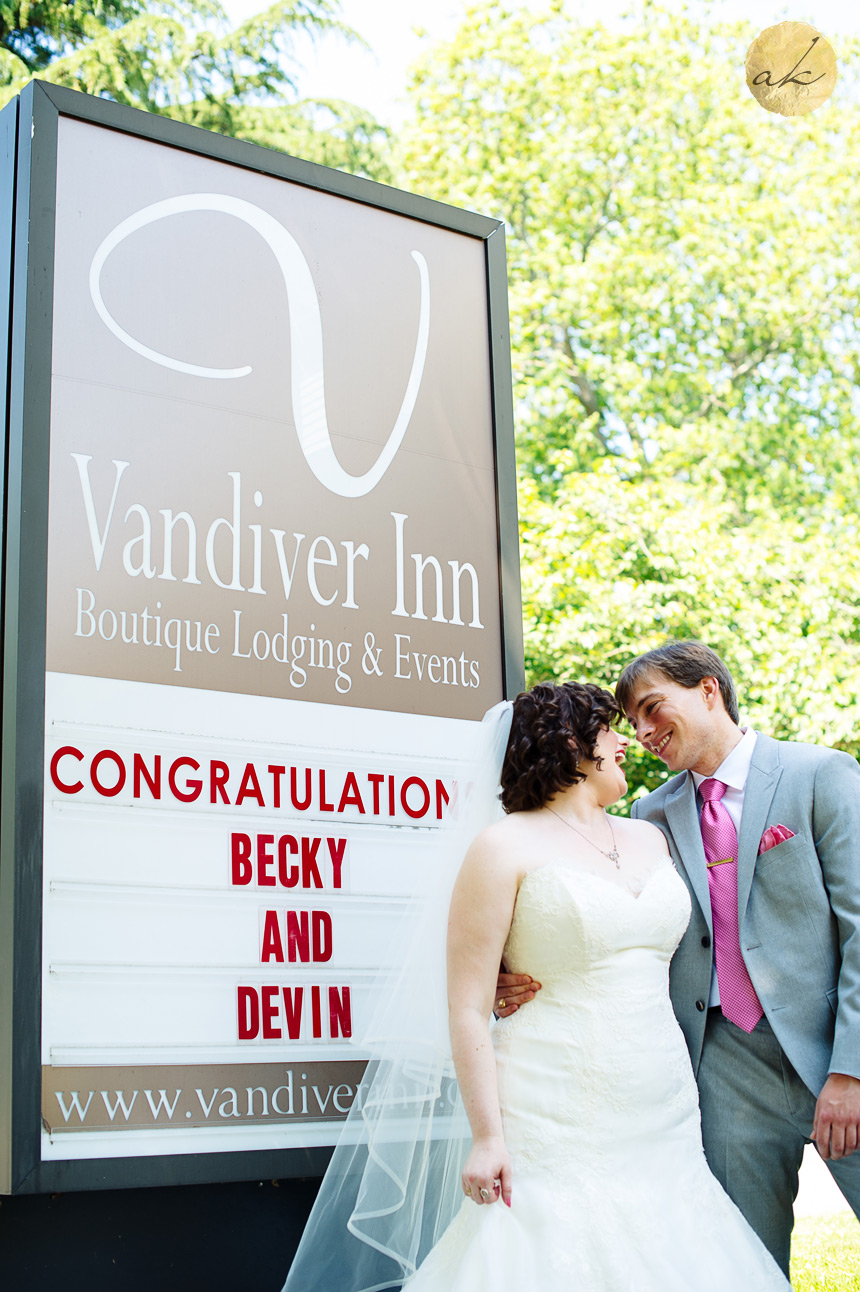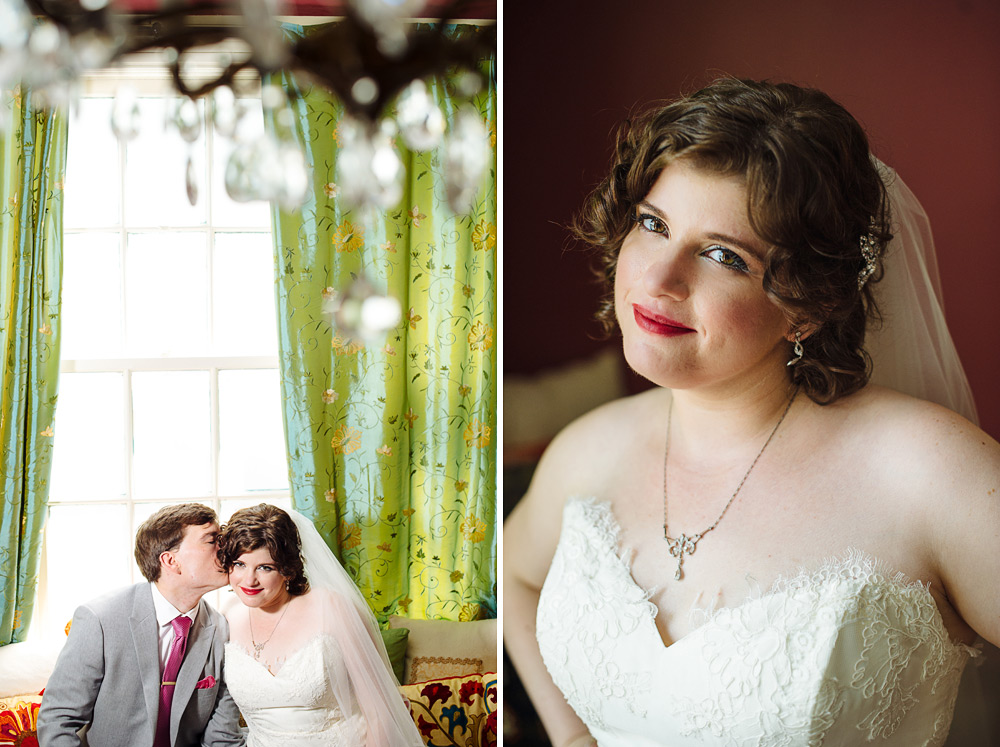 After their First Look and portraits, everyone went back to their rooms to cool off. I found Becky lounging enjoying the AC and many fans. Cool as a cucumber.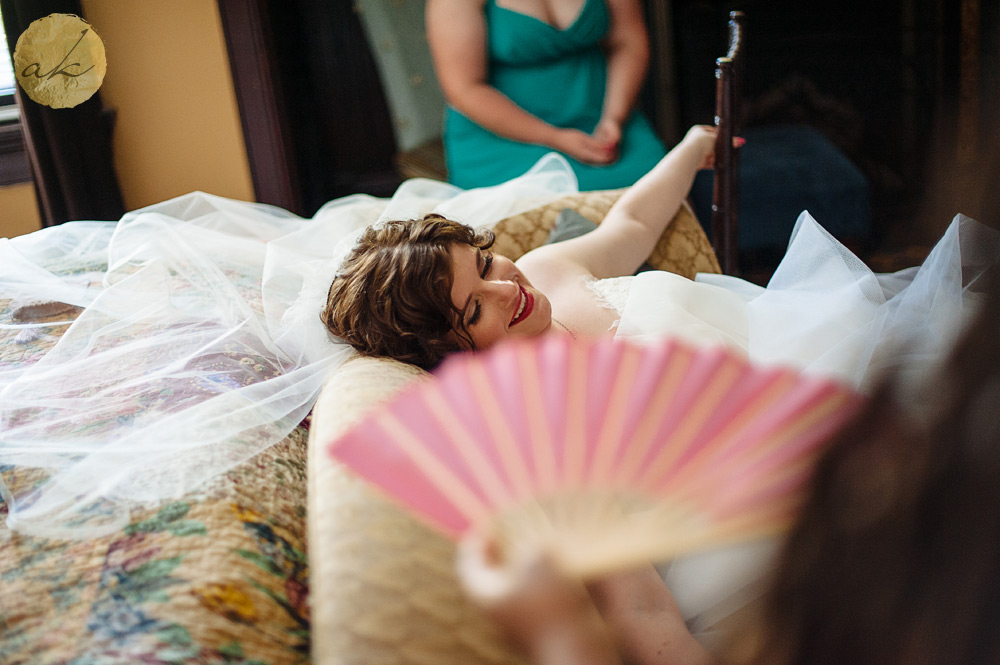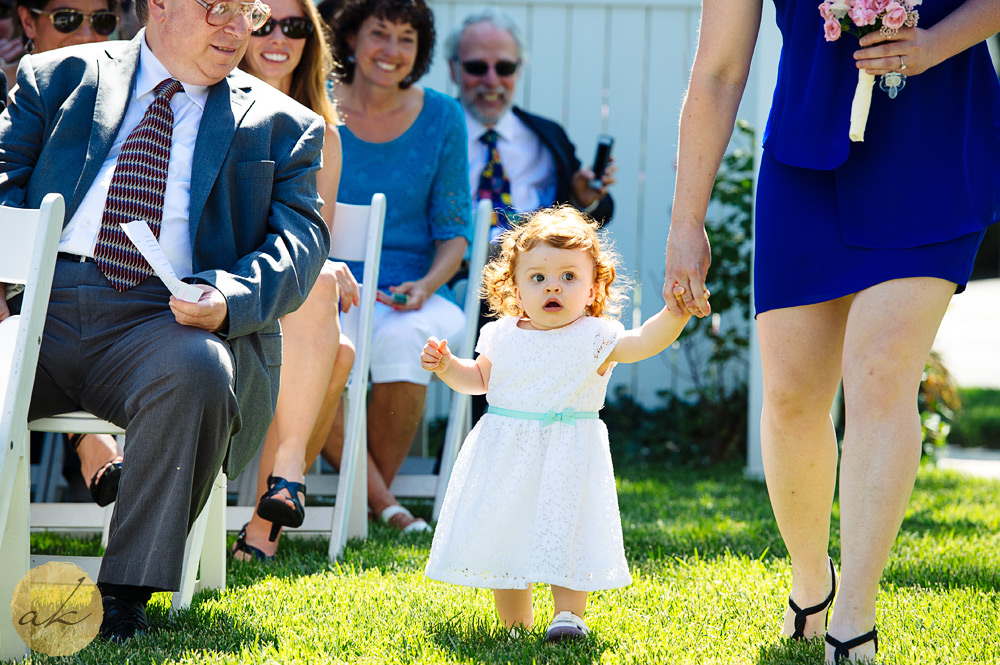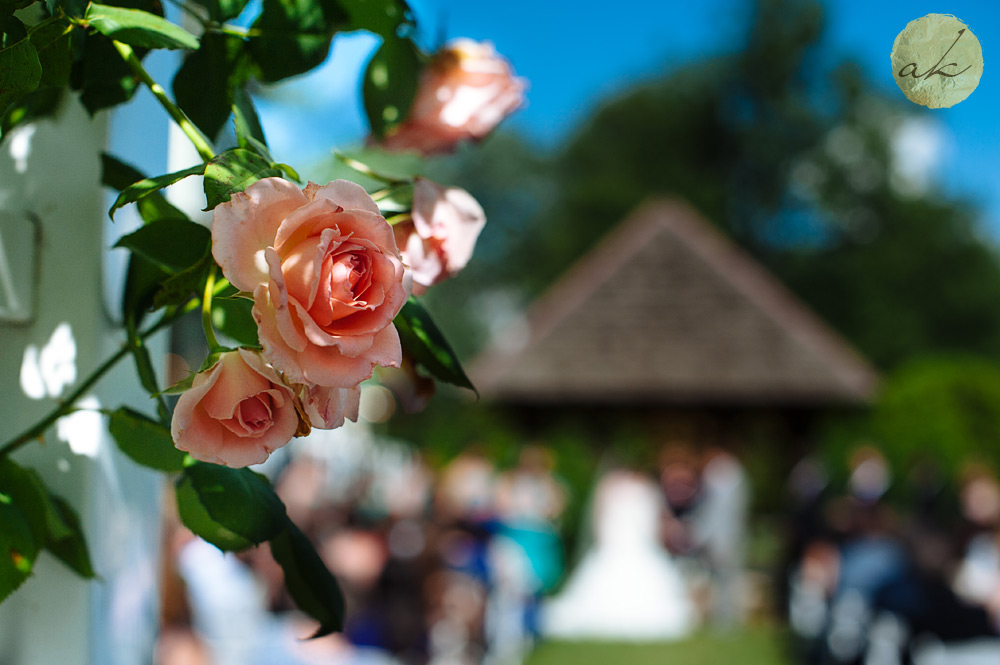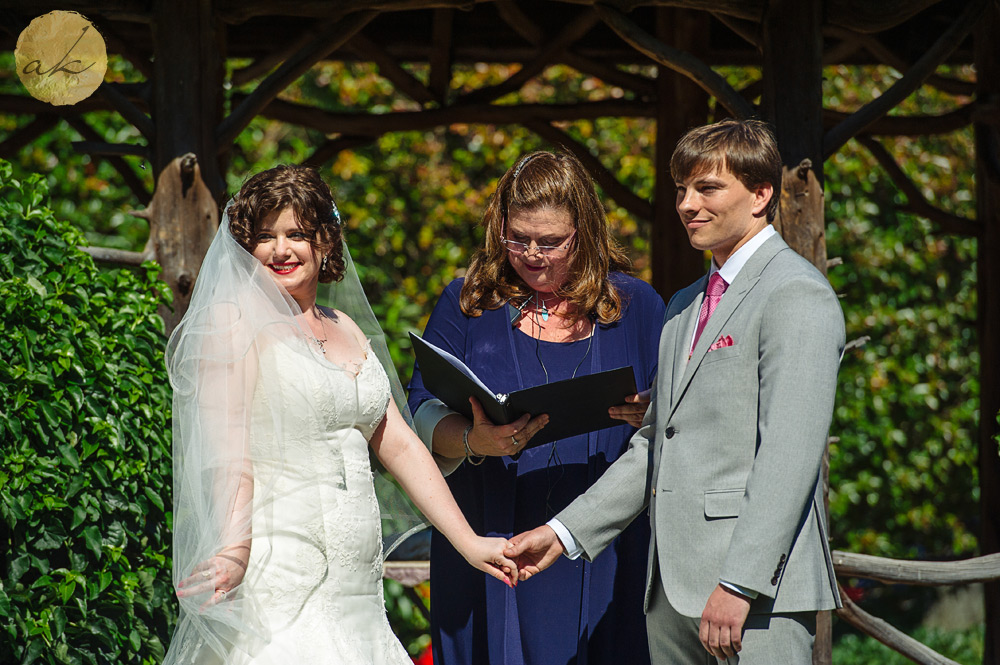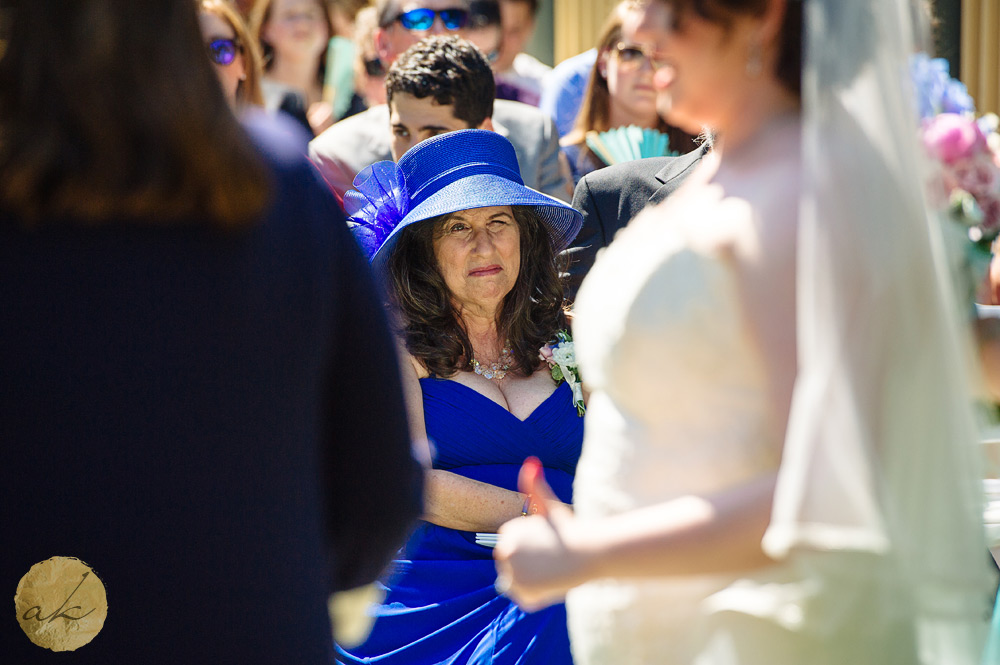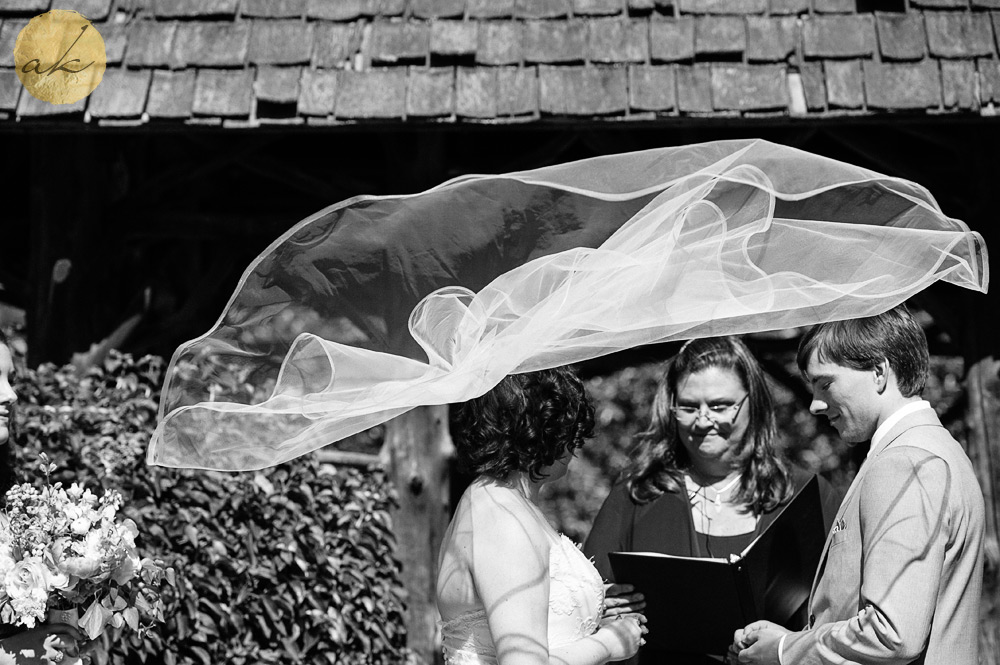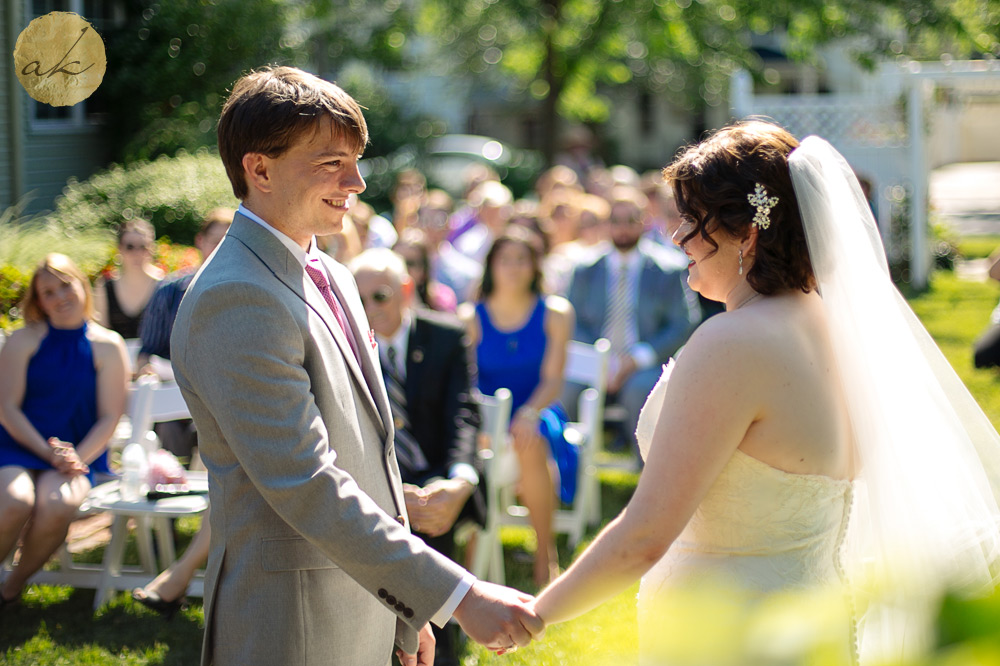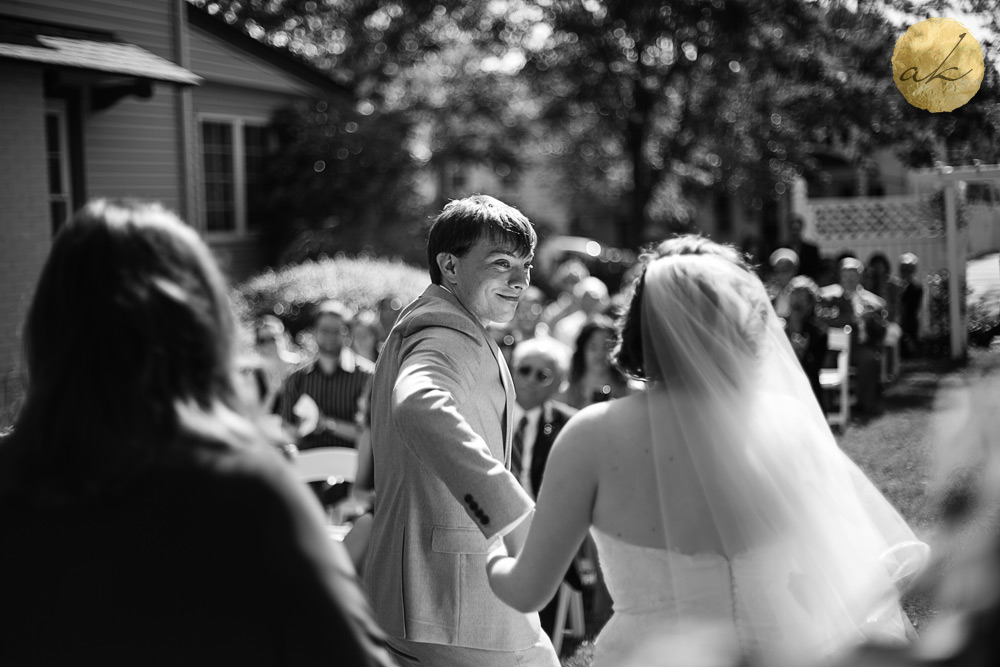 We took a little time to run down the road to the Concord Point Lighthouse for some more wedding fun photos.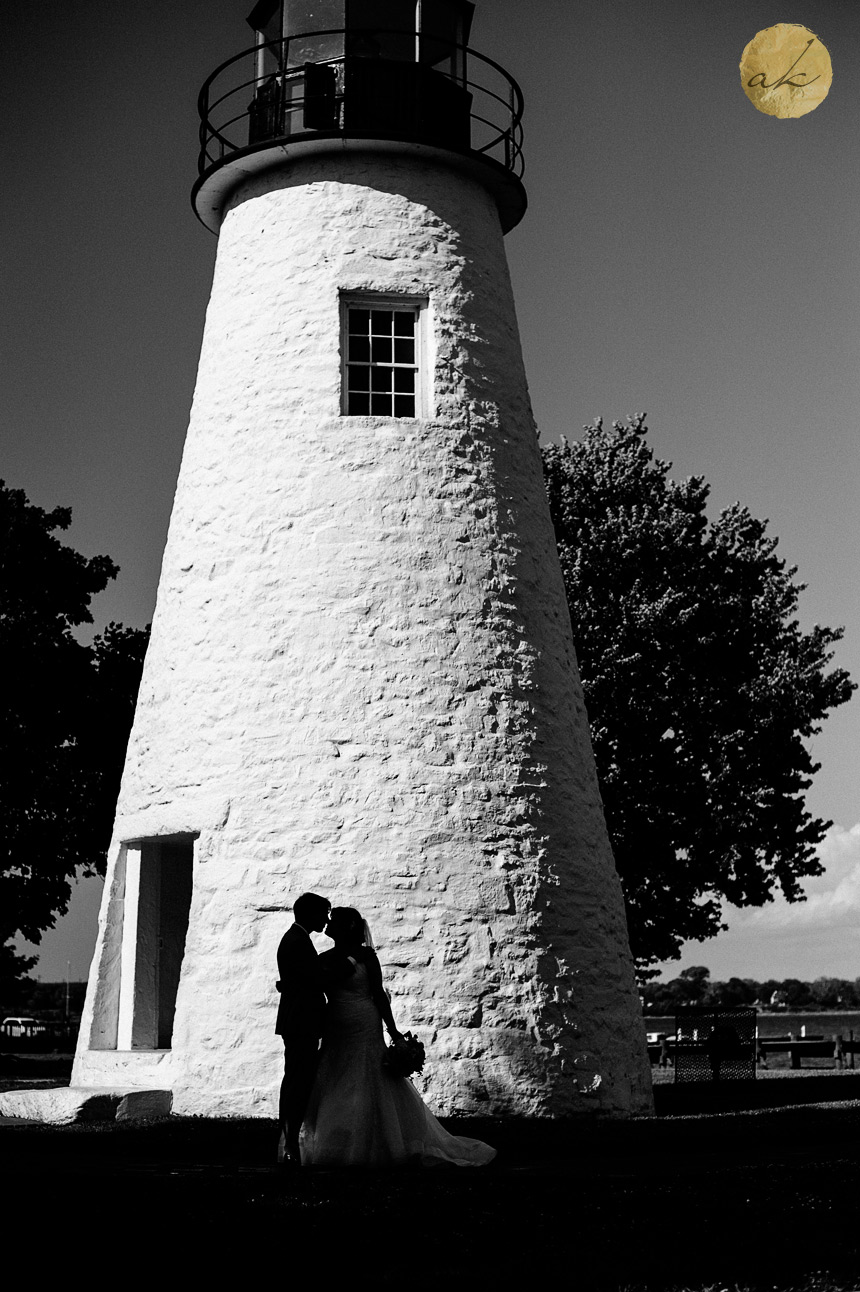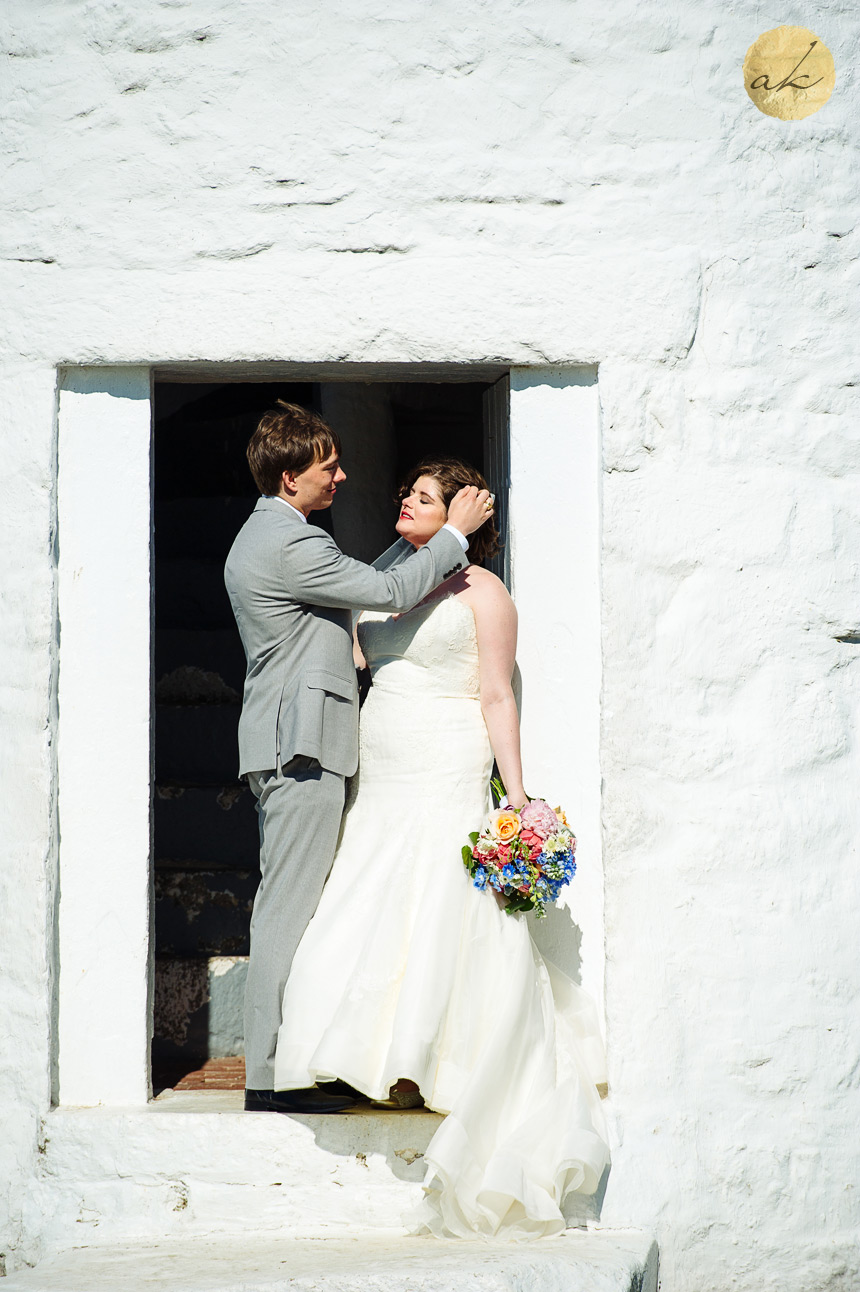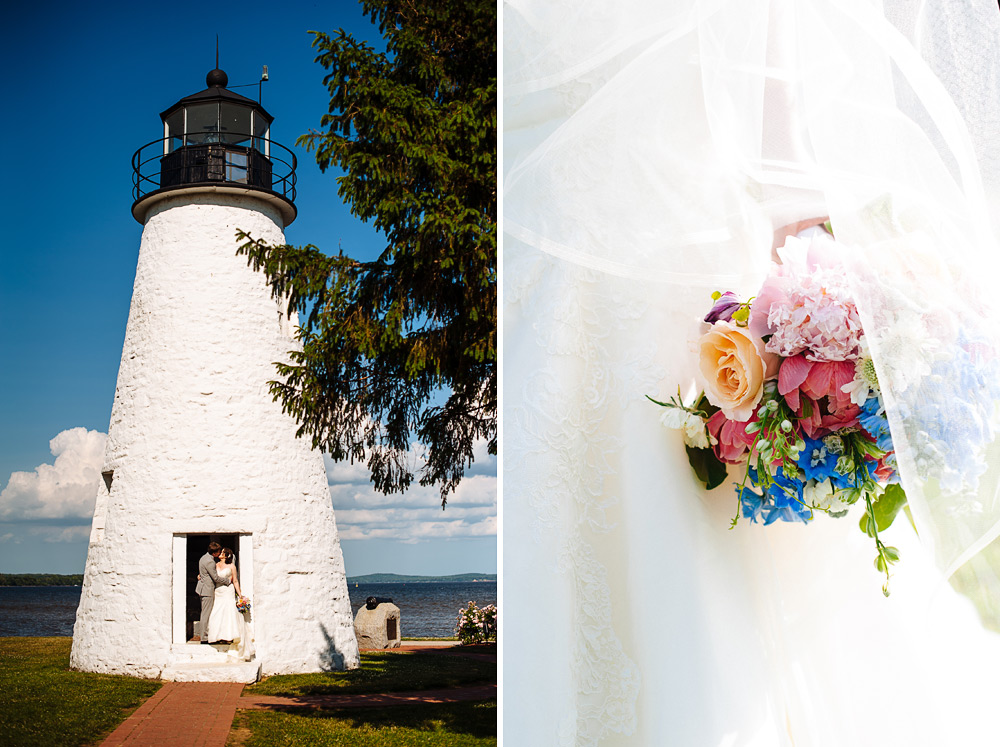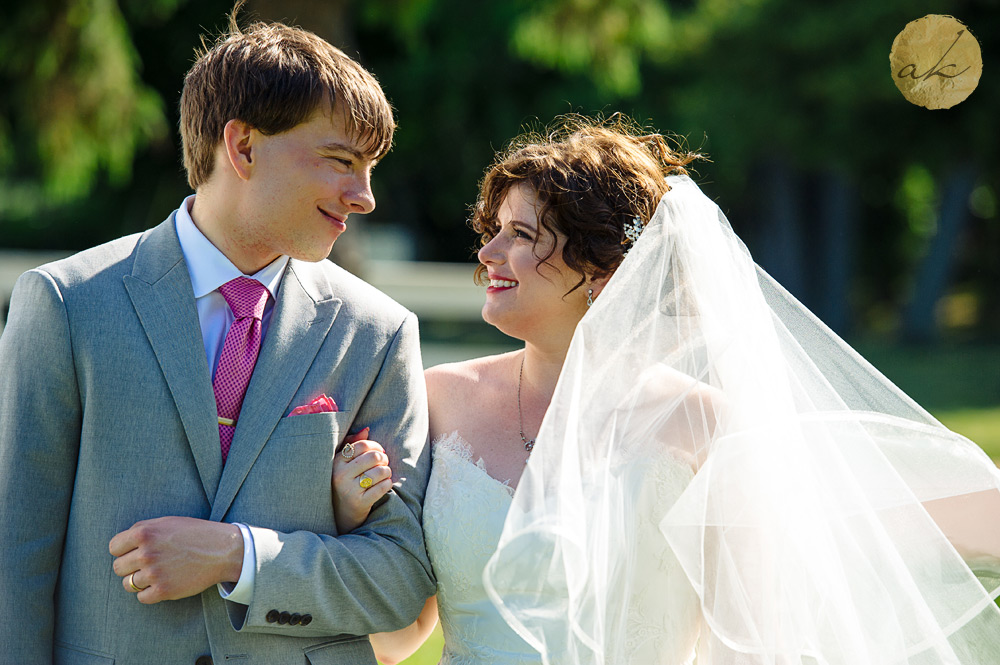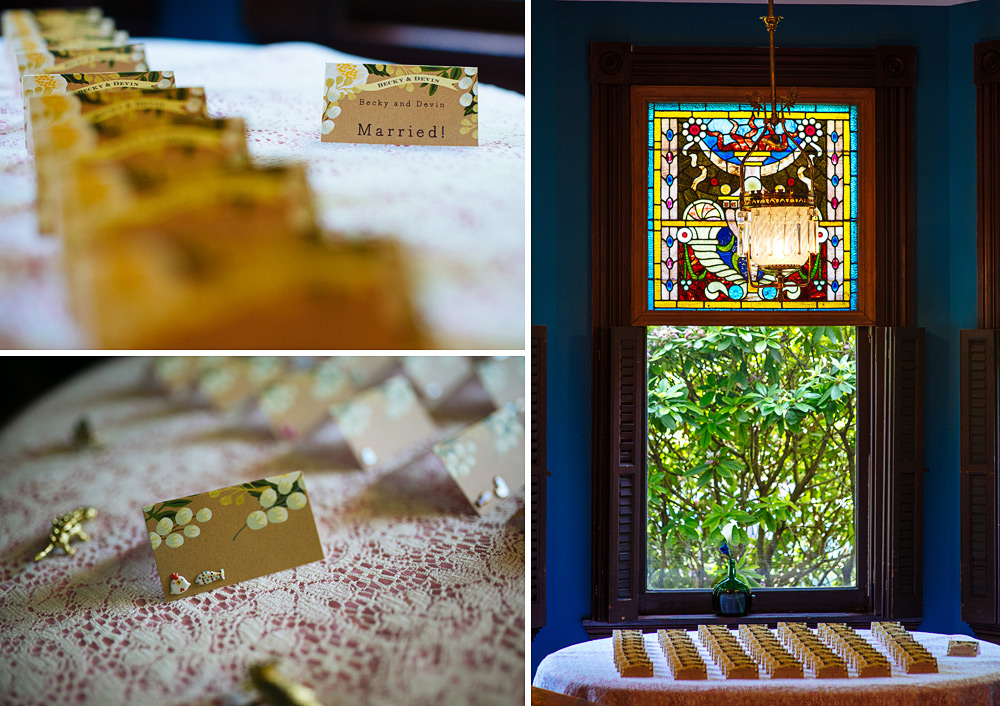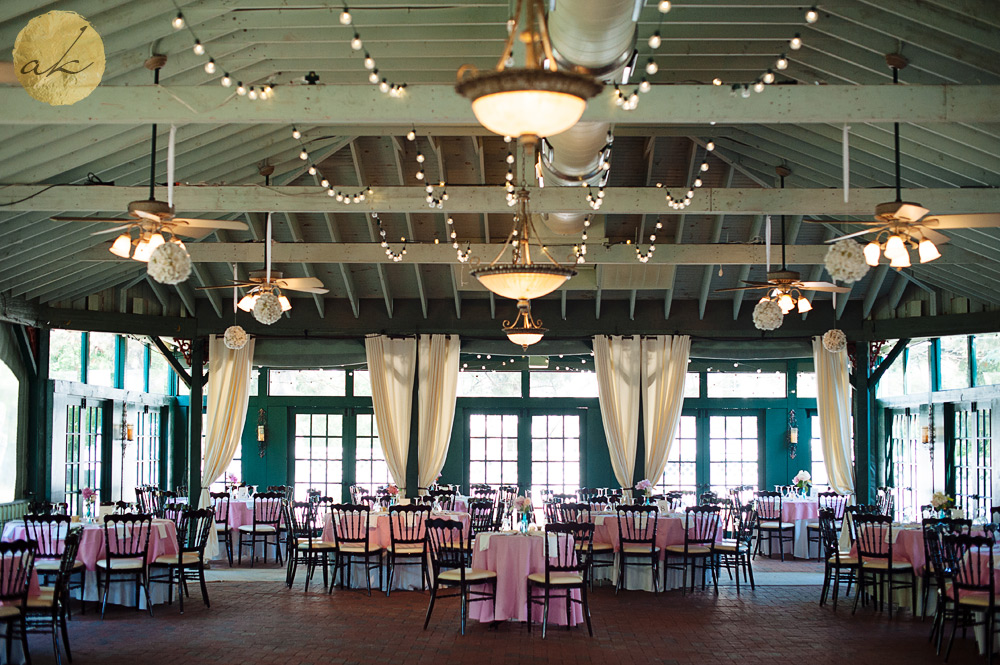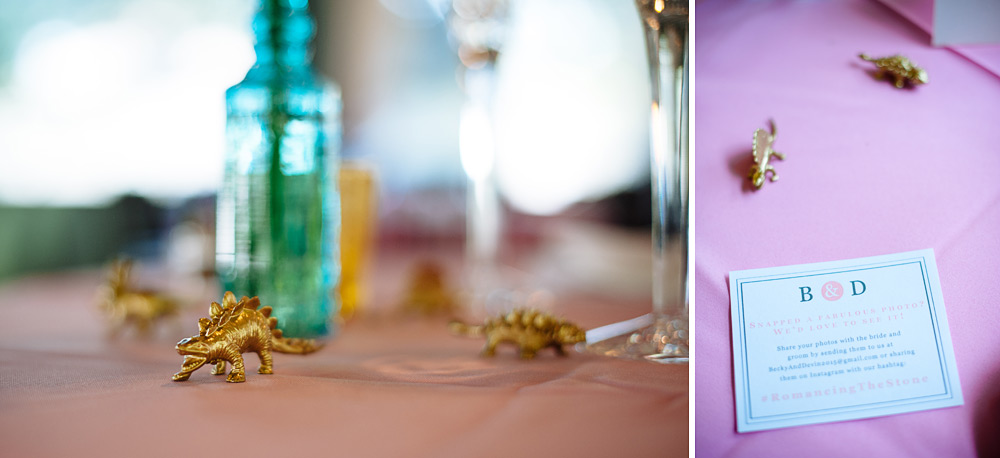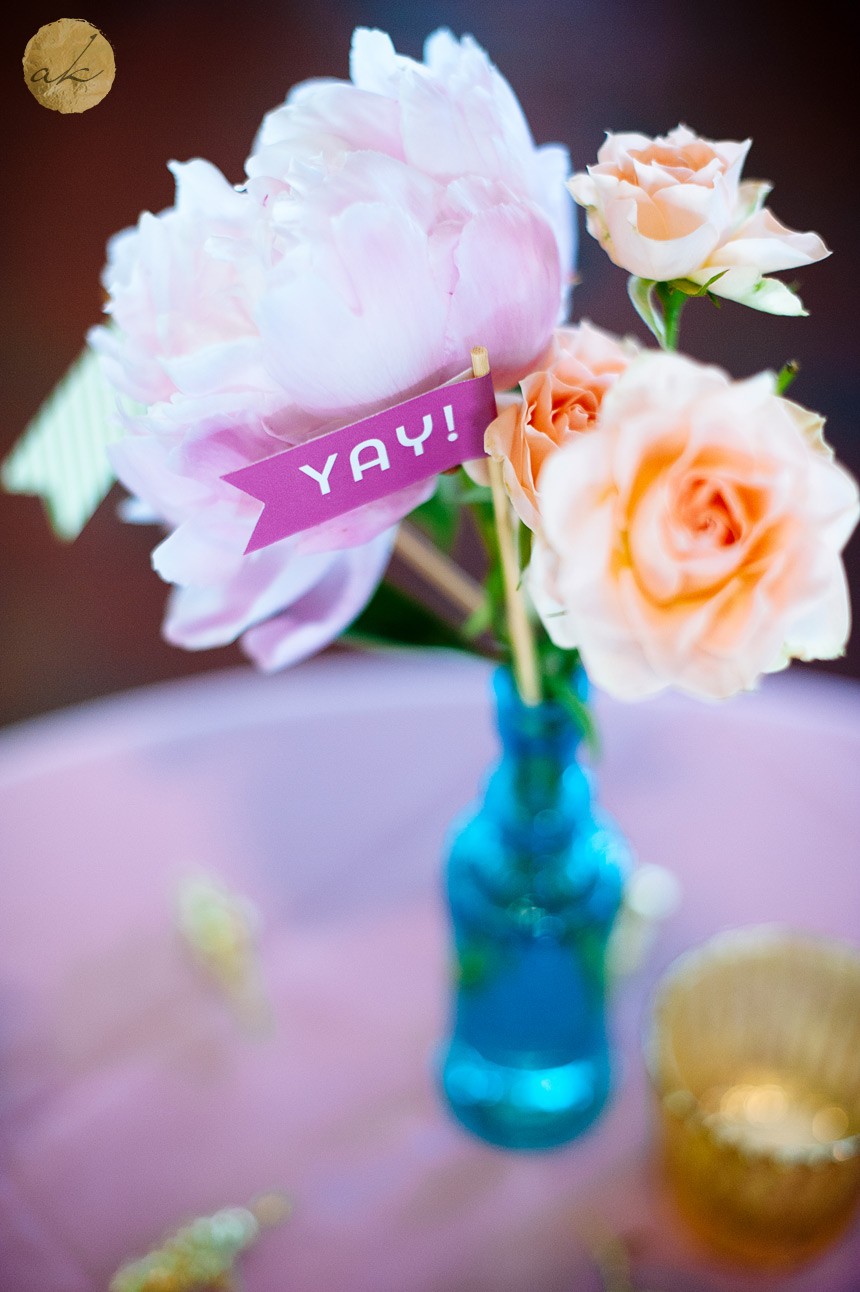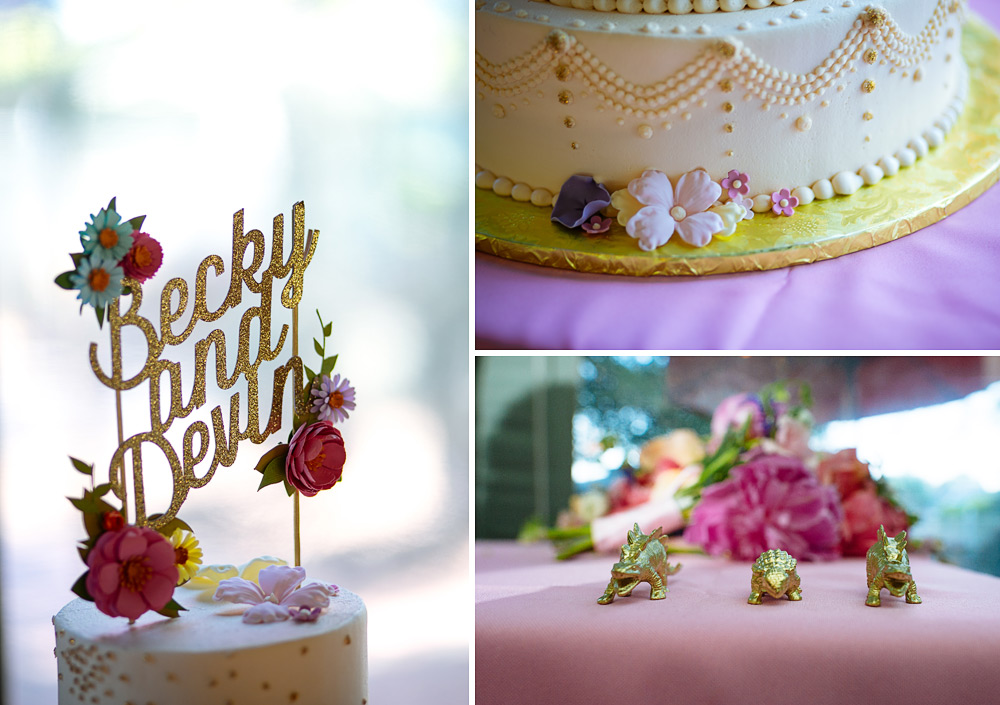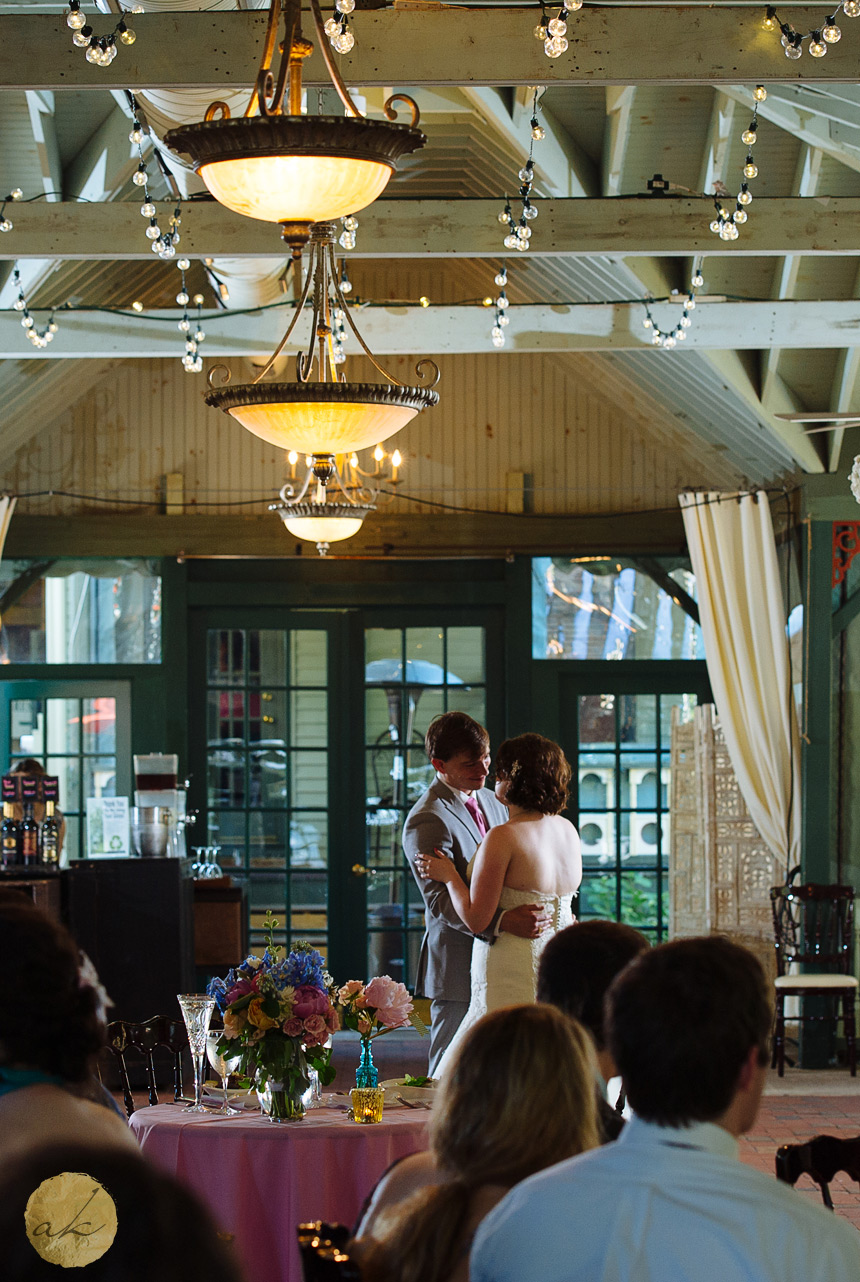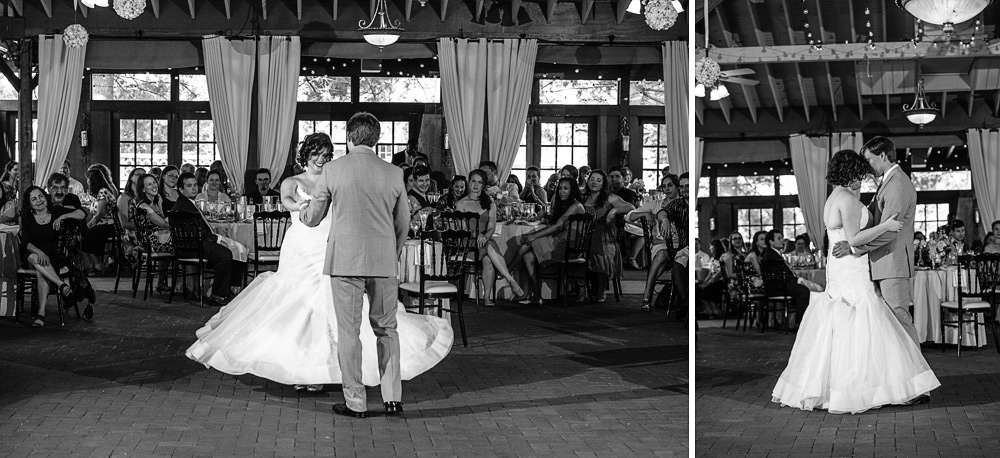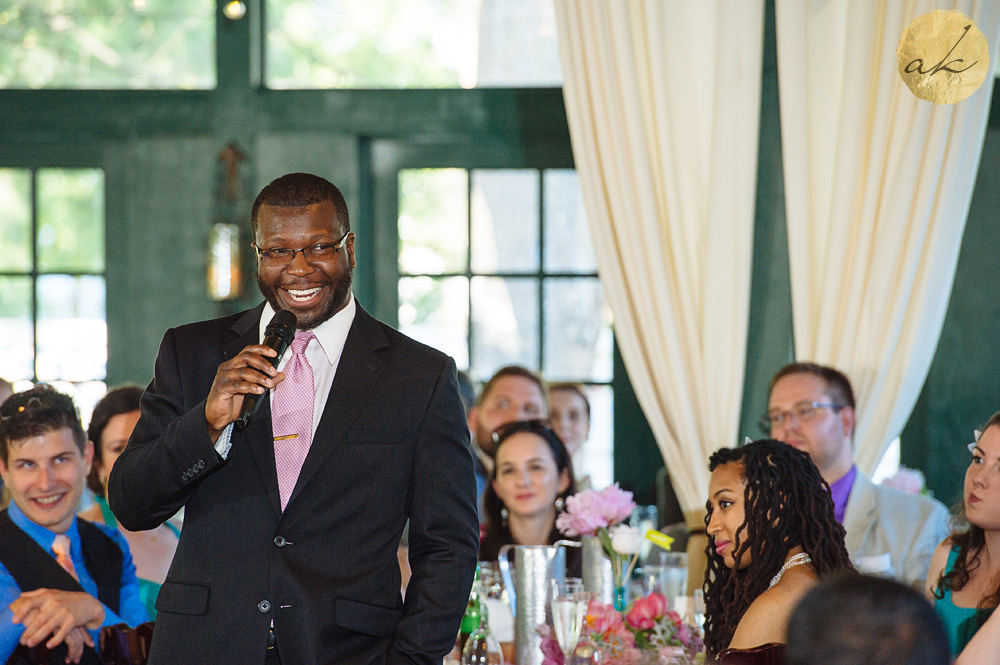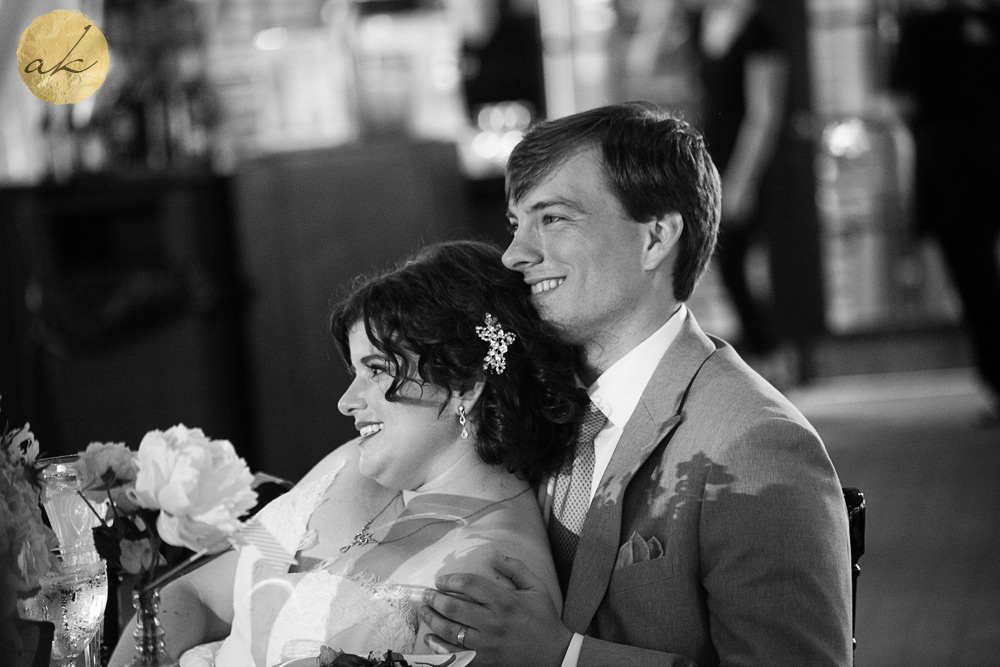 Best Man silliness. He didn't loose a bro, he gained a BFF-in-law. 🙂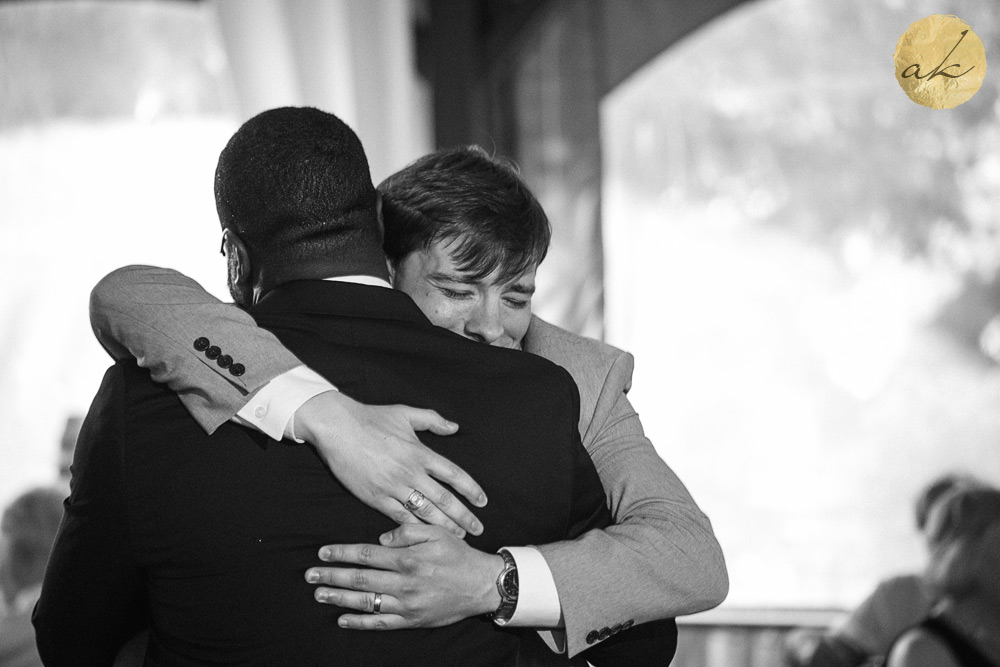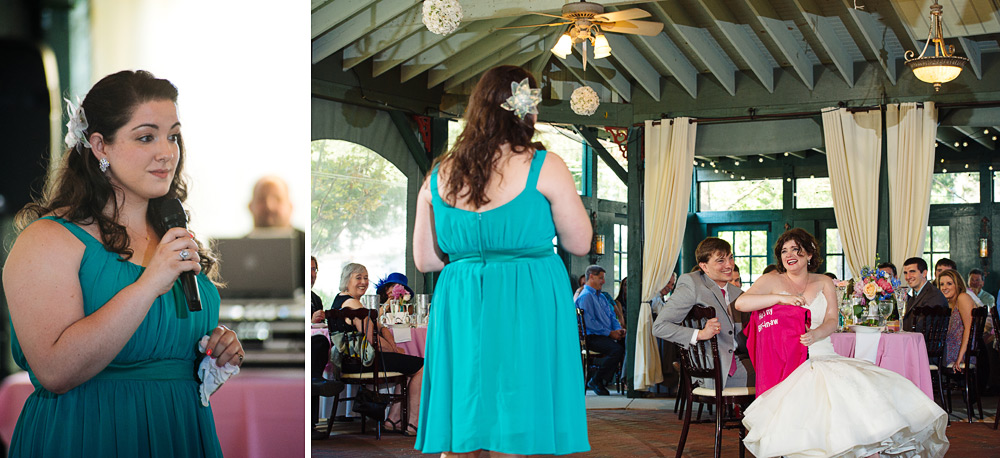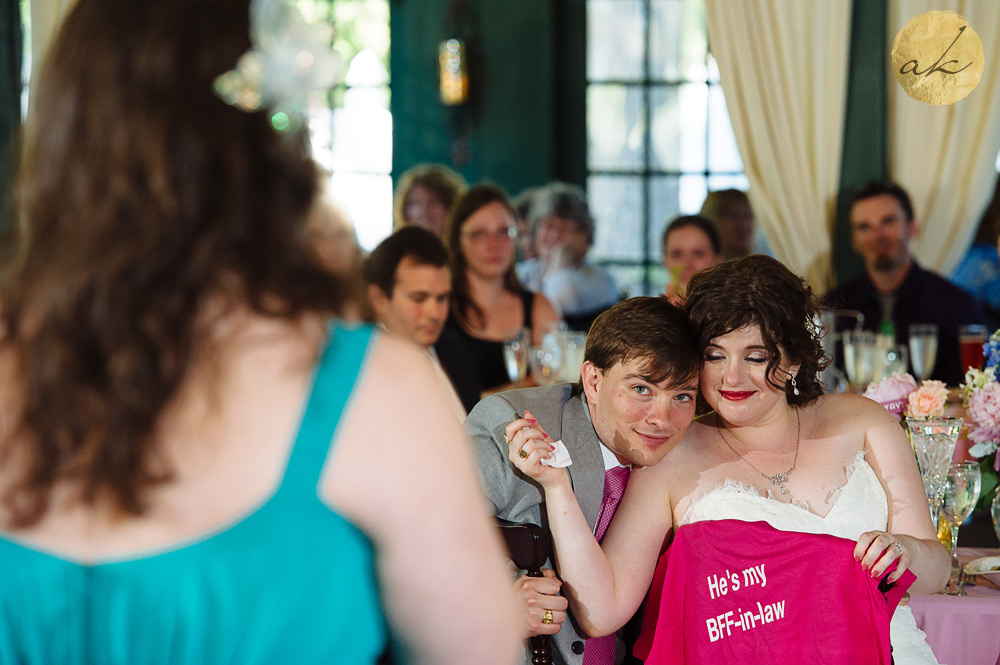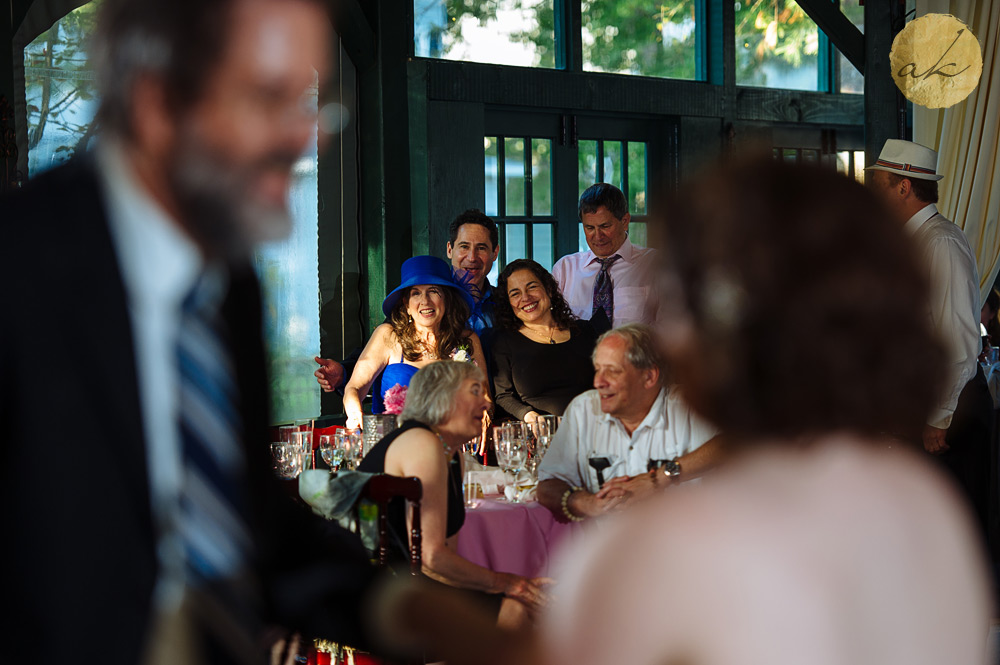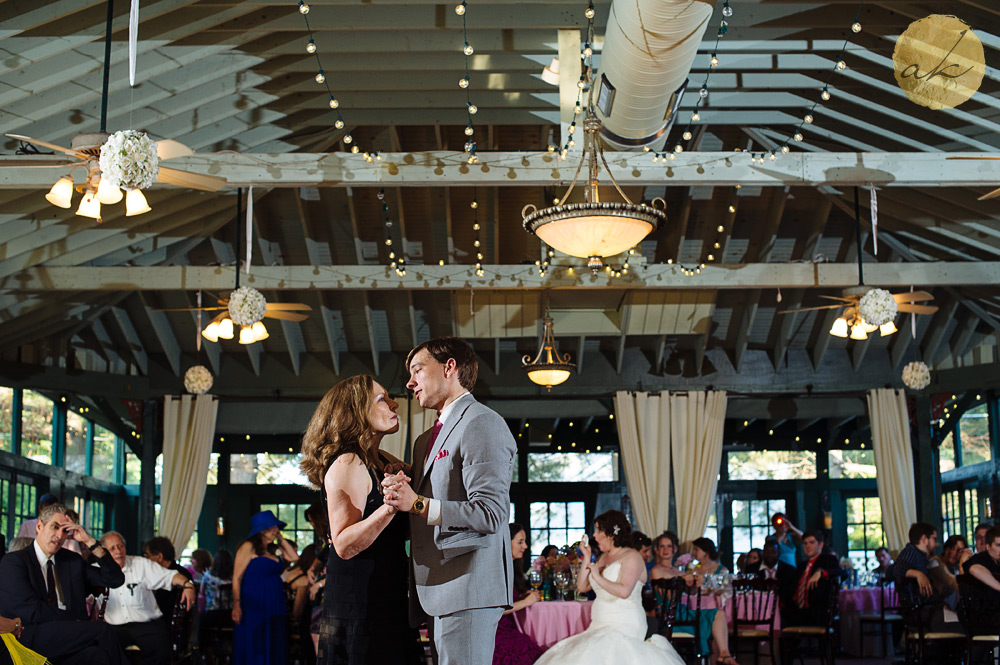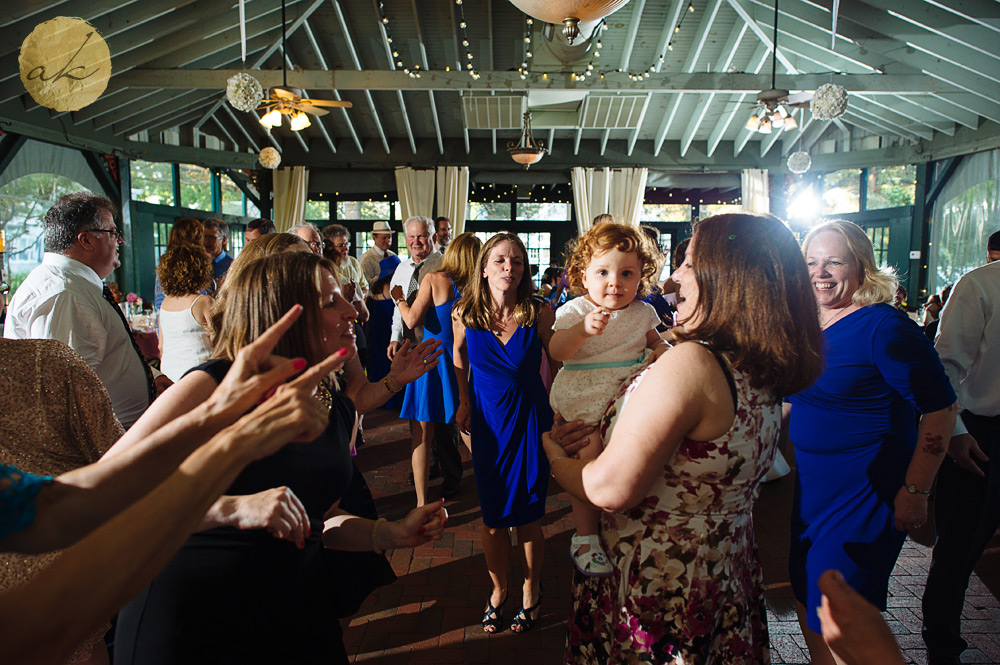 If your computer screen was scratch and sniff you'd be in heaven right now, and I might be licking the screen. The cake from Desserts by Rita smelled and looked amazing!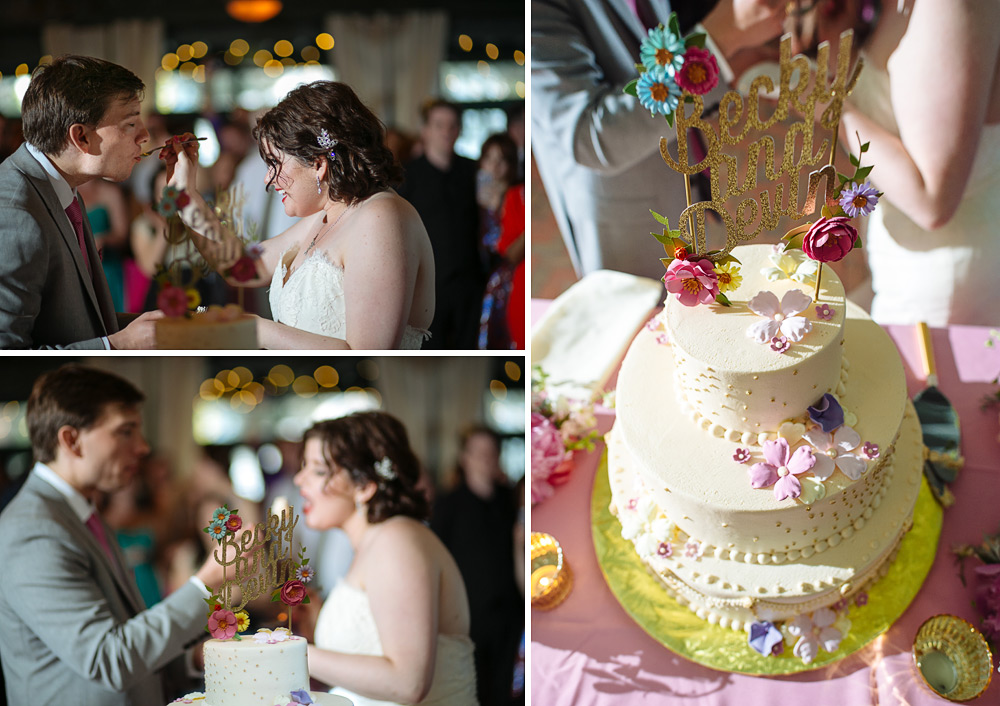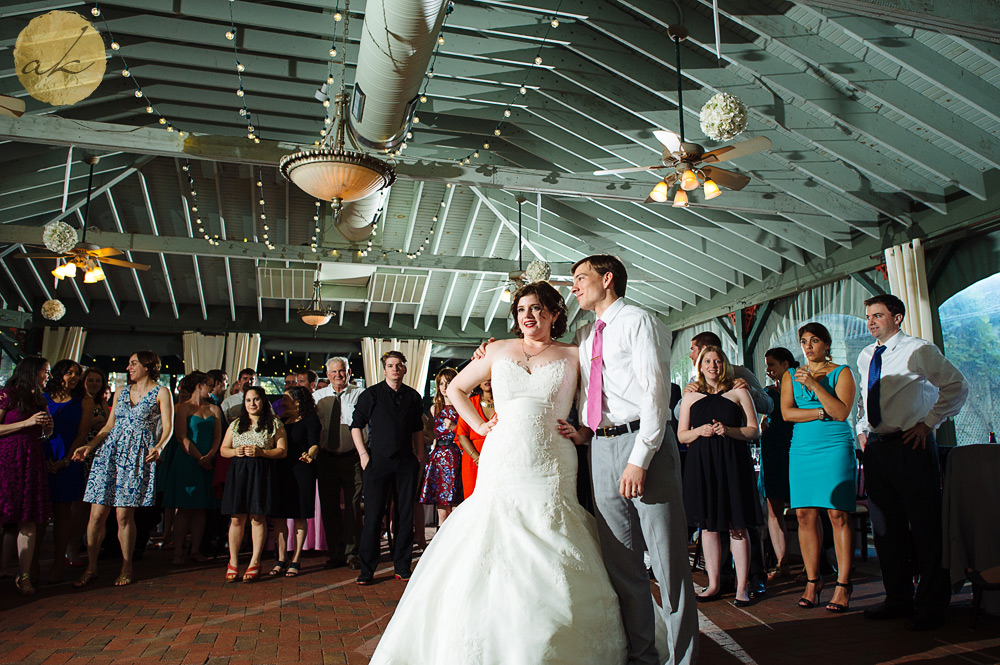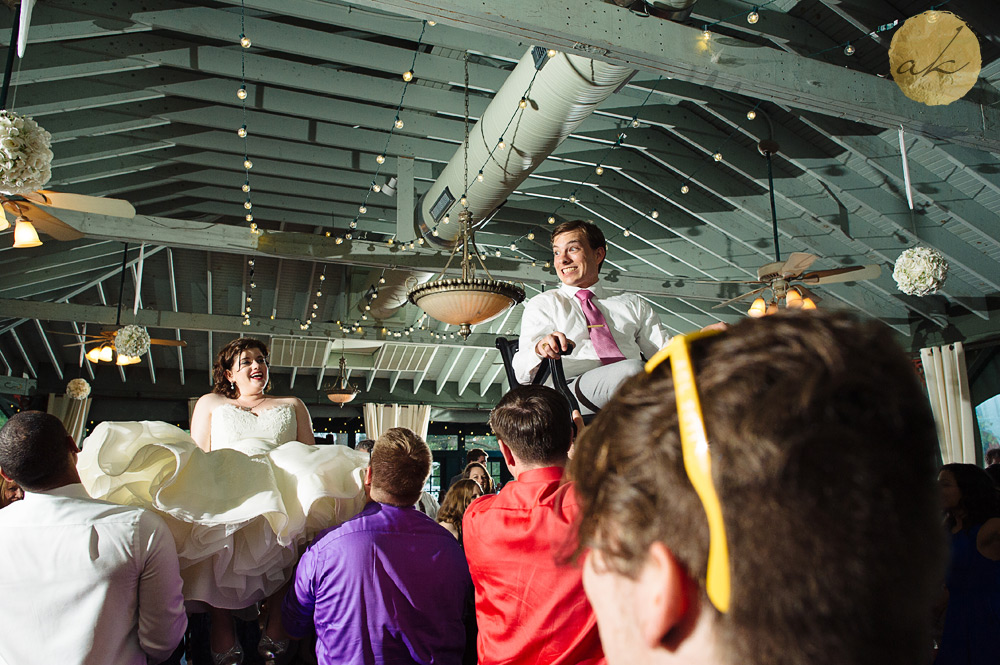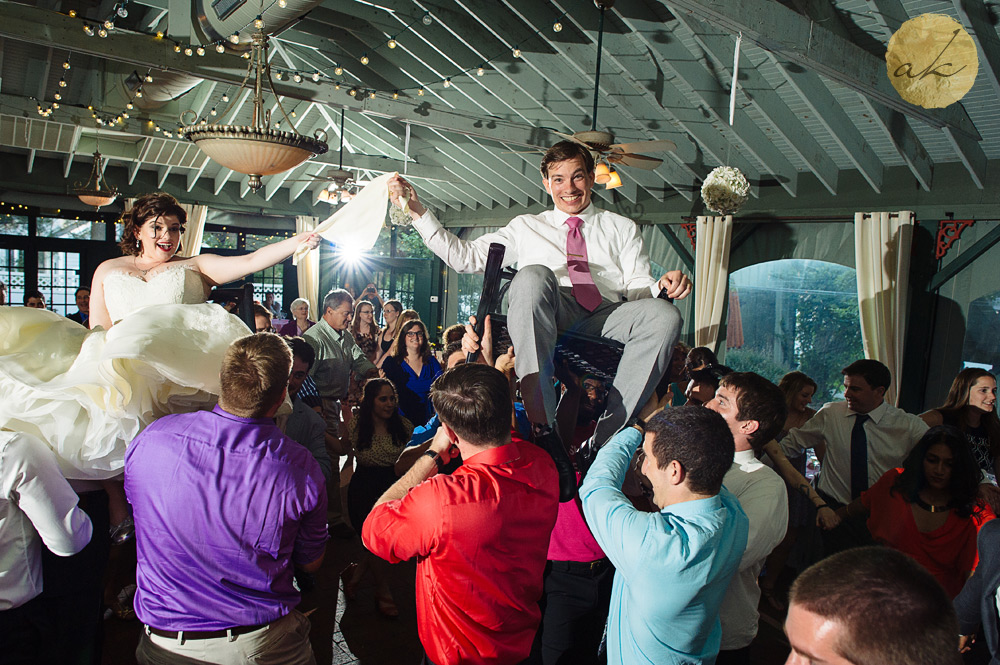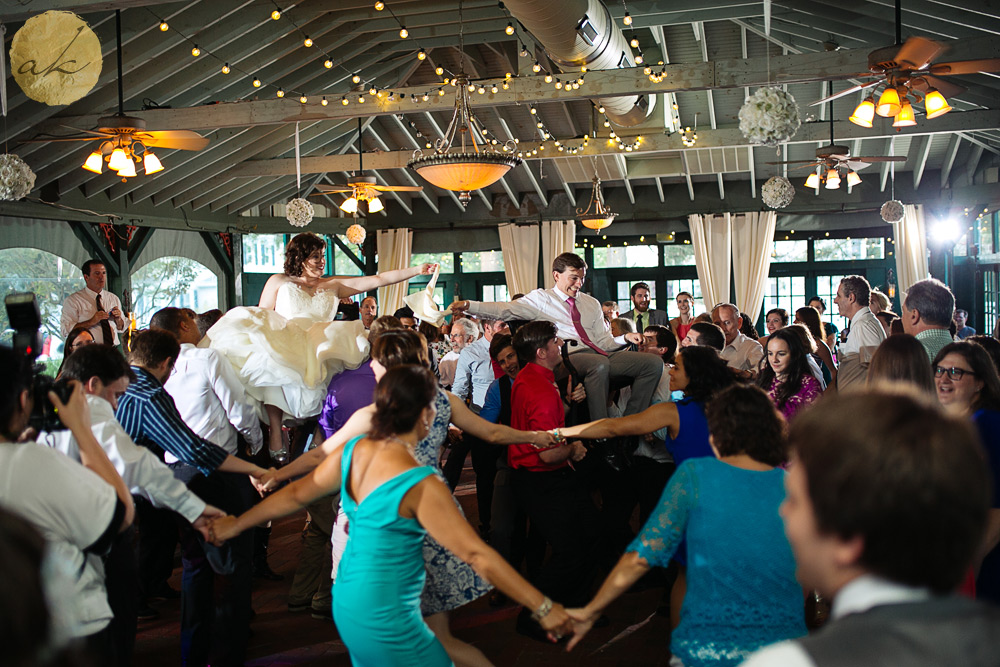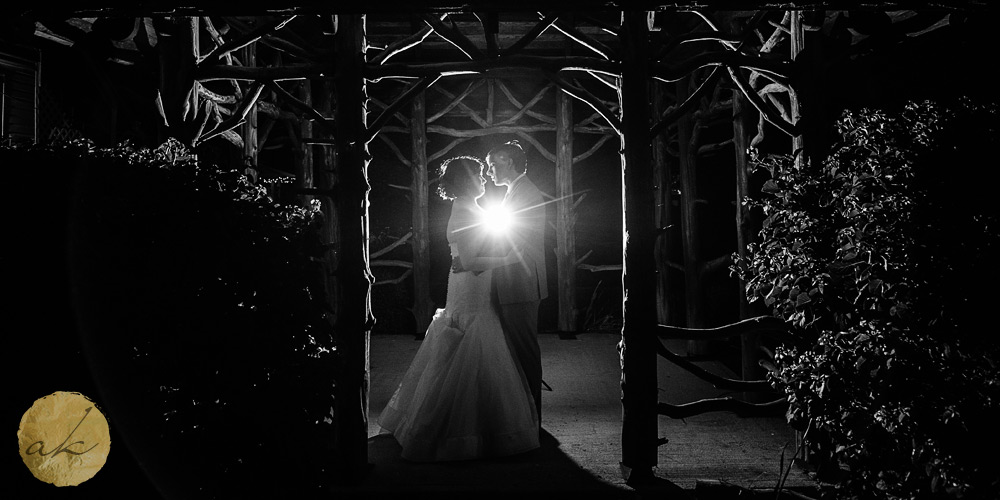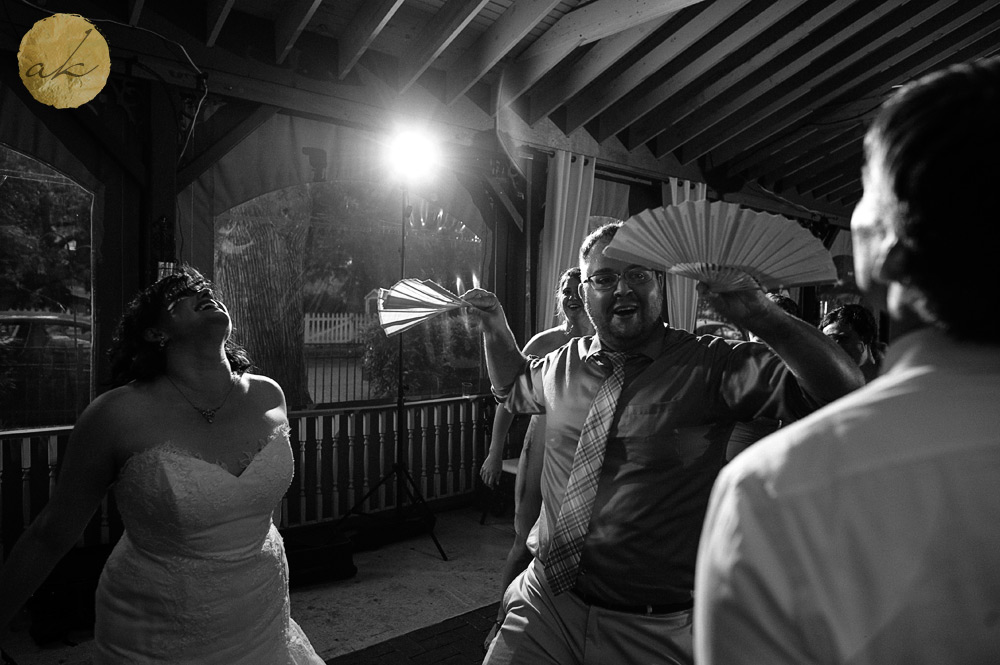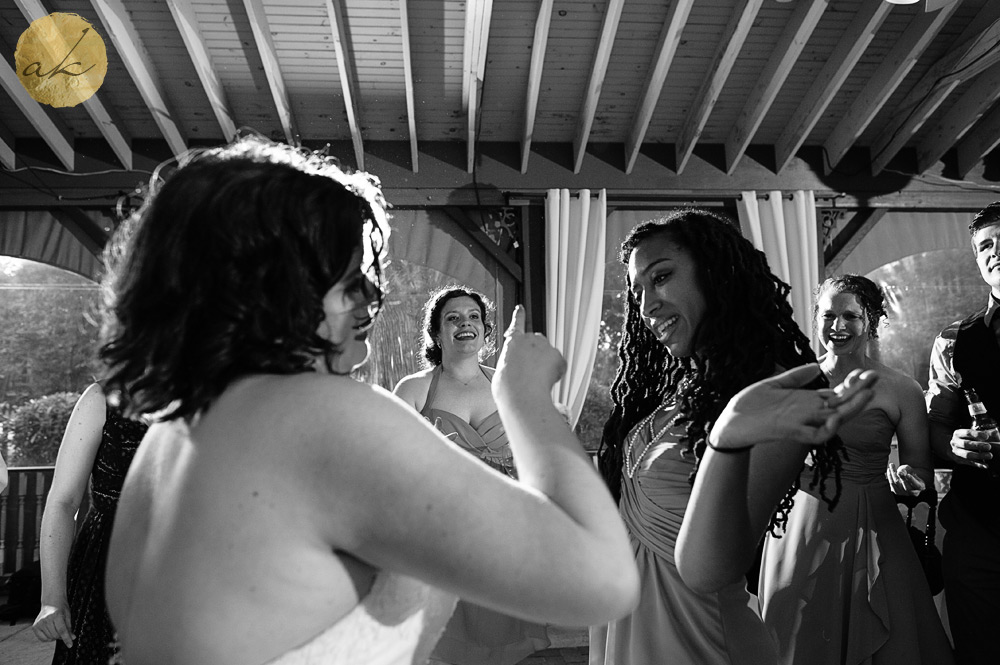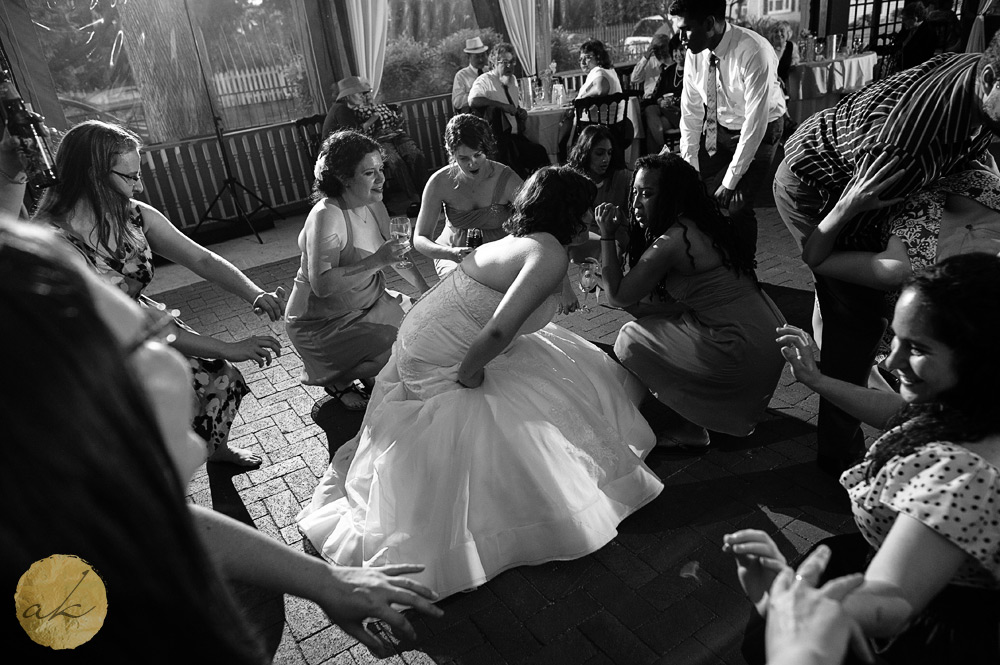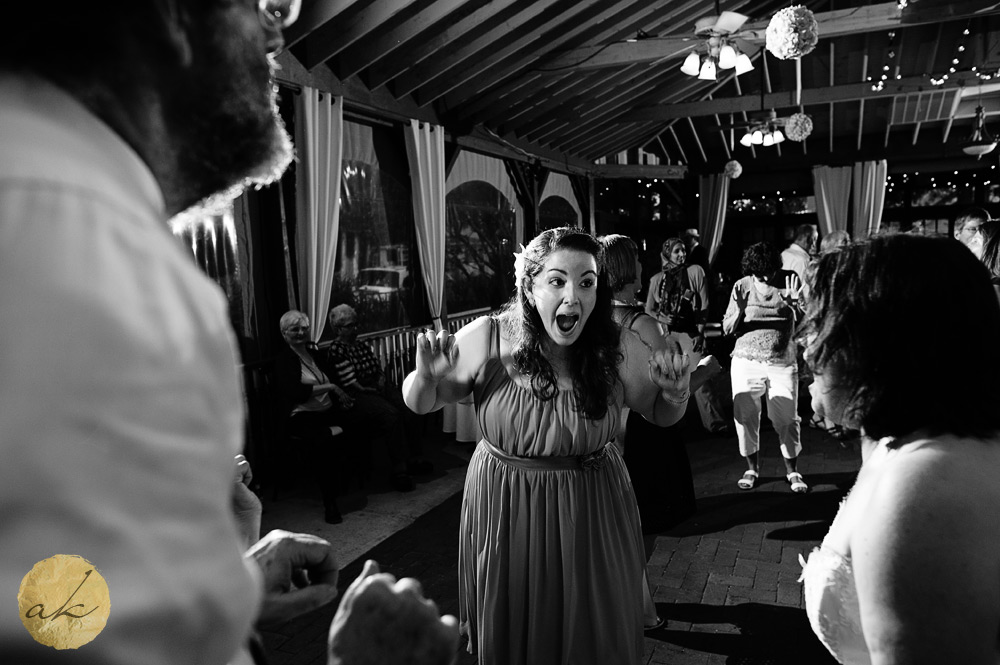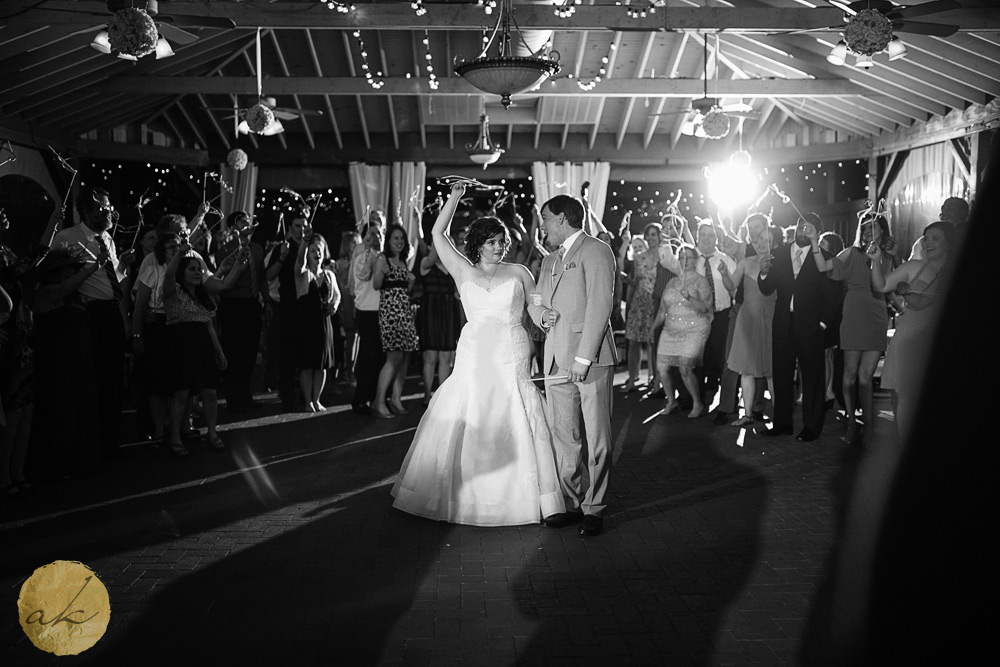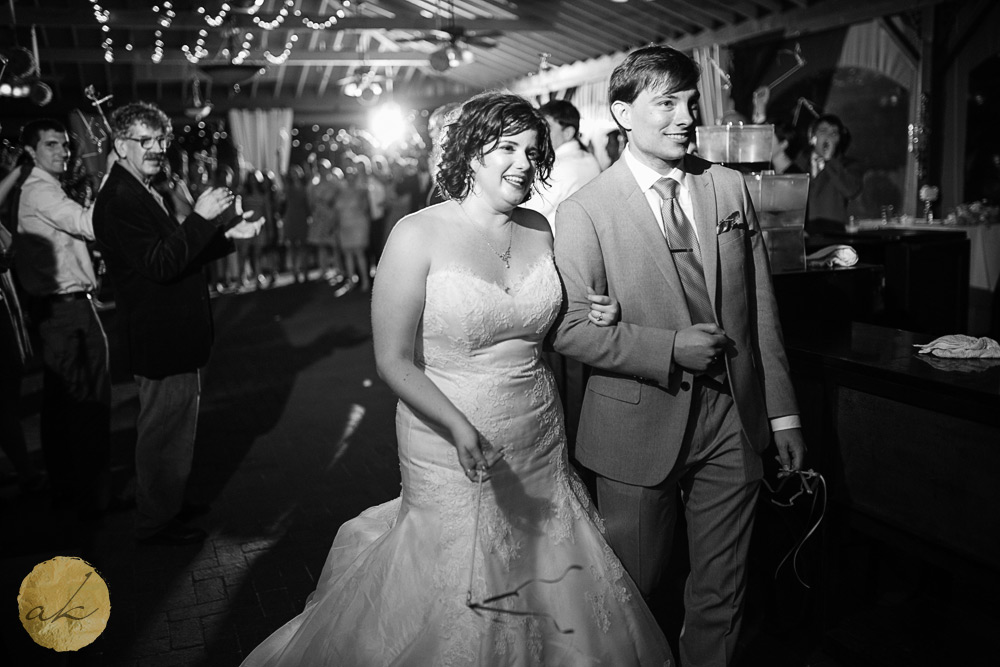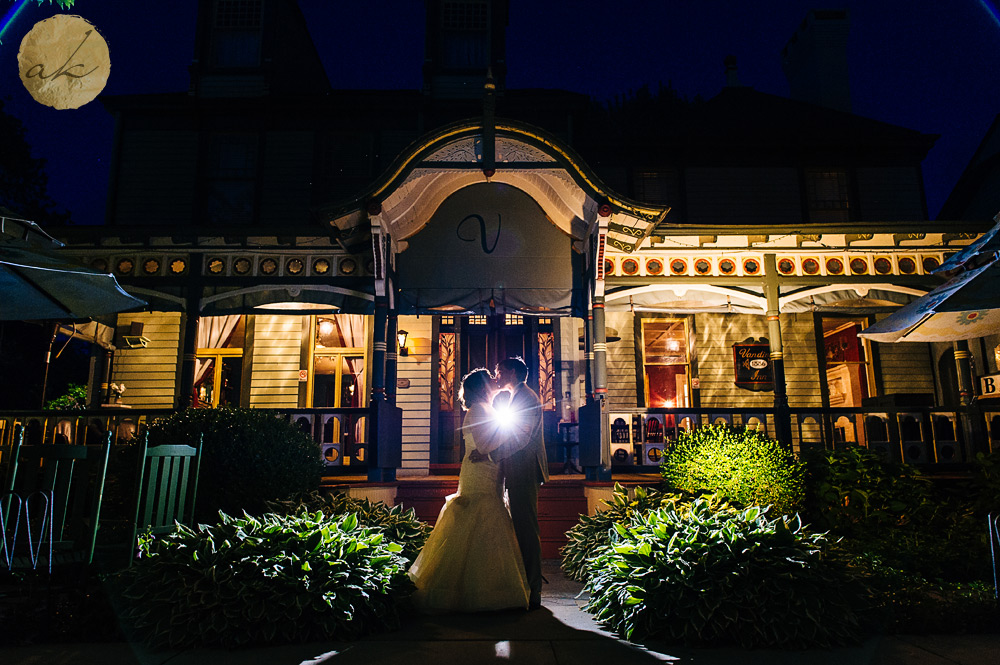 ● Florist: The Floral Studio
● DJ/Band: DJ Mark Eldridge, Great Scott Productions
● Caterer: The Vandiver Inn
● Hair and Make-up: Bridal Artistry
● Cake Vendor: Desserts by Rita
● Jewels c/o Lang Antiques
Are you getting married? I'd love to work with you! Contact me to see if I'm available for your wedding date!