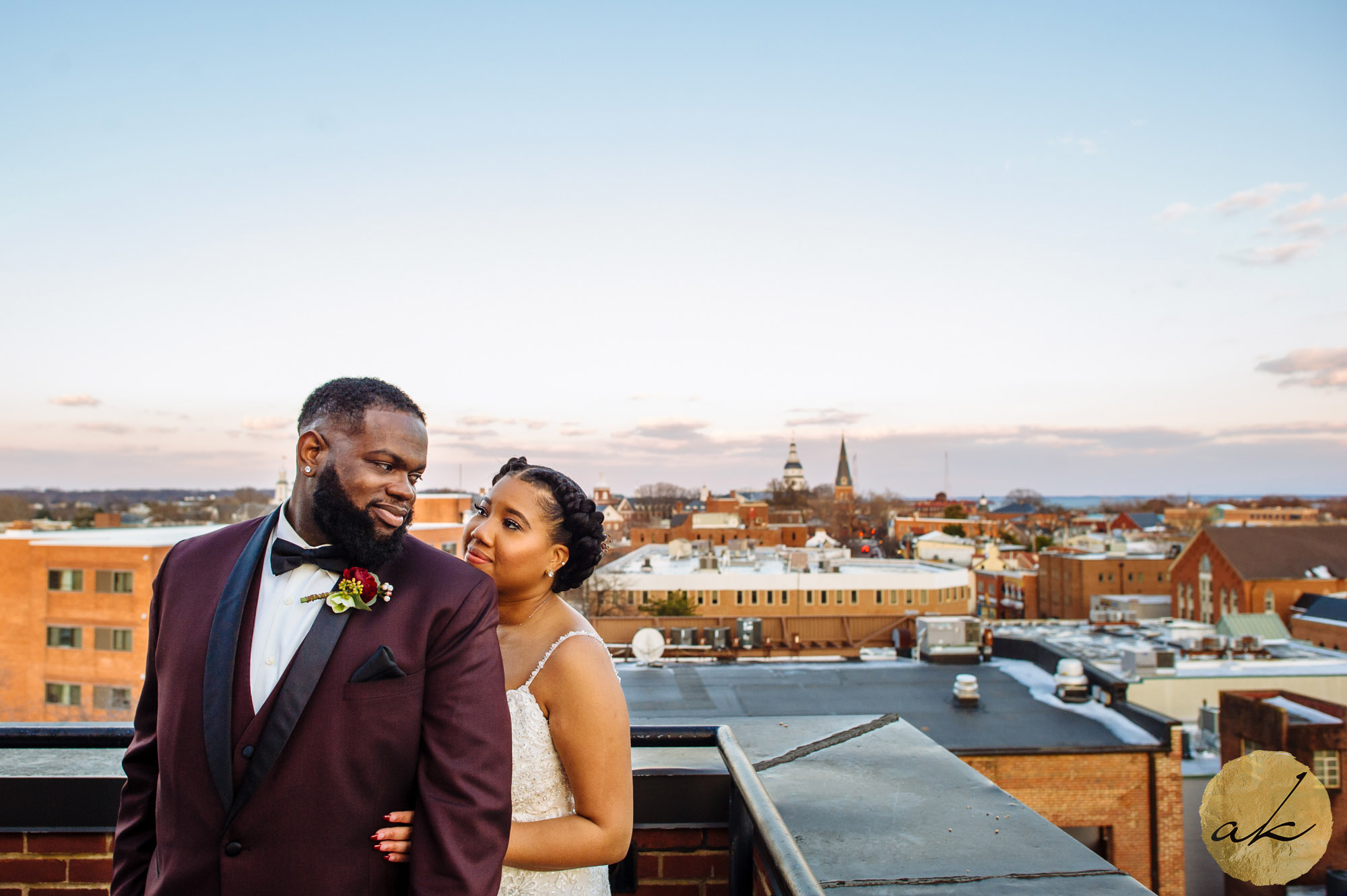 Brittany and Jamal's winter Graduate Annapolis hotel wedding marks the first blog post of 2021! Like so many couples of 2020, their wedding was postponed to a very cold February day. Neither snow nor ice could keep everyone from celebrating this wonderful couple. The love and support of their family and friends was evident.
Wedding Venue: Graduate Annapolis Hotel
Photographer: Angel Kidwell Photography
Assistant Photographer: Dunks Photo
Caterer: Graduate Annapolis
Hair: Brittany Evans
Makeup: Tanesha Williams Beauty
Cake and Cupcakes: All in the Mix Bakeshop
Florist: York Flowers Annapolis
Grooms Attire: Annapolis Bridal & Tuxedo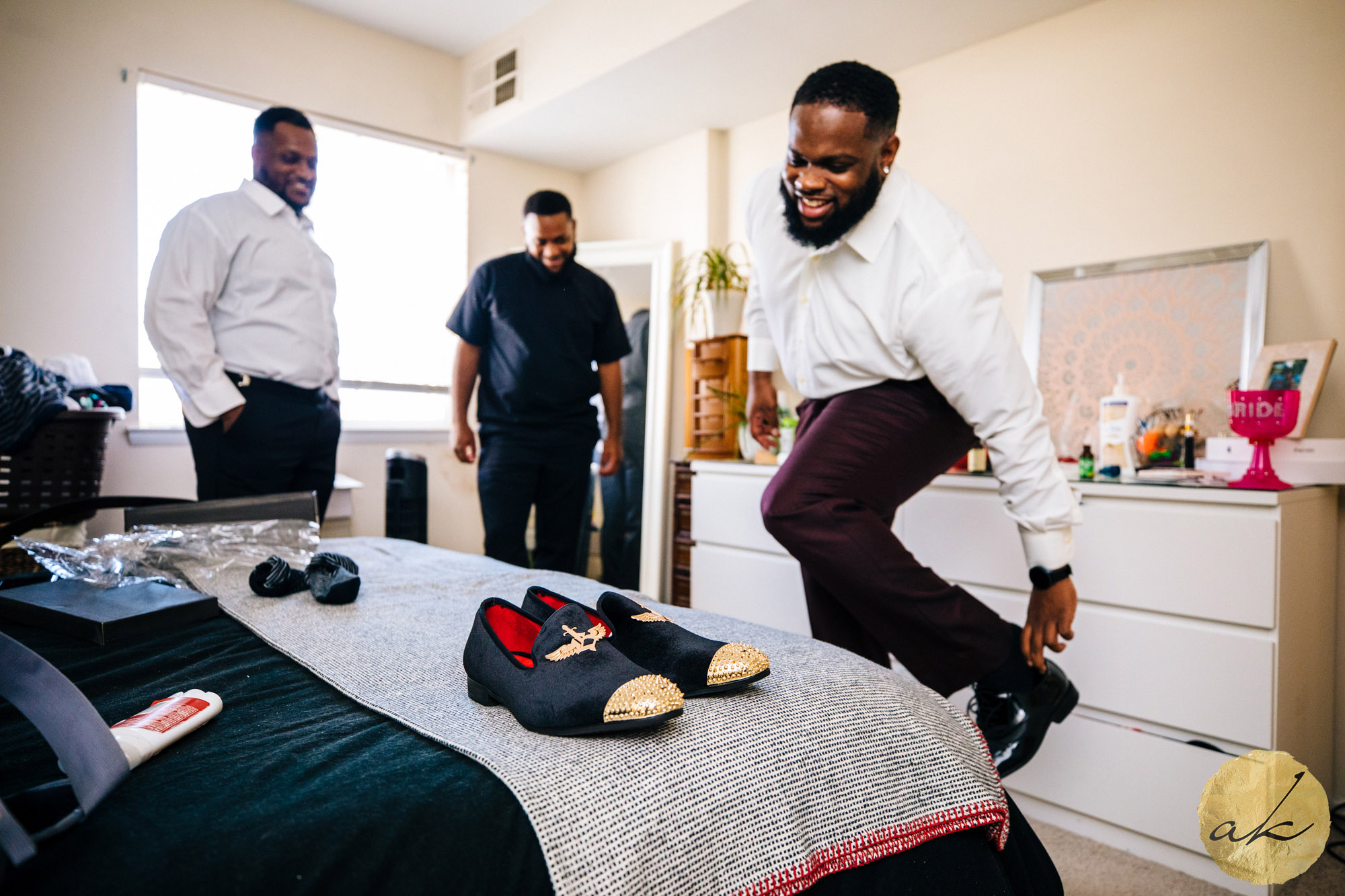 Jamal had his style on lockdown! Check those shoes out!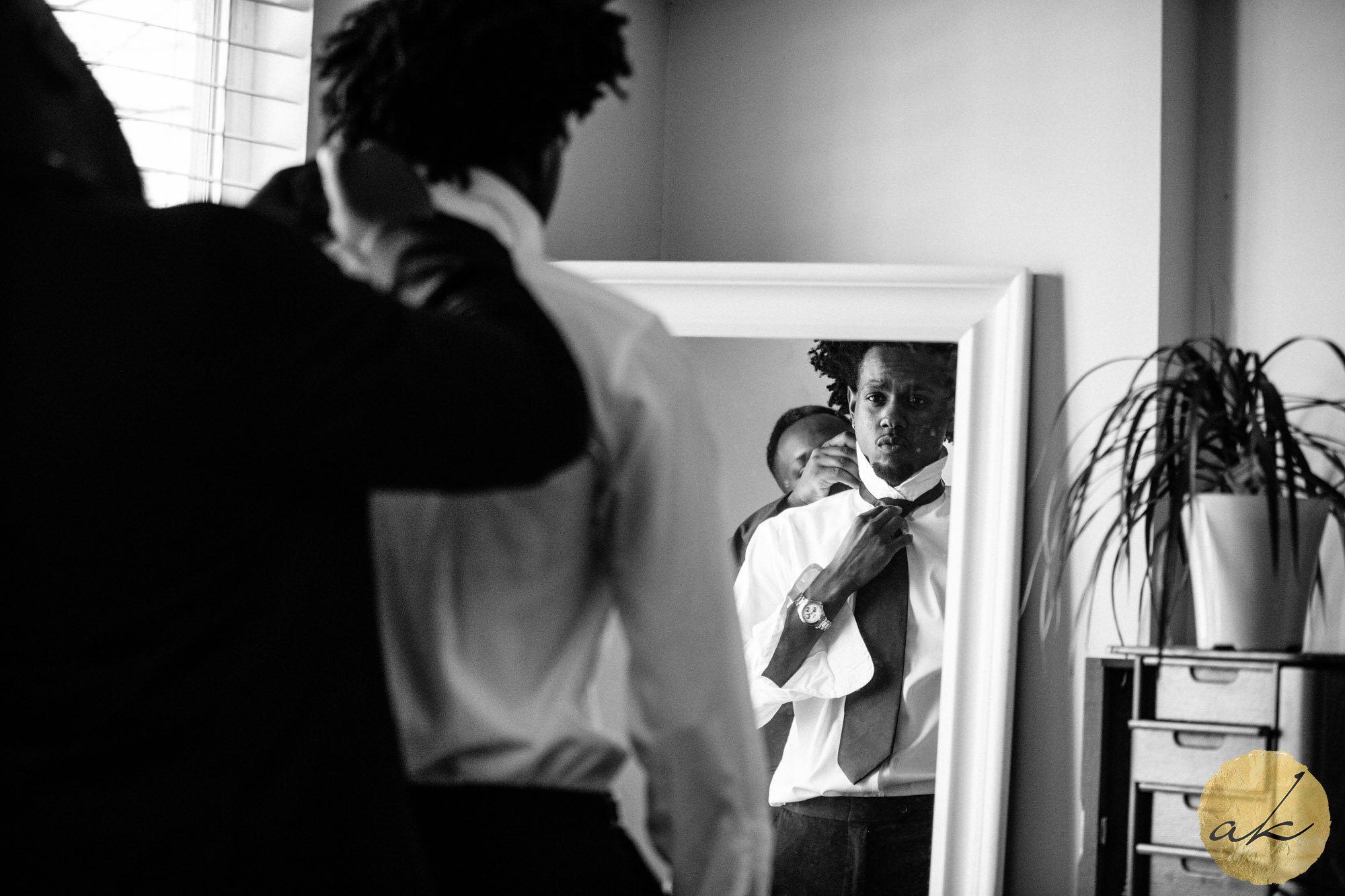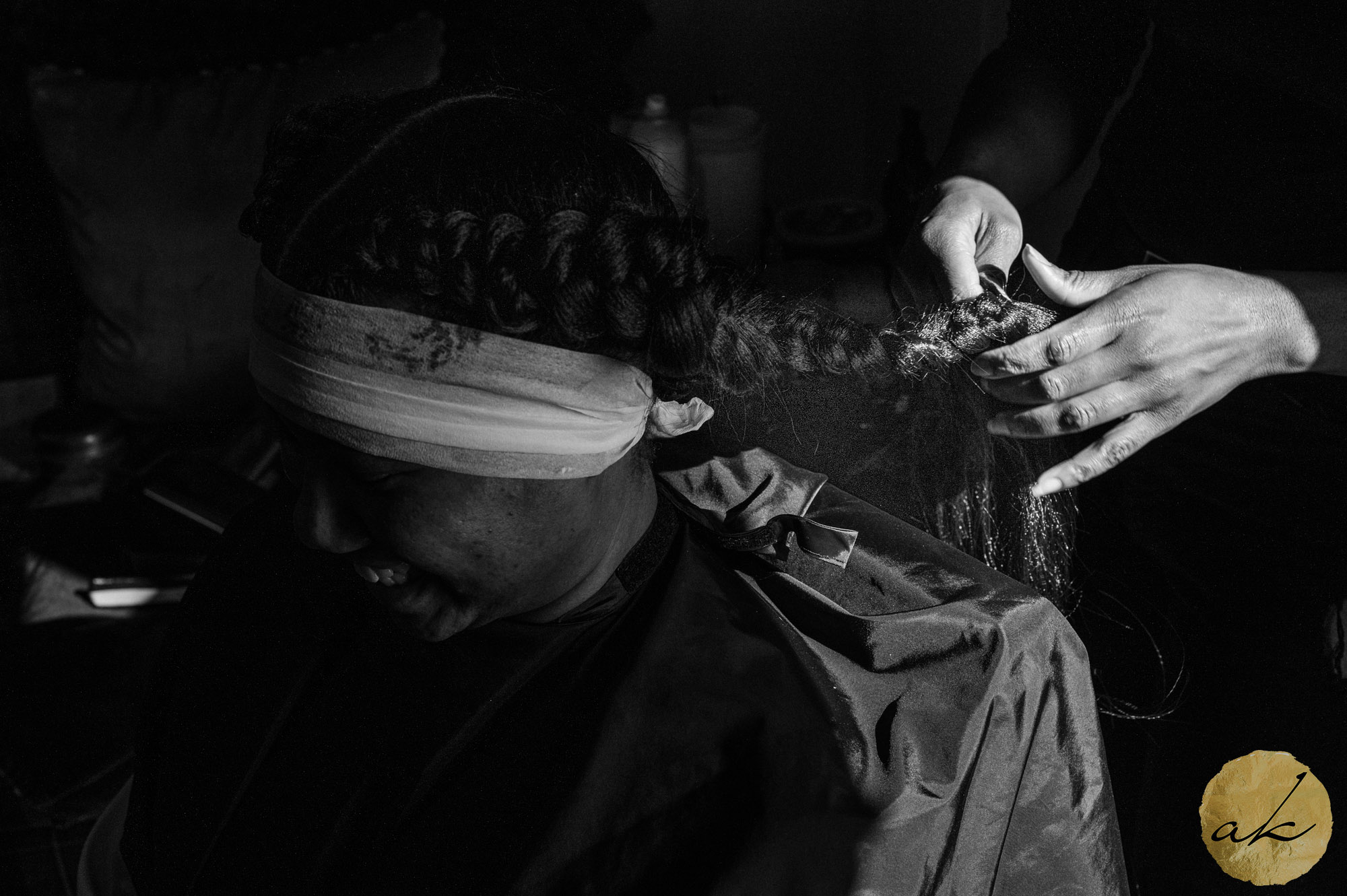 Being a mother of four girls, I am always impressed with the speed of the braiding skills of the pros. Brittany of B.Evans Hair was amazing.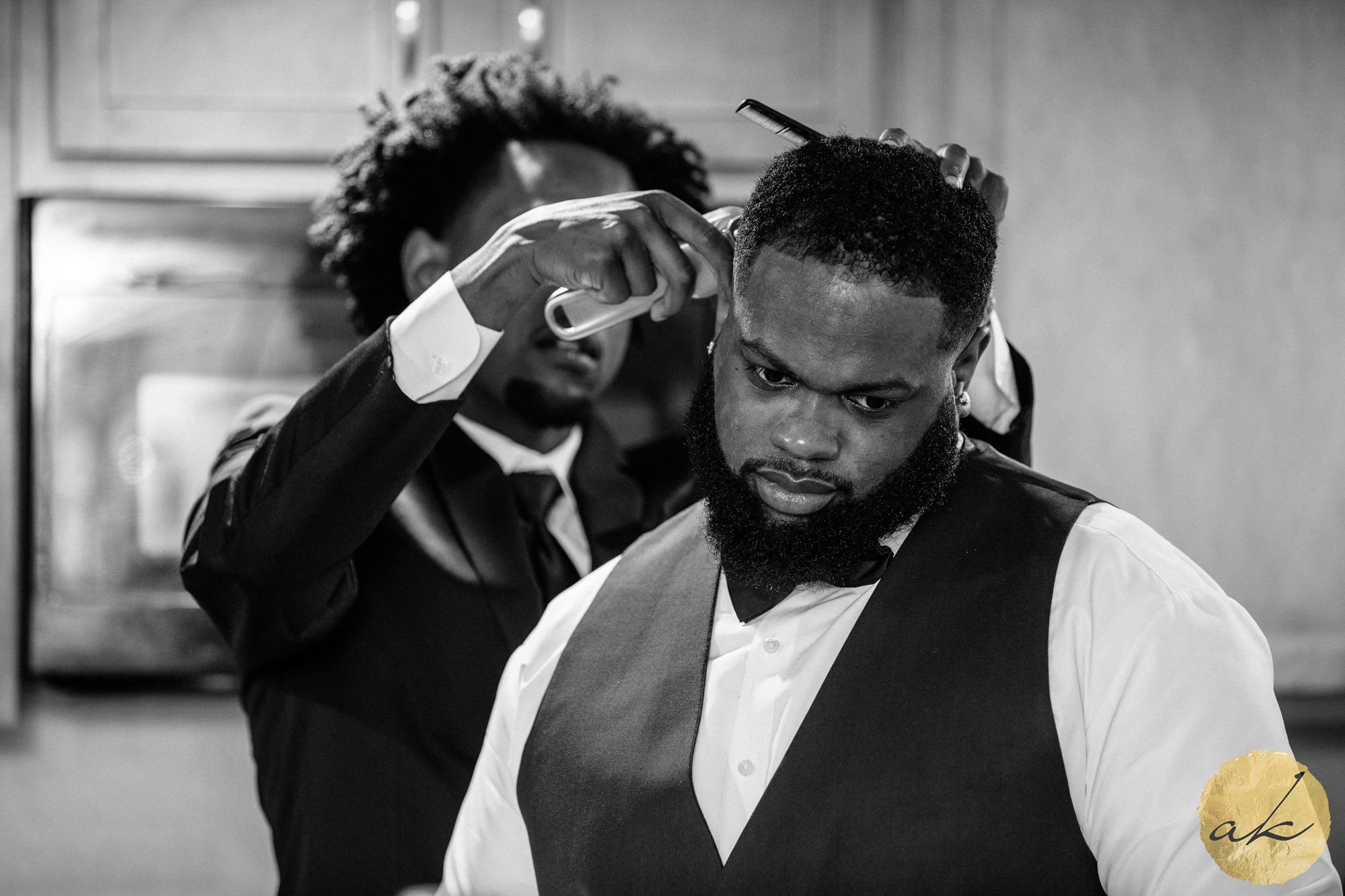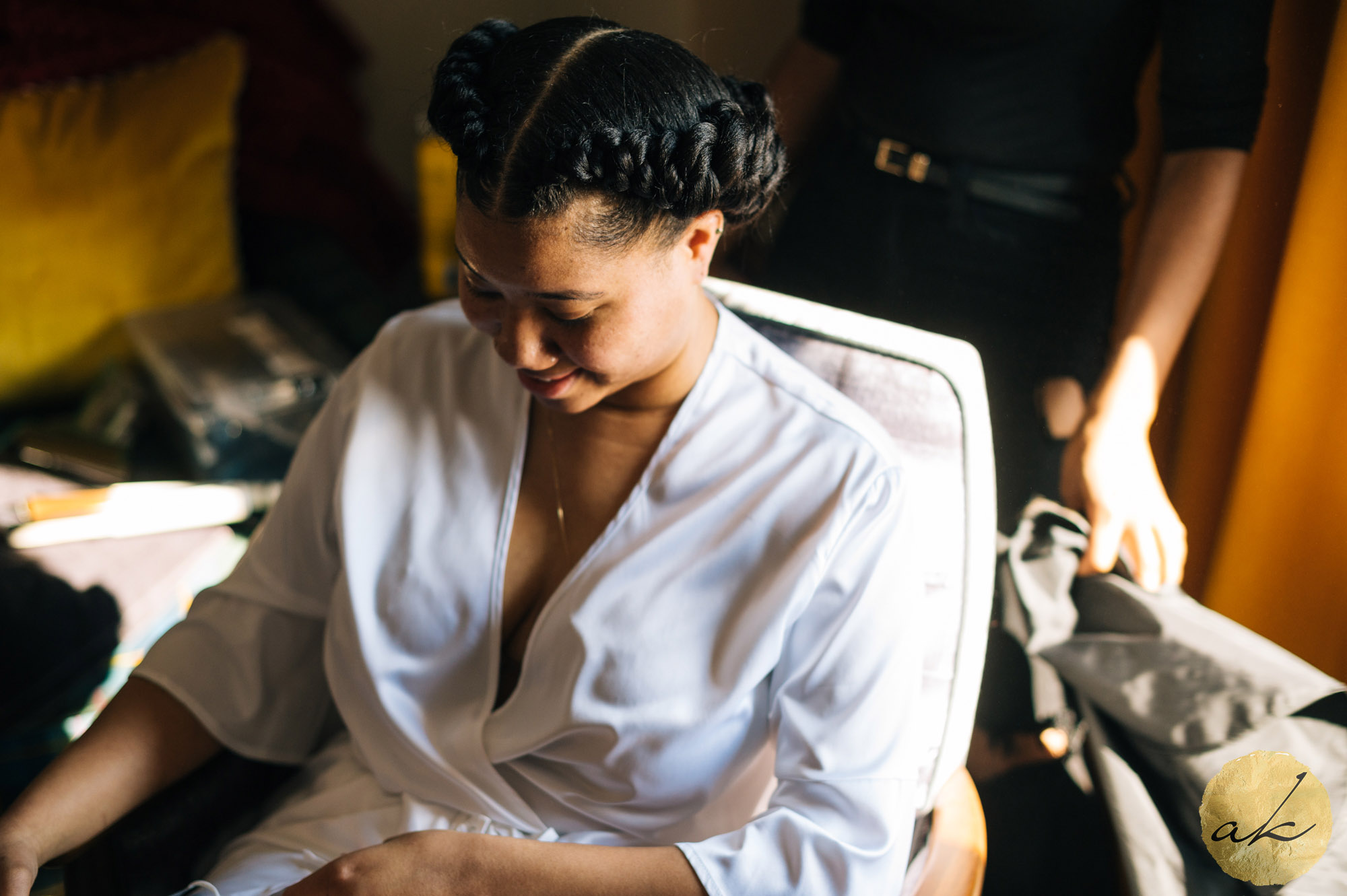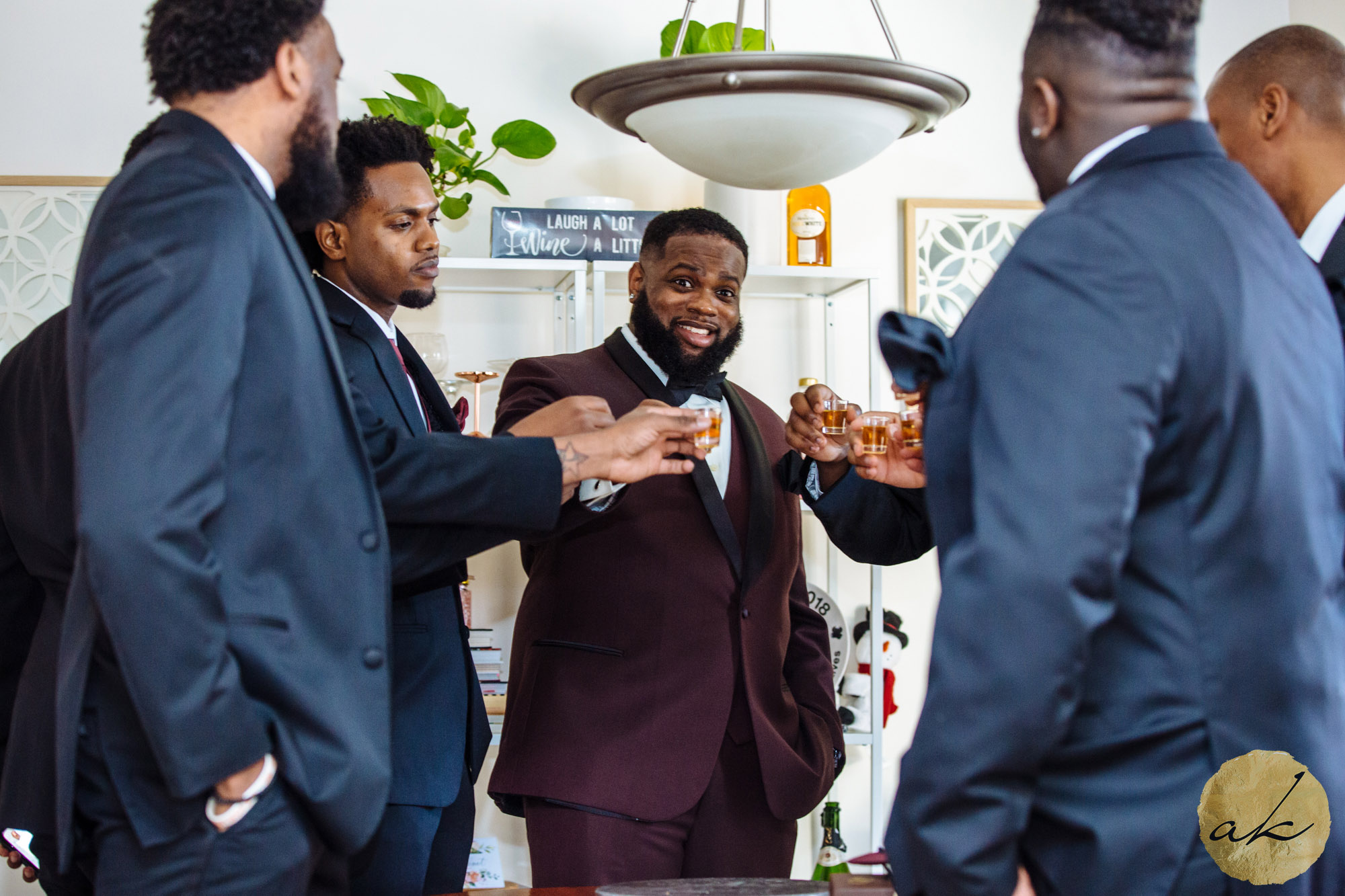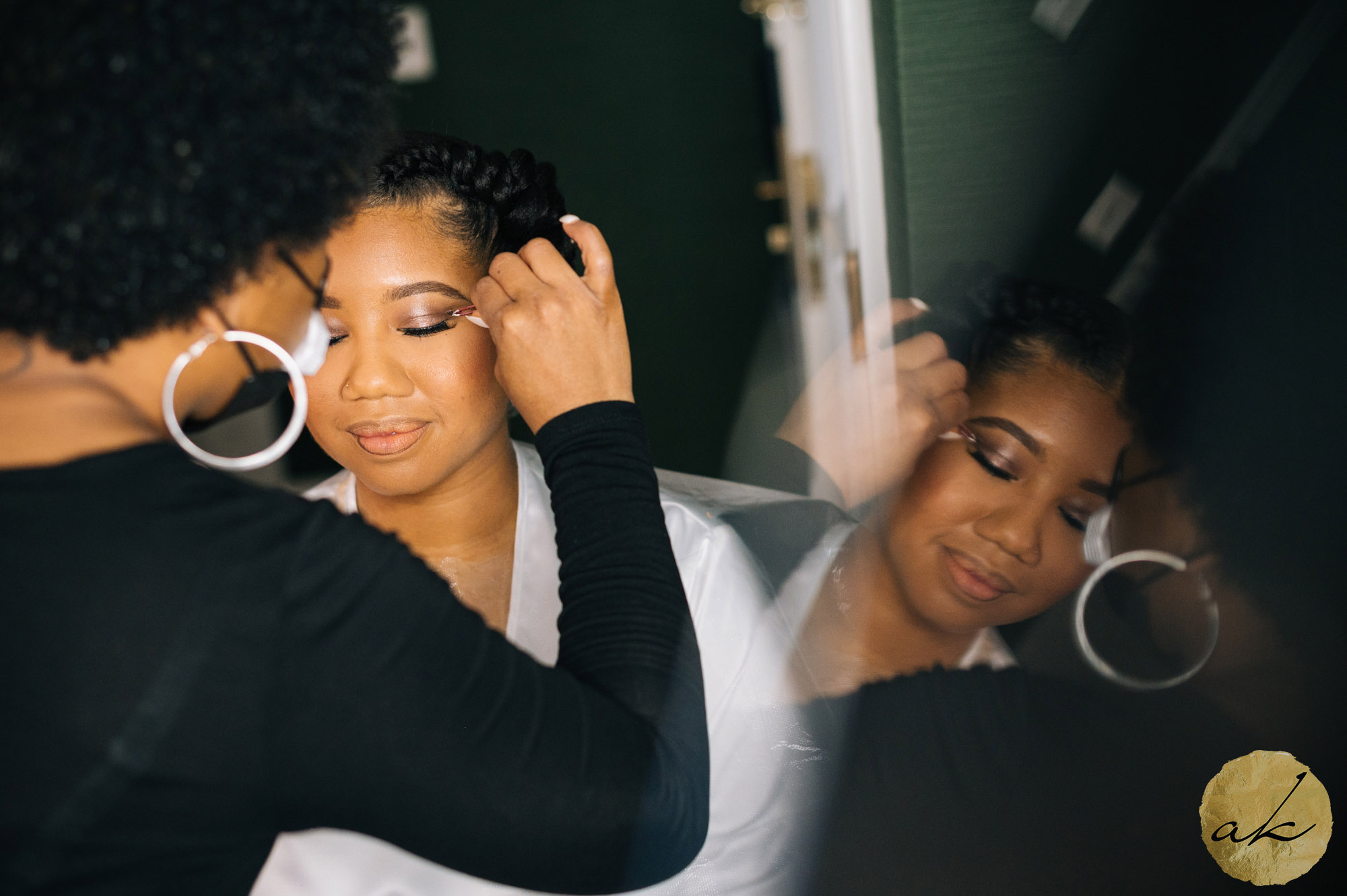 I love love LOVE when makeup artists have ring lights!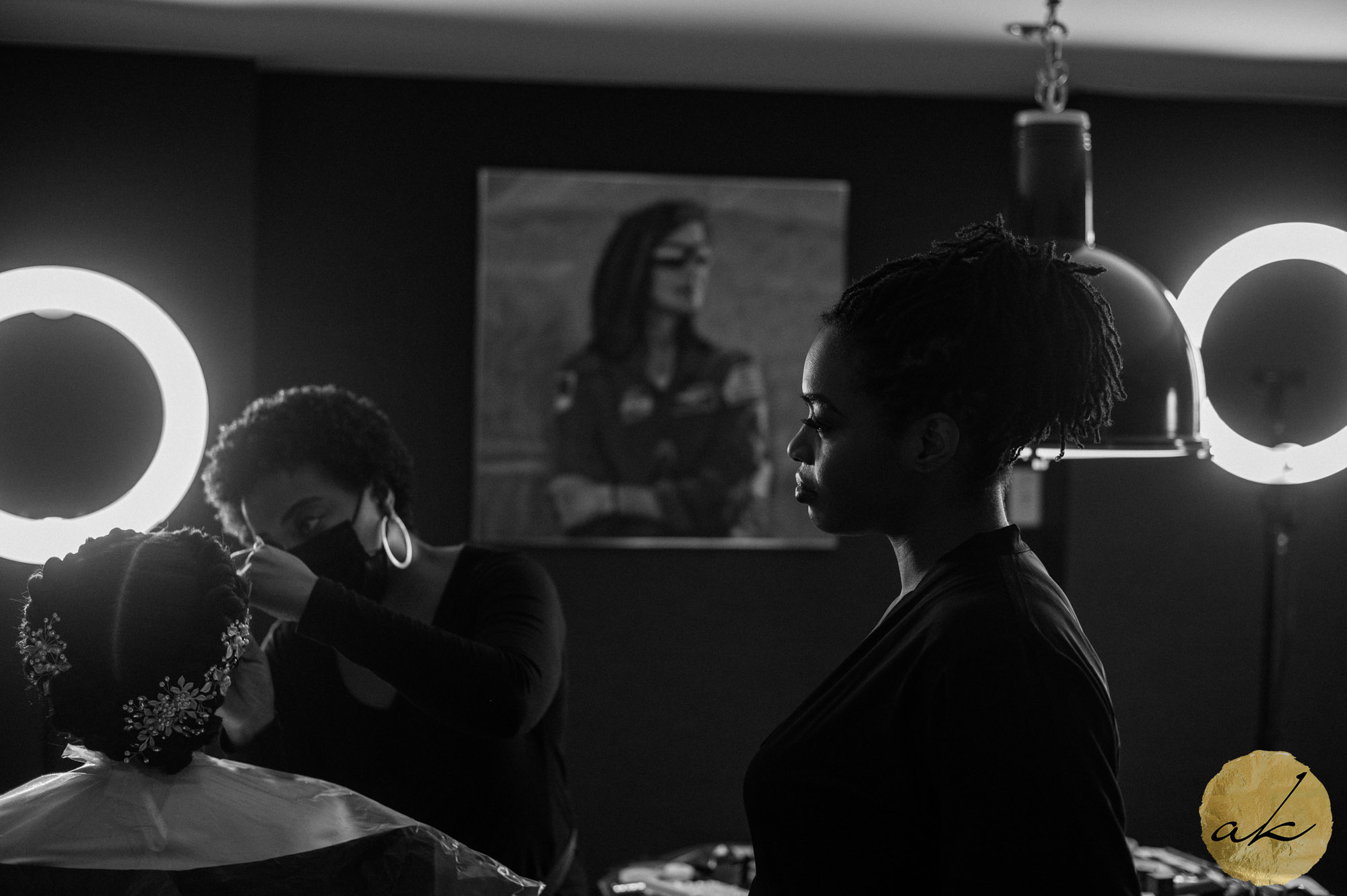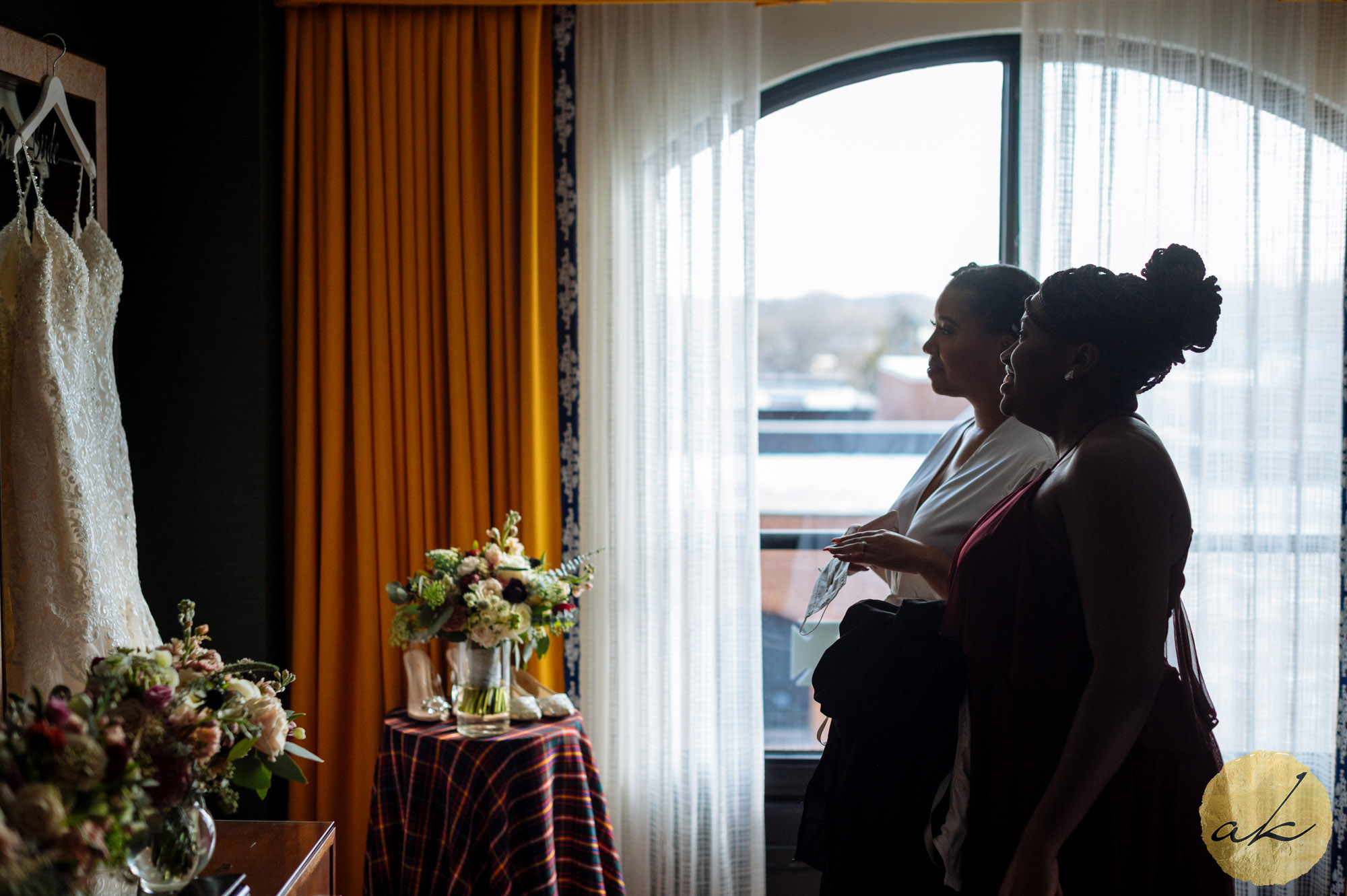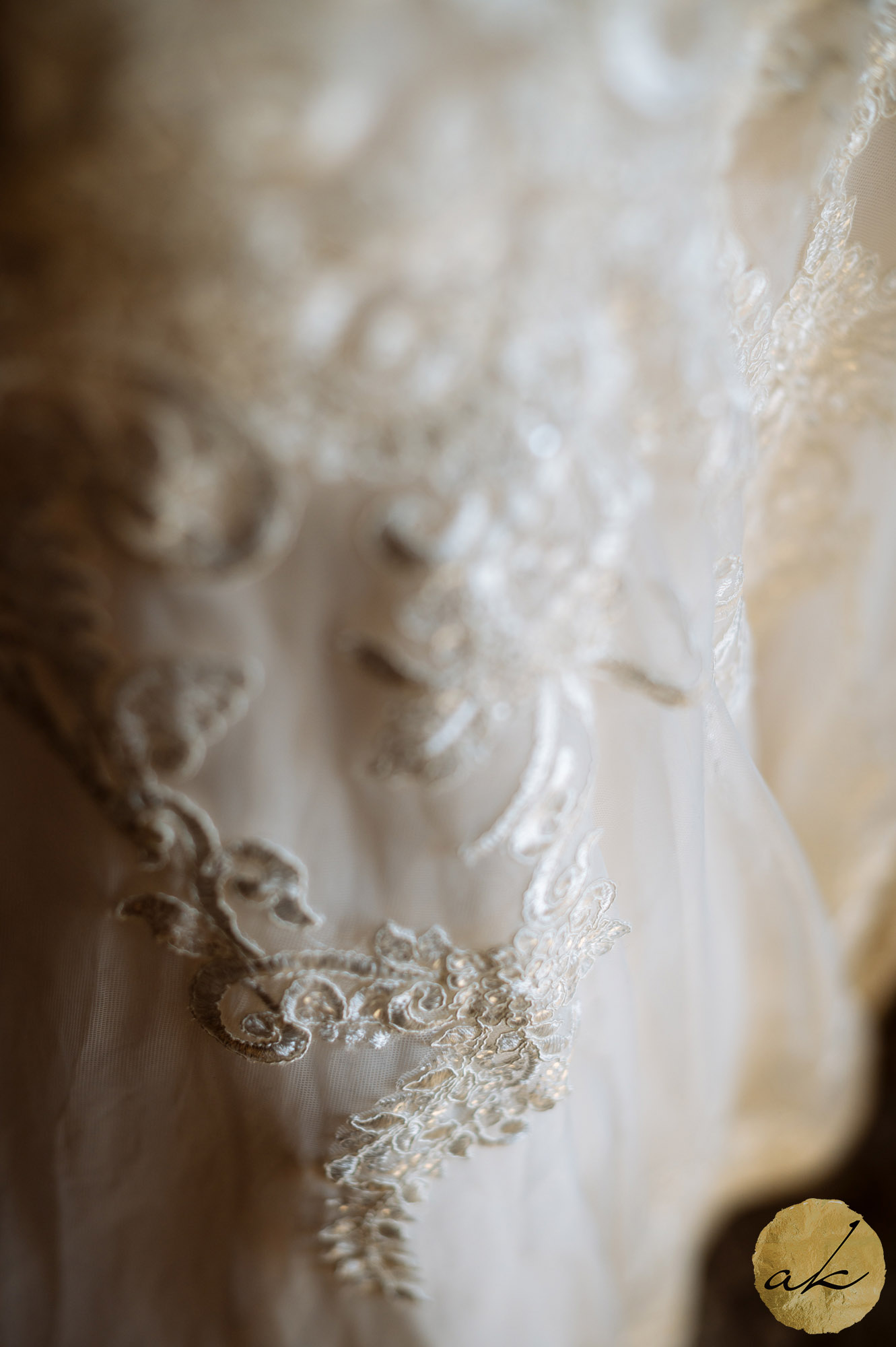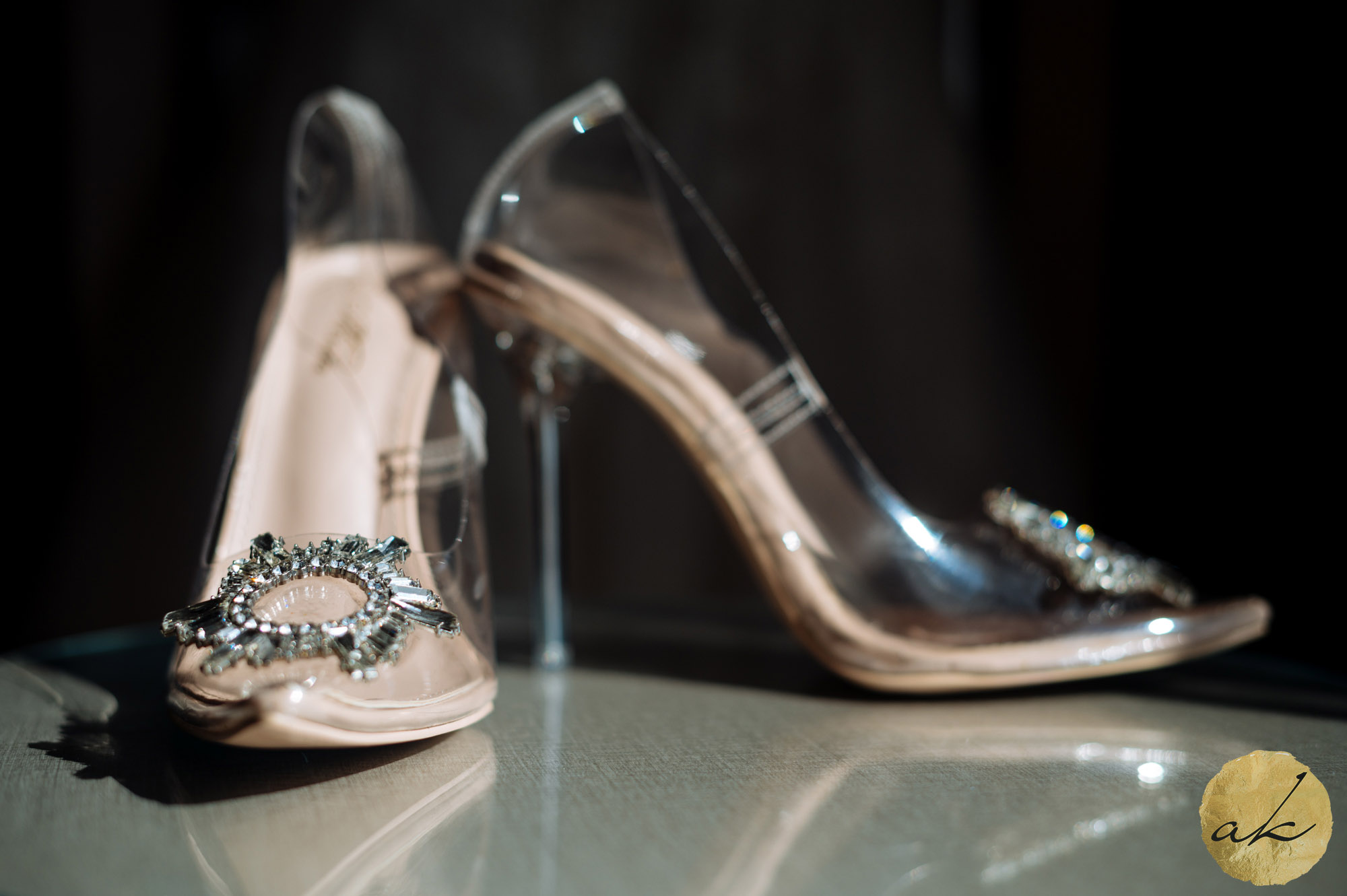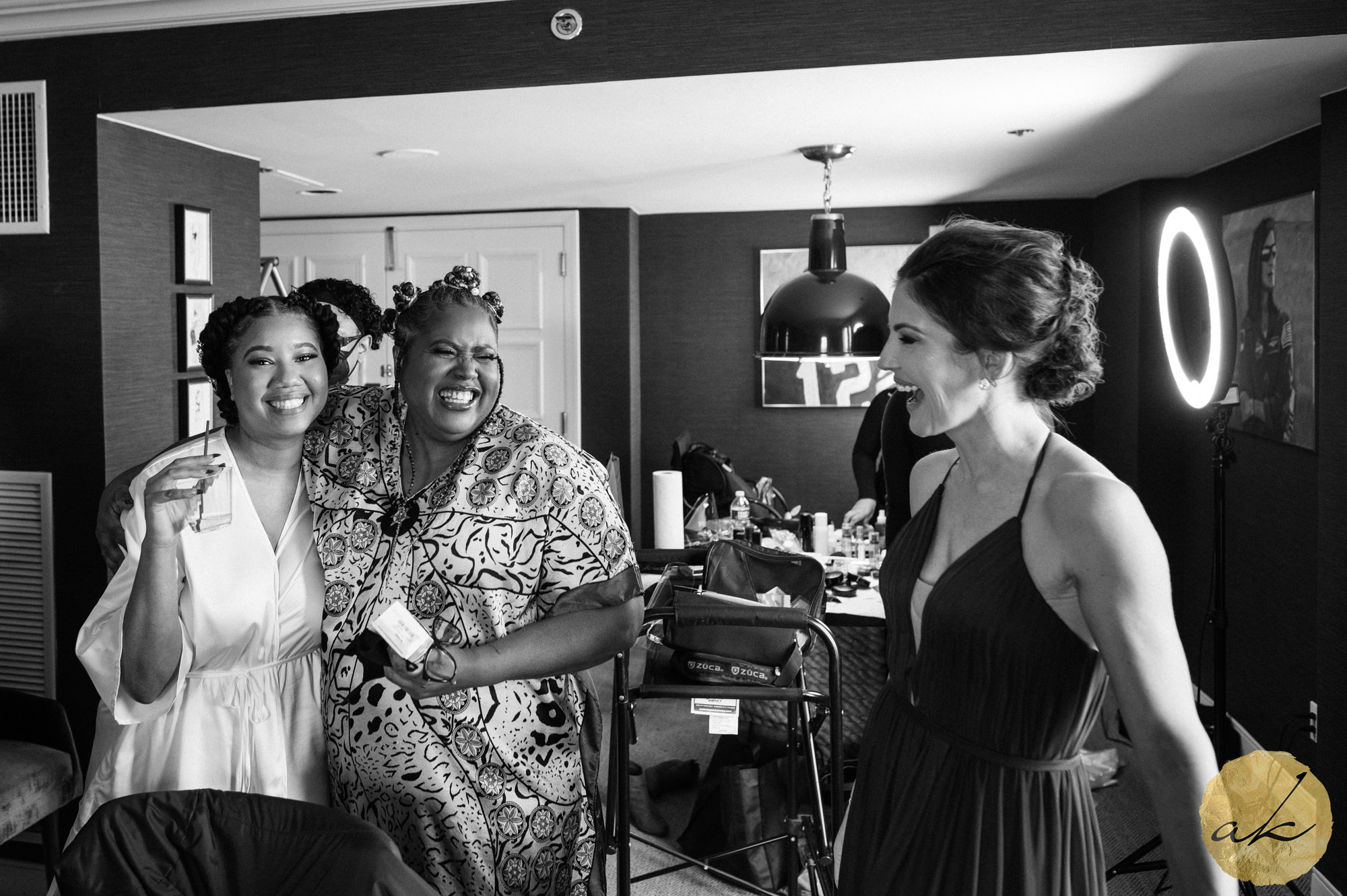 Brittany was so excited to put on her wedding dress finally. She kept on saying how much she loved her dress and never wanted to take it off.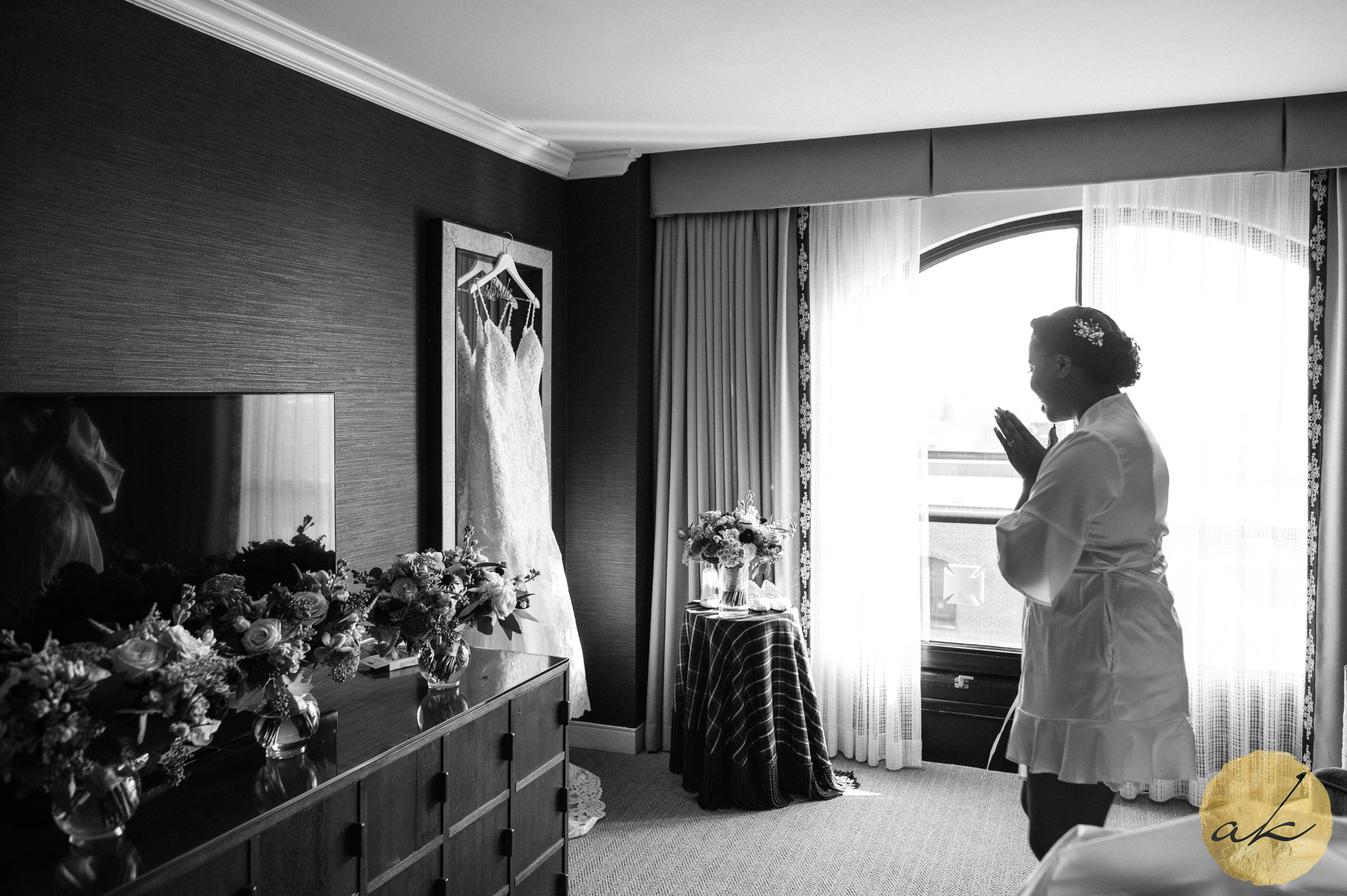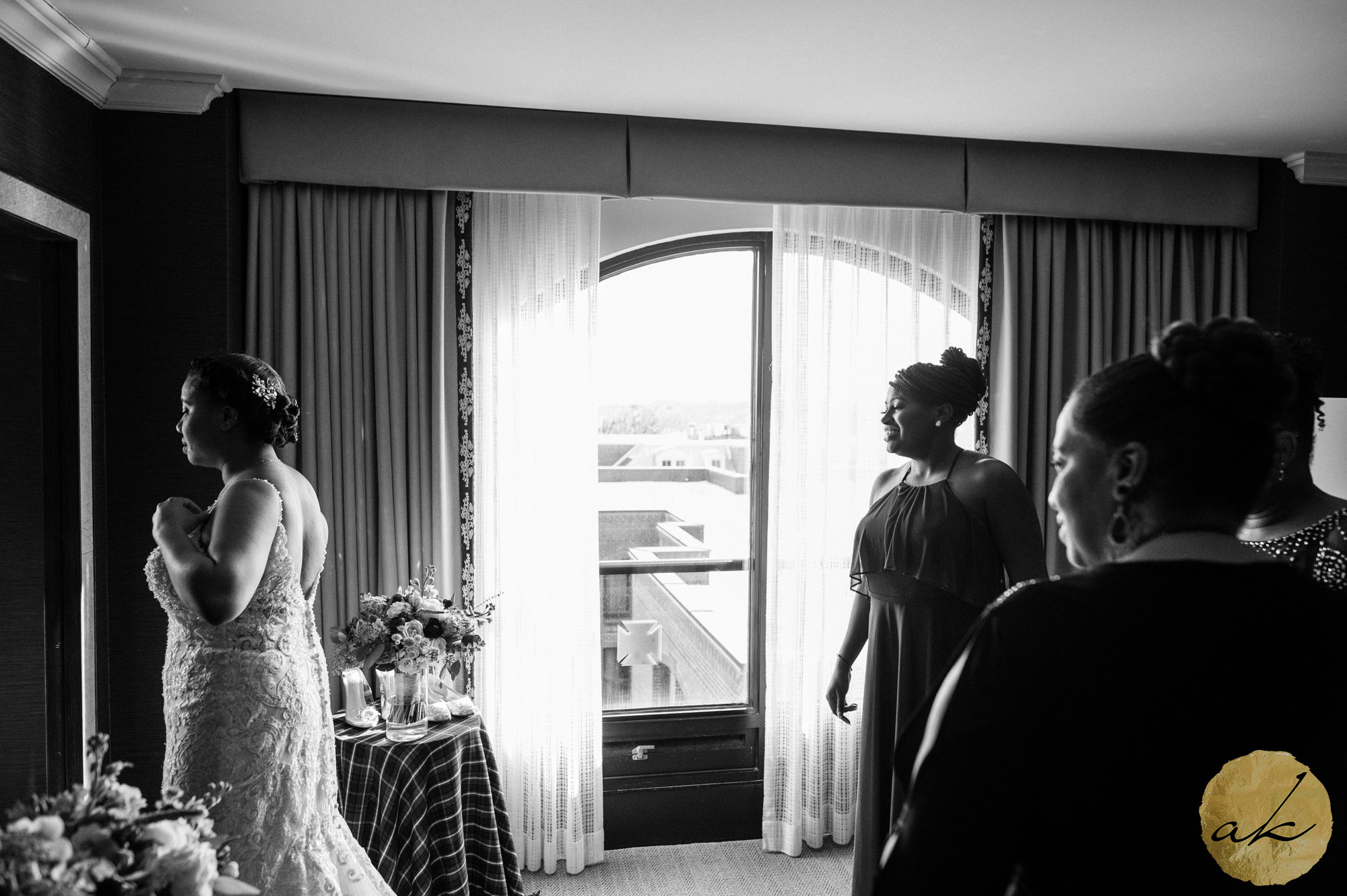 Look at all that joy.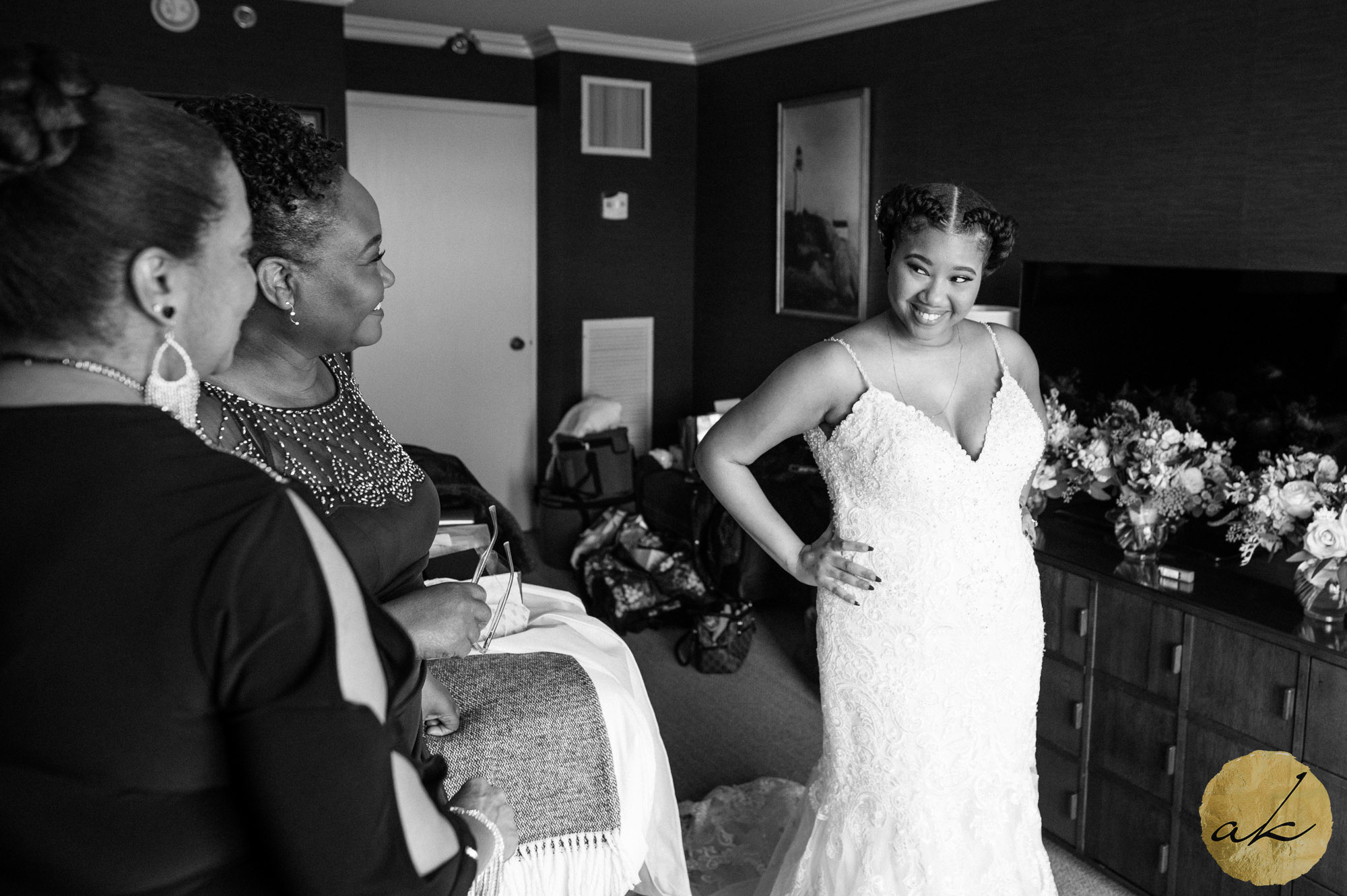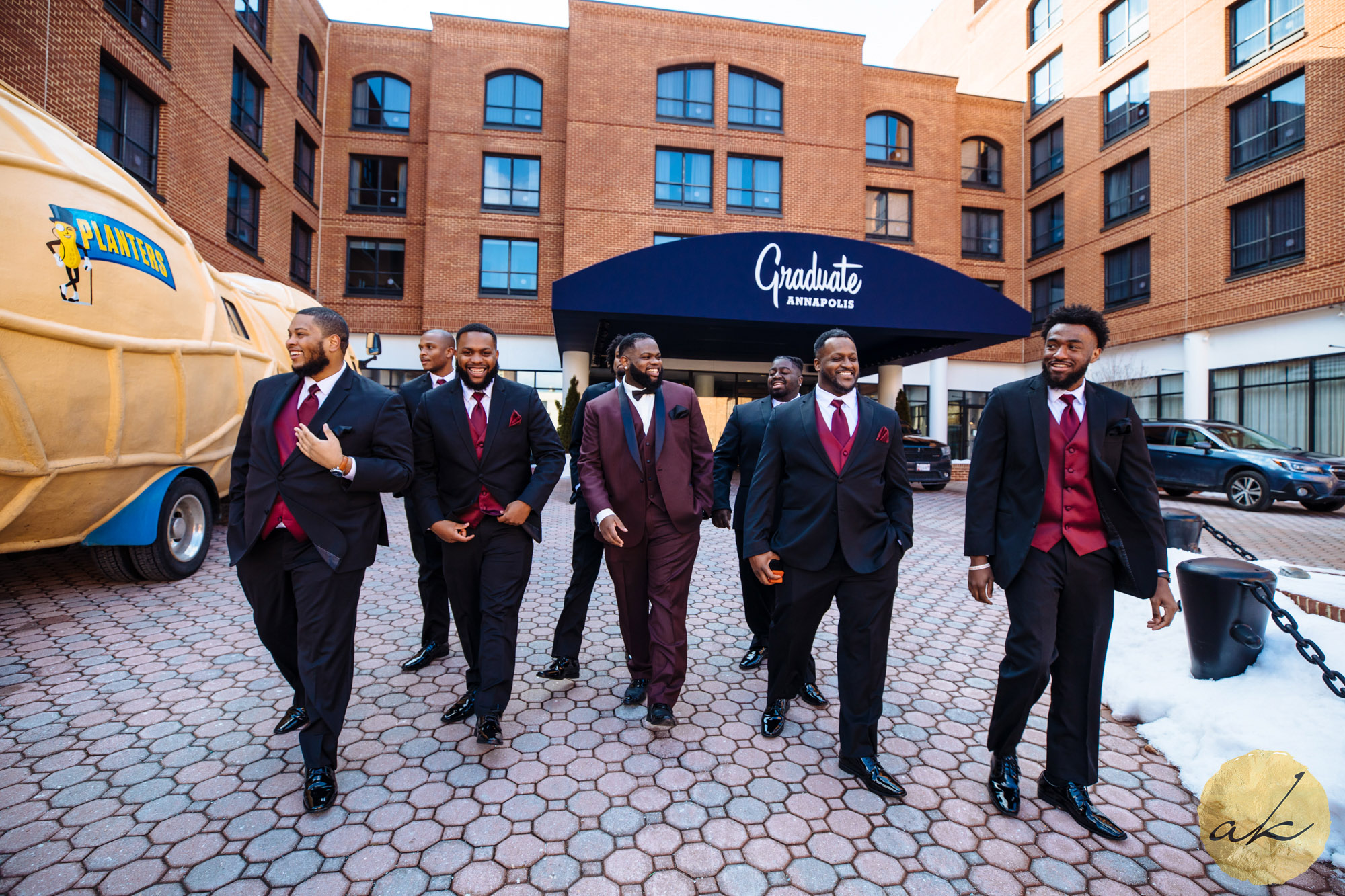 Mom dressing her baby girl. Brittany looks like Cinderella with glass slippers!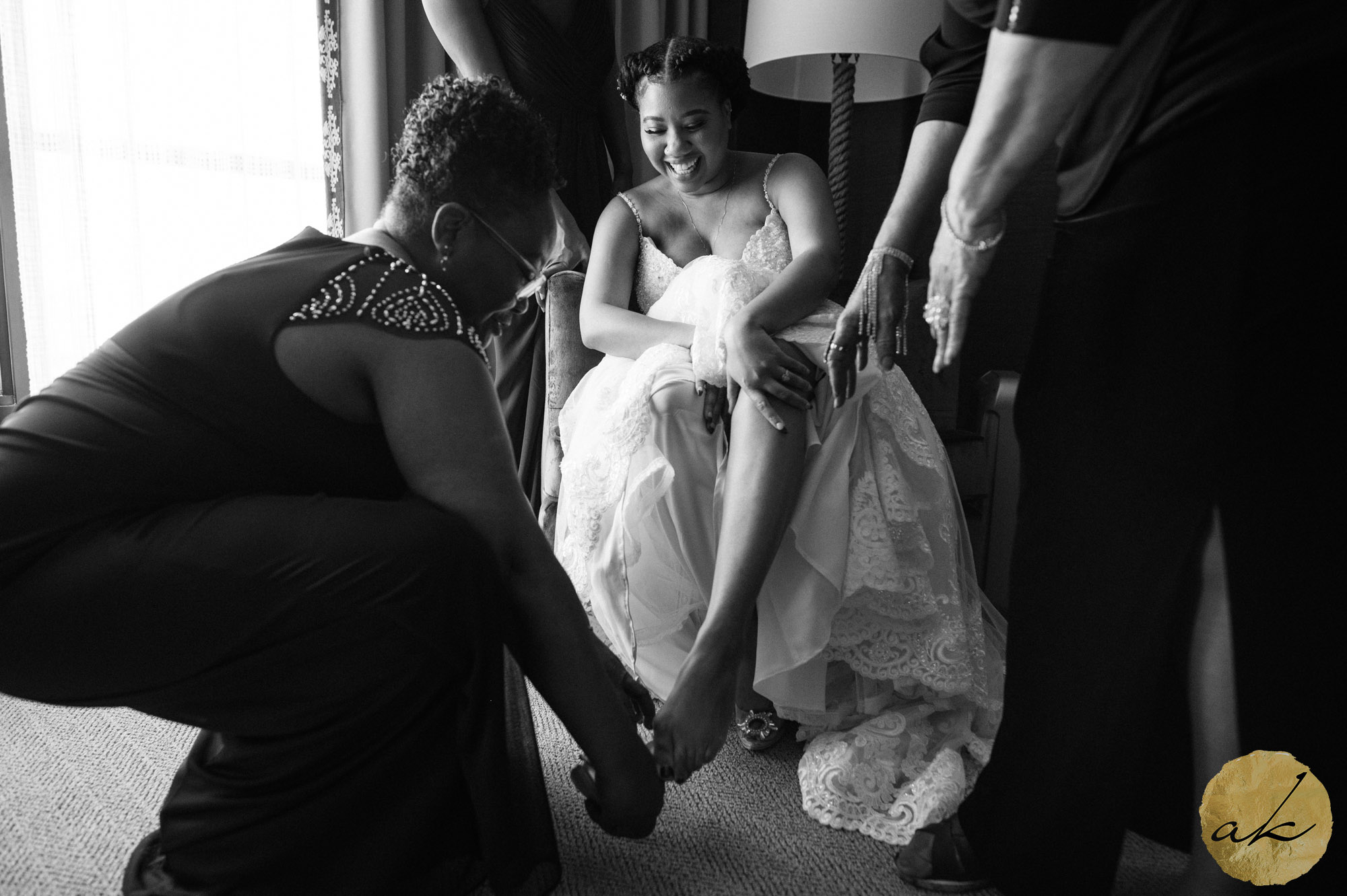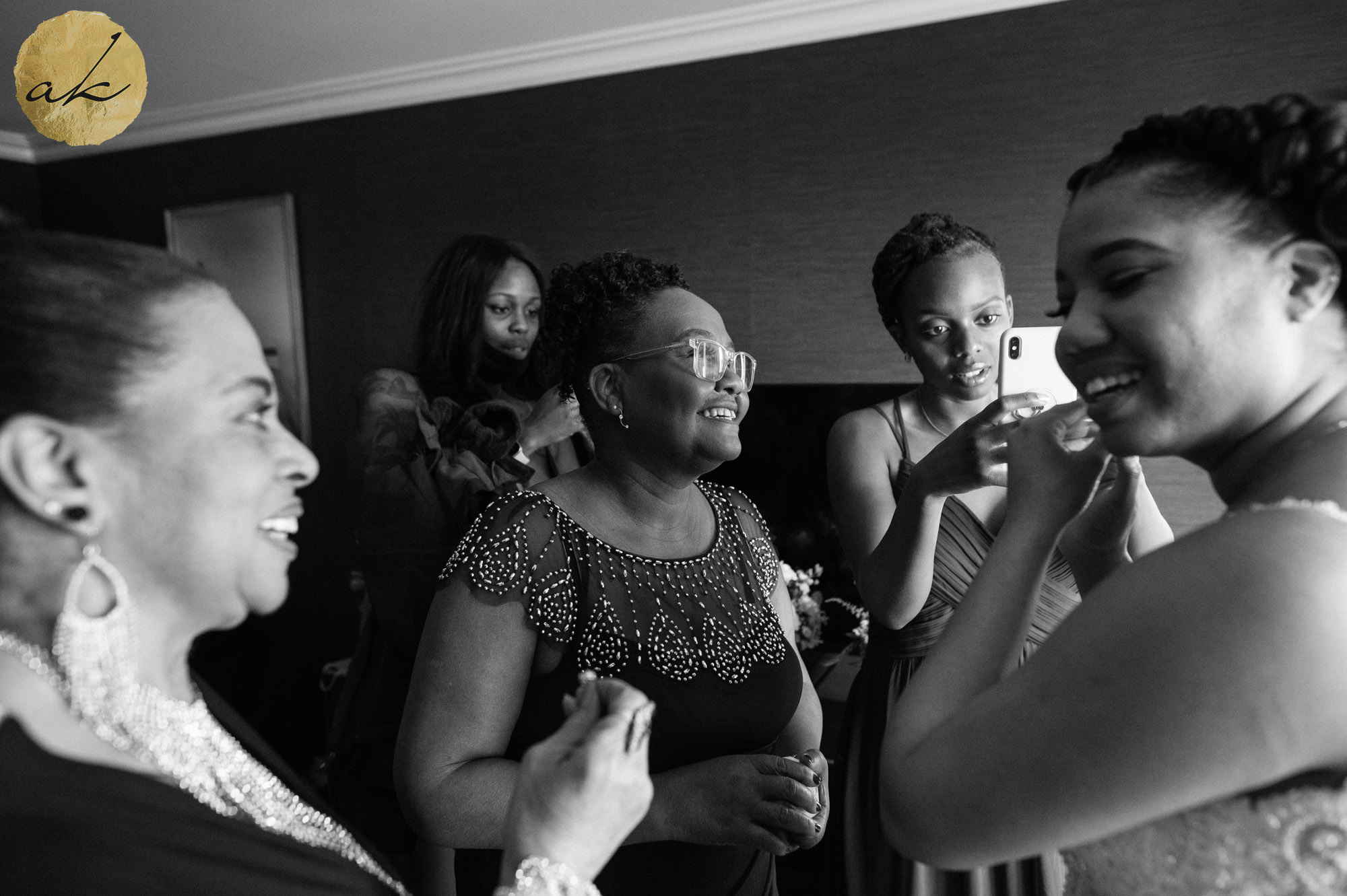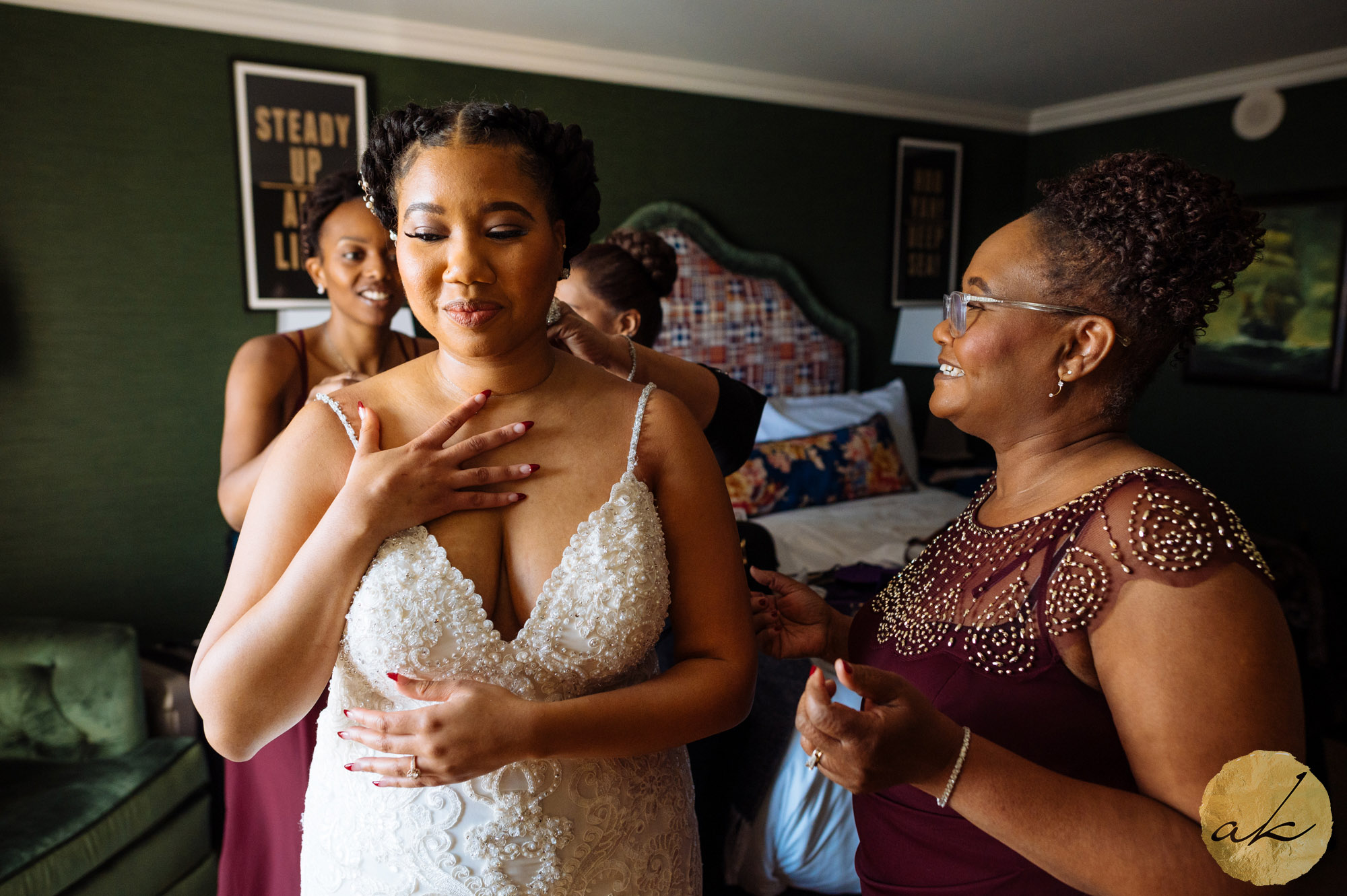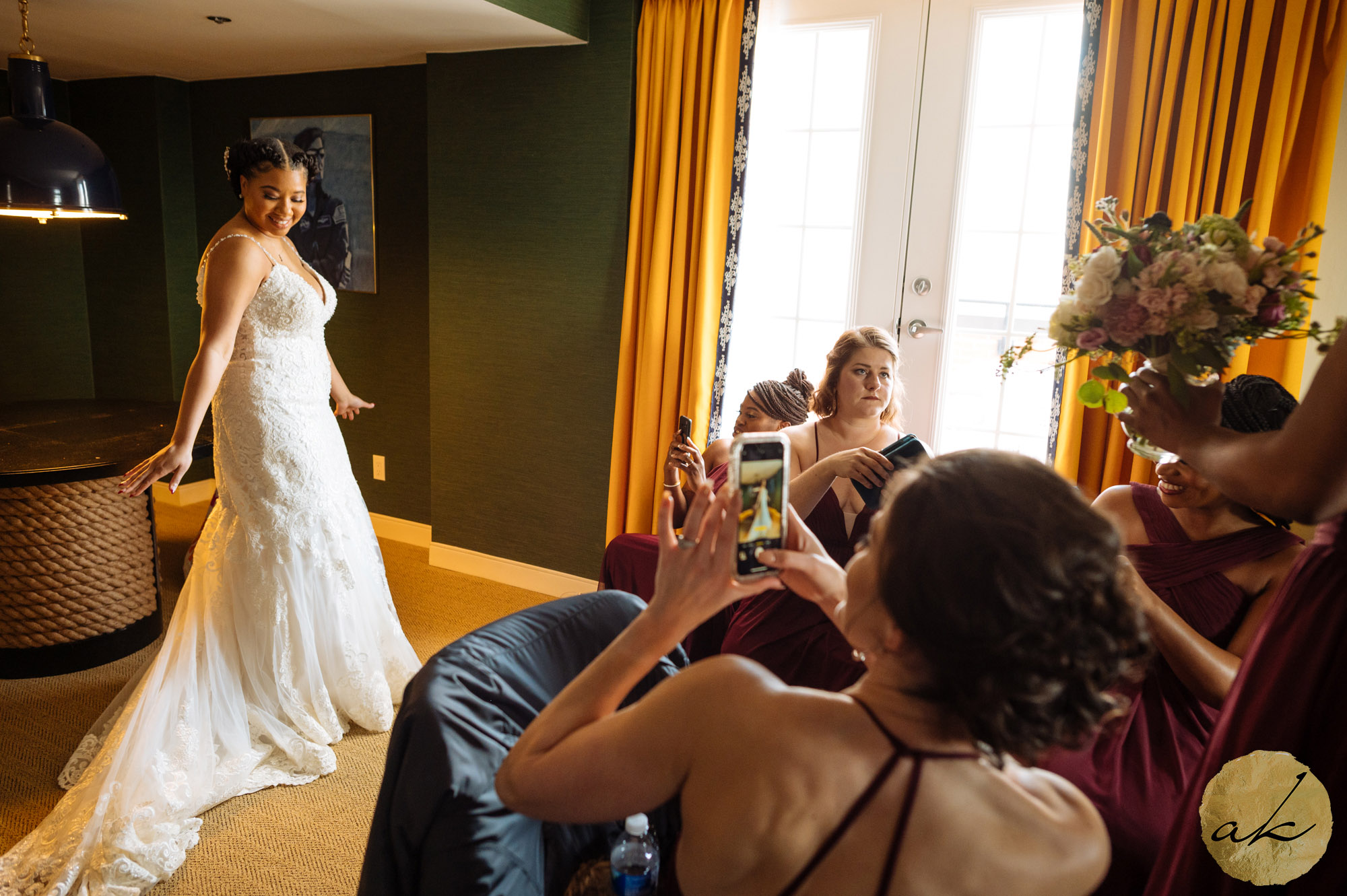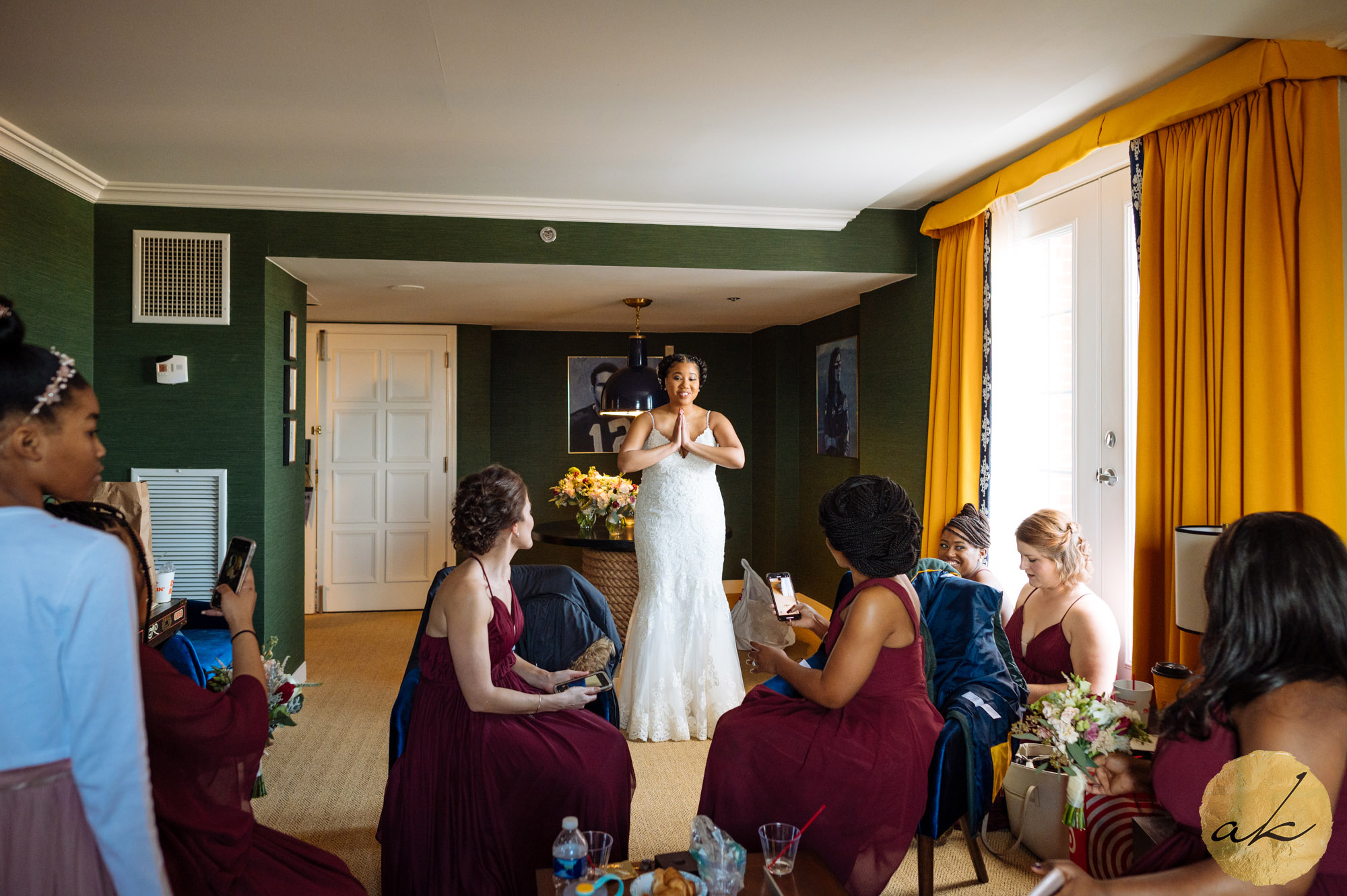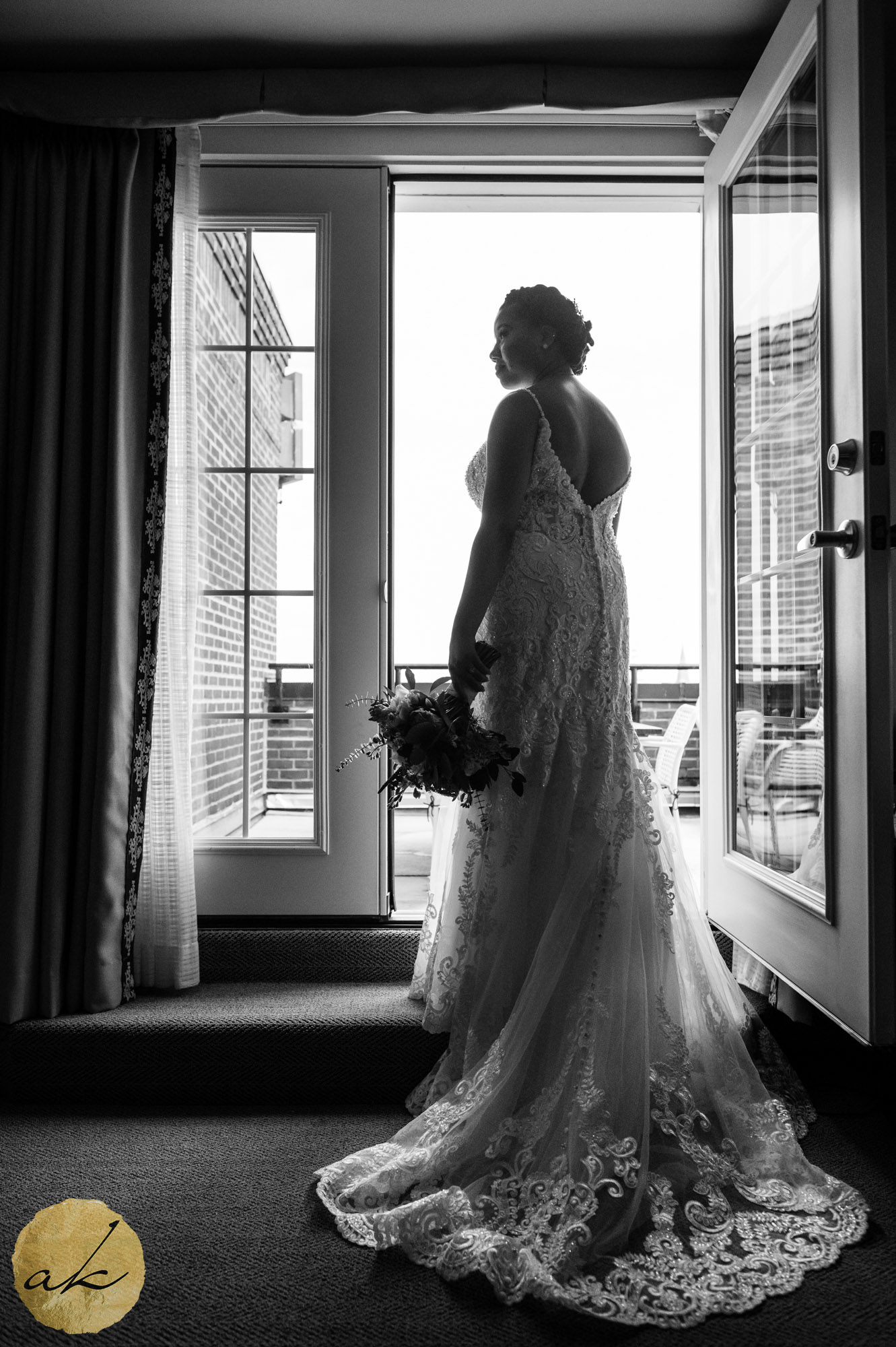 I was dying with this window light and Brittany's parents helping put her cape on.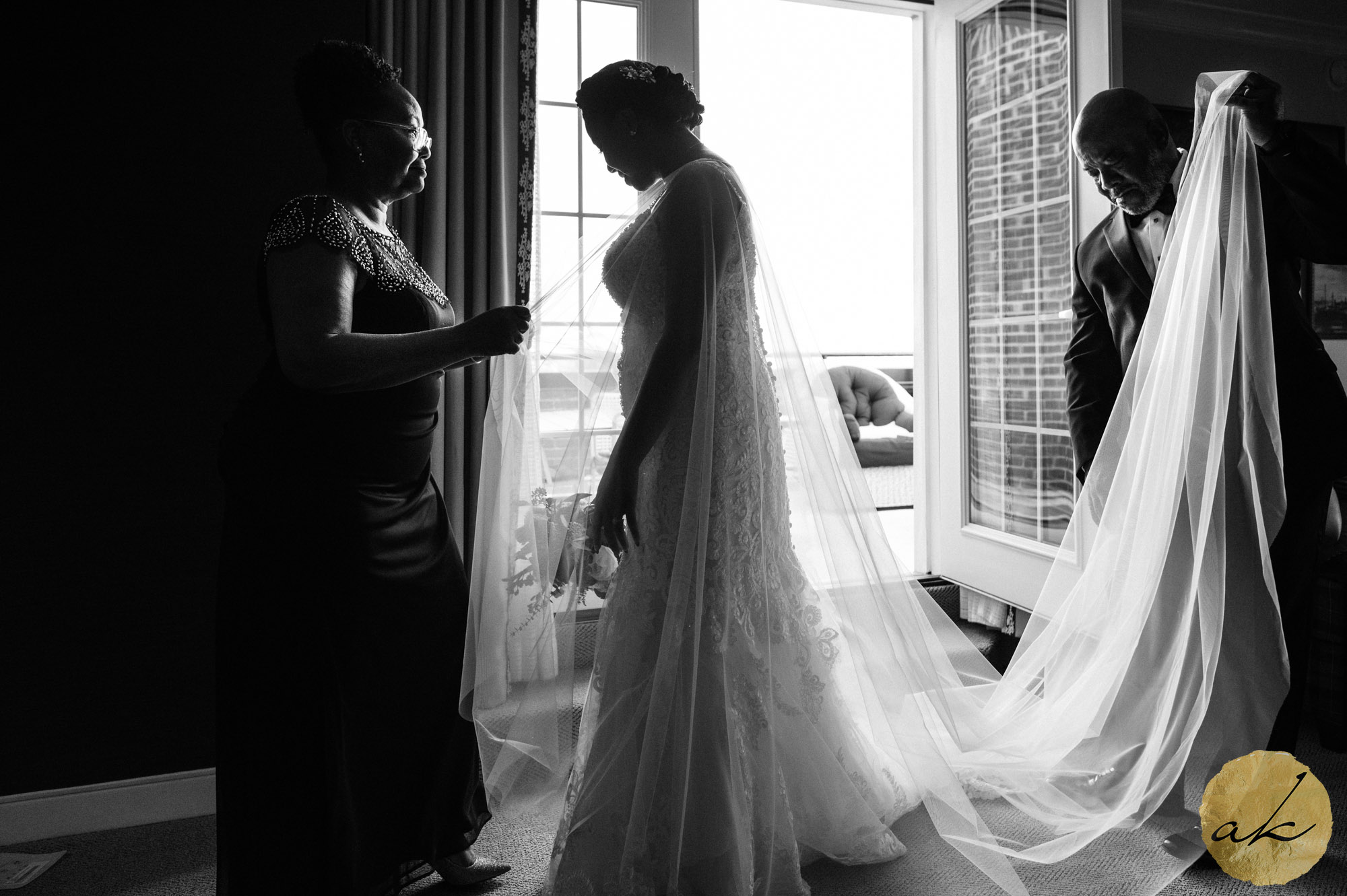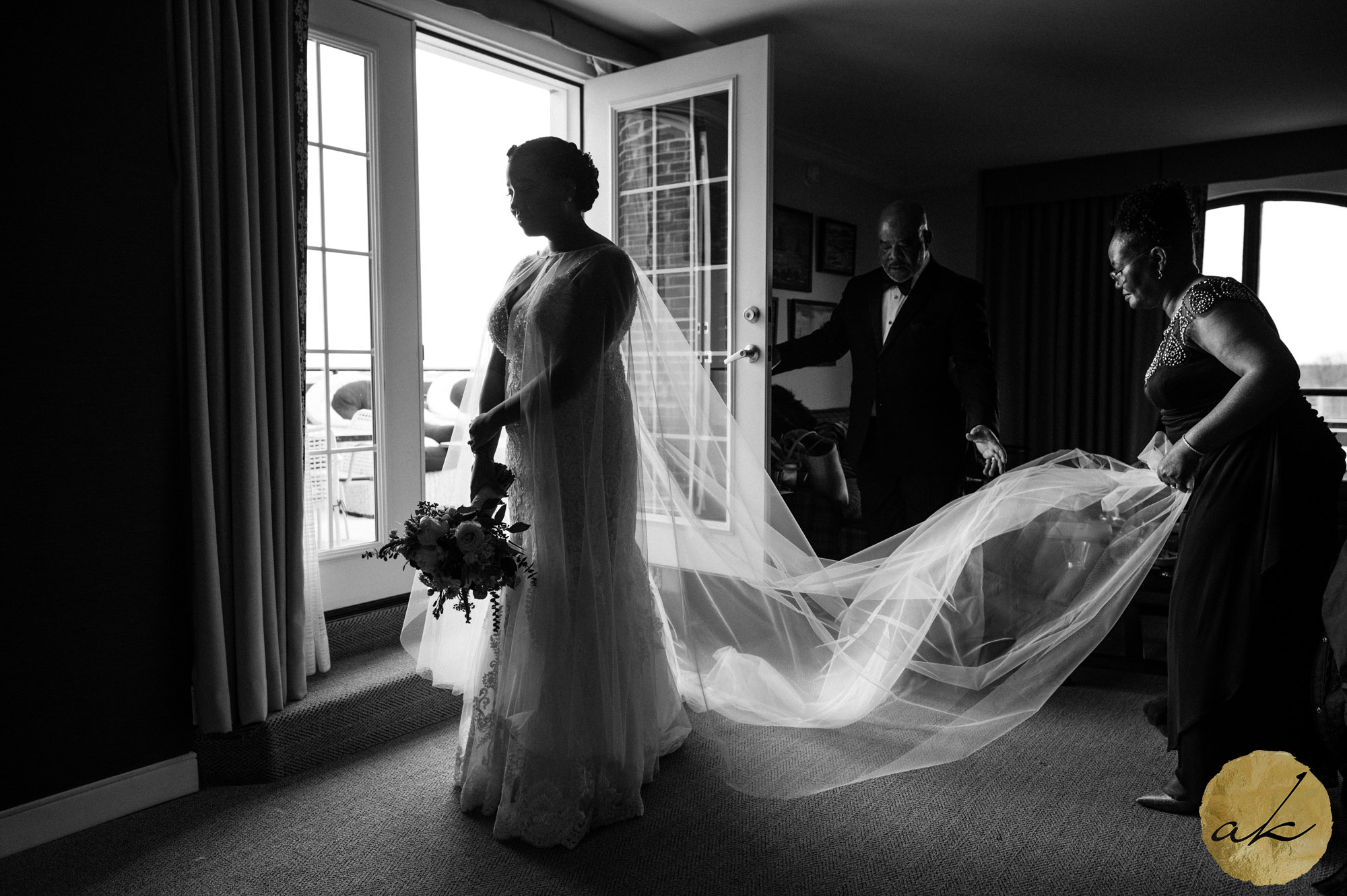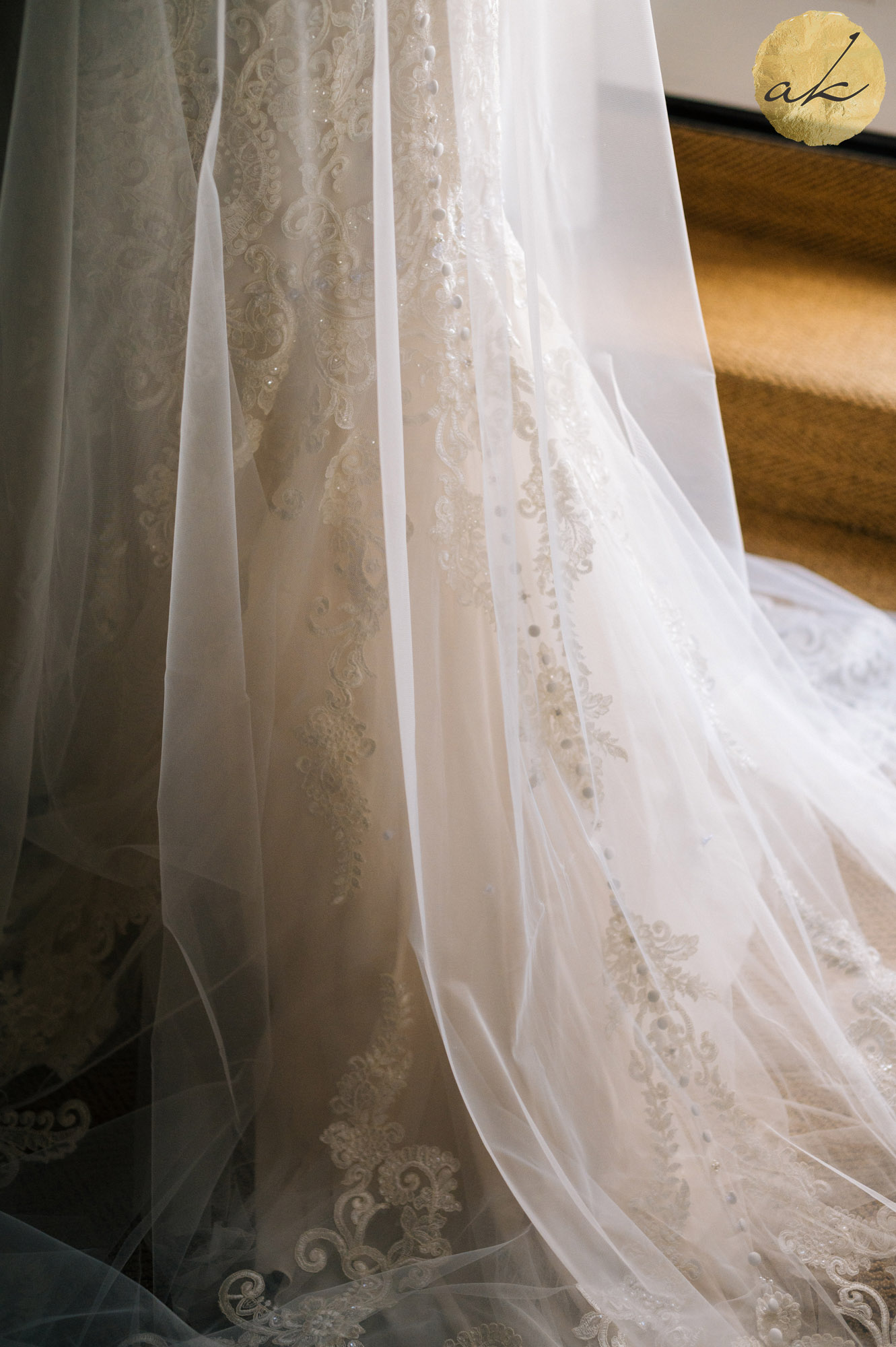 Woah.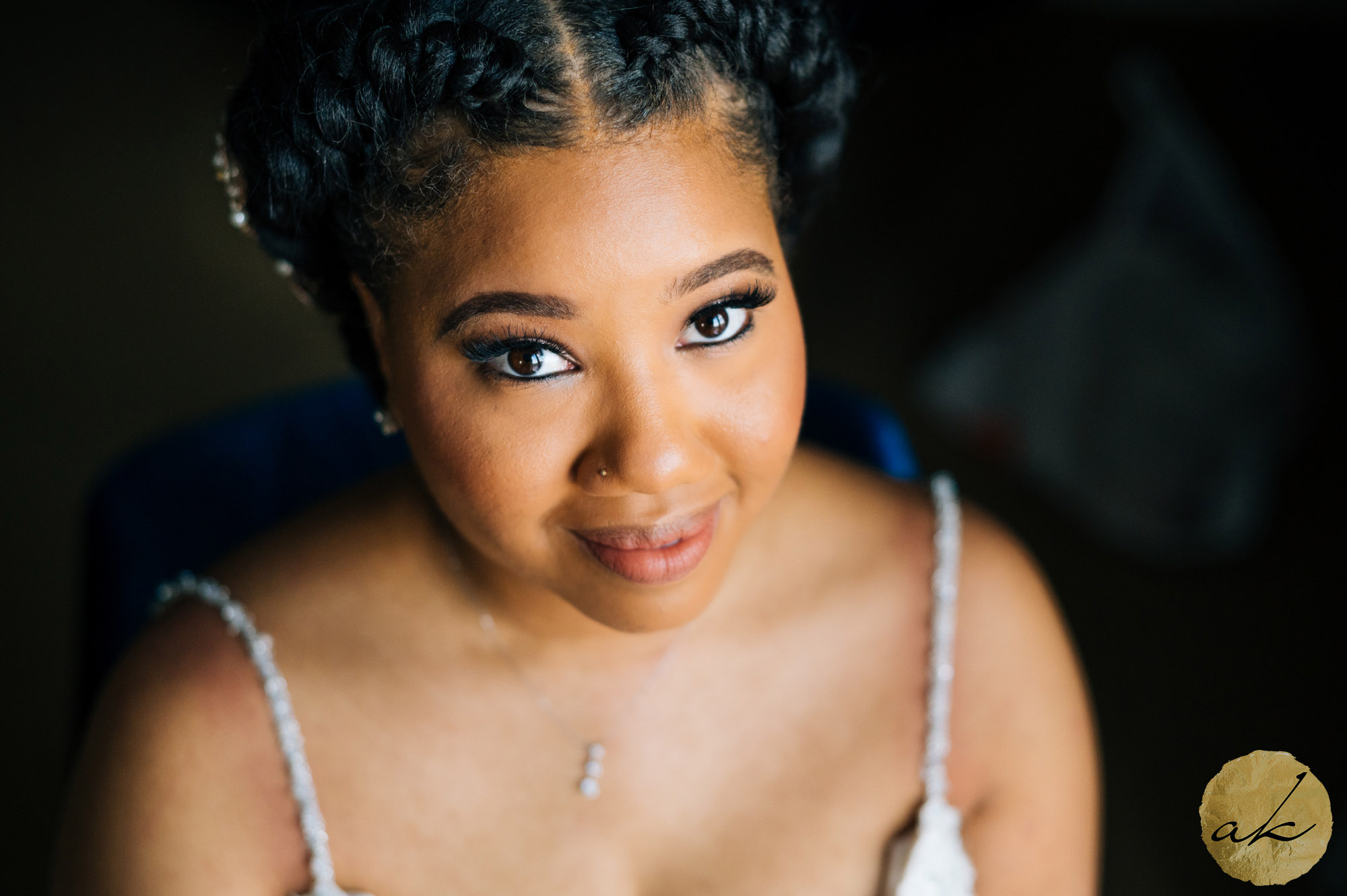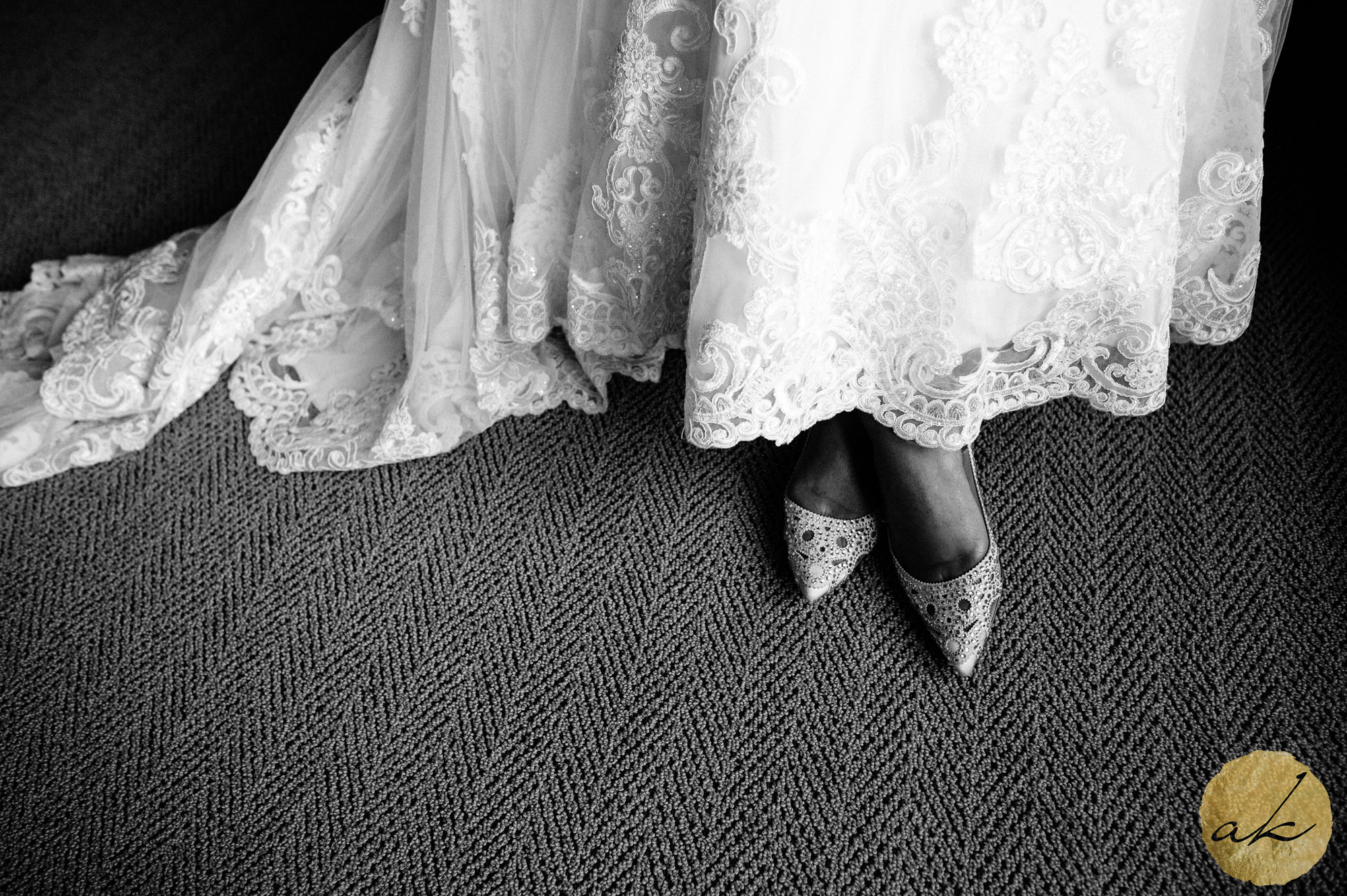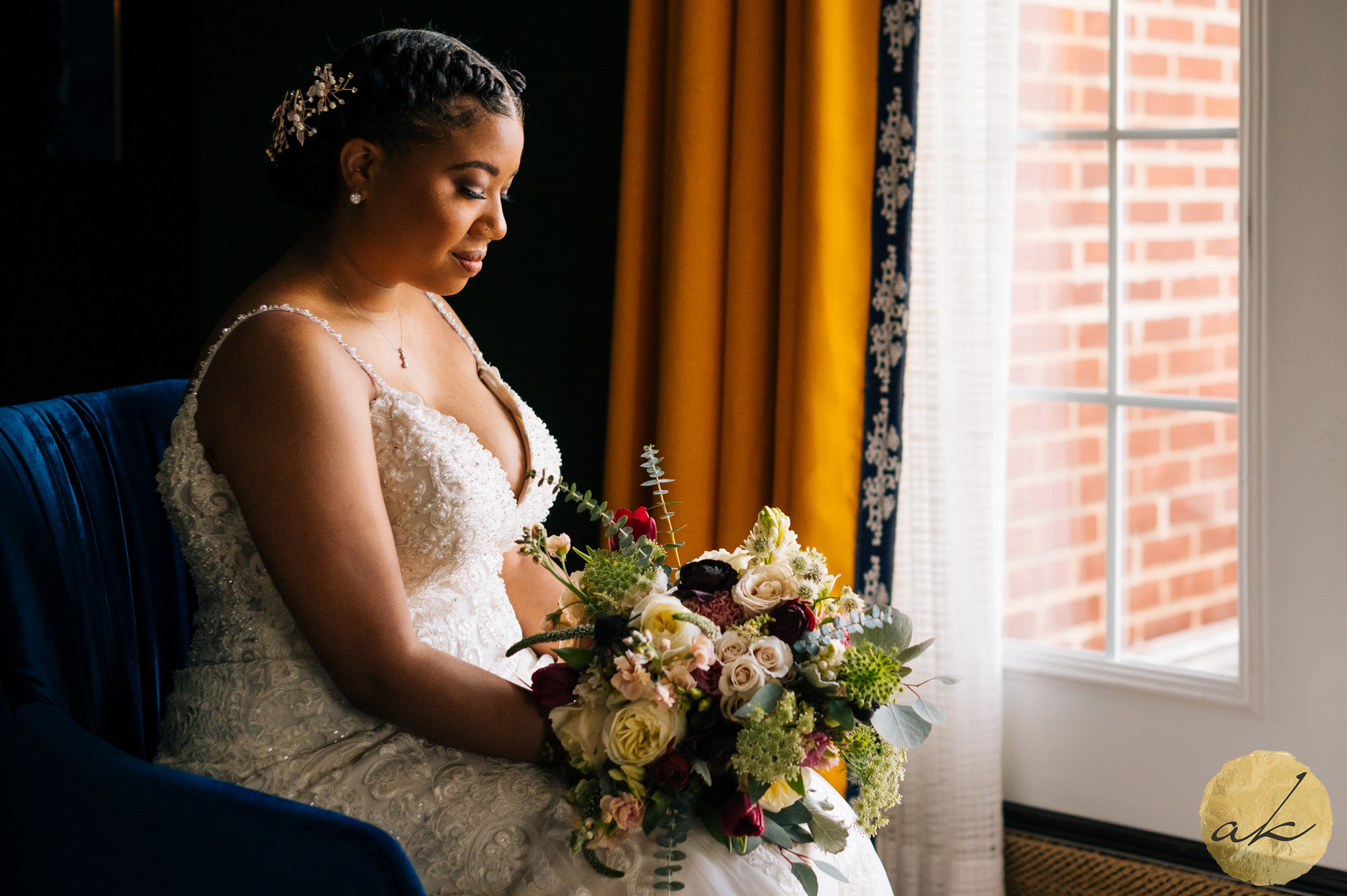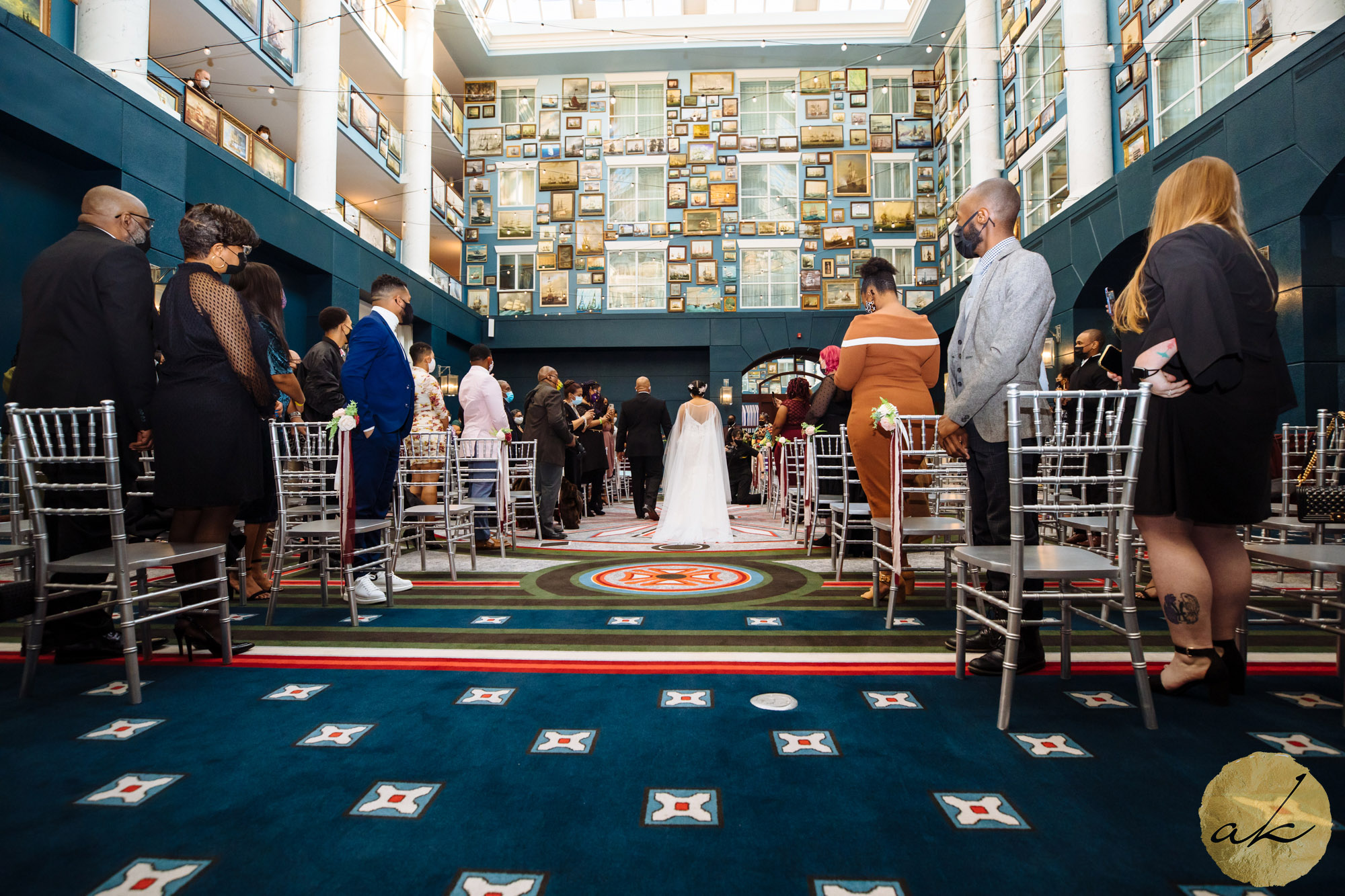 It was my first time at The Graduate Annapolis and it did not disappoint. The atrium was so cool! If you look carefully you might even see some wedding crashers. 😉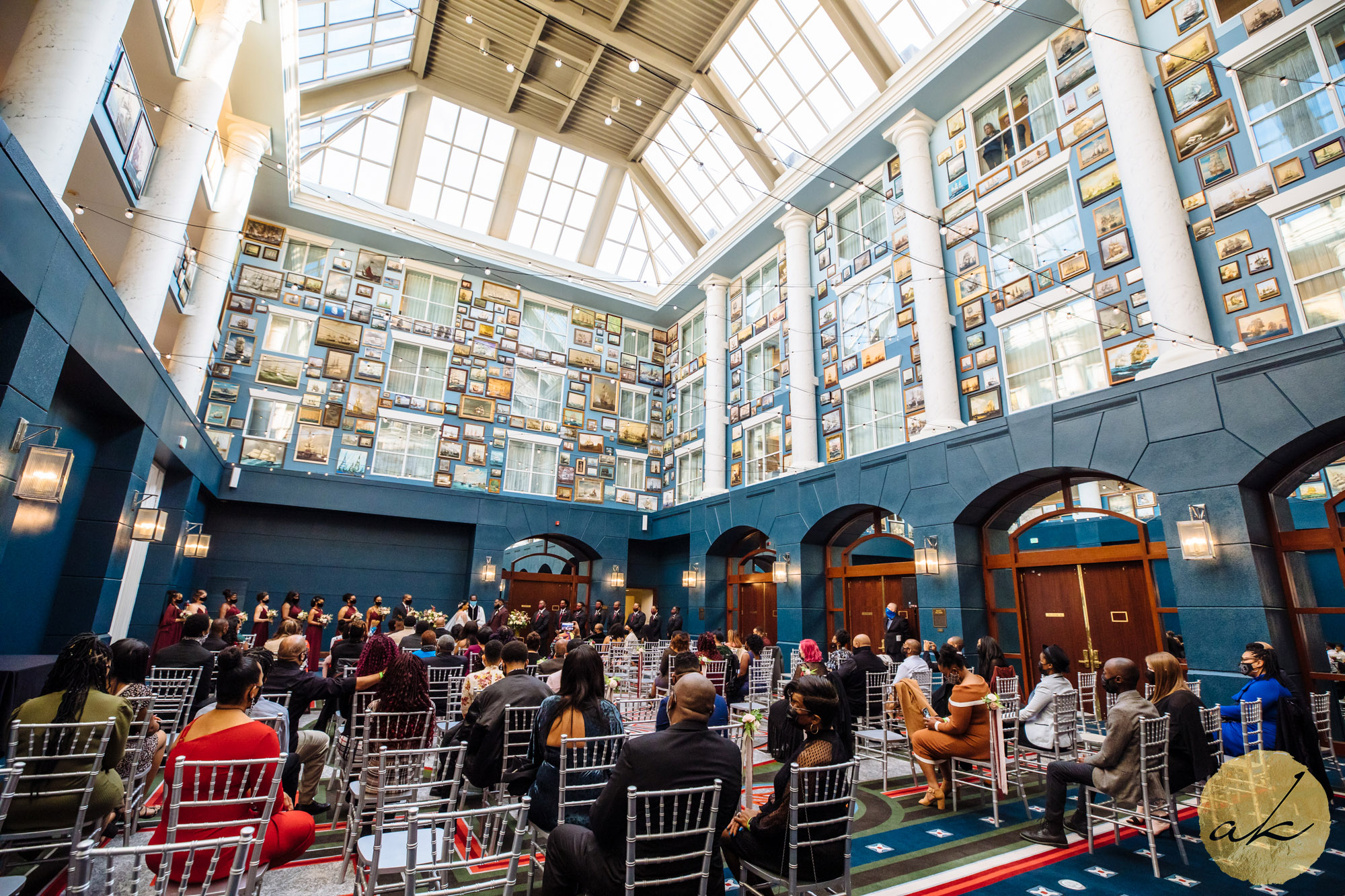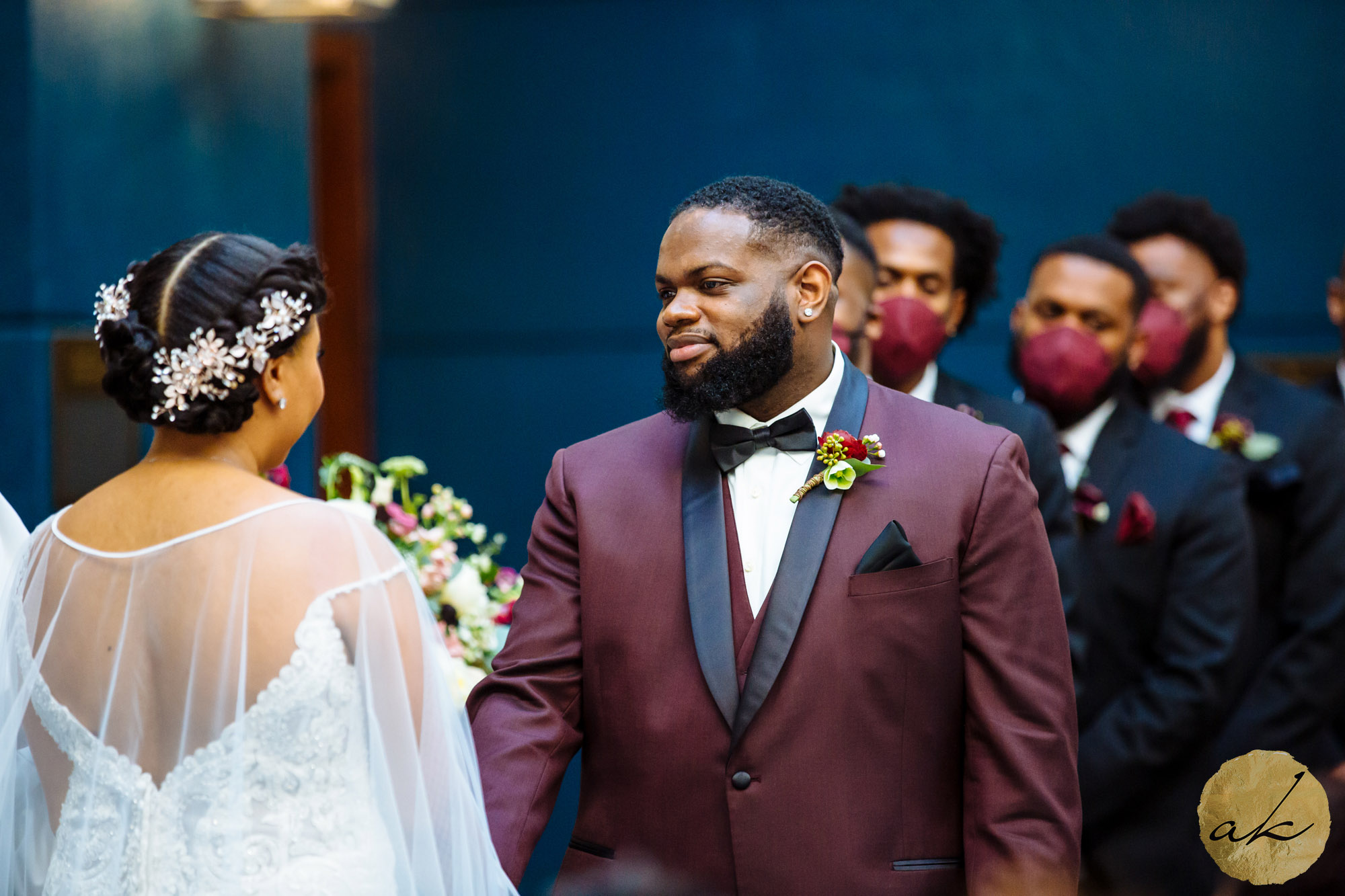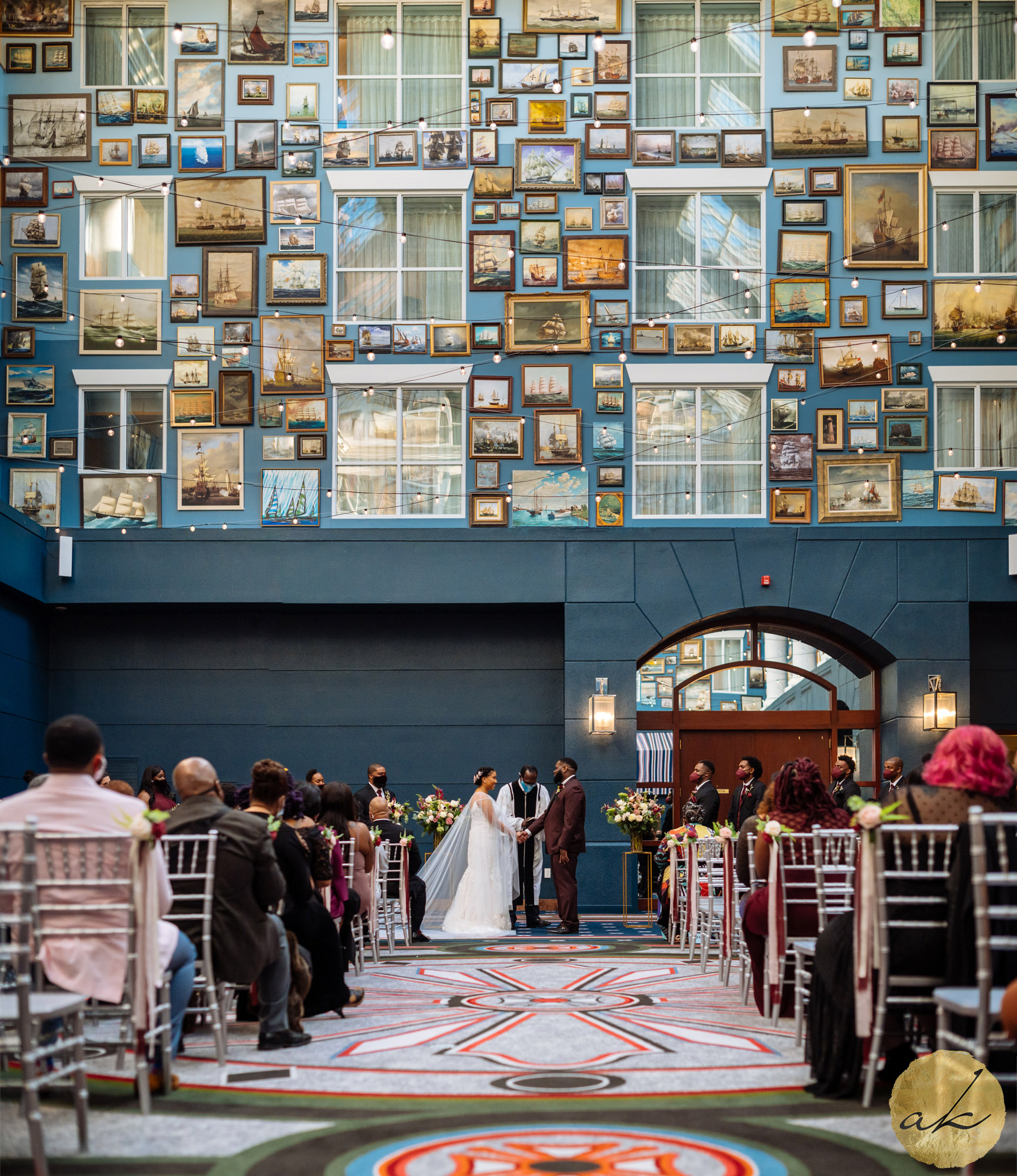 Jumping the broom!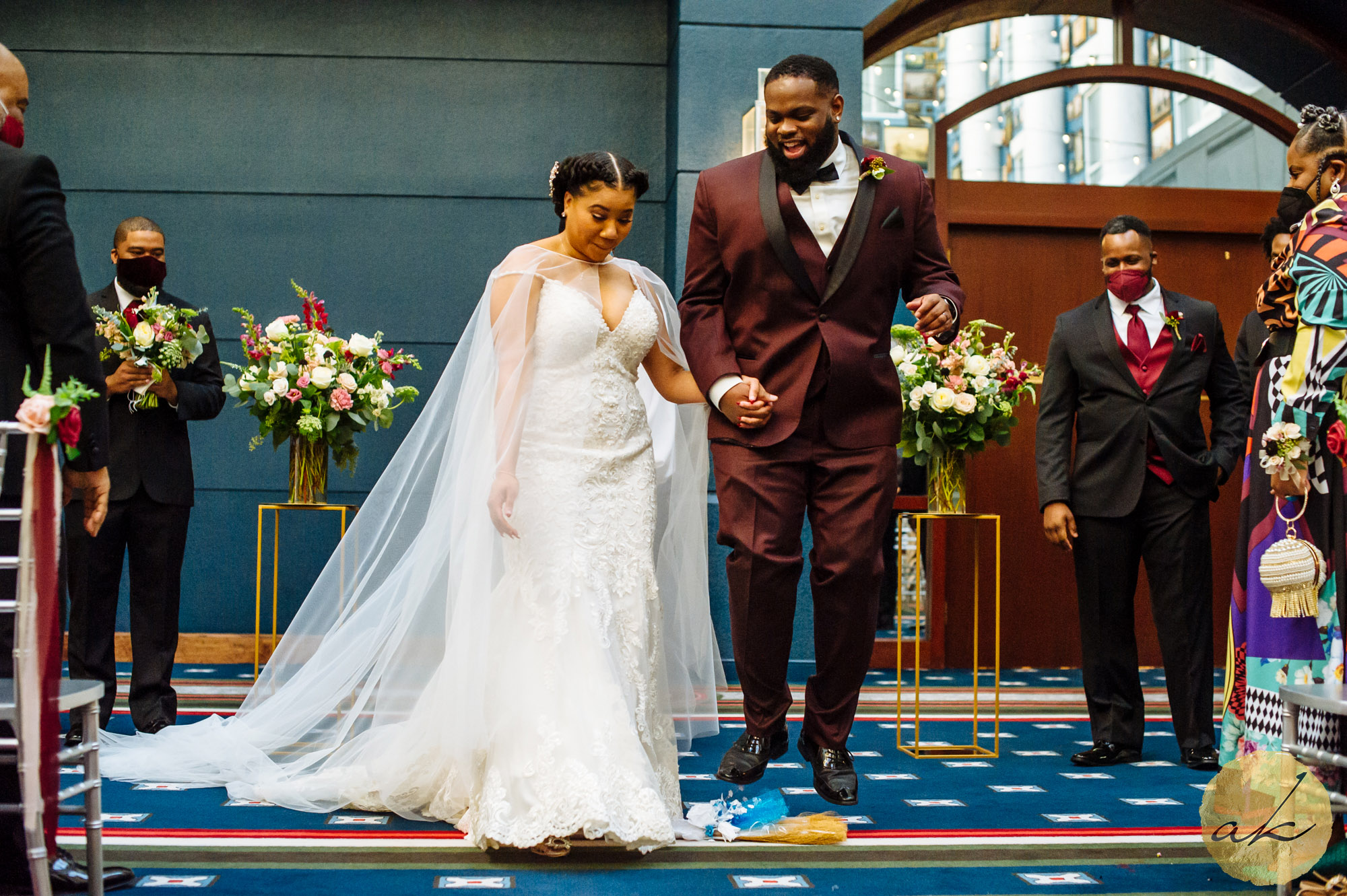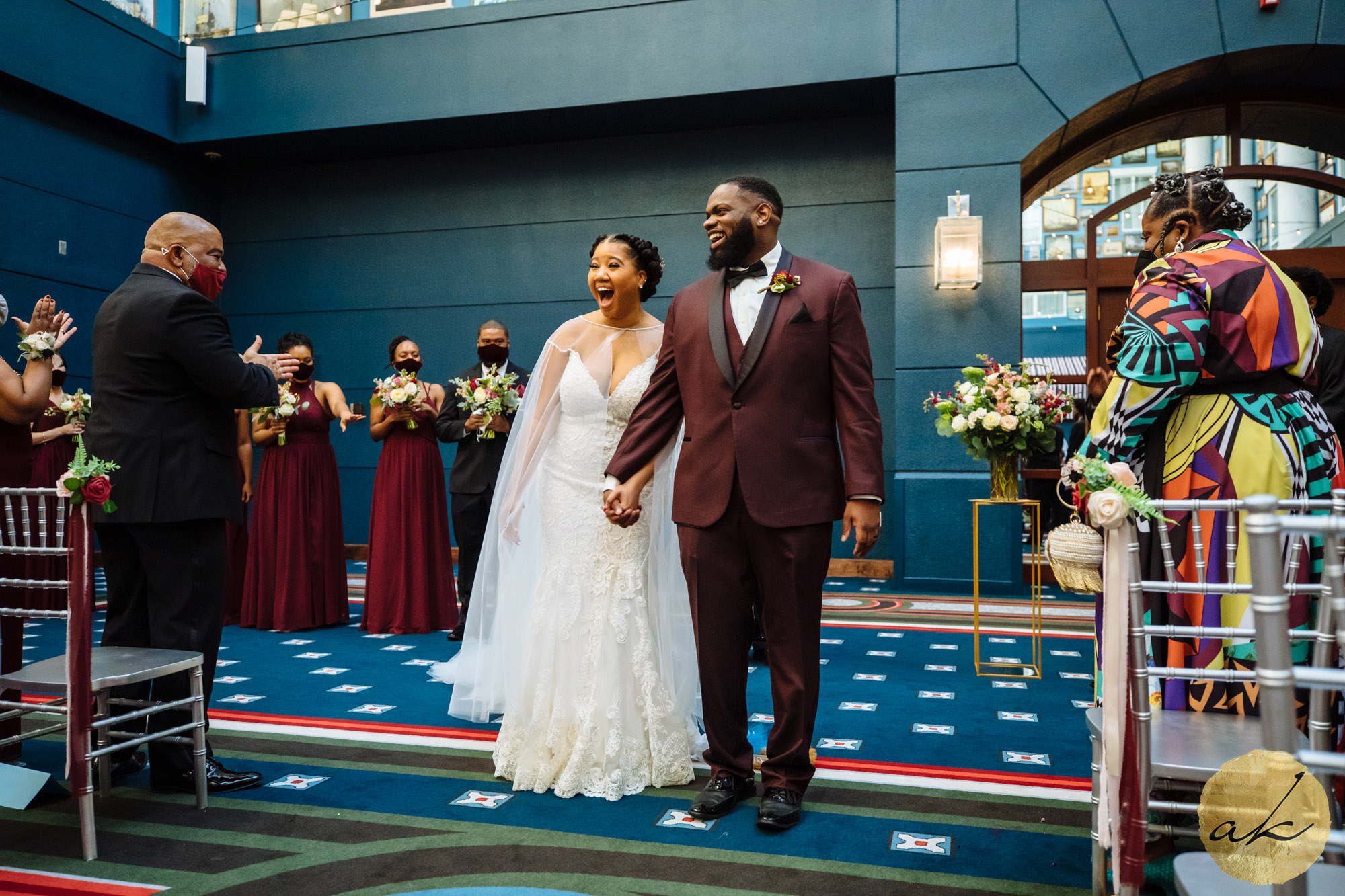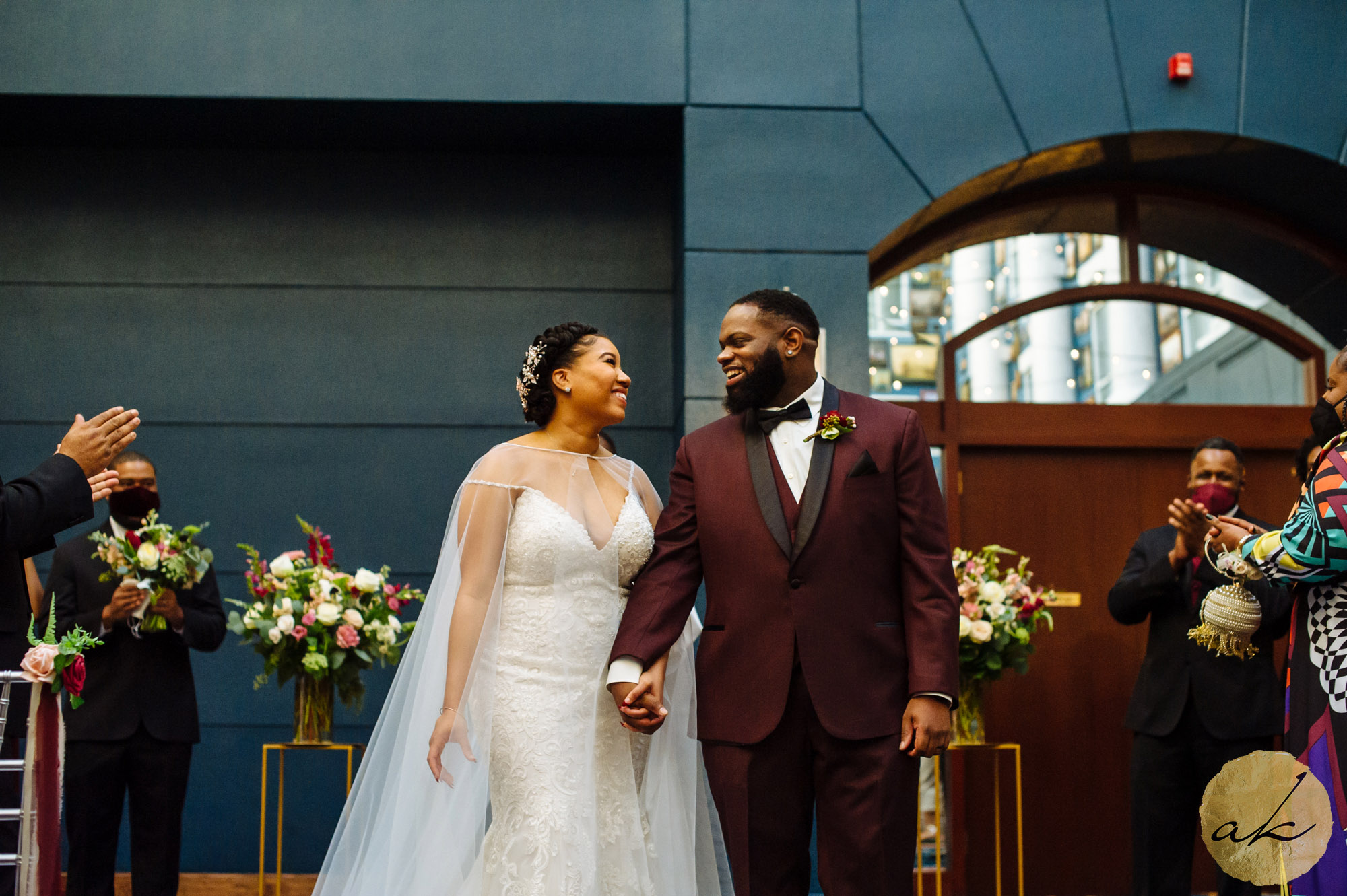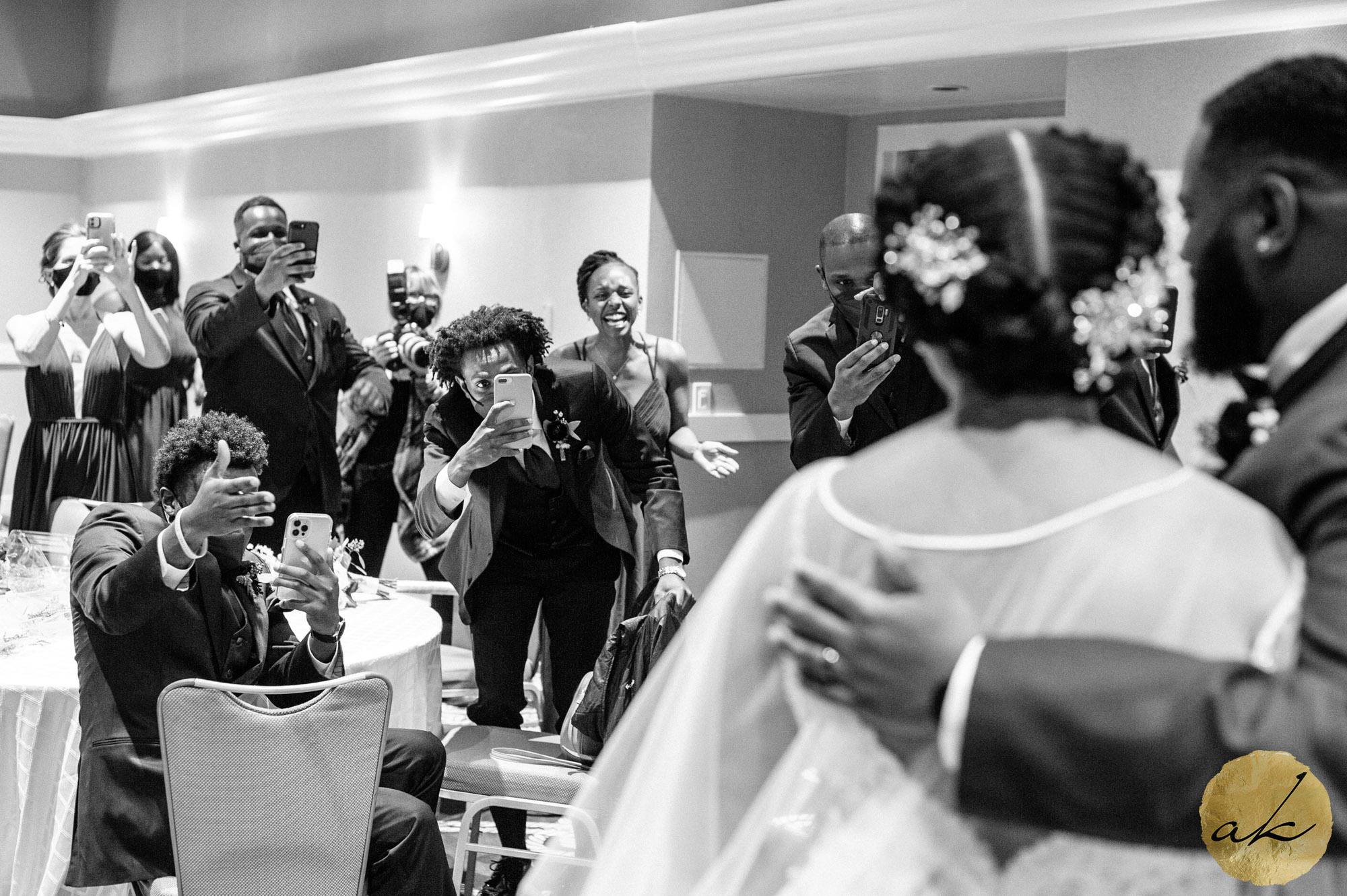 Don't let those smiles fool you. It was barely 30 degrees out.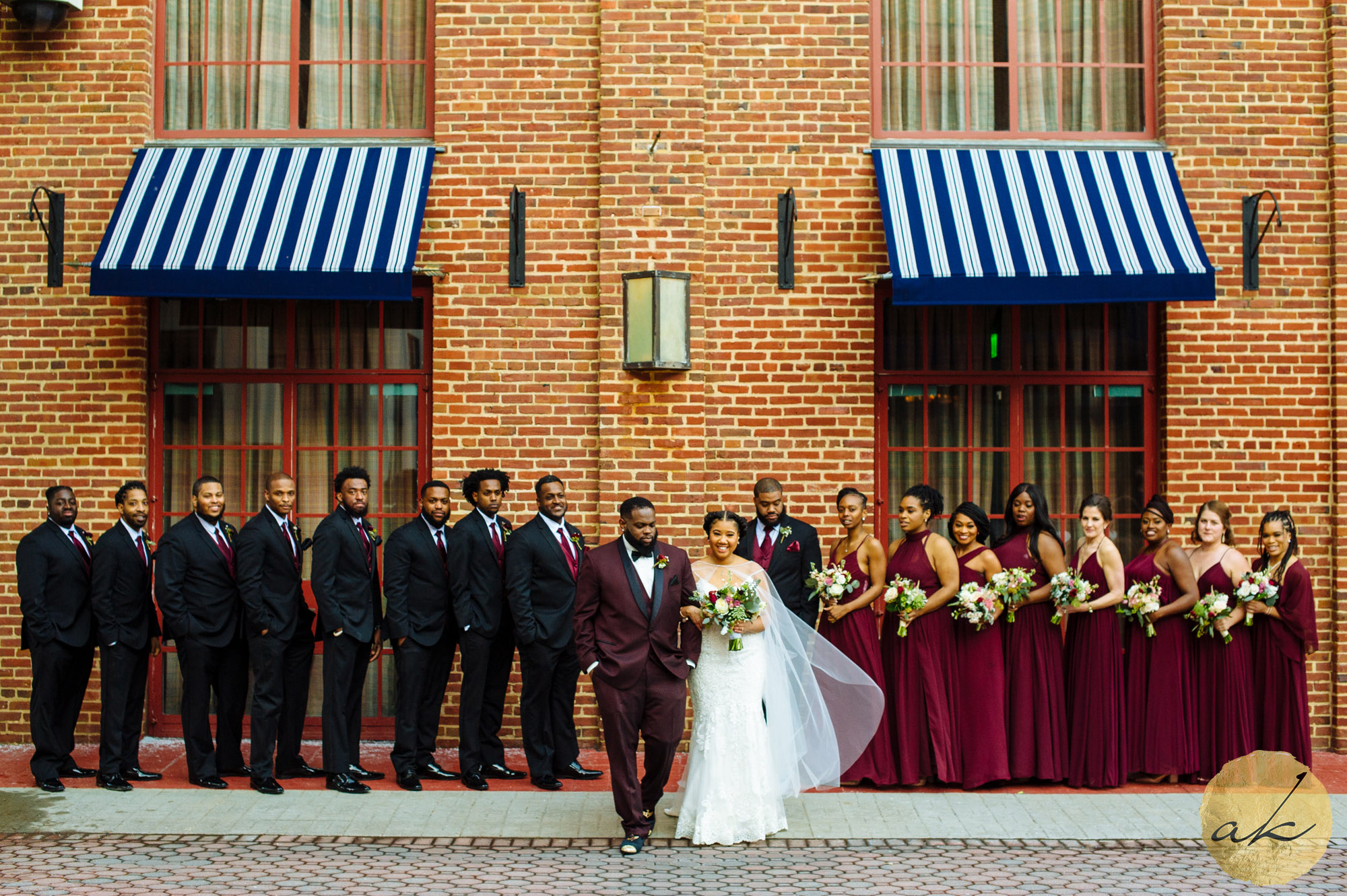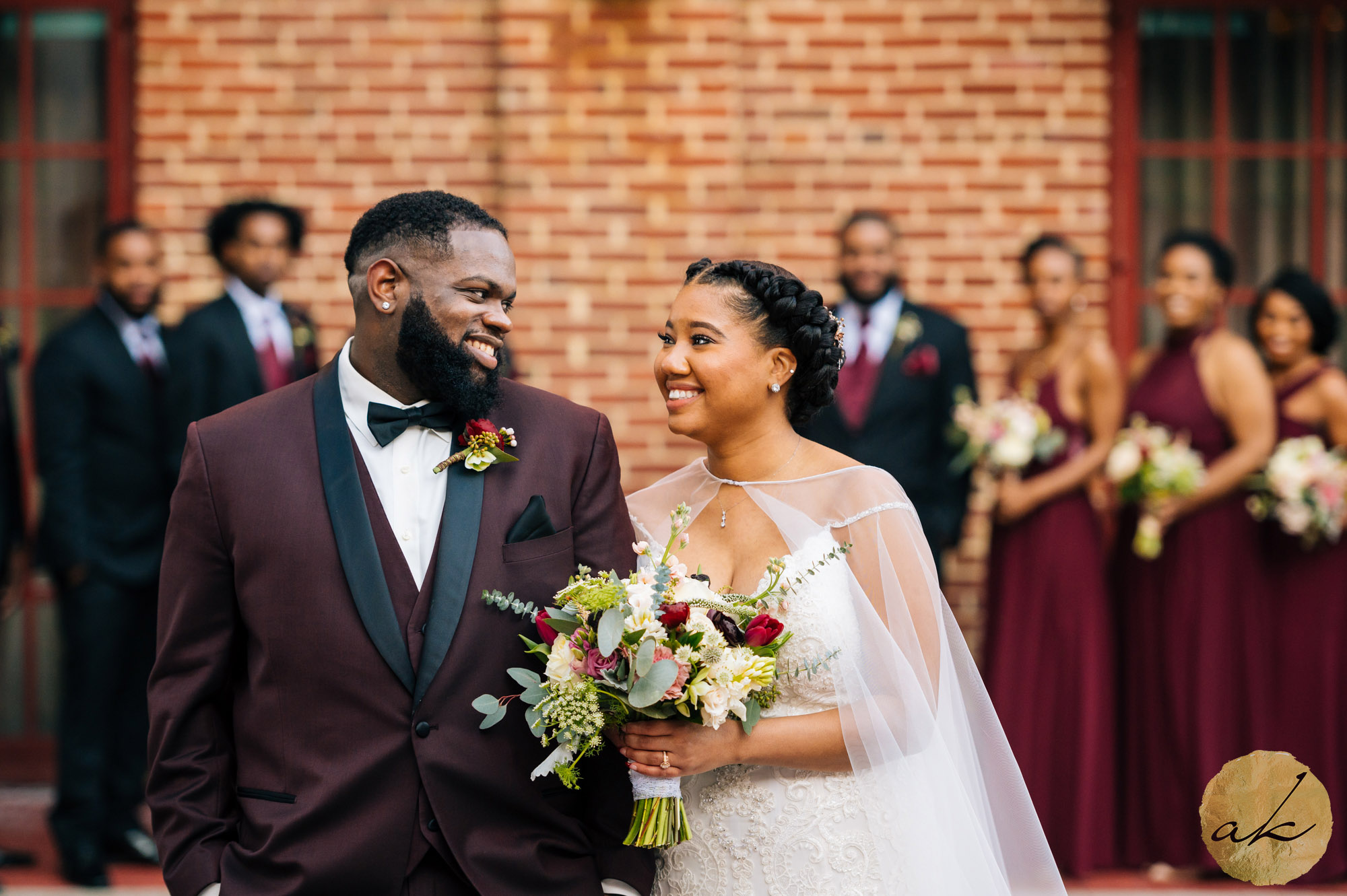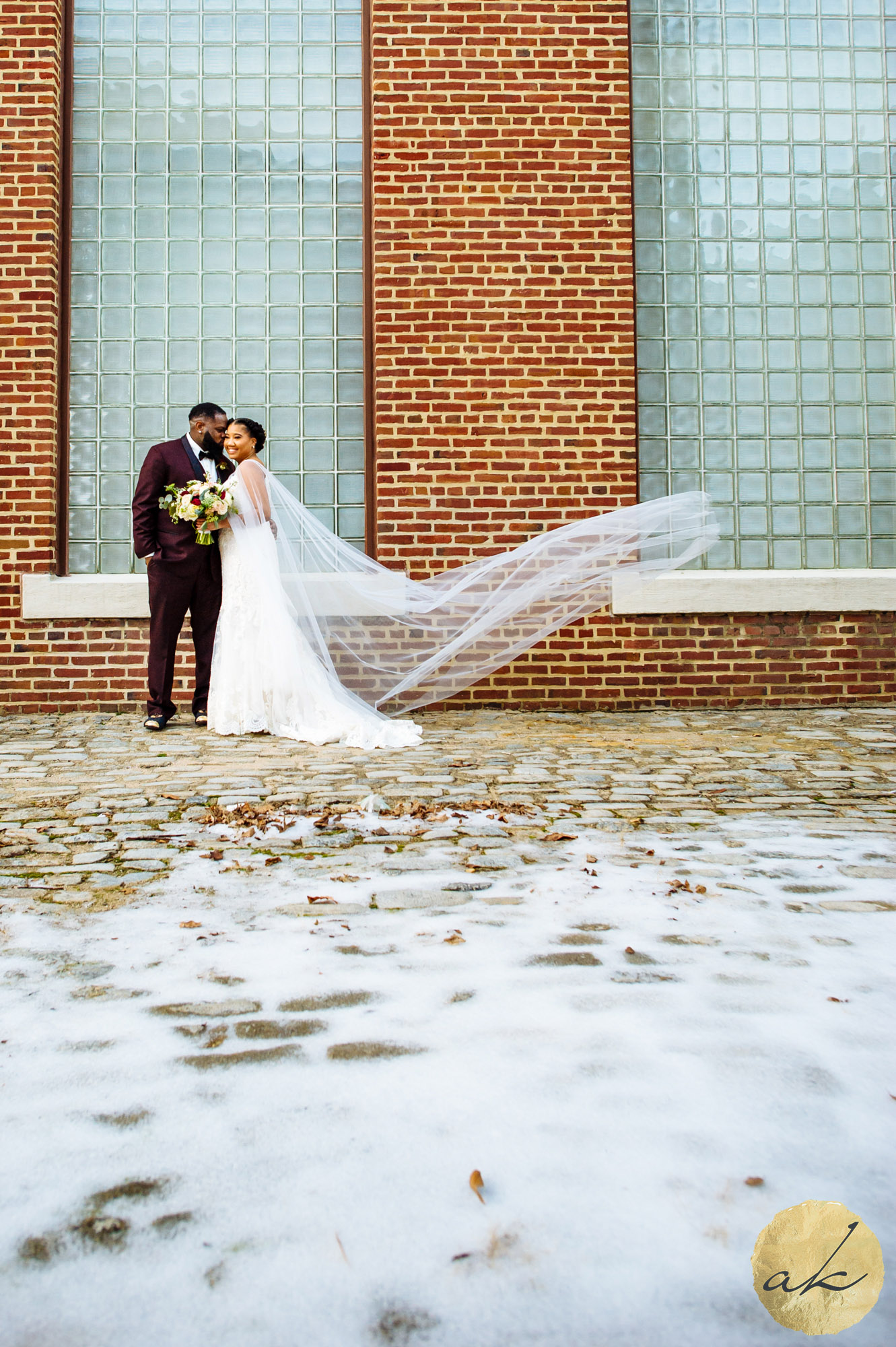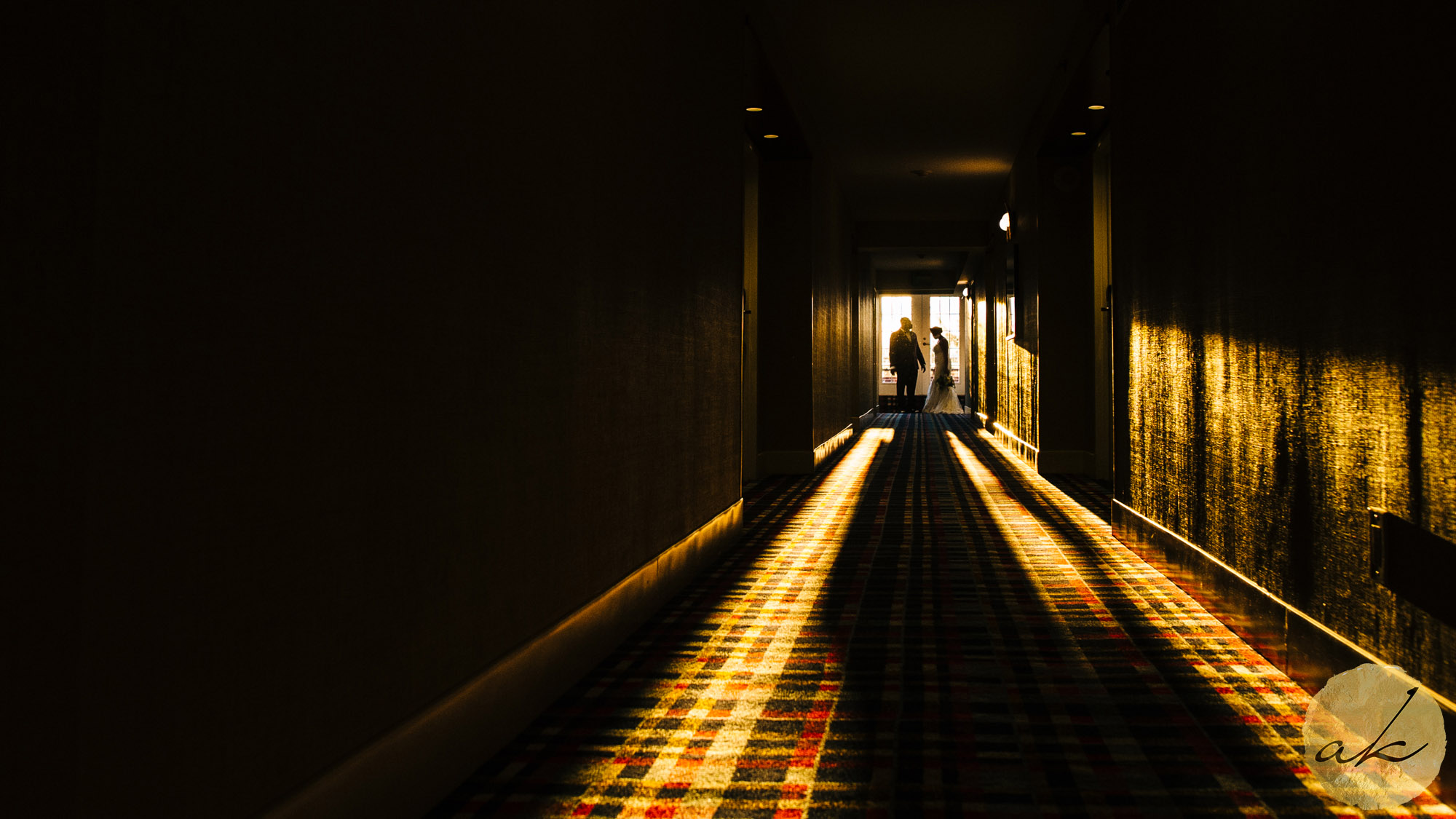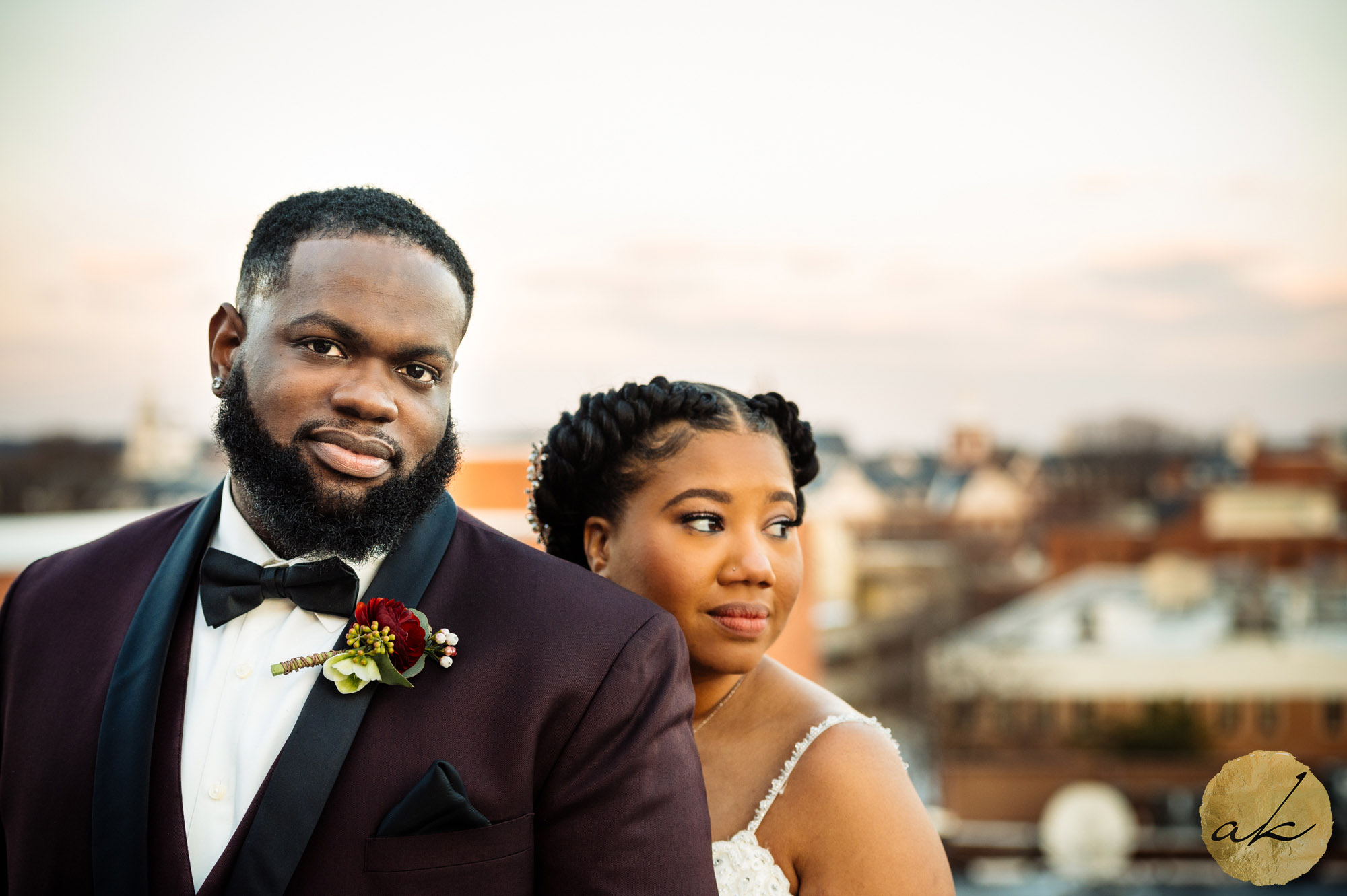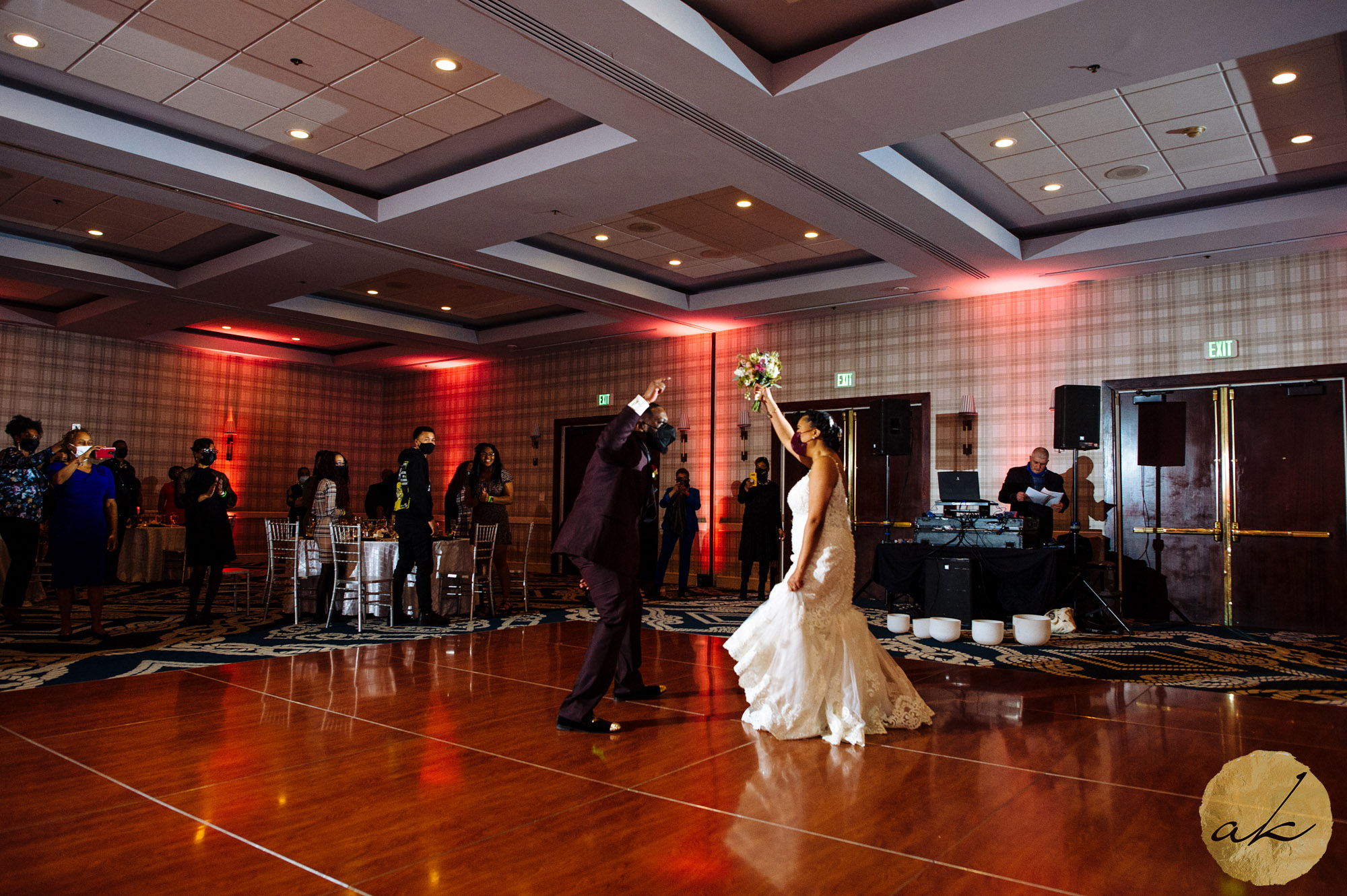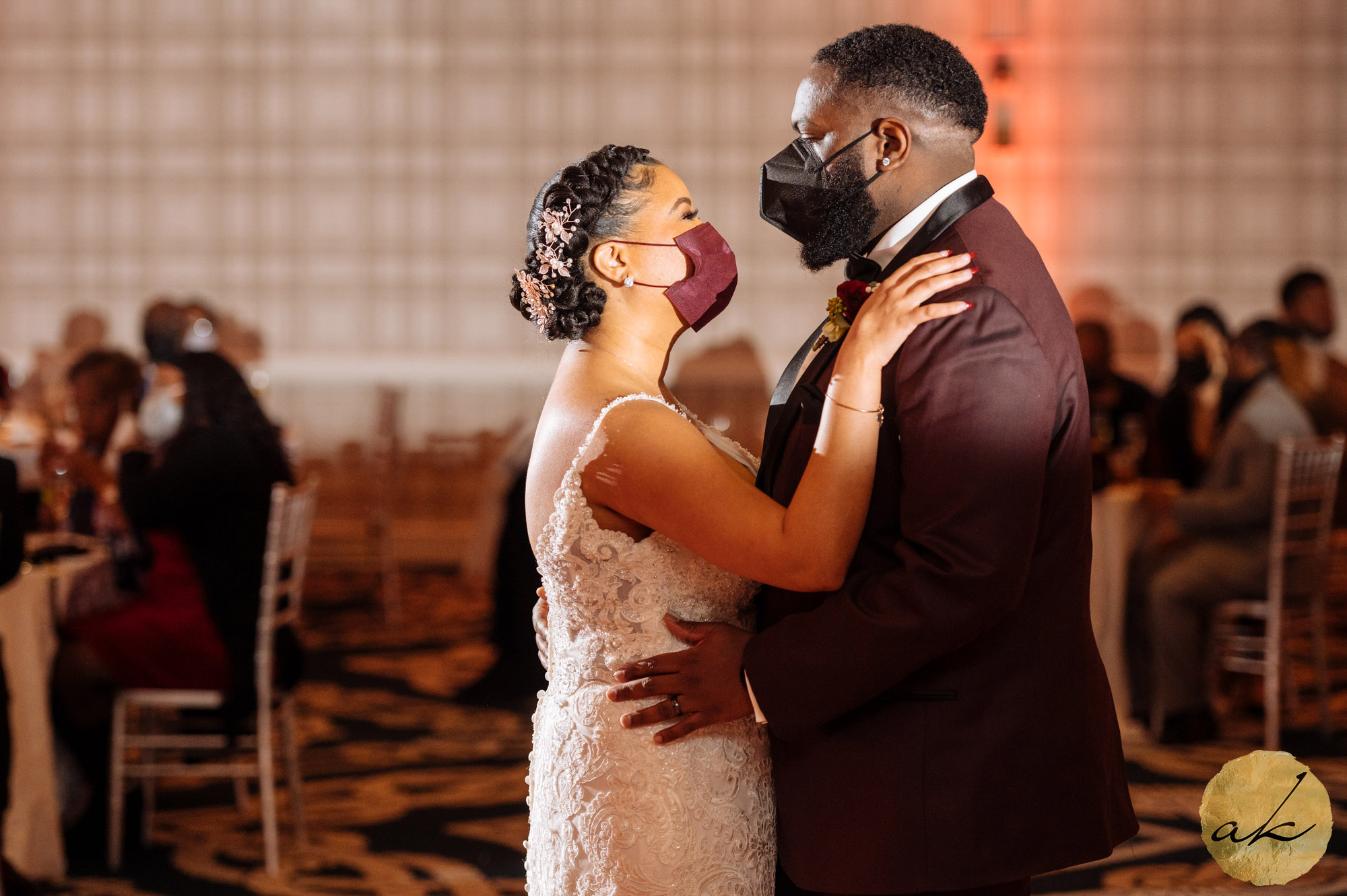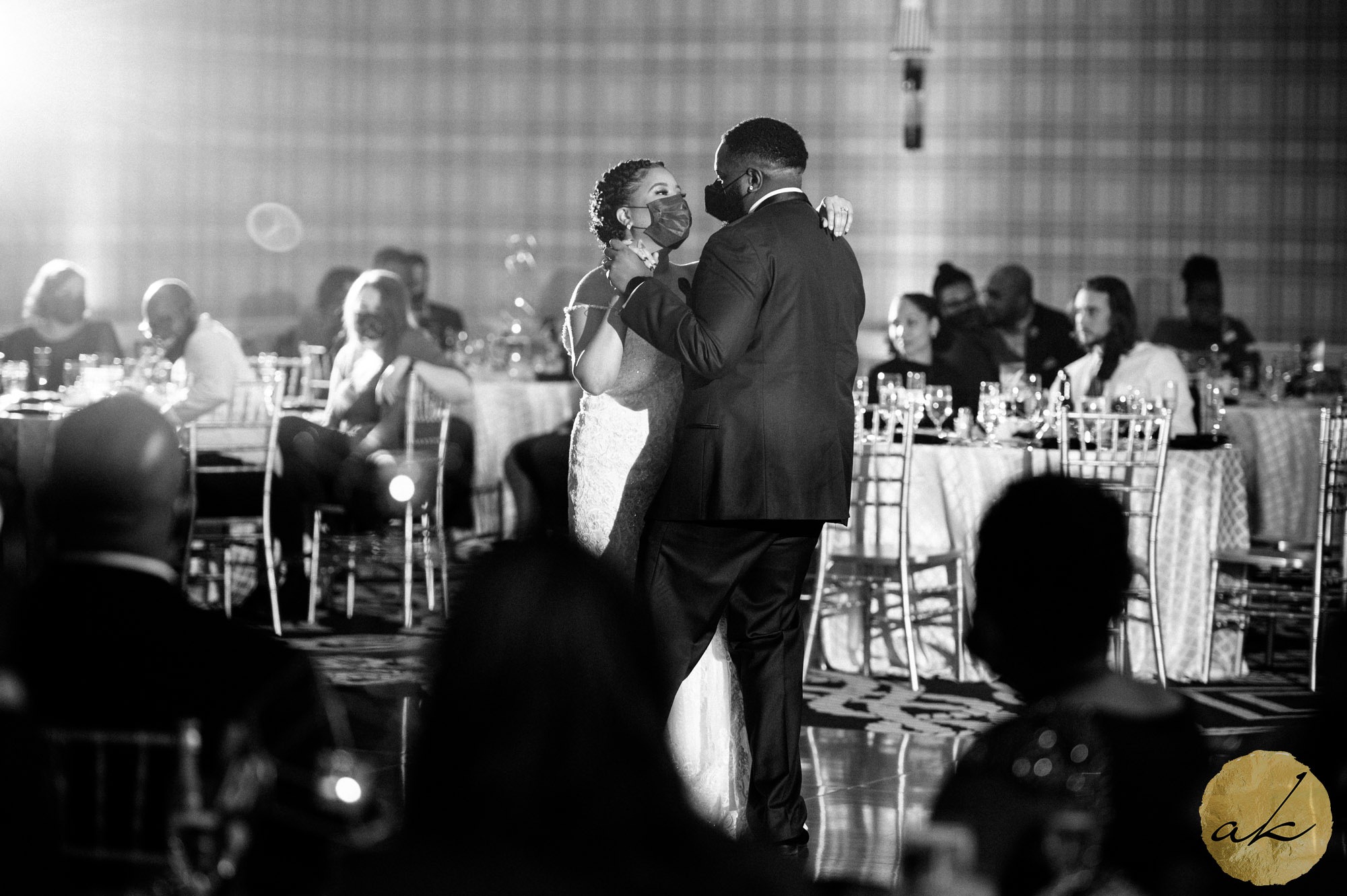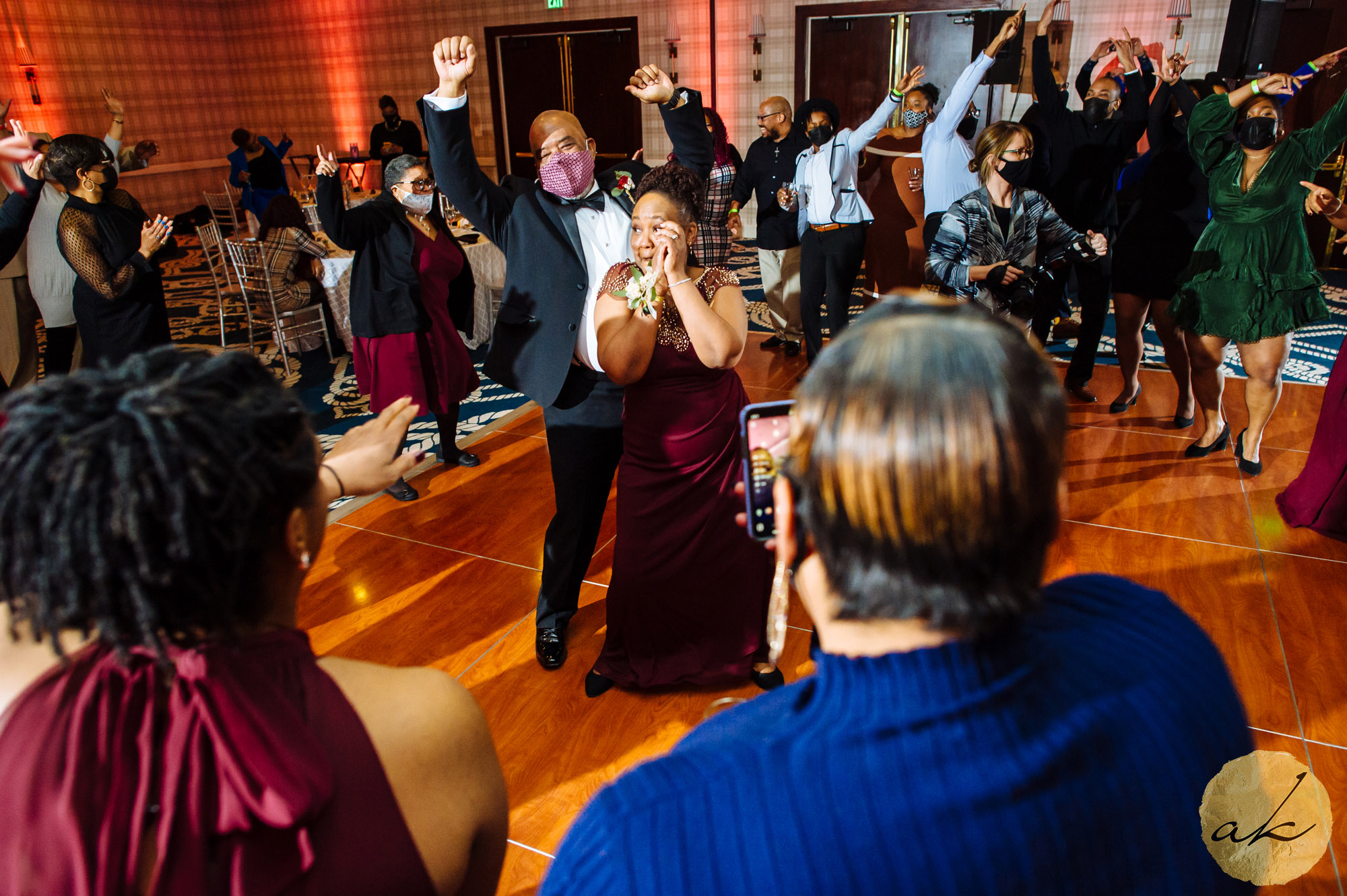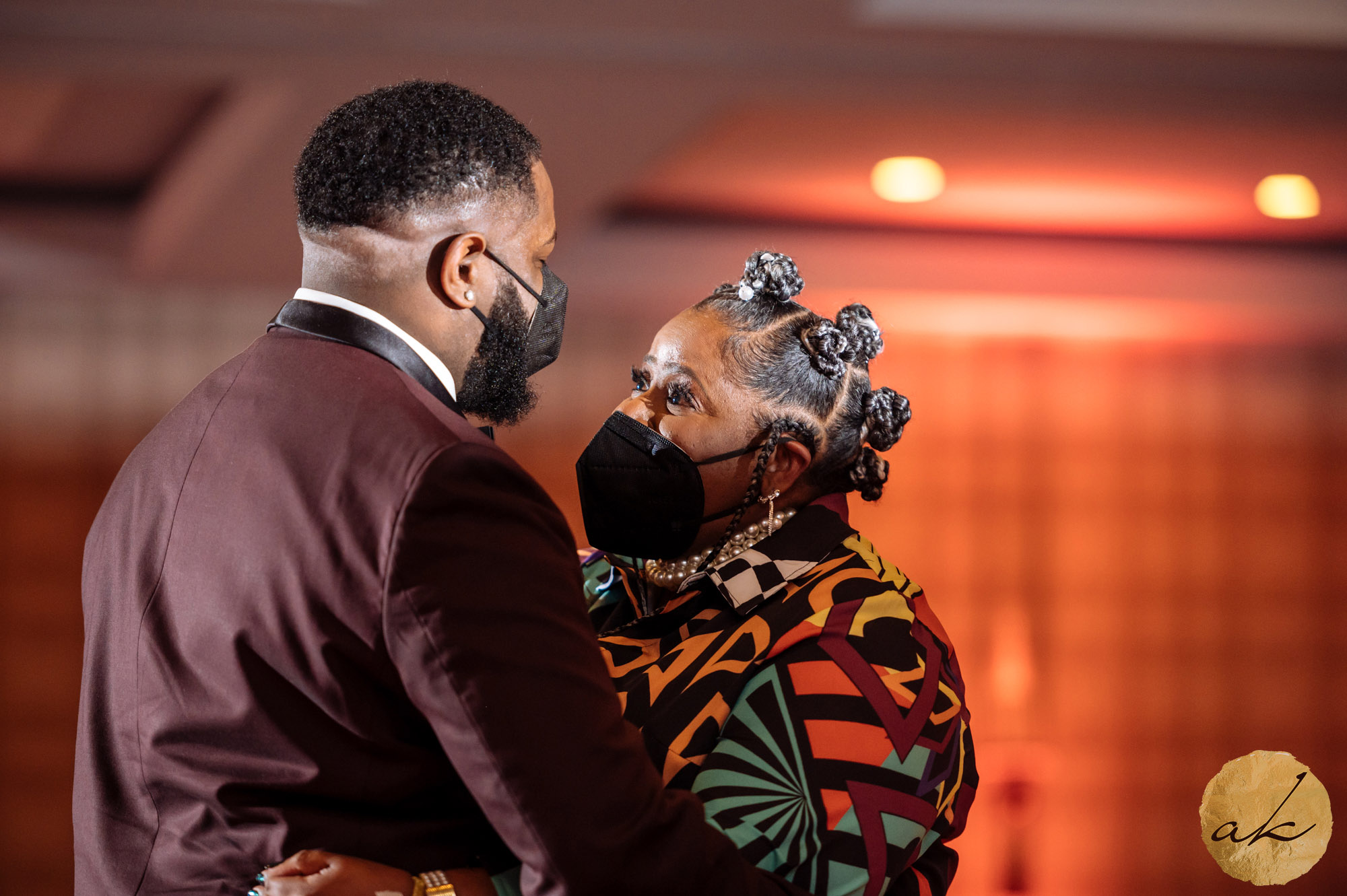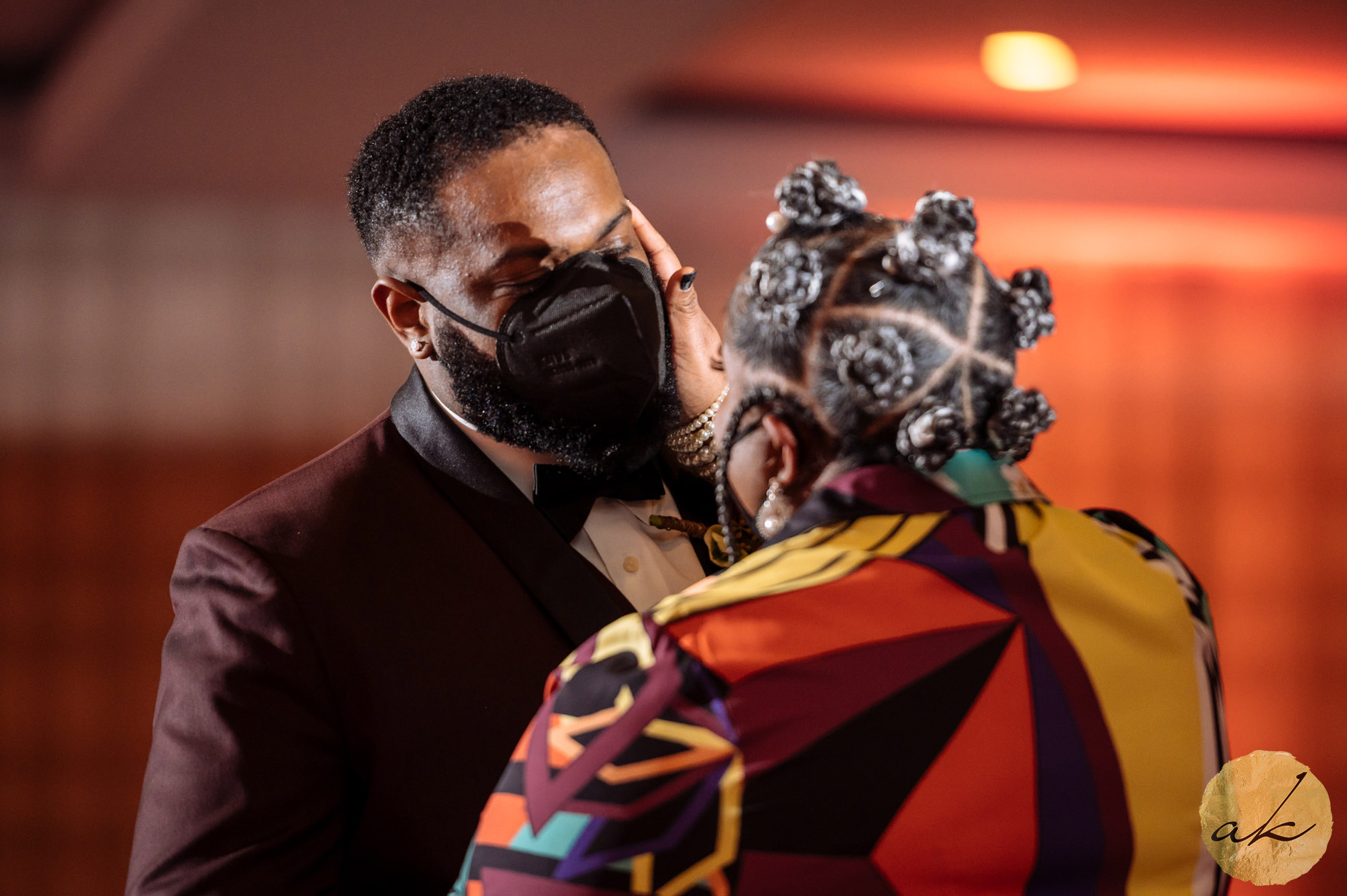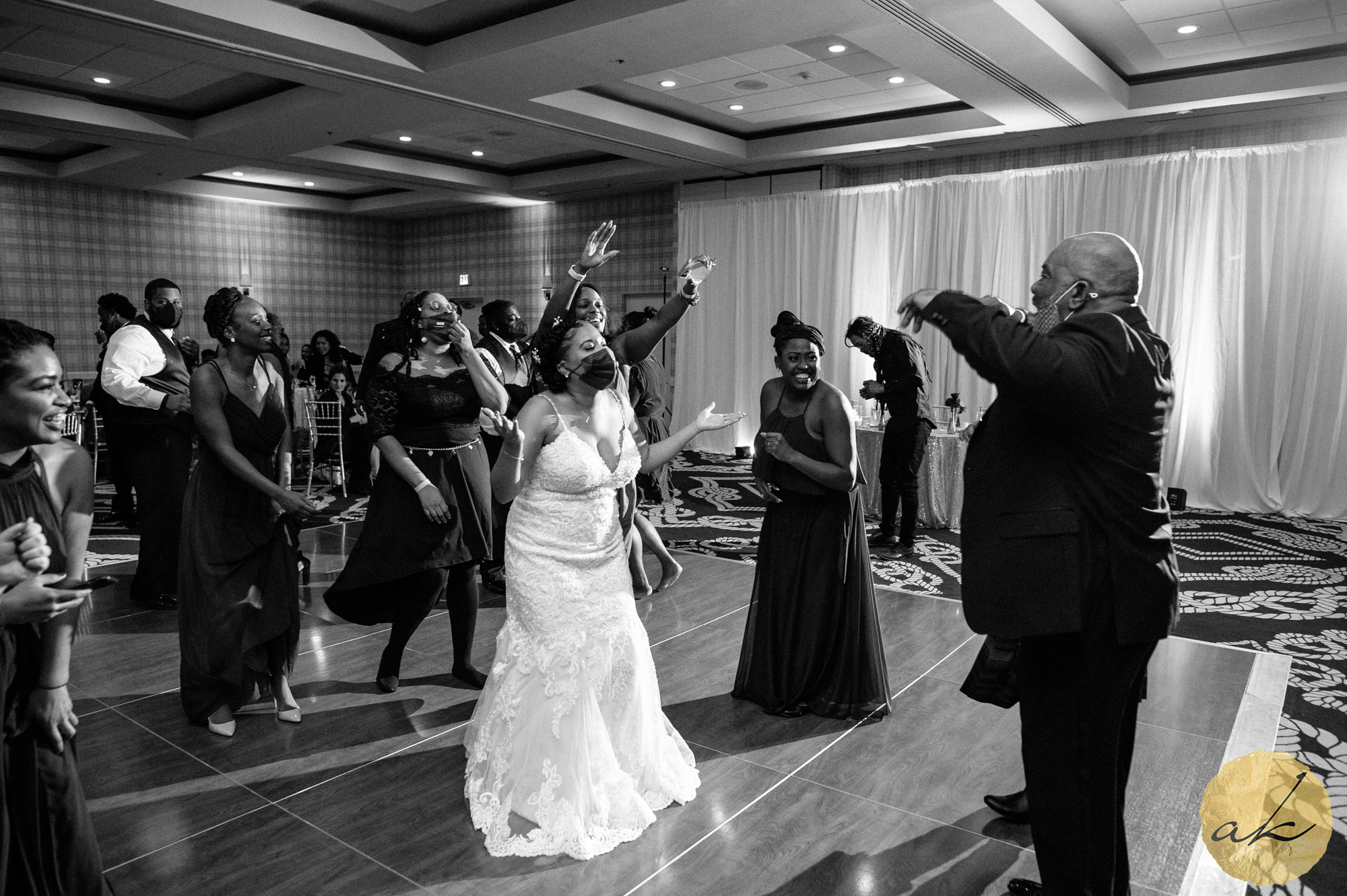 When your song comes on…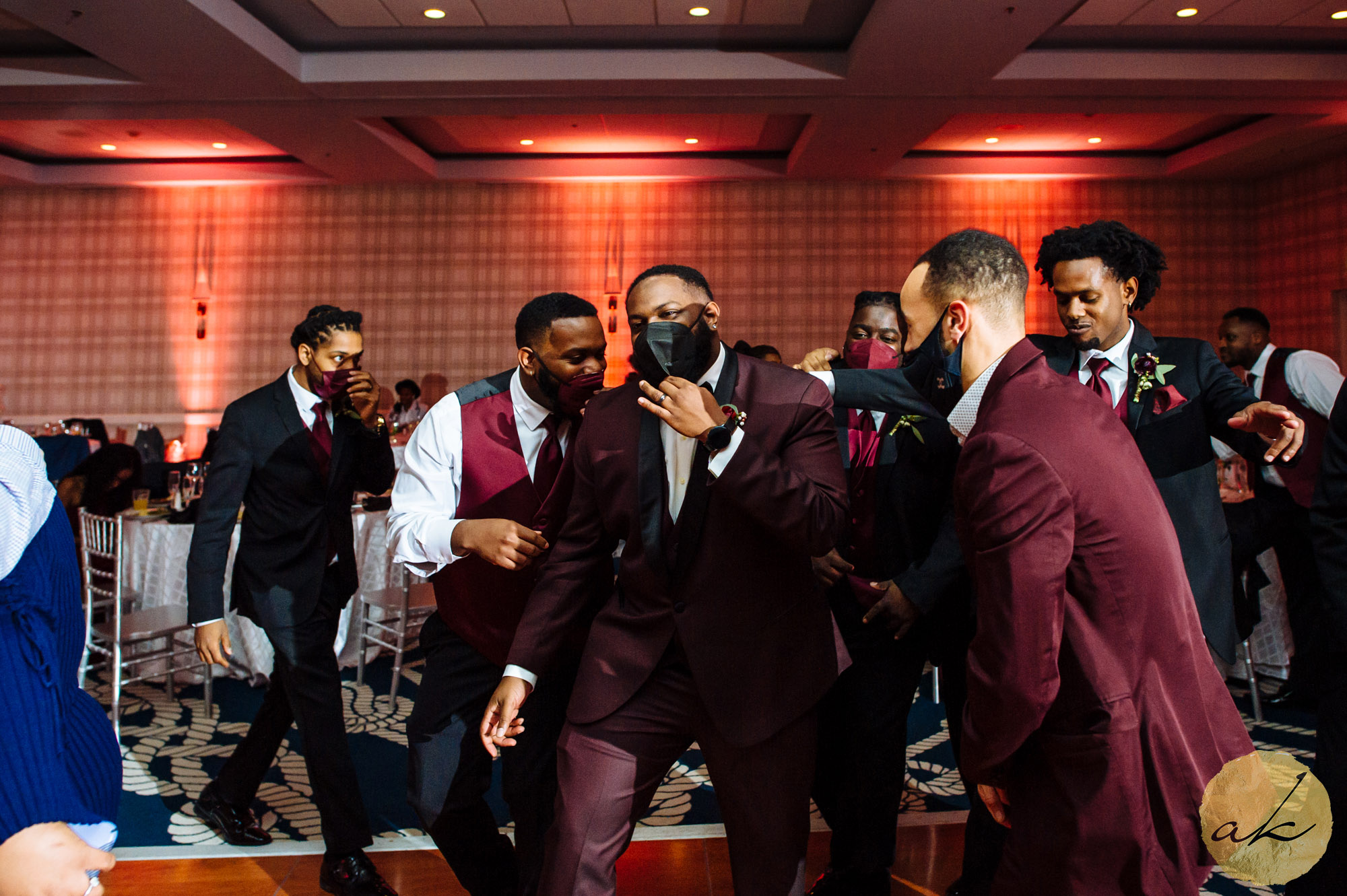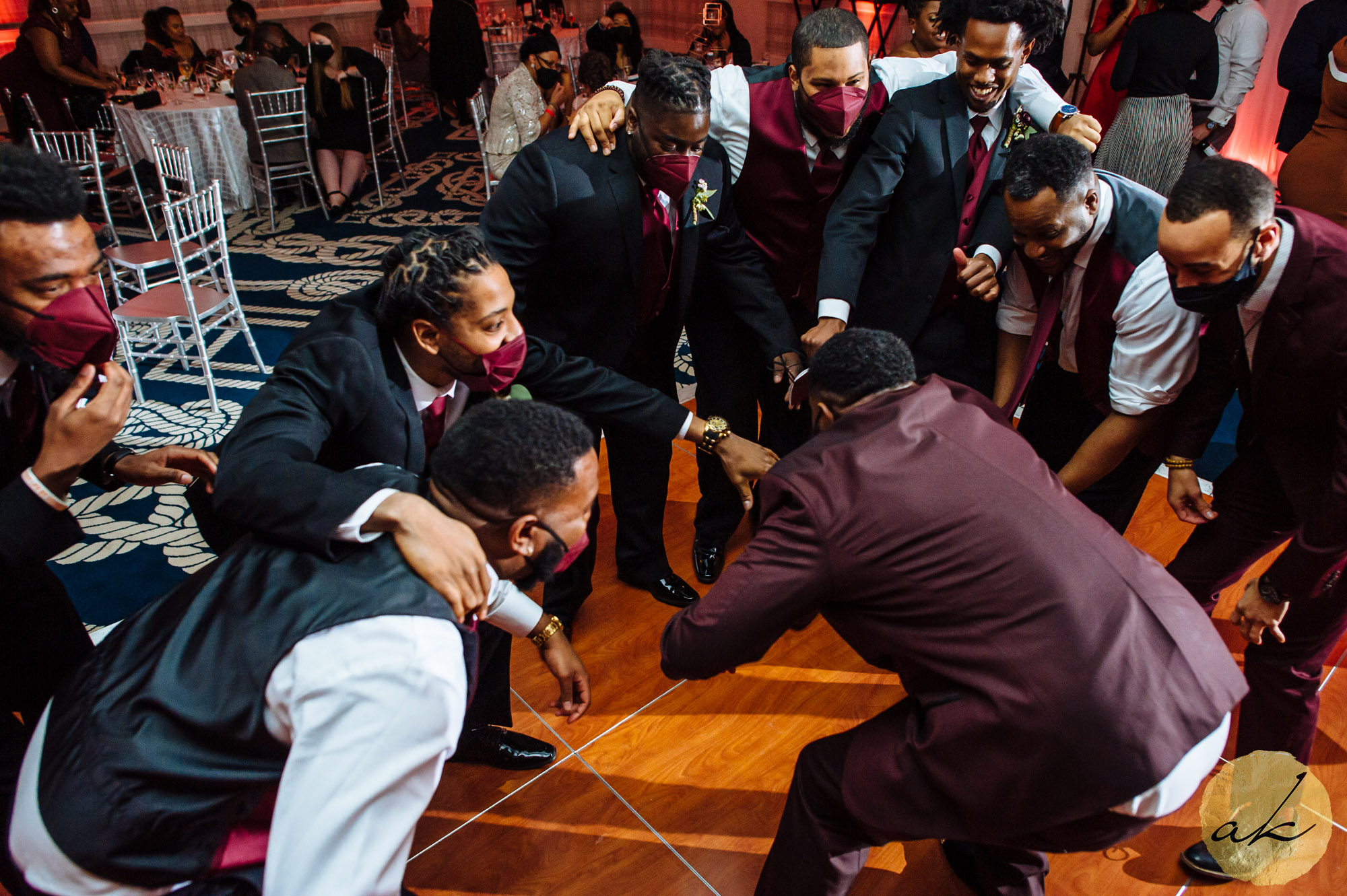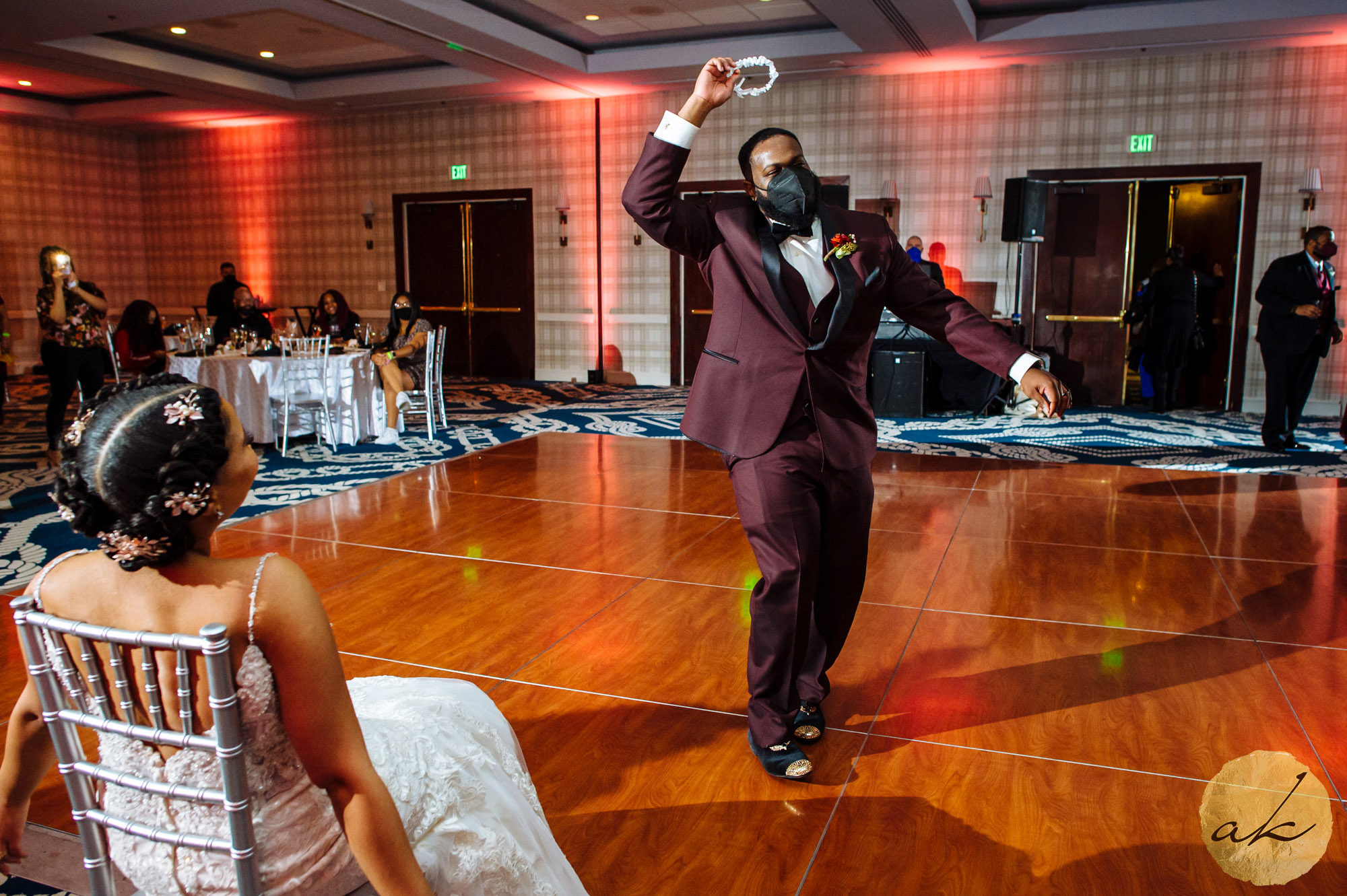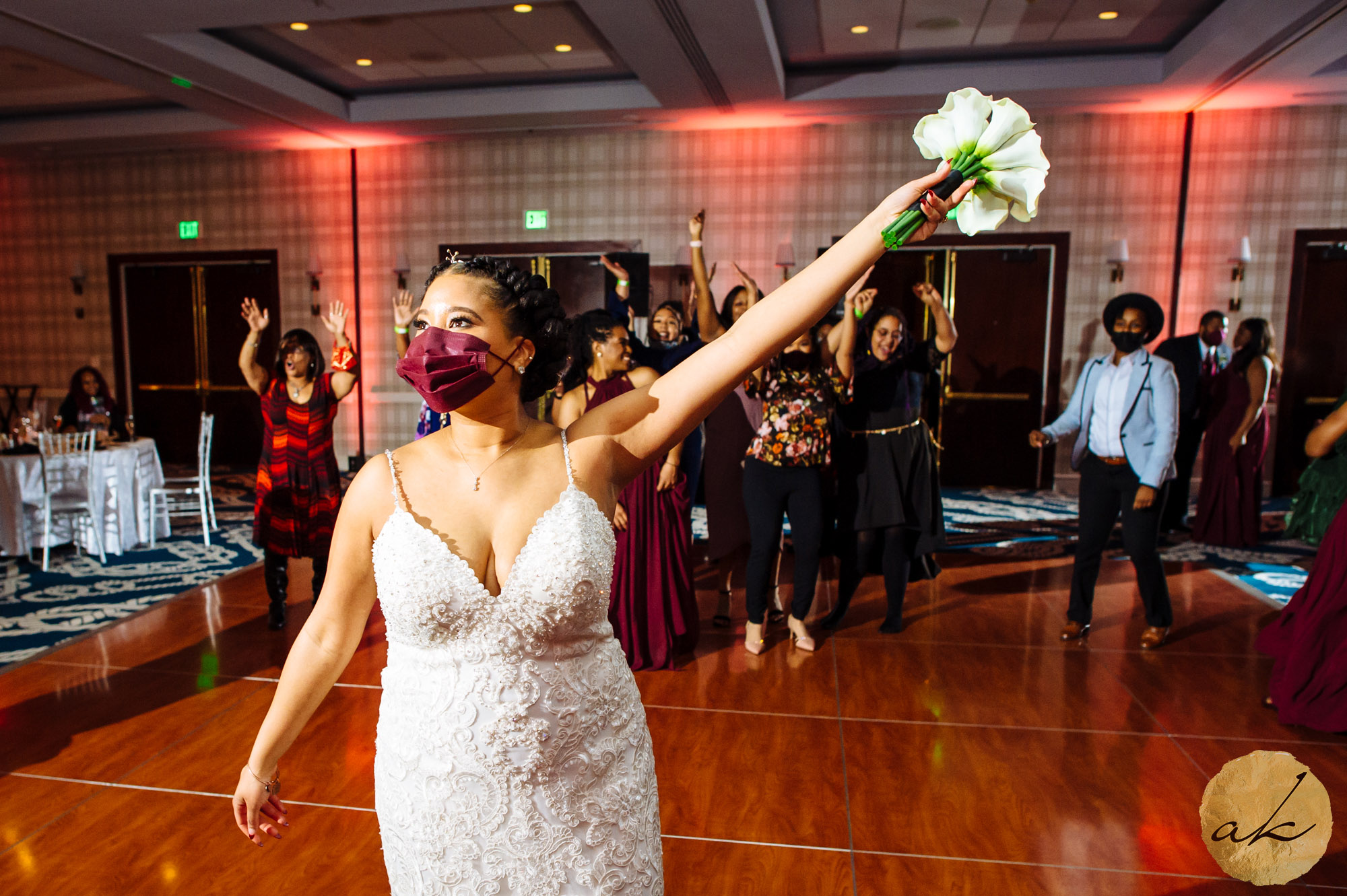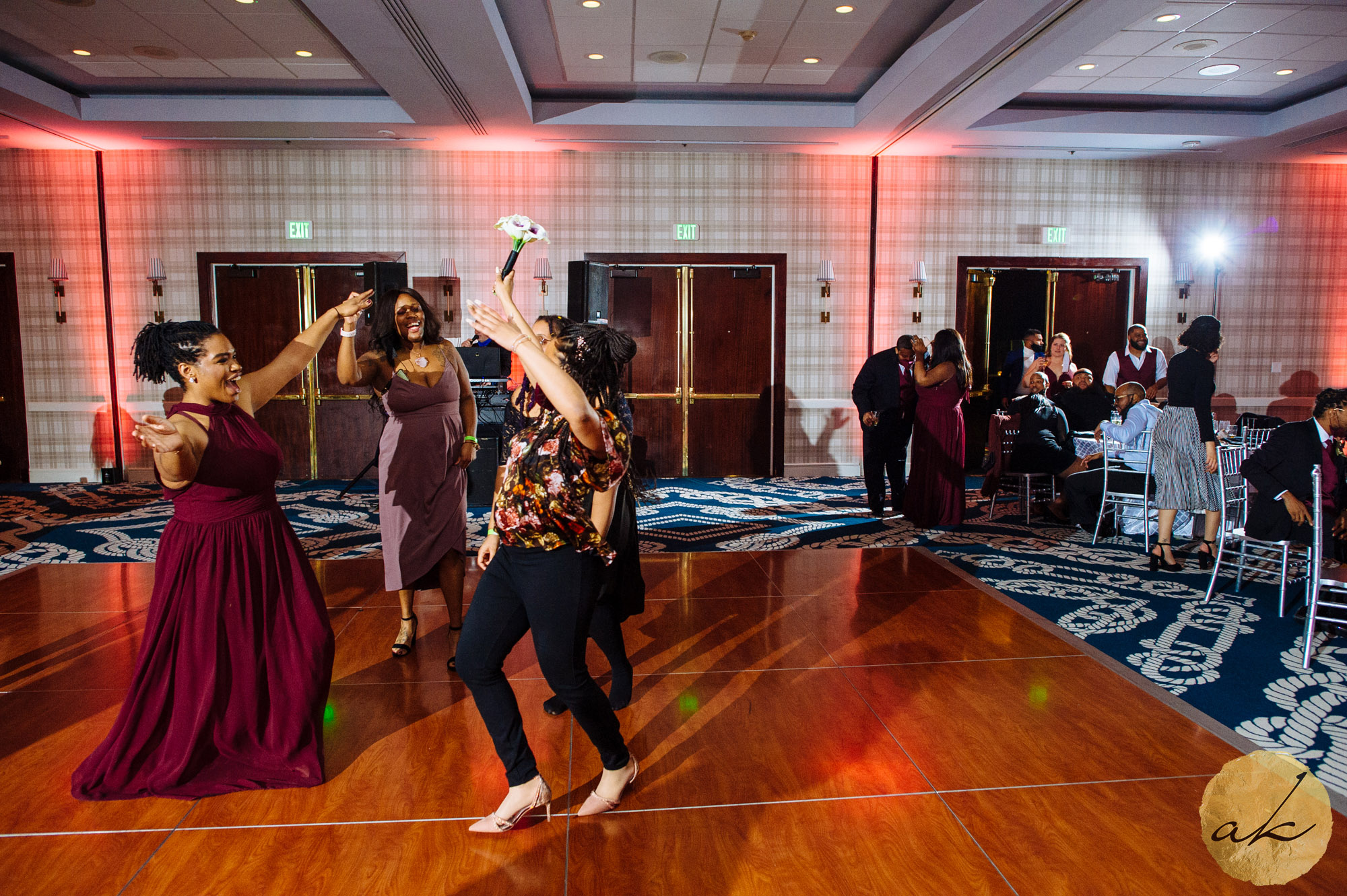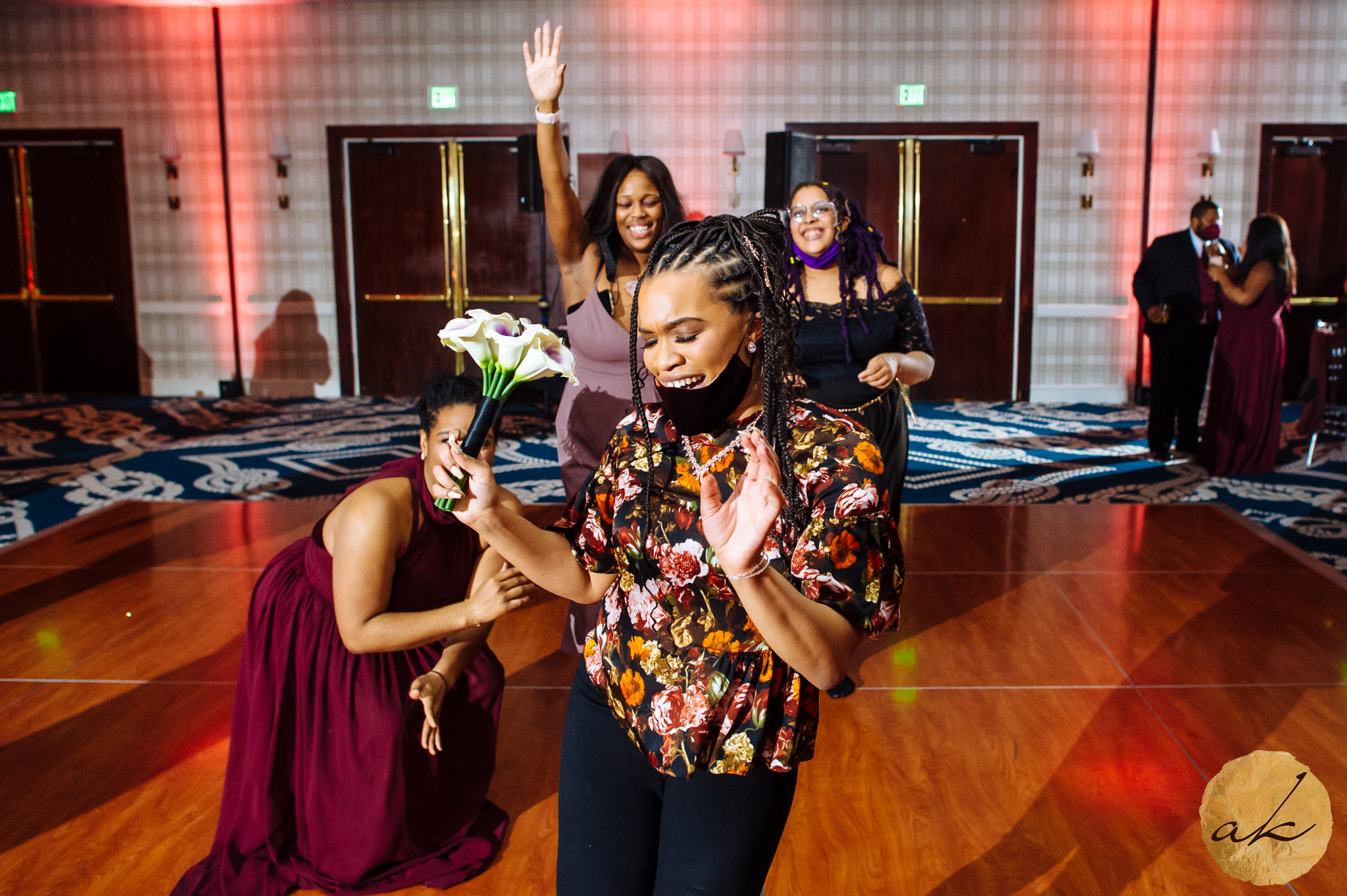 Oh how I've missed the dancefloor…