MacKenzie and Tom opted for a sunrise engagement session at the Georgetown waterfront. Sunrise sessions are perfect for early risers and couples looking for some privacy in usually bustling locations. And that's exactly what we got! Lots of privacy, beautiful light and empty streets.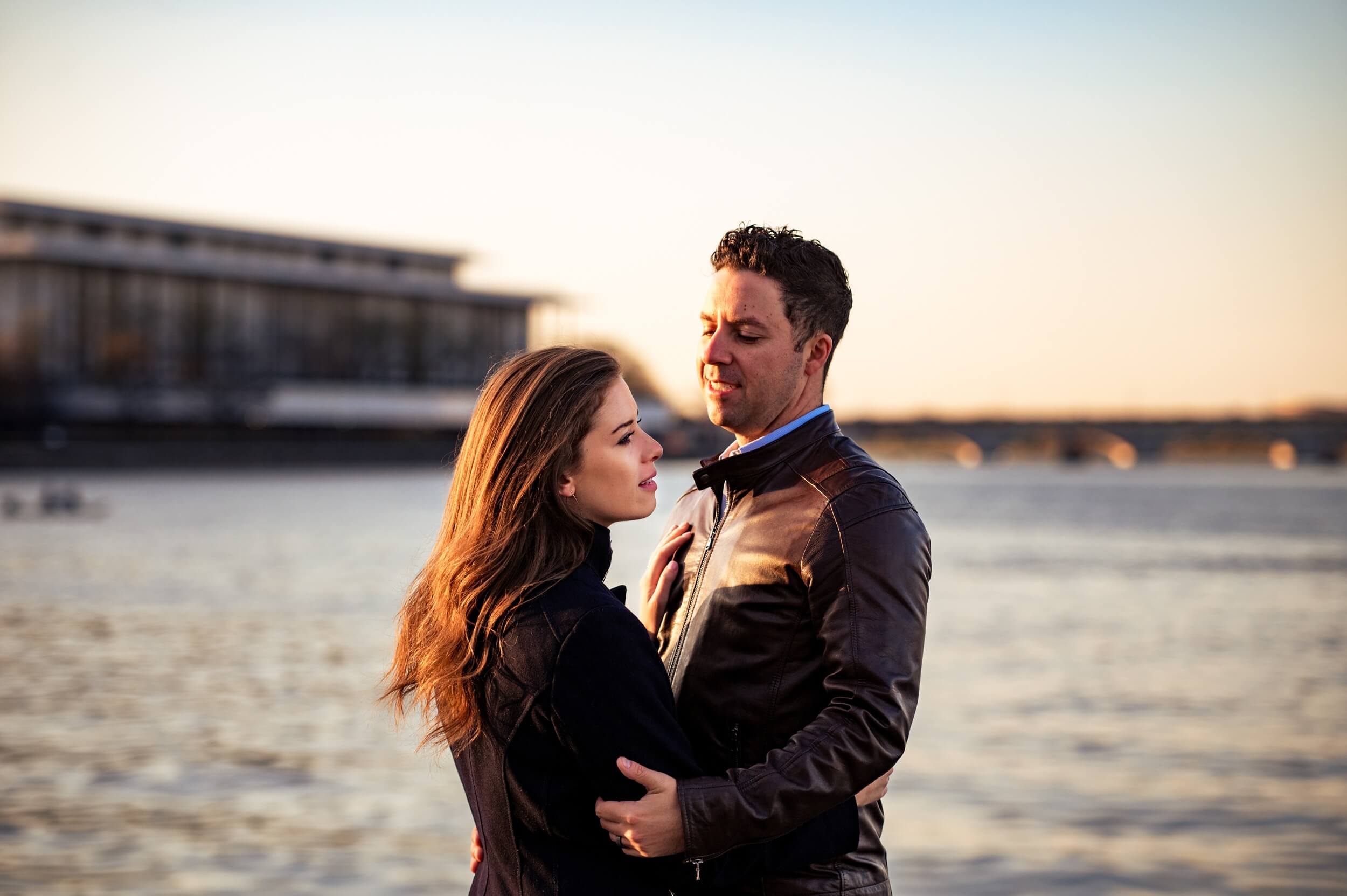 I met Tom and MacKenzie the Georgetown Waterfront Park just before the sun hit the waters of the Potomac. Don't let the sunny skies fool you! It was a balmy 25°F, a little teeth chattering, but perfect for snuggling.
Aside from the occasional jogger and crew members on the river, we had the whole waterfront to ourselves! It was a very quiet and peaceful morning compared to the busy evenings. This is a favorite spot of Tom and MacKenzie's and they had to opportunity to see the waterfront in a whole new light. We spent the time quietly walking the waterfront, and then explored the canal and some hidden gems in Georgetown.
No trip to Georgetown is complete without a stop at Baked & Wired. Not only is morning caffeine a must, but Baked & Wired also happens to be MacKenzie and Tom's first date spot!
Congratulations Tom and MacKenzie and I can't wait to photograph your wedding at City Winery Washington DC!