I met Colleen and Eric at the top for their fun Federal Hill engagement session. They will be getting married in the fall at the Belmont Manor in Howard County, so spring seemed like the perfect time for their engagement session. There were signs of spring everywhere that week leading up to their engagement session – the trees were blooming, daffodils popping up, and it was actually warming up! We were so happy that the weather looked like it was going to hold out, but Mother Nature threw us a curve ball. Wind. Not a nice warm breeze. Wind. I told Colleen to think of it as sexy wind swept hair – not, this damn wind is messing up my curls wind. 🙂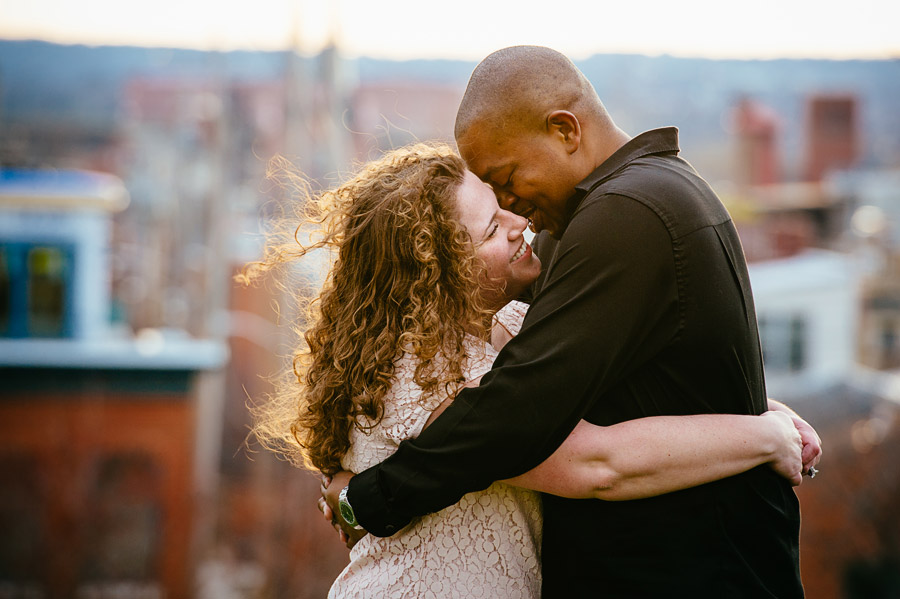 We took the opportunity to walk around the surrounding streets of Federal Hill while we talked about The Walking Dead. Eric really likes to reenact Ricks awesome comeback in the season finale. That's all I'll say about that. I don't want to ruin it for anyone. 🙂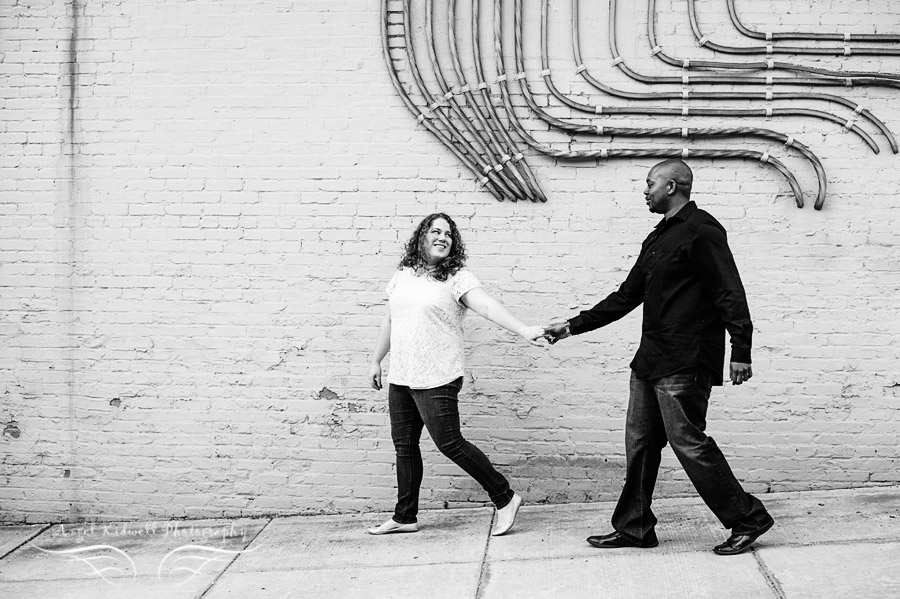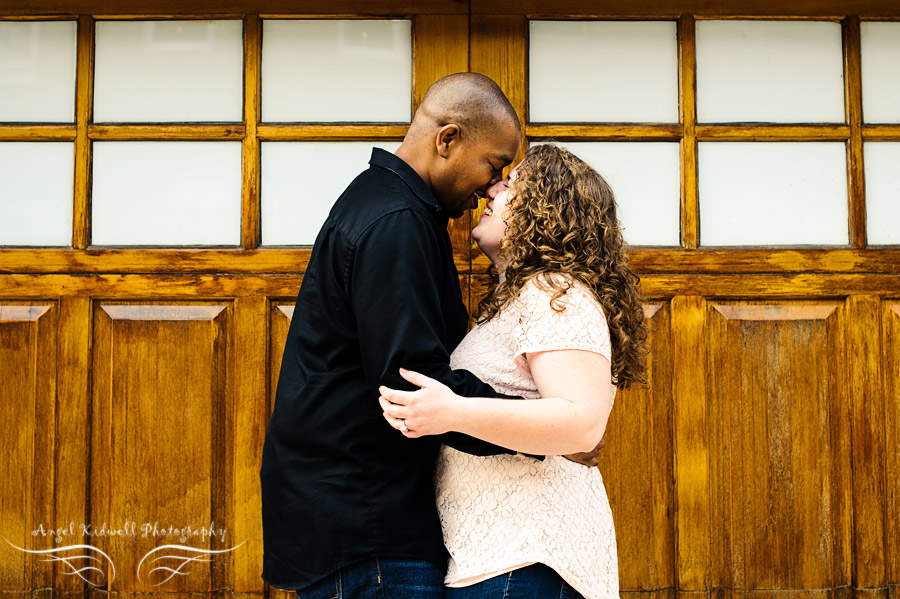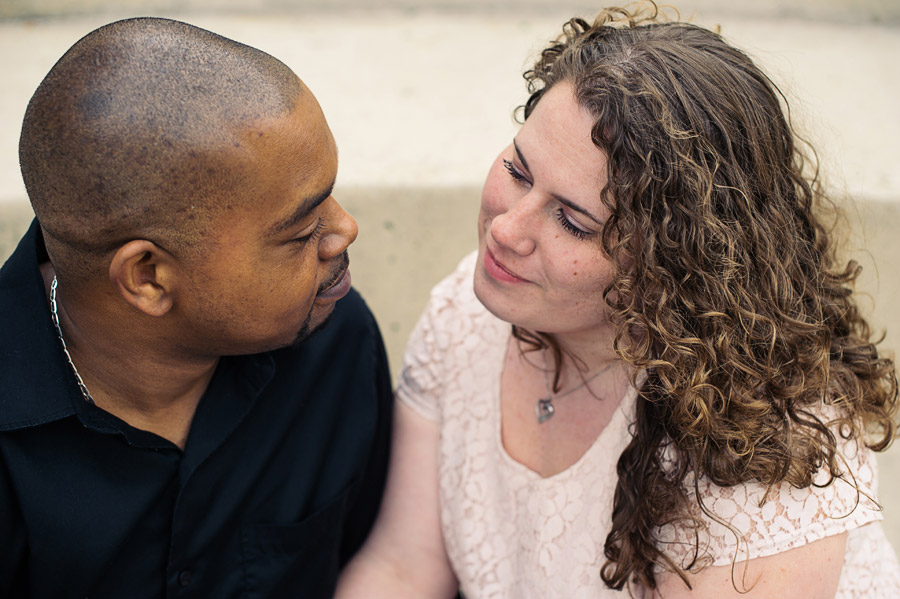 Of course we couldn't pass up the American Visionary Art Museum wall of love, and their cool mirrored mosaic wall.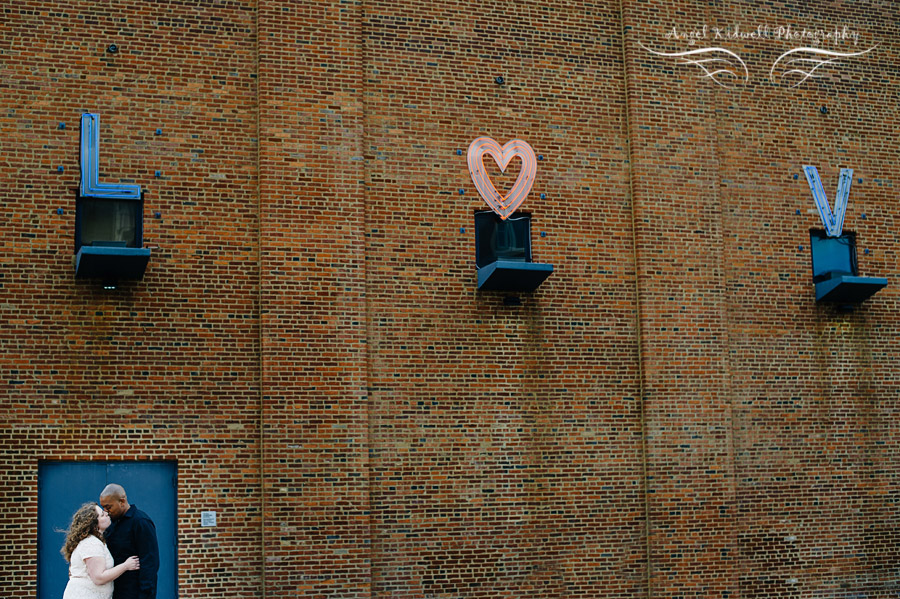 Something was really funny, but it's our secret. Well and anyone traveling on Key Highway.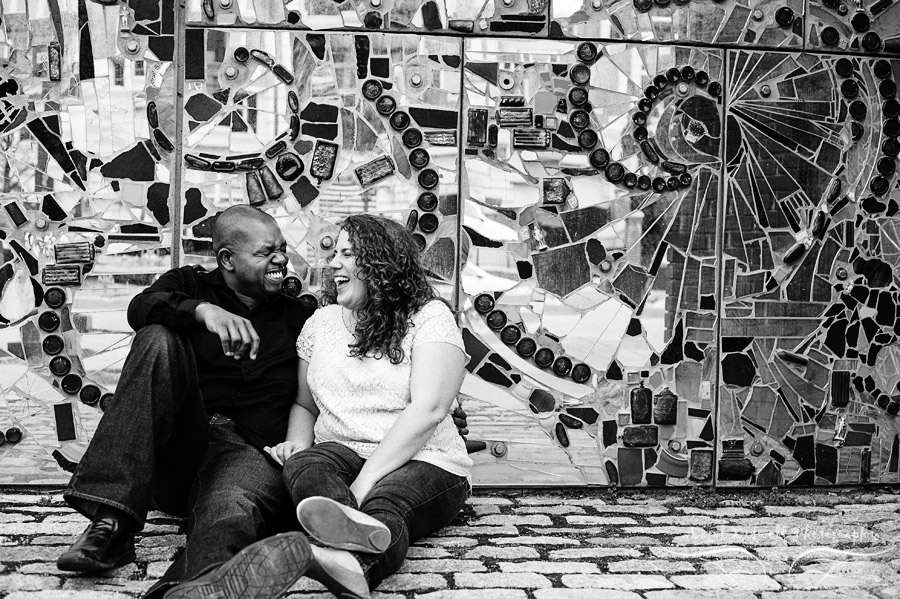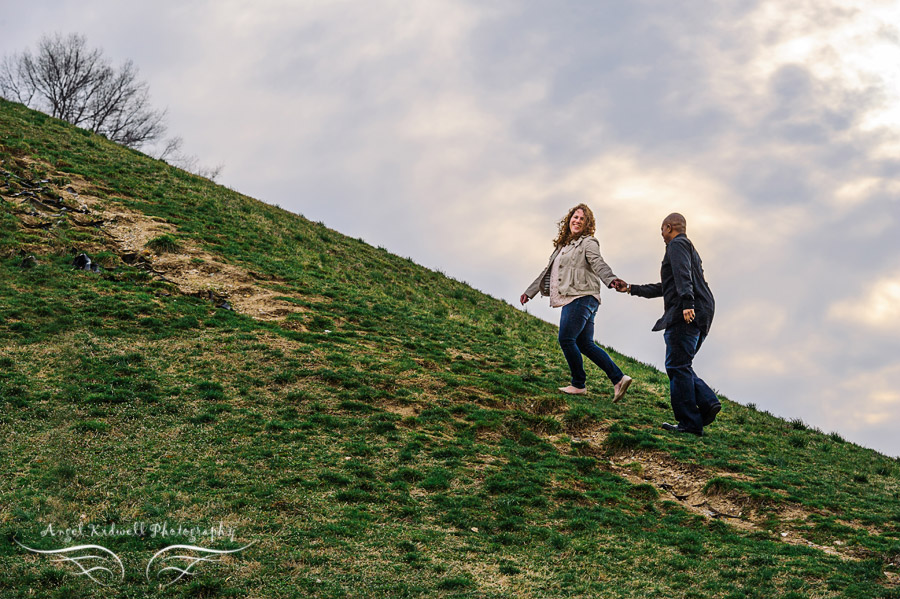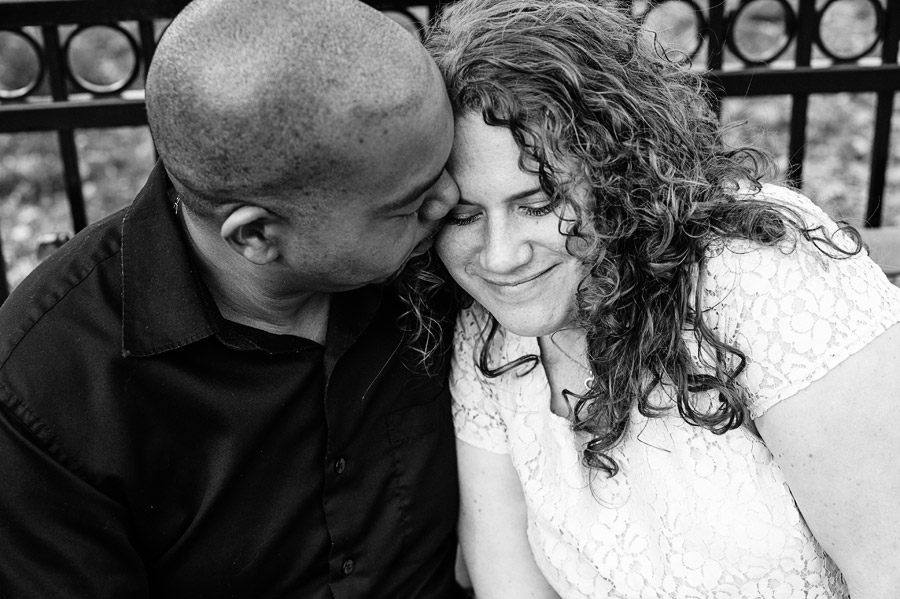 So remember that wind? It made for a very chilly evening. Poor Colleen was a real trooper!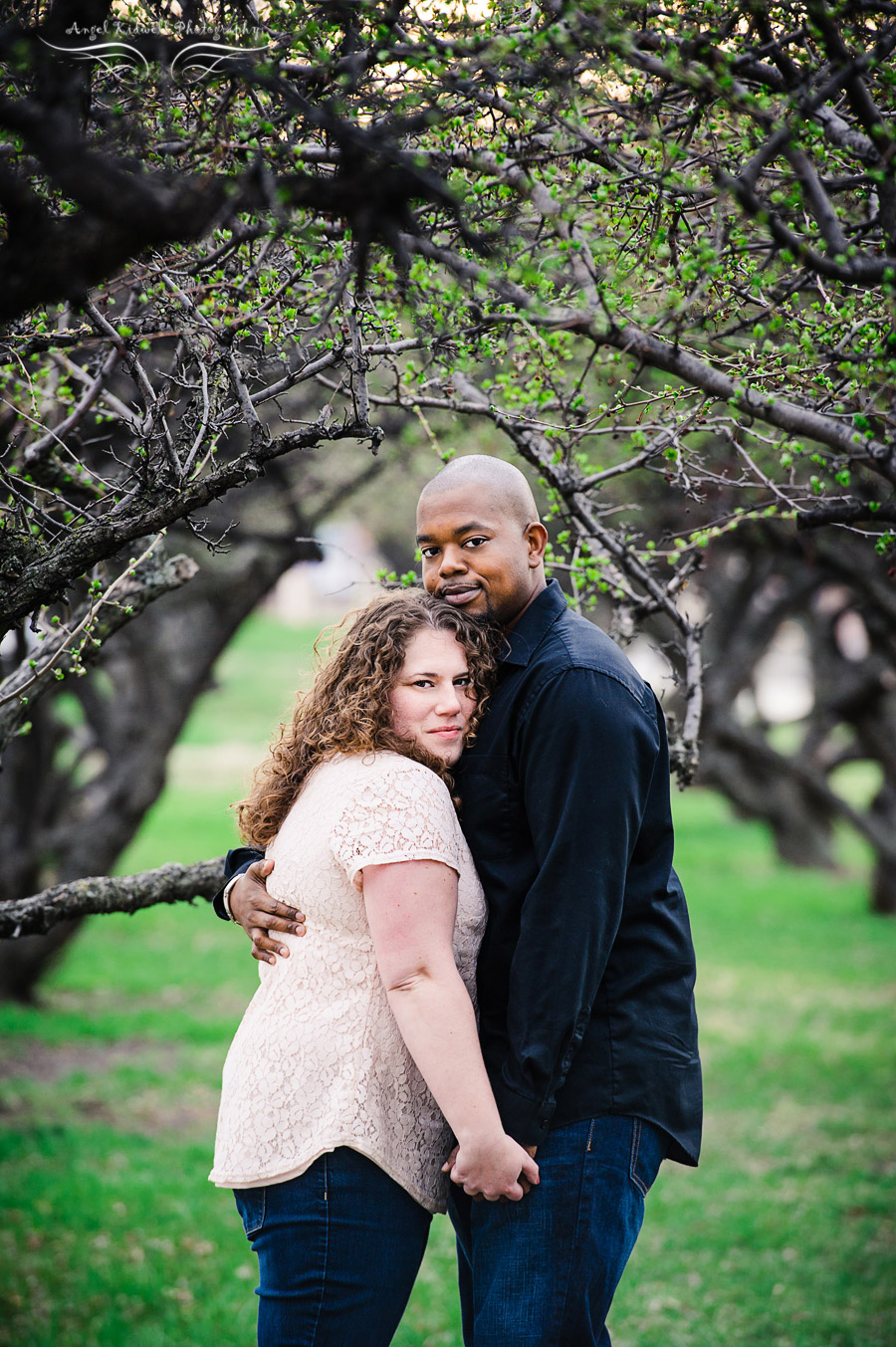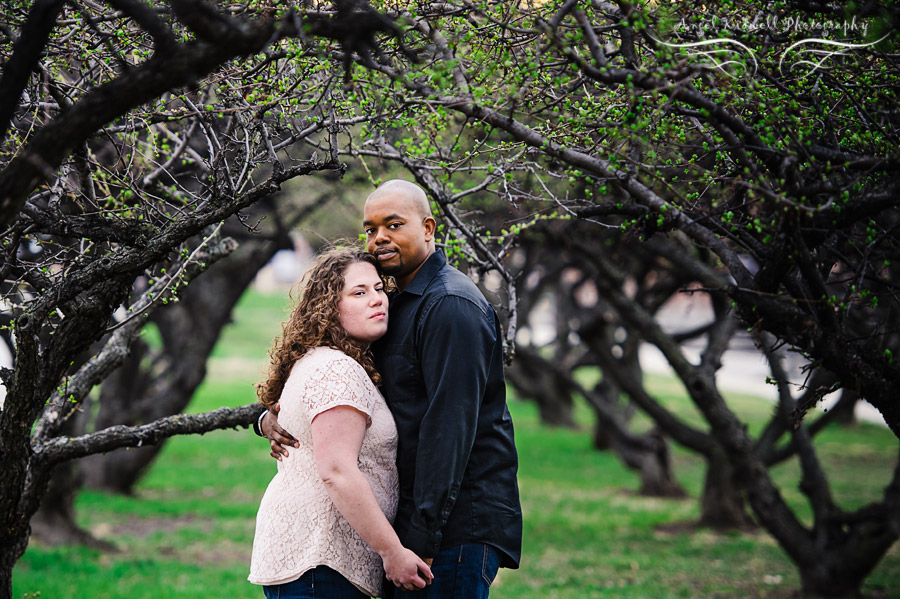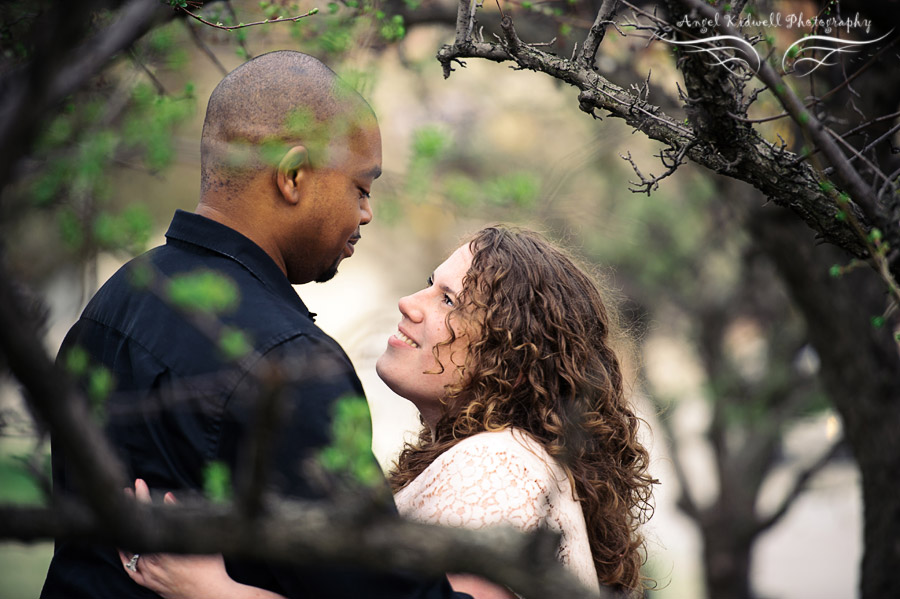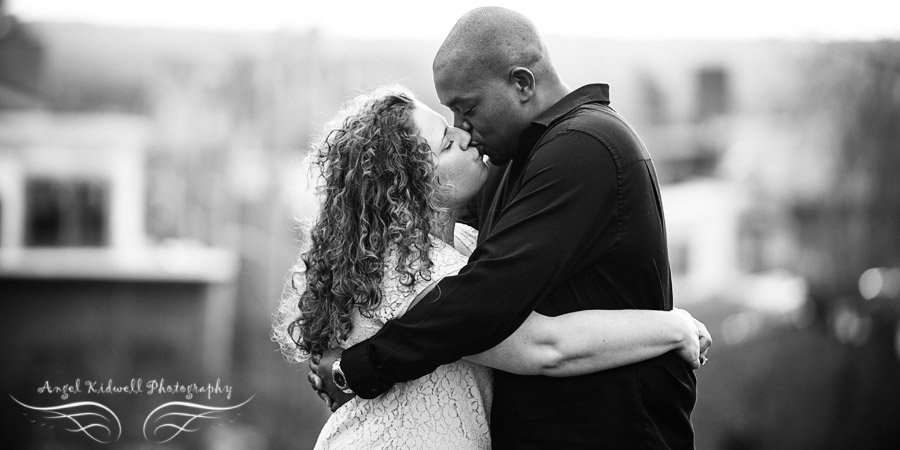 And then the sun made an appearance!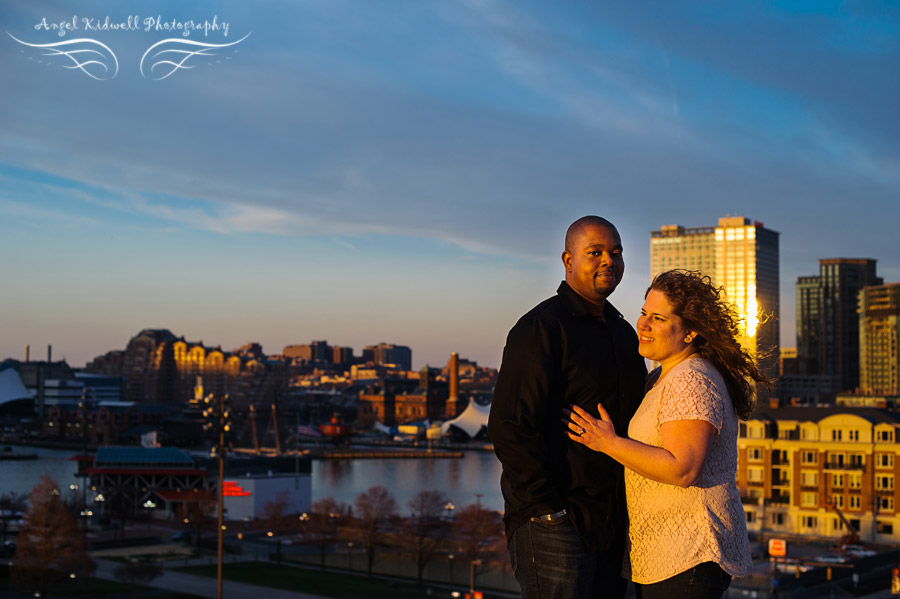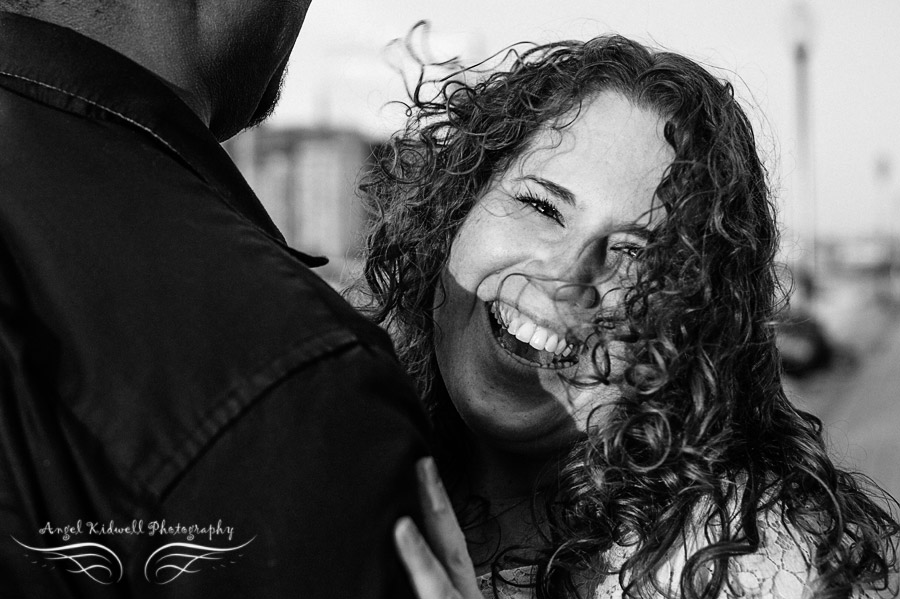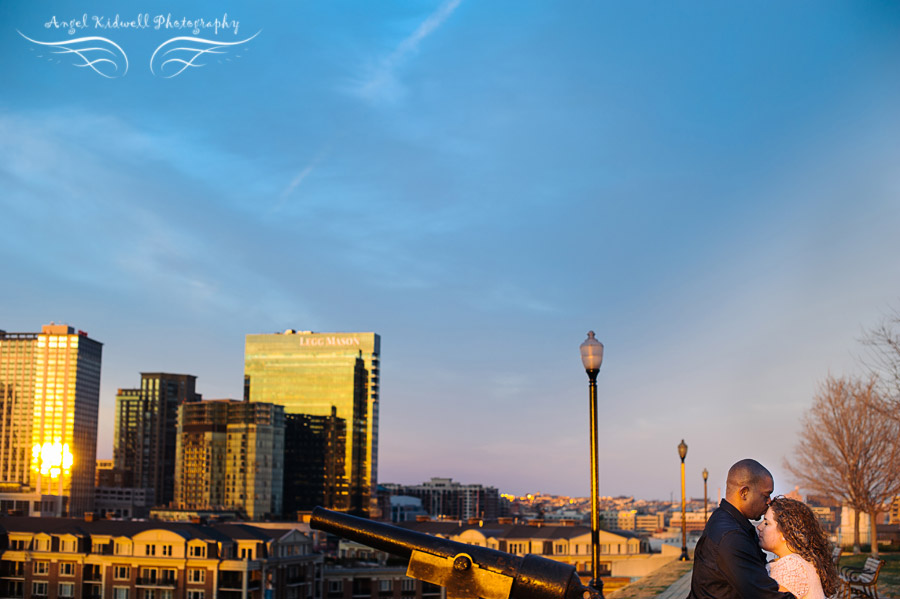 Are you getting married? I'd love to work with you! Contact me to see if I'm available for your wedding date!