Gayden and Matt's classic Oxon Hill Manor wedding is finally on the blog! Gayden and Matt's spring wedding had a vintage feel to match the surrounds with cool melon colors to play with the summer flowers in bloom. For the venue, they wanted something classic, and located in or around the DC area. When they found Oxon Hill Manor they knew it was the right place. Oxon Hill Manor sits high on a hill with a picturesque view of the Potomac River from the garden area. They loved the history of it, the gardens, the manor, the view over the Potomac, the whole feeling of being in "old" DC and sort of traveling back in time. The grounds include formal English gardens, rose bushes surrounding a reflecting pool, and a large brick patio. A big focus of the reception was dancing, and DC Neekola kept them on the dance floor all night!
Wedding Planner/Coordinator:  Perfectly Yours Events
Florist: Flowers by Lisa
DJ/Band: DJ Neekola
Caterer: Catering by Vest
Hair: Carissa Lawlor, Locks and Lace
Make-up: Nasha Barksdale
Cake Vendor: LeoNora Gourmet Bakery
Pie Vendor: Dangerously Delicious Pies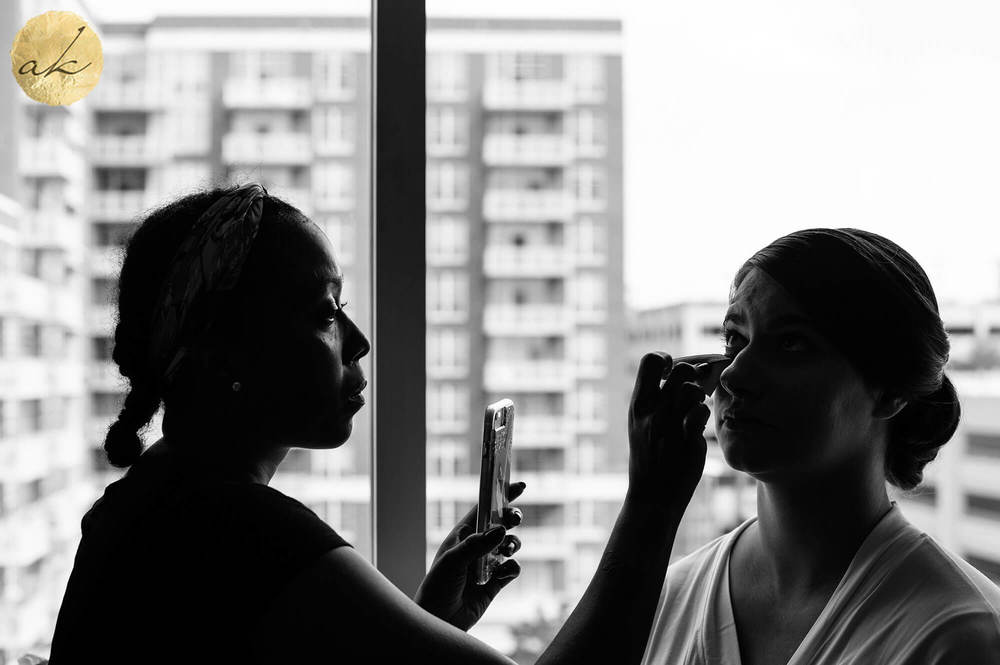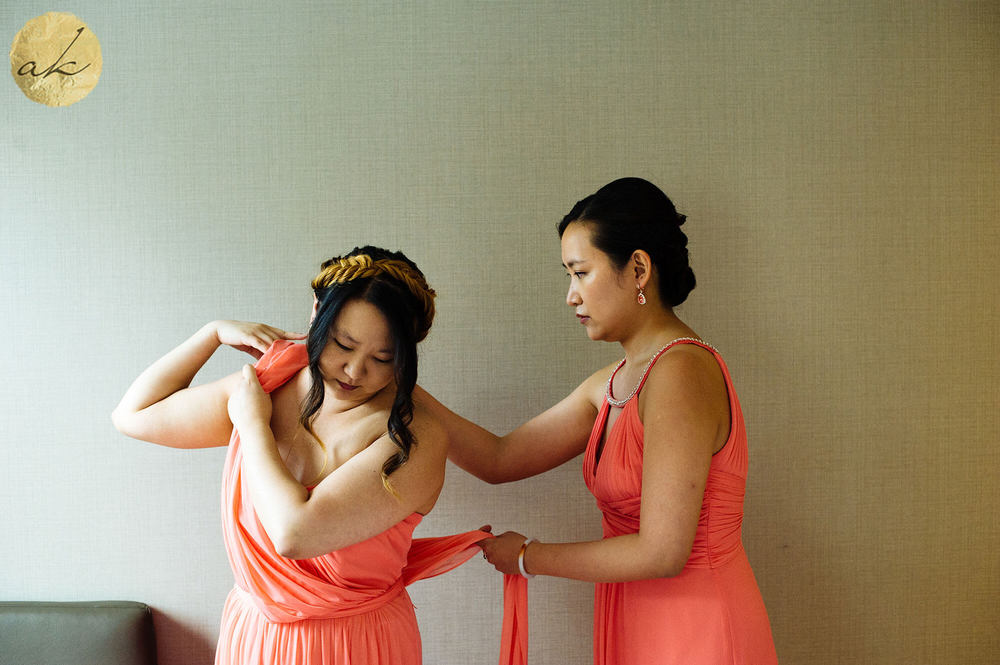 Beautiful classic bouquets in peach and melon colors by Flowers by Lisa. Gayden also had a gold plated bouquet holder called a tussie mussie that added a very elegant touch. Don't feel bad, I had to look it up. 🙂


The rooms in the manor were gorgeous!


















The light was absolutely gorgeous in the gardens. They couldn't have asked for a more beautiful day.






















Get yourself a wedding dress with spin.









And no wedding is complete without a late night snack of chicken and biscuits.


They were some dancin' fools!