When I first met Julia and Chris they didn't have too many details planned for their Patapsco Valley State Park wedding, but they knew they wanted to incorporate their love for the Baltimore sports teams, the Ravens and Orioles. More on that soon.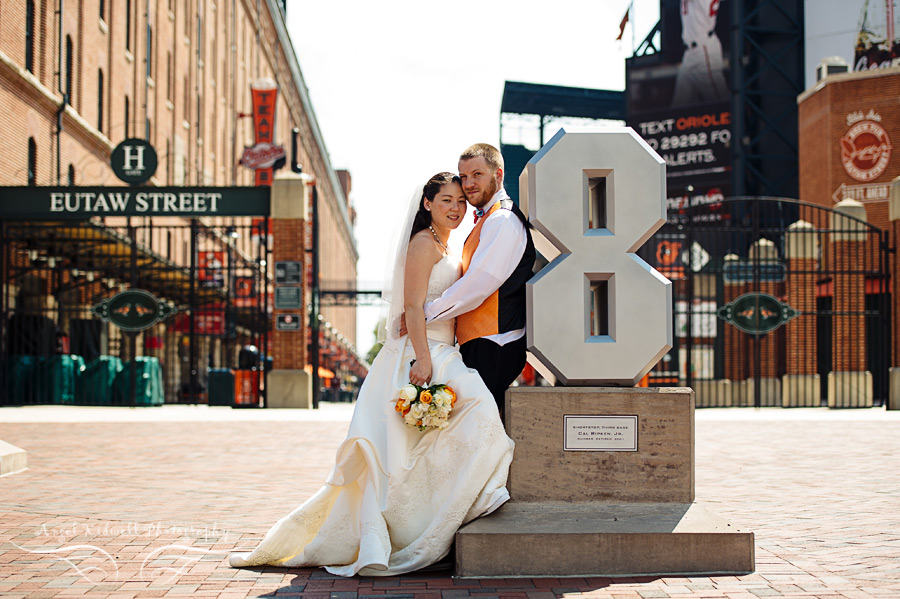 Julia and her bridesmaids spent had one last girls sleepover  at her parents house to make sure they were up at the crack of dawn for the mid day ceremony at St. Thomas Aquinas Church. Which meant pretty early morning light streaming through the windows and….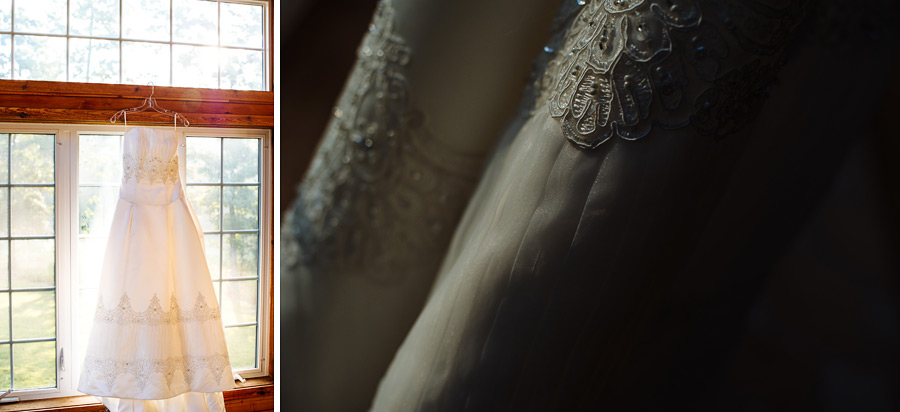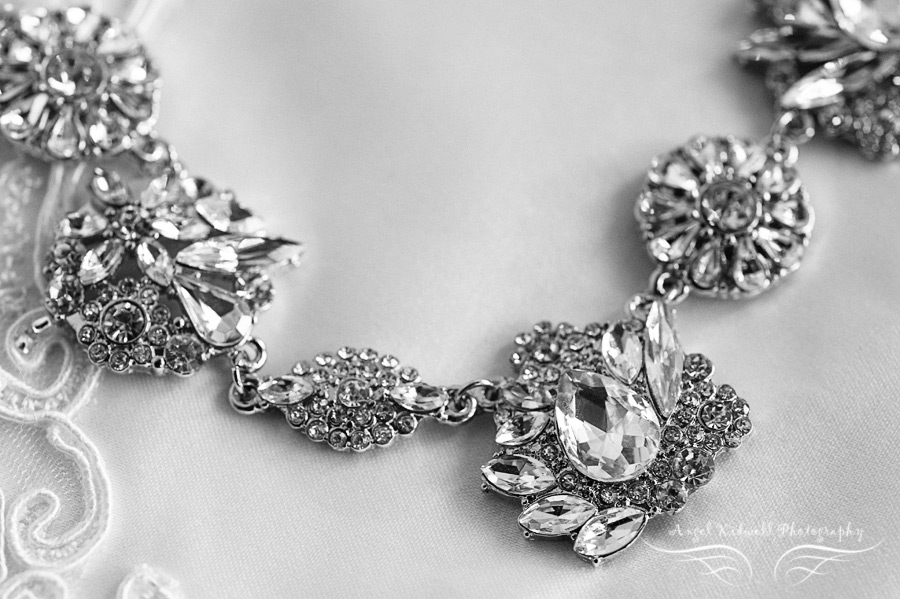 I, or should I say we, got to document breakfast! I was lucky to have Lisabeth Christy to help me photograph Julia and Chris' wedding day. I love being able to see both sides of the day unfold. Just think, at the exact same moment they were having scrambled eggs for breakfast. Must be fate!







The bridesmaids wore blues dresses with orange Chuck Taylors. While the guys sort of reversed it with orange vests and bowties with blue Converse.



The point when everyone holds their breath. And we're good! 🙂










The adorable flower girl and ring bearer being coaxed down the aisle with their baby chucks….aw!

Yup, there's your man, girl, now go get him! Not sure why that's what goes through my head when I see this picture. I think she's gasping at the sight of Chris. 🙂



I love churches with amazing architecture. St. Thomas Aquinas Church didn't disappoint.




The gorgeous sapphire engagement ring!

Thanks, Lisabeth for flying out the door to capture these fun pictures!

I guess these would be considered outtakes, but those are some of my favorite types of pictures. Where everyone is being silly, letting loose or simply not cooperating.

After the ceremony, Julia and Chris built in lots of time for portraits and wedding party photos. First stop was the go to spot in Baltimore, Federal Hill. There is no better spot for panoramic views of the harbor.


Then it was off to the stadiums! Julia is a huge Ravens football fan, so pictures at M&T Bank Stadium and with the new Ray Lewis statue was a must.



Julia and Chris' wedding day was one of the hottest of the whole summer. The group did a great job with hanging in there in the high temps at Oriole Park at Camden Yards.


Photobomb!



Julia and Chris etched all the bottles with dragonflies for the centerpieces on the picnic tables.

Nightmare Before Christmas cake topper…love!


Time to get the party started! The reception was held at the picturesque Patapsco Valley State Park in one of the pavilions.




A very laid back atmosphere for their family and friends with down-home food catered by The Grill at Quarterfield Station.


The couple also brewed beer, and made and bottled their own wine for their guests to enjoy.

This was a true picnic style reception with outdoor games like Frisbee, corn-hole, and horseshoes. I might have had some close calls trying the get "the shot". 🙂





Apparently it is a tradition in Julia's culture that the groom lift his bride and then do squats while holding her. Chris did not disappoint.





Despite the heat there were some diehard dancers. Thanks guys:)






Are you getting married? I'd love to work with you! Contact me to see if I'm available for your wedding date!